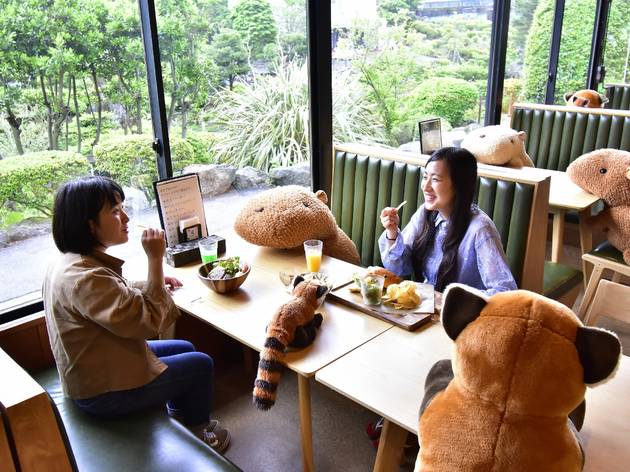 This Japanese café is enforcing social distancing with adorable soft toys
Gibbontei, inside Shizuoka's Izu Shaboten Zoo, has found the perfect use for all those empty seats
Posted: Thursday May 28 2020, 5:31pm
With Japan's state of emergency now lifted, stores and restaurants in Tokyo have already started to reopen, while implementing social distancing rules to keep customers and staff safe, of course. If you thought Tokyo's Social Distancing Cafe had a set-up that looked a bit too serious, Gibbontei might just be the place for you.

This café inside Shizuoka's Izu Shaboten Zoo does social distancing differently, adding in plushie versions of the zoo's beloved critters. Instead of a room full of deliberately empty seats, the café is crowded with capybara and red panda plushies – they take up almost half of the seats, ensuring customers can keep their distance without the usual awkwardness. It's like you're having lunch with your softest, cutest friends.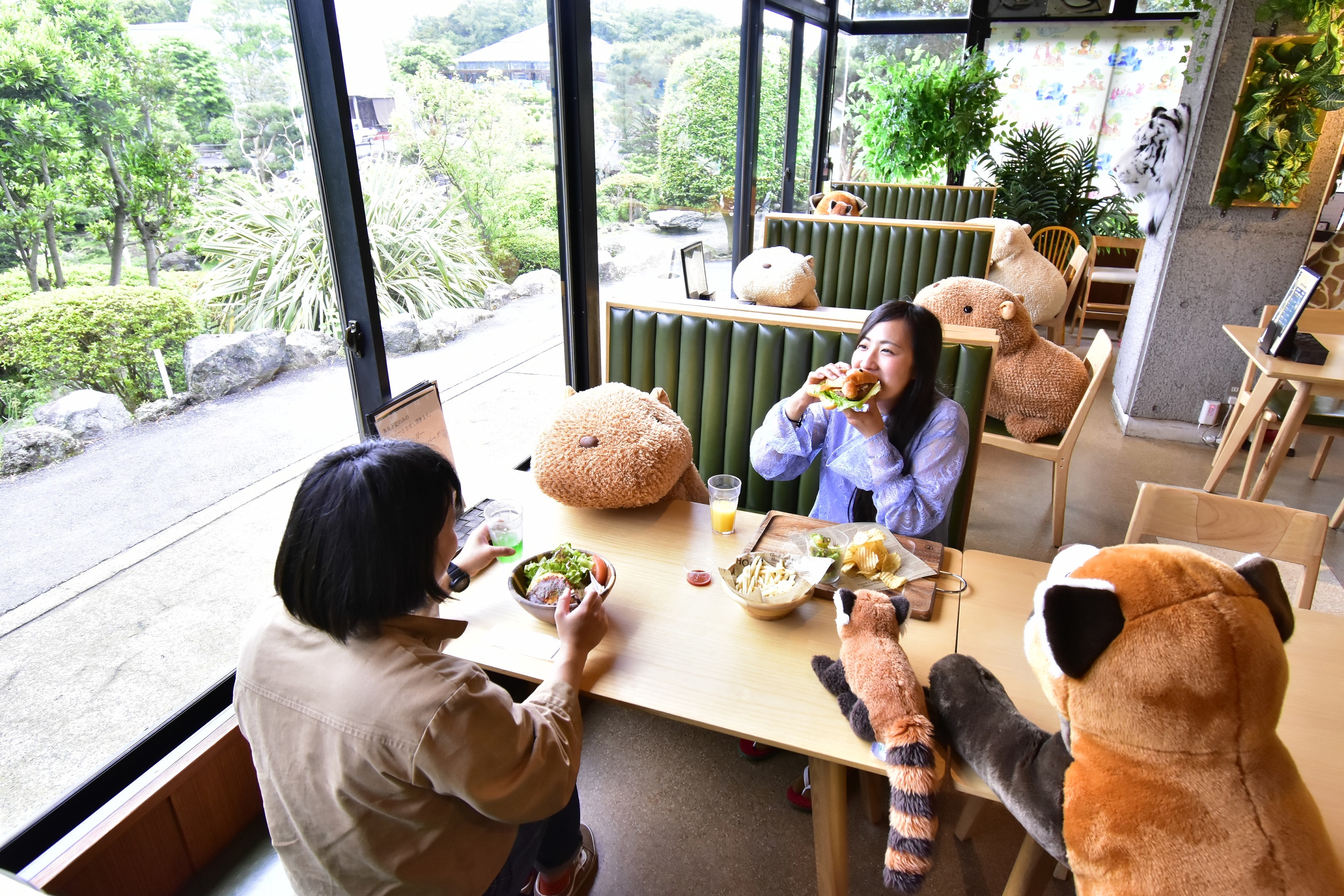 Don't be afraid to cuddle them, either. The plushies, tables and chairs are all disinfected after each customer leaves. Plus, you'll find hand sanitiser at the entrance, so drop in for a visit and make some new furry friends.
Most popular on Time Out
Try some of Japan's best ramen restaurants in your home city
How to wear a face mask without fogging up your glasses
Tour the Ghibli Museum from your home
Take a virtual ride on Japan's most famous roller coasters
Calm down with an online Zazen meditation class
Share the story