First thing's first: congratulations to Odette in Singapore, which claimed the top spot on Asia's 50 Best Restaurants list for the second year in a row. Japan has plenty to be excited about, too, as Tokyo is again the most decorated culinary city on the prestigious list, claiming ten of the 50 spots – including three in the top ten.
This announcement comes as welcome news after the awards ceremony, which was to be held in Japan for the first time in 2020, was cancelled due to the Covid-19 coronavirus pandemic – one of the first events to close its doors in a bid to slow the spread of the virus. Instead, the eighth round of Asia's 50 Best Restaurants was live streamed online on March 24. You can watch the entire ceremony below.
The Tokyo restaurants in the top ten are modern kaiseki venue Den (No 3), known for playful dishes like Den-tucky Fried Chicken; Florilège (No 7), revered for its theatre-like dining setting and innovative French-Japanese cuisine; and sustainability powerhouse Narisawa (No 9).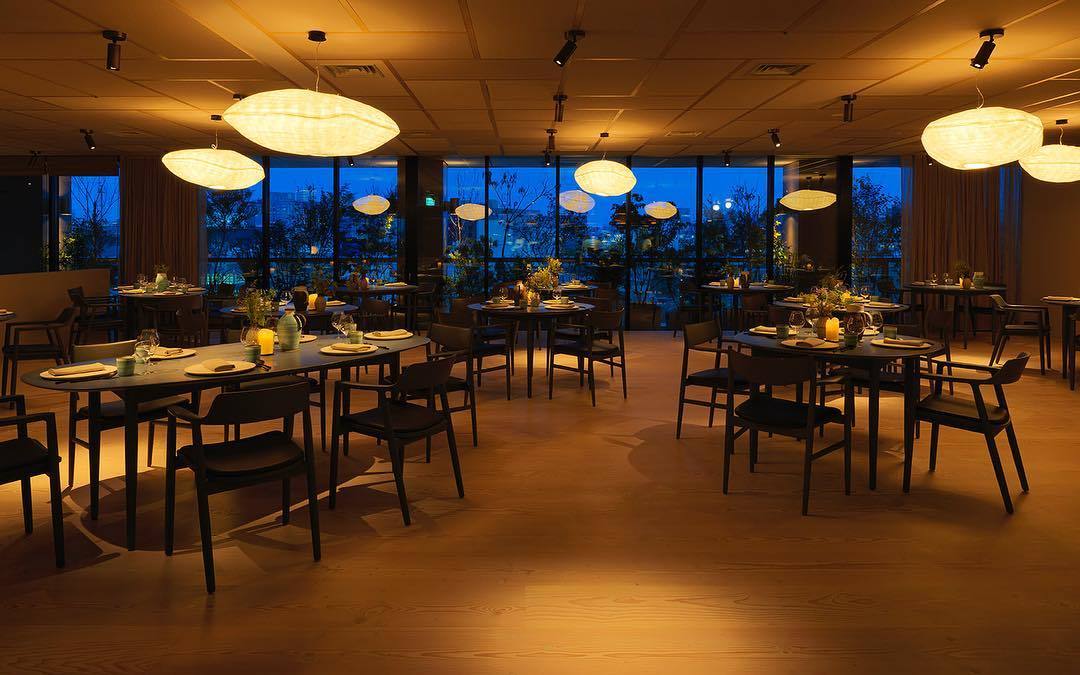 The full list features two exciting new entries from Tokyo: Inua (No 49) and Ode (No 35). With ten years' experience at Noma, Inua's head-chef Thomas Frebel applies his new-Nordic, hyper-seasonal approach to the restaurant's cuisine using indigenous Japanese produce. Ode's head chef, Yusuke Namai, has a flair for visual artistry and daring flavour pairings, like his signature sanma (Pacific saury fish) with charcoal meringue.
Two Japanese chefs also took out special awards. Yusuke Takada (pictured above) from La Cime in Osaka won the Inedit Damm Chefs' Choice Award, for his exceptional ability to blend Japanese produce with classical French cooking techniques. Yoshihiro Murata of Kikunoi in Kyoto, on the other hand, won the American Express Icon Award – Asia for his work to preserve and promote traditional Japanese cuisine. Murata was instrumental in having Japanese cuisine added to the Unesco Intangible Cultural Heritage List, and is the founder of the Japanese Culinary Academy in Kyoto.
In this bleak time for the hospitality industry, it's important to reflect on the joy that restaurants bring: pushing creativity, bringing sustainability into the spotlight, and providing sheer joy and deliciousness.
For anyone playing best restaurant bingo at home, here's the full list of Tokyo winners:
Den (No 3)
Florilège (No 7)
Narisawa (No 9)
Il Ristorante Luca Fantin (No 17)
Nihonryori Ryugin (No 24)
Sazenka (No 29)
Ode (No 35)
Sushi Saito (No 46)
L'Effervescence (No 48)
Inua (No 49)
Outside of Tokyo, Osaka's La Cime came in at No 9, and French-Japanese restaurant La Maison de La Nature Goh in Fukuoka was No 24.
You'll find the full list of Asia's 50 Best Restaurants 2020 here.
More from Tokyo's food scene
10 things you must eat in Tokyo
The 100 best Tokyo restaurants