1/2
Photo: Yuki Nakamura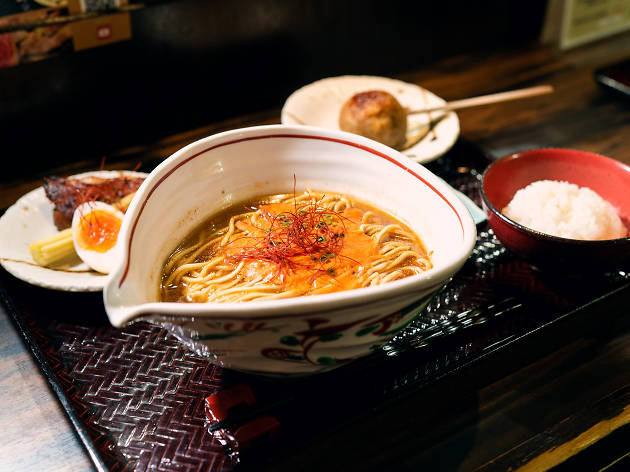 2/2
Photo: Yuki Nakamura
Best pork-free ramen in Tokyo
The most authentic bowls of Japanese noodles that don't contain pork
Heavy bone broth, slabs of chashu and a side of gyoza: ramen is one of the most popular dishes in Japan, with over 3,000 restaurants selling the stuff in Tokyo alone. However, as a dish that's typically pork-based – tonkotsu ramen is one of the common styles – it leaves those who don't eat the meat a little stuck for choice.
While plenty of places offer soy-or fish-based ramen, it's hard for those with dietary restrictions to know if their bowl of noodles will still come with pieces of grilled pork. Here are some recommended spots in Tokyo that use alternative recipes to serve the tastiest pork-free ramen dishes.

RECOMMENDED: When in doubt, go for these top vegan ramen in Tokyo
More noodle spots to visit
Whether you prefer hot or cold soba, we've rounded up the best restaurants where you can slurp on these tasty buckwheat noodles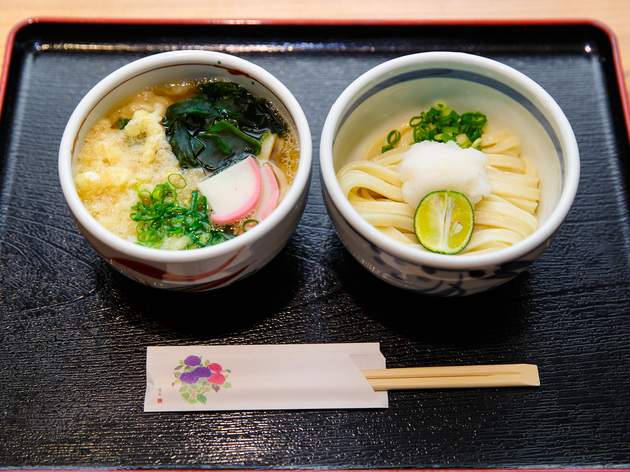 Slurp noodles on the cheap at these top Kagawa-style sanuki udon restaurants
In the mood for a particularly punchy bowl of ramen? These spicy noodle soups will set your taste buds on fire (in a good way)
Bookable tours
Got a big appetite and an even bigger love for ramen? This tour gives you a sampling of a whopping six mini bowls of ramen. Your guide, a ramen aficionado, will take you to three award-winning restaurants in Nakameguro, Ebisu and Shibuya where you'll try small, manageable portions of signature bowls.
This two hour class teaches the basics of making ramen from scratch, including the noodles and umami-rich broth. With the help of a Japanese cooking instructor, you'll learn the details and nuances to keep the ramen fresh until you devour it.
Best selling Time Out Offers