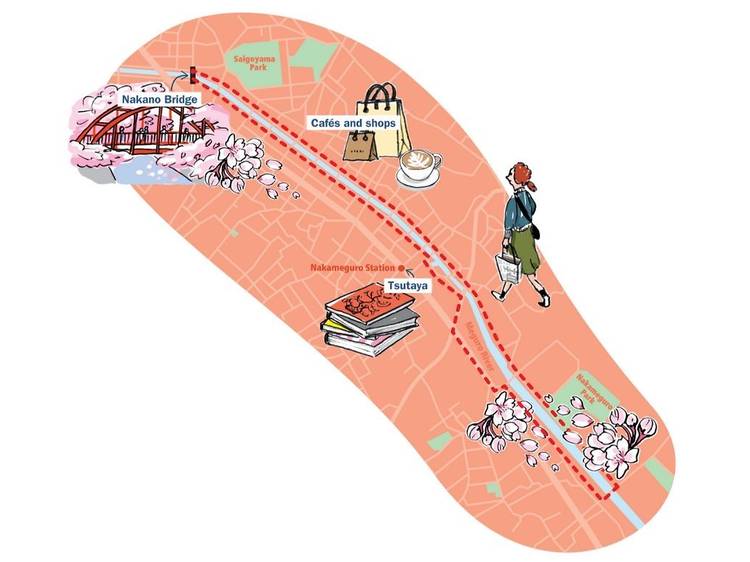 Illustration: Ayako Kojima
Distance: 3km
Home to many trendy shops and cafés, Nakameguro makes a great jogging spot for beginners with its picturesque river paths that are perfect for a leisurely run. This charming neighbourhood is especially busy when the cherry trees flanking the river are in full bloom, so get here early in the day to avoid the crowd.
From Nakameguro station, which has a limited number of coin lockers, take East Exit 1 and head towards the Tsutaya bookstore and on to the Meguro River. Whichever way you decide to run, you'll be running under the endless brigade of cherry blossom trees and passing by cool coffee shops, gastropubs, minimalist home stores and indie art galleries. Make sure to cross the iconic red Nakano Bridge and get some photos, too – it's usually less crowded there. Then, it's a simple loop back to the station.
Post-run: Visit Sidewalk Stand Baisen & Bagel (11am-7pm daily) for a light breakfast and fill up with fresh bagels and coffee. For something more substantial, the Onigily Cafe (9am-4pm daily) offers a breakfast set with a choice of two onigiri, pickles, miso soup and a drink for only ¥500.