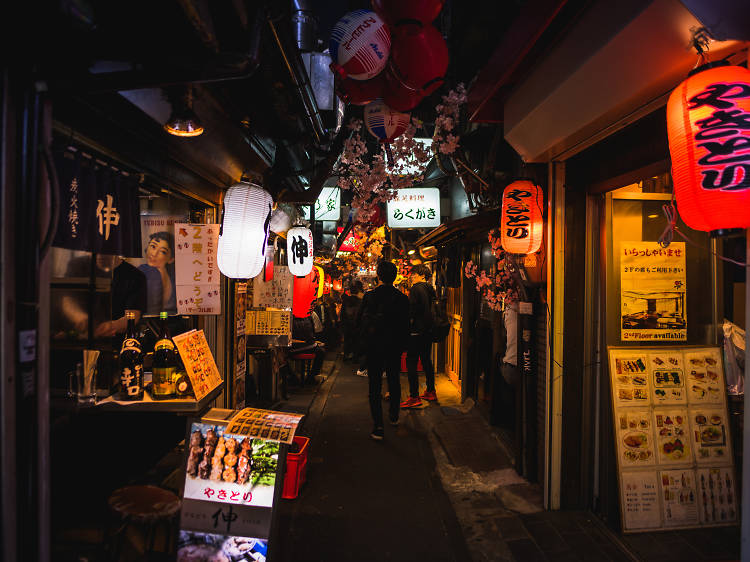 Photo: Watcharapong Thawornwichian/Dreamstime
Tokyo is littered with little alleyways known as yokocho, filled with narrow eateries and drink stalls, but none are quite as iconic as Shinjuku's Omoide Yokocho. What started as a black market entertainment district in the post-war period is now a classic dinnertime destination for the city's foodies and sake lovers. As its name – loosely translated as 'memory lane' – suggests, Omoide Yokocho is rooted in old-school ways and favours cash over credit, so be sure to have paper bills ready before you go.
EAT Izakaya Tachan dishes up some of the best tsukune (chicken meatballs) in town. Nothing beats dipping these sizzling hot beauties in egg yolk before washing it all down with some sake.

DRINK Omoide Yokocho normally comes alive after 5pm, but Tajimaya Coffeehouse is open from the morning. This charming coffeehouse is the quintessential Showa-era (1926-1989) kissaten, with a wide variety of beans roasted in-house.
BUY Looking for a special bottle of Japanese whisky? Whisky Kingdom is the place to go for high quality labels at reasonable prices.