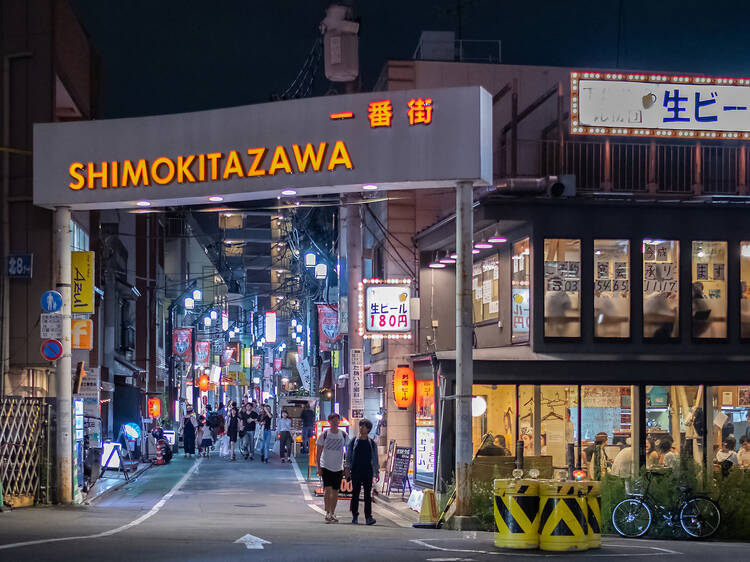 Photo: Akulamatiau/Dreamstime
Just one stop from Shibuya on the express train, Shimokitazawa – or Shimokita, as the locals call it – was named one of the world's top ten coolest neighbourhoods in 2022. And with good reason.
Having gone through a massive redevelopment since 2019, Shimokita will be almost unrecognisable to those who haven't visited in a few years. Previously known for its vintage stores, Shimokita has evolved into a hotspot for indie film enthusiasts, café-goers and serious foodies.
This hip hub has also seen several new shopping and dining facilities pop up, including one that has transformed the dead space under the train tracks into a lively restaurant complex. But the neighbourhood is still reliably filled with independent businesses and affordable options for eating, drinking and shopping.
The perfect day Start your day with a cuppa at Ogawa Coffee Laboratory before picking up an adorable Totoro-shaped cream puff at Shirohige's Cream Puff Factory. Spend a few hours browsing Shimokita's consignment and vintage shops including New York Joe Exchange and Soma (the latter for sneakers), then tuck into a meal at one of the many casual restaurants at Mikan Shimokita. Finish with a hot spring bath at the gorgeous ryokan and onsen Yuen Bettei Daita.
Don't miss Stop by in mid-August for Shimokitazawa's annual Awa-Odori Festival, which sees a lively parade of dancers making their way down the main Ichibangai shopping street.