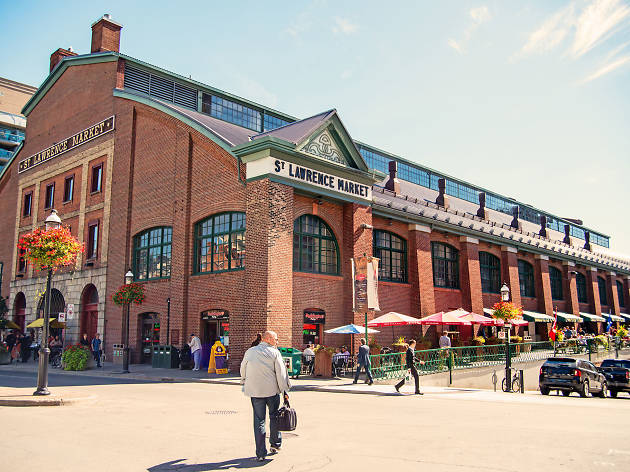 The 10 best markets in Toronto
The city's cultural makeup and love of all things local is made apparent at the best markets in Toronto.
From seasonal produce to artisanal hand-crafted goods, Toronto has a market for everything—and we mean everything. The city's diverse cultural makeup—made apparent across the city's top restaurants, theatres and neighbourhoods—and love for the locavore make for some of the most vibrant and bountiful markets.
All across town, local merchants band together to offer visitors a unique shopping experience accentuated by endless aisles of antiques, rarities, vintage clothing and, of course, delicious food. You're bound to find a treasure while eating lunch here.
So, brush up on those haggling skills and get out there: it's time to start exploring the best markets in Toronto.
Best markets in Toronto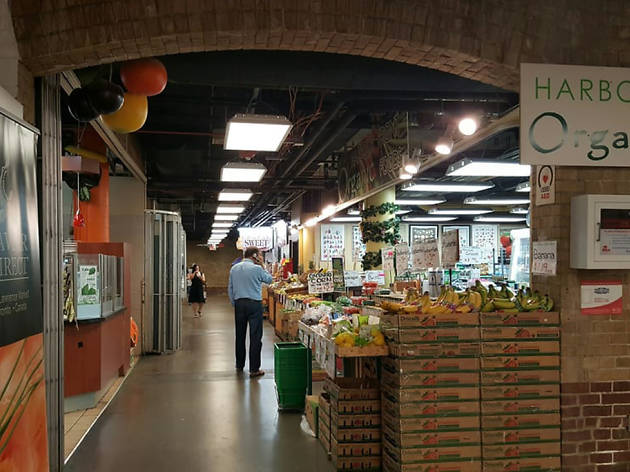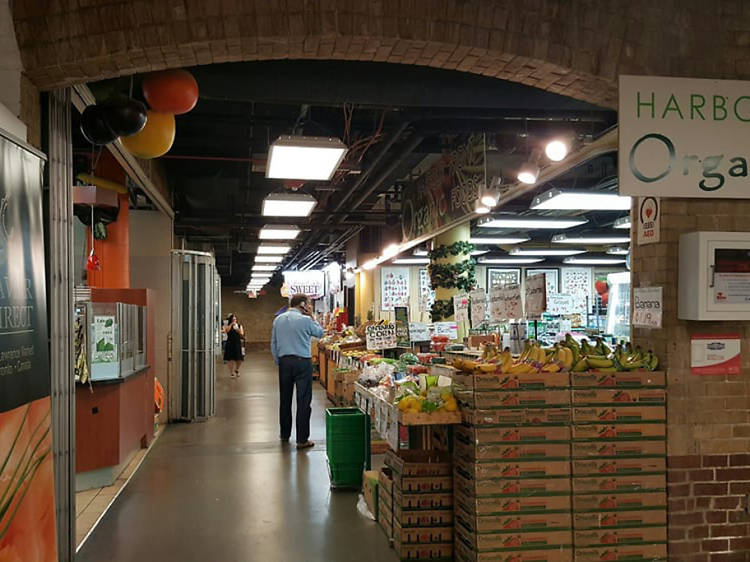 Photograph: Courtesy Yelp/Val D.
Where: Old Toronto
Dating back to the early 1800s, St. Lawrence Market still stands as a staple for tourists and local Torontonians. With over 120 vendors located in the market's South building, there are plenty of artisanal offerings to be enjoyed. Join the hustle of this bustling market and experience a piece of the city's history when indulging in pungent cheeses, freshly baked breads, artisanal mustards, local wine, endless pastries and pantry goods.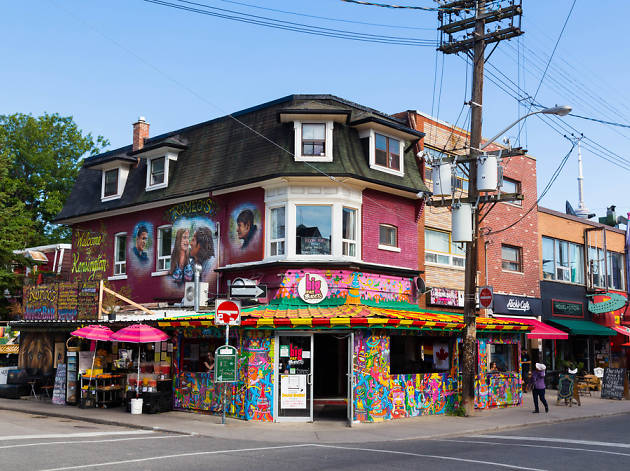 Where: Kensington Market
Since the early 1900s, Kensington Market has been a gathering place for local merchants. This vibrant area is home to produce vendors, butchers, bakers and cheese mongers—not to mention the variety of restaurants, cafes, bars and shops that together form this soulful and spirited market. There's a good reason this eclectic enclave is a designated world heritage site: the history, heritage and culture that is still alive in the neighbourhood make it one of the best markets in the country.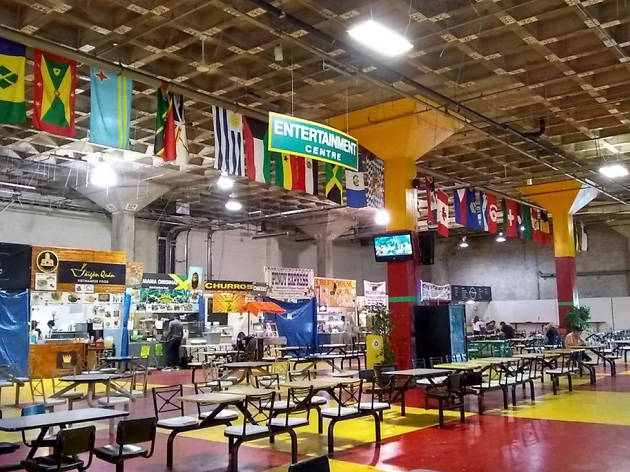 Photograph: Courtesy Yelp/Jennifer P.
3. Downsview Park Merchant's Market
Where: Downsview Park
From fragrant spices to home goods, this flea market located in Toronto's north end offers endless shopping and an amazing international food court. Open only on weekends, it houses over 500 vendors that are all worth a visit. With over 10,000 square feet to explore, bargain hunters are sure to snag some the city's best deals here.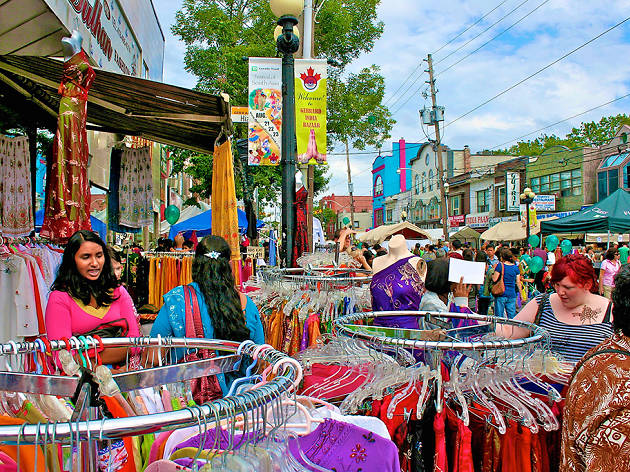 Photograph: Courtesy flickr/cc/Don Gunn
Where: Little India
More a full-on neighbourhood than a market, the Gerrard India Bazaar is a celebration of South Asian culture and heritage in Toronto's east end. The bazaar is home to 125 vendors, all offering a multitude of ethnic food, textiles and goods and services, and also hosts annual events and vibrant cultural experiences.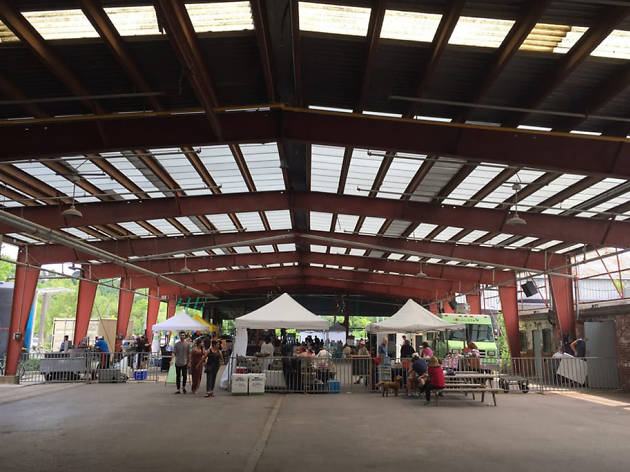 Photograph: Courtesy Yelp/Tom T.
5. Farmers Market at Evergreen Brick Works
Where: Don Valley
Eating local is made easy at this year-round market located in the city's hub for sustainability, Evergreen Brick Works. This market is all about granting the community access to local, fresh and seasonal produce. Every Saturday from 8am to 1pm, farmers gather with a week's bounty to sell, always also offering information about sustainability, seasonality and healthy eating to inquisitive minds.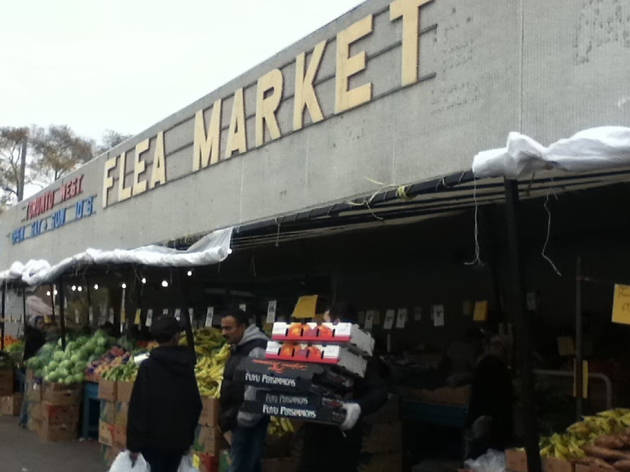 Photograph: Courtesy Yelp/Jennifer K.
6. Toronto Weston Flea Market
Where: The Stockyards
Textiles, tables, tattoos—oh my! Weston Flea is a one-stop shop for all of your home and lifestyle needs. From produce to electronics, the west end market is packed with vendors selling a variety of products. Only open on Saturdays and Sundays, the Weston Flea Market makes for a perfect weekend activity.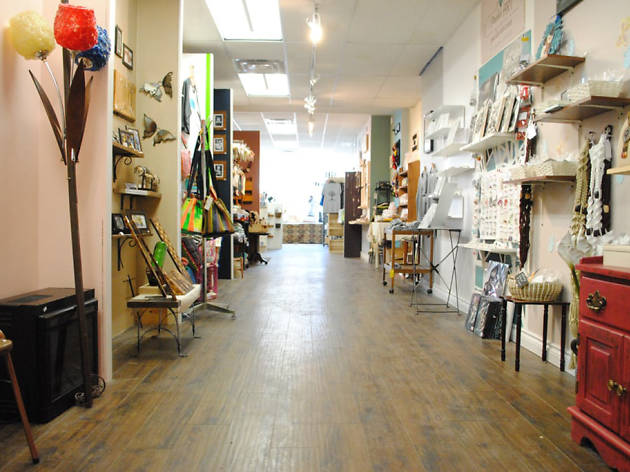 Photograph: Courtesy Yelp/Arts Market
Where: Leslieville
With three locations across Toronto (the original outpost is the one in Leslieville), the Arts Market is a central hub that is home to artistic entrepreneurs. From handmade home goods to funky vintage threads, this market is the go-to destination for artisanal, one-of-a-kind pieces that make for perfect gifts. After all, Toronto is a hotbed of phenomenal artistic minds: get to know them here.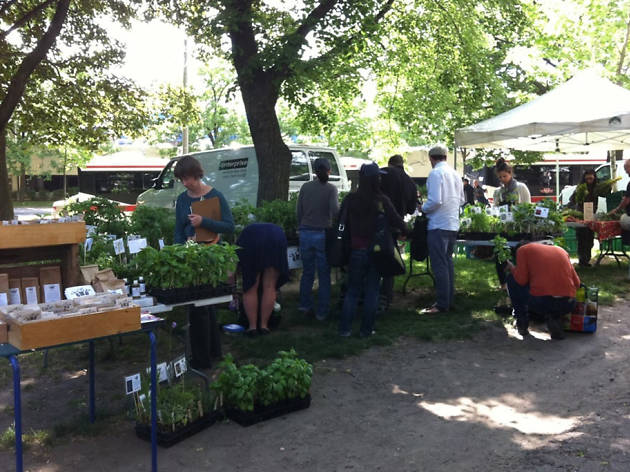 Photograph: Courtesy Yelp/Val G.
8. Dufferin Grove Farmers' Market
Where: Bloordale Village
Given that Ontario is home to so much great produce, it would be a shame not to shop at the city's best farmers' markets. With over 30 local vendors, the Dufferin Grove Farmers' Market is a convenient (and, not to mention, beautiful) spot to get your groceries and feel good about supporting local farmers. Hop on over between 3pm and 7pm on Thursdays and find a bustling scene complete with local, organic fruits, veggies, meats, fish and ready-to-go baked goods.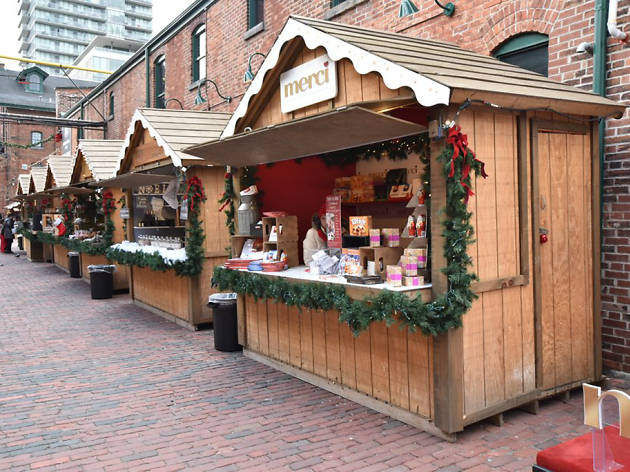 Photograph: Courtesy Yelp/Jennifer K.
9. Distillery Christmas Market
Where: Distillery District
This seasonal market is all about the warm and fuzzy Christmas spirit that's right out of a Hallmark movie. From mid-November to Christmas, Toronto's Distillery district is transformed into a magical, German-inspired holiday market full of food vendors, artisans and activities. Stroll through the snow-covered streets with a hot chocolate (or better yet, spiked cider!) and get into the spirit of the season. With so many Instagram-worthy sights, it's hard not to get caught up in the charm.
Where: Parkdale
Located in trendy Parkdale, this flea market is full of quirky treasures. Featuring local vendors selling antiques, art and collectibles, this monthly summer market is cute, creative and always fun. Browse through kitschy crafts, listen to live music and nosh on goodies provided by local vendors. Bonus: the flea market is pup-friendly, so visitors are welcome to bring their four-legged furry friends along for the experience.
Still feeling the shopping itch?
Start your shopping spree at St Lawrence Market. Spread between two buildings, the market has a little bit of everything, from antiques to a weekly farmers' market that has been named one of the world's best by National Geographic.