Notting Hill Carnival route map
The parade route, soundsystems and toilets – here are your main stopping points at the 2017 Carnival. Print our main map or use our interactive map on the day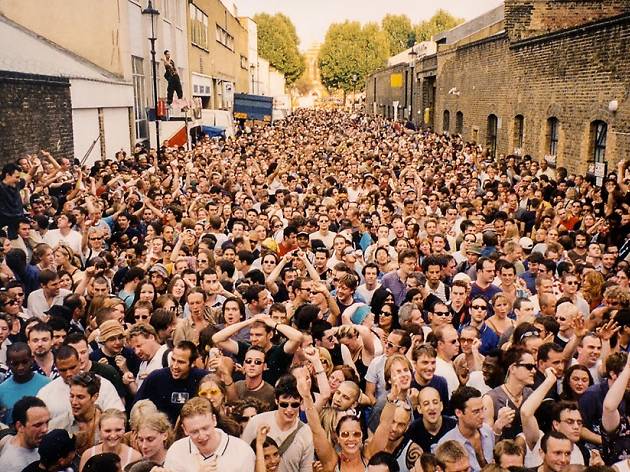 The sights, sounds and smells of Notting Hill Carnival can be overwhelming. But we're here to help you navigate your way through this year's Carnival with our map of the main parade, soundsystems, tube stops – and most importantly, toilets!
RECOMMENDED: Read the full Notting Hill Carnival guide.
The parade begins at 10am on both Sunday and Monday, and judging finishes at 6.30pm; floats and parade bands have to clear the streets by 8.30pm. Soundsystems play on both Sunday and Monday, with a strict noise curfew at 7pm. The main parade starts on Great Western Road, winding its way along Chepstow Road, then on to Westbourne Grove, and then down Ladbroke Grove.
Two ways to let Time Out help you out at Notting Hill Carnival...

1. Print or download this map to your phone.
This is our up-to-date map of the Carnival site – featuring all 37 soundsystems, loos, parade routes and more. Print it out at work in advance, or open it in your phone's browser before you go.
2. Use this Google Map to help get around.
All of the same information is plotted on this Google Map, if you're able to get good phone reception on the day.
More Notting Hill Carnival