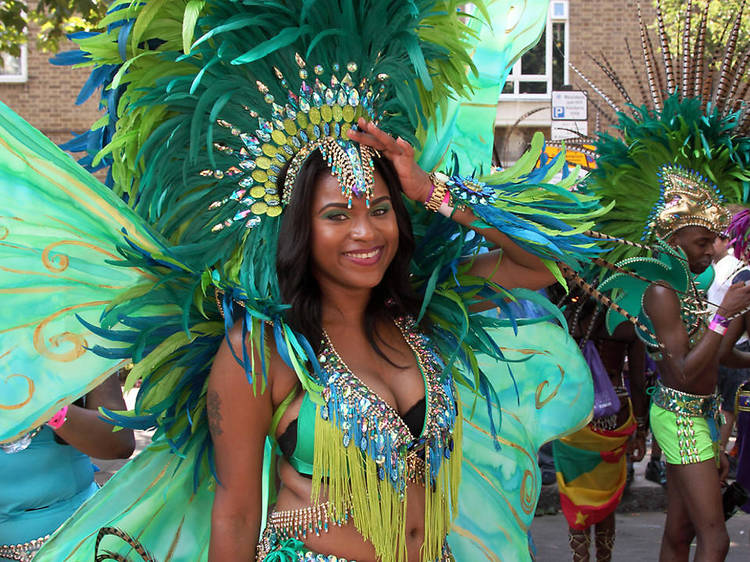 Photograph: Notting Hill Carnival
The parade begins at 10am Sunday and 10.30am Monday, and judging finishes at 6.30pm. Soundsystems play on both Sunday and Monday, with a strict noise curfew at 7pm. The main parade starts on Great Western Road, winding its way along Chepstow Road, then on to Westbourne Grove, and then down Ladbroke Grove.
Check out the map above to plan your route.