Best guided tours
Why visit a museum alone when you can be led around by a pro?
By Lauren H. Levinson Tue Jul 21 2009
---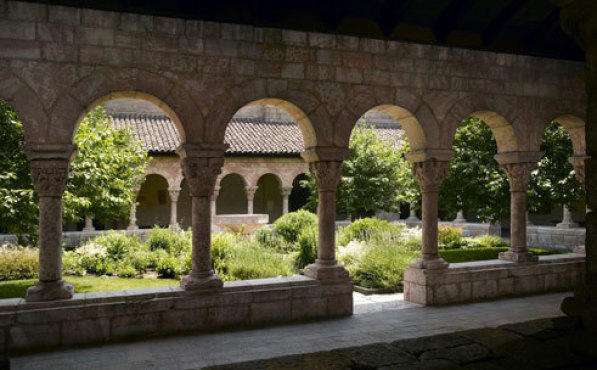 The Cloisters
American Museum of Natural History
The AMNH's scientist- and curator-led themed walks focus on everything from pretty trees in Central Park to quirky animals, like bats!
The Cloisters
Every Tuesday through Sunday at 1pm, volunteers take visitors on horticultural, architectural and historical tours of the lovingly manicured gardens at this uptown branch of the Met, which is packed with medieval art, tapestries, ivories, enamels and stained glass.
The Museum of FIT
Voguettes-in-training won't be disappointed by the Museum of FIT's couture-centric curatorial tours, with topics as far-ranging as fashion in politics and runway goth.
New York Transit Museum
If your idea of a pleasant tour is one where you don't have to spend four hours on your feet, you'll love the Transit Museum's guided rides on vintage subway cars.
Tenement Museum
Intimate discussion tours shed light on what it was like to immigrates to the badass Big Apple at the turn of the last century. From May through September, sign up for one of the Twilight Thursday evening sessions and receive discounts at local LES restaurants and shops.
---
BACK TO MAIN PAGE
Museums: The actually cool guide
Highlights of the best venues. Plus: parties, food, gifts and Kate Moss.