The best lesser known NYC attractions
Discover the best of New York's newer and under-the-radar gems, from Snug Harbor to the Panorama of the City of New York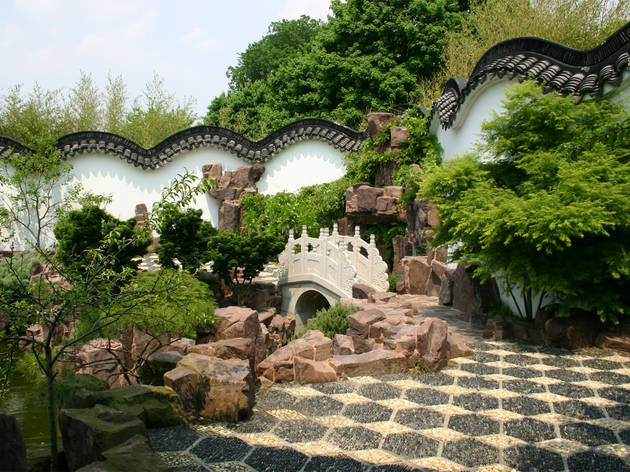 With so many iconic attractions ranking among the best things to do in NYC, it can feel like a daunting task to get through the entire list. And while everyone should see the Empire State Building at least once, skipping a few mainstream stops and going off the beaten path can be exciting and rewarding. Whether you're looking for the best museums in NYC with quirky exhibits or the best NYC parks ideal for relaxing, here are best lesser known attractions to visit in New York.
RECOMMENDED: Full guide the best New York attractions
Best lesser known NYC attractions
Looking for more hidden gems?
Discover the latest under-the-radar restaurants, bars, gigs, after-hours parties and more. (Just don't tell anyone.)
Read more
Sponsored listing
SAN CARLO Osteria Piemonte
San Carlo Osteria Piemonte in Soho isn't your typical pasta joint. This restaurant focuses on cuisine from the Piedmont region of northern Italy, which leans more towards rustic home cooking. The menu reveals an emphasis on game you don't often see in Italian restaurants. You can order an appetizer of tonno di coniglio, rabbit marinated in olive oil served with pickled vegetables ($17), or pan-seared guineafowl with leeks, potatoes and kale sauce ($27) for your entree. Other menu options include chestnut gnocchi with porcini mushrooms and parmesan fondue ($22), bone-in veal milanese with arugula and cherry tomatoes ($42) and bollito misto piedmontese, a stew of brisket, ribs, beef tongue and pork sausage with vegetable relish ($29). The dessert menu offers more than just the usual suspects as well. You'll find pears cooked in red wine, honey and star anise ($15) and a mint semifreddo with chocolate sauce ($13) alongside tiramisu and hazelnut mousse (both $12).
Venue says: "Producing exceptional fine wines, artisanal meats and cheeses, and some of Italy's best known specialtiesincluding white truffles."