14 alternatives to touristy New York attractions
Tired of tourist traps? Check out these alternative things to do in New York for out-of-towners and savvy locals alike.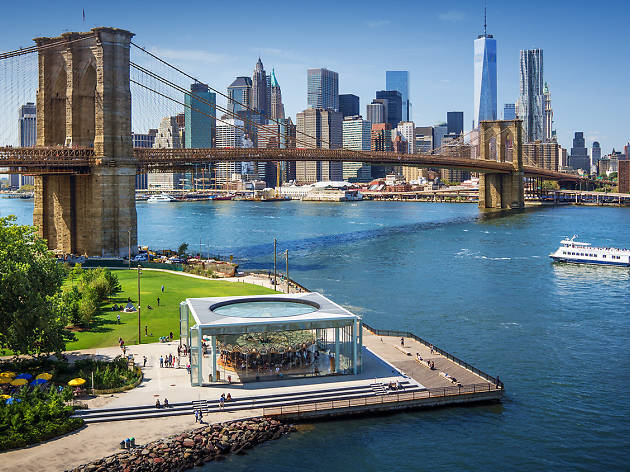 Don't be seduced by hop-on, hop-off buses and promises of a once-in-a-lifetime trip: If you're going to all the most touristy attractions in NYC, it won't be memorable in a good way. Instead, hit up these lesser-known NYC attractions that lie off-the-beaten-path. Ready to scope out some of the city's best museums? There are plenty of options besides the packed galleries of the Metropolitan Museum of Art and American Museum of Natural History. The same goes for observation decks, botanical gardens and peaceful parks. You'll escape the crushing crowds, make some truly wonderful memories and maybe even discover the secret New York that everyone's so keen to find.
RECOMMENDED: Full guide to the best New York attractions

Manhattan views
Attractions, Monuments and memorials
It's as iconic as a landmark gets, but it's not even the best observatory in its immediate area. (That honor belongs to Top of the Rock.) Still, there's something to be said for following in the giant footsteps of Kong.
Attractions, Parks and gardens
The thing about the wondrous Manhattan skyline is that you can't really appreciate it from Manhattan. For a truly memorable look at the cityscape, travel to the highest point in this South Brooklyn park. The vista is especially striking during the time of day for which the green space is named. Hell, from here, even New Jersey looks good.
Photograph: Courtesy CC/Flickr/Robb Todd
Museum
New York has many prestigious institutions, but the Met might just have them all beat. Even after the removal of the pay-what-you-can entry fee for visitors from outside New York state, near-constant herds still trample through the exhibits. In fact, a record-breaking 7 million people swarmed the museum's three locations in 2017.
Tucked away in scenic Fort Tryon Park, the Cloisters—an annex of the Met—showcase art and architecture from medieval Europe. Numerous artifacts, illuminated manuscripts and ephemera fill the halls. Even the building itself—constructed from European monasteries transferred to the U.S.—looks like something out of Game of Thrones.
Park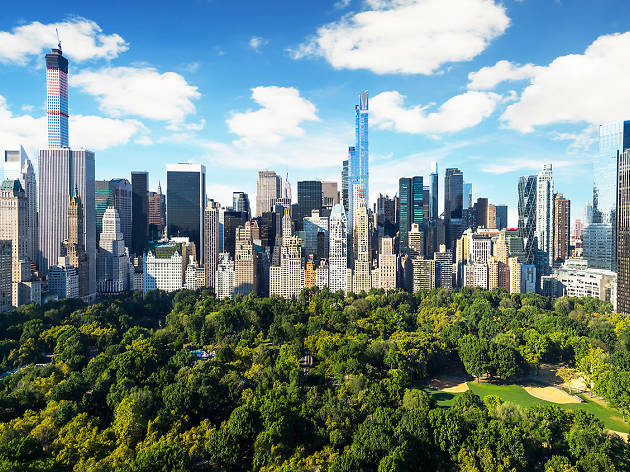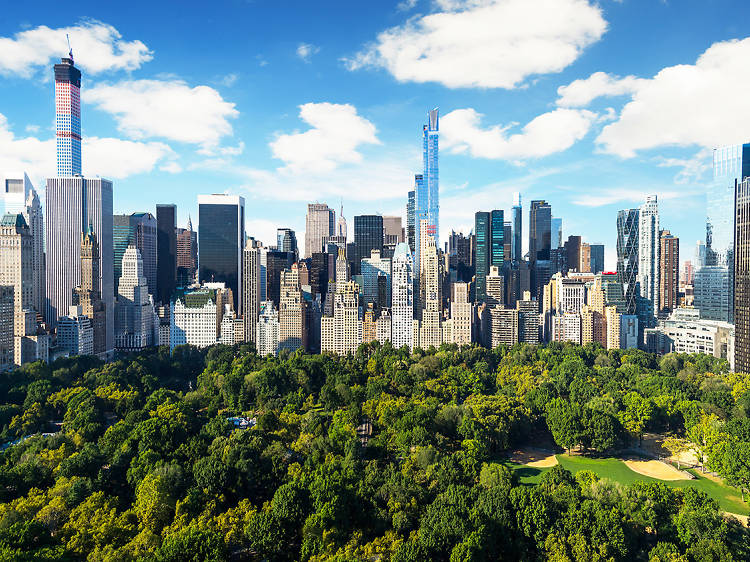 Attractions, Parks and gardens
This is where people go to escape the concrete jungle, and as such, it's not really a place to escape other people trying to escape the city.
Attractions, Parks and gardens
This Washington Heights green space was designed by Frederick Law Olmsted Jr., son of one of the men behind Central Park. And in some ways, the little guy's work outshines his dad's. Fort Tryon Park provides a much more intimate outdoor experience than does Central Park, Prospect Park or most other designated open-air acres in the city. For some of the most breathtaking views, make your way to Linden Terrace near the Cloisters, or wander through the two main gardens.
Photograph: Courtesy CC/Flickr/Kristine Paulus
Chinatown
Hey, we still love Nom Wah Tea Parlor as much as the next dumpling enthusiast, but the neighborhood sometimes reaches annoying levels of crowdedness.
Attractions, Parks and gardens
Queens has been a prime borough for non-American fare for a while now, and generally speaking, its Asian restaurants offer more variety than the ones in the Manhattan enclave. On the whole, it's a slightly less overwhelming experience—and it's tough to go wrong here, so take your pick among Zhu Ji Dumpling Stall, Pho Hoang or the original Xi'an Famous Foods.
Artsy neighborhood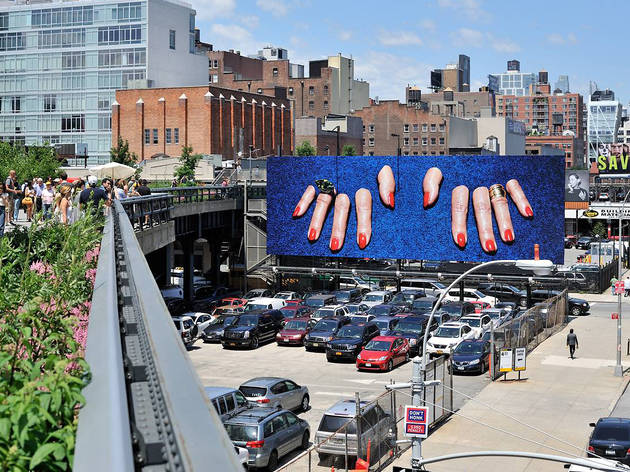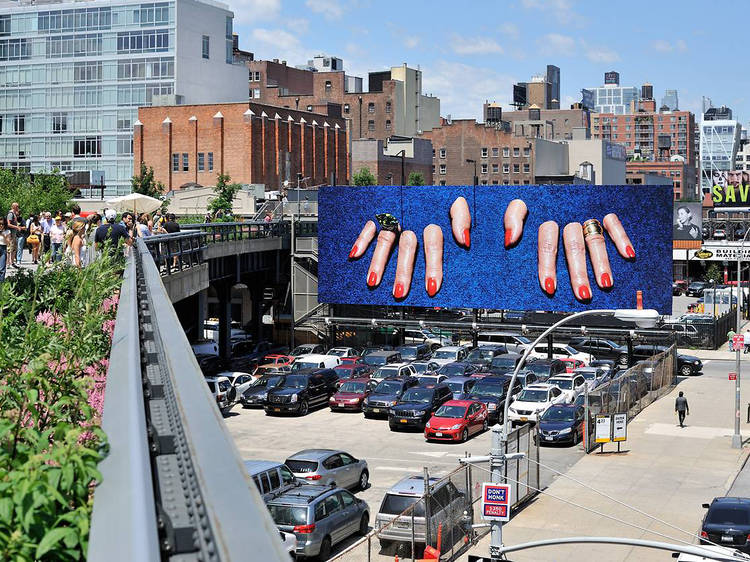 Between the Gagosian galleries, Andrea Rosen, Anton Kern and dozens of other spaces, this neighborhood remains a destination for huge, museum-sized shows and art openings. But it ain't the only one.
LIC may lack Chelsea's number of galleries, but in terms of quality, it more than holds its own. There's MoMA PS1, which mounts cutting-edge shows like the current exhibition of Ian Cheng's computer-generated Emissary video trilogy. During the summer, the museum also hosts Warm Up, its weekly outdoor music series. And if you're still jonesing for a culture fix, hit nearby attractions like the Noguchi Museum, the Flux Factory or SculptureCenter.
Photo op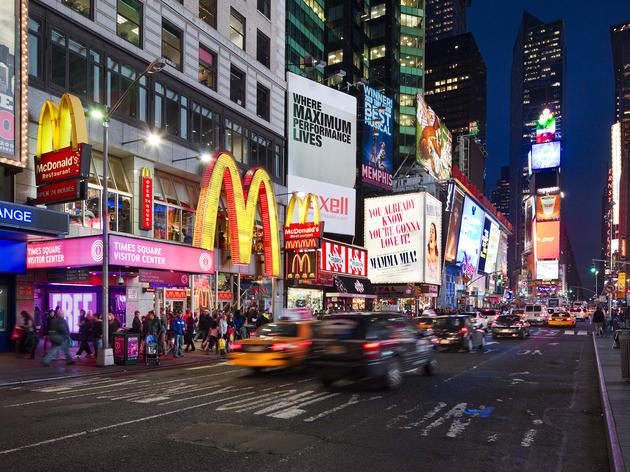 Everybody wants to see the center of the world, but it's hardly the same as it was when the sailor kissed the girl on V-J Day. Now your backdrop choices range from the M&M Store to T.G.I. Fridays. What are all the tourists here to see, anyway?
Thanks to The Bushwick Collective and other local muralists, this neighborhood's alleys and warehouses have become examples of some of the best local street art. Wander through the outdoor galleries of Morgan Avenue, Siegel Street, East Moore Street and other local thoroughfares to snap some actually Instagram-worthy photos.
Photograph: Courtesy CC/Flickr/Eric Gross
Historic architecture
Attractions, Historic buildings and sites
With its grand Beaux Arts architecture, beloved brass clock and cerulean blue ceiling dotted with constellations, Grand Central Terminal is certainly an architectural wonder. But (and here's a big but) most people probably don't need more than a brisk walk through the station on the way to the subway to take it all in.
Attractions, Historic buildings and sites
When the Woolworth Building—the tallest structure in the world at the time—opened in 1913, President Woodrow Wilson flipped a switch at the White House to turn on the lights. Suffice it to say, this neo-Gothic building is kind of a big deal, but it's been off-limits to the public for the last few decades. These days, the only way to get a peek at the grand marble arcade and stained glass ceiling light is to book a guided lobby tour. Something this exclusive always gives you a delicious thrill.
Brooklyn Bridge views
Attractions, Historic buildings and sites
Close to 100,000 cars cross the toll-free Brooklyn Bridge every day, and we'd be willing to bet that the daily foot traffic also numbers in the thousands. In fact, on a clear, sunny day, you can barely find space to walk, let alone bike, on the upper pedestrian deck. Yes, the granite and limestone Gothic towers and views of lower Manhattan are pretty spectacular, but is braving a sea of selfies worth it?
Attractions, Parks and gardens
For the exact same views of Manhattan and an even better look at the Brooklyn Bridge, stroll the footpaths in Brooklyn Bridge Park. It never feels as crowded as bridge itself, thanks to the 85 acres of waterfront. After you snap the obligatory photos, take a spin on Jane's Carousel or go for ice cream at Ample Hills Creamery.
Photograph: Courtesy CC/Flickr/dumbonyc
Food market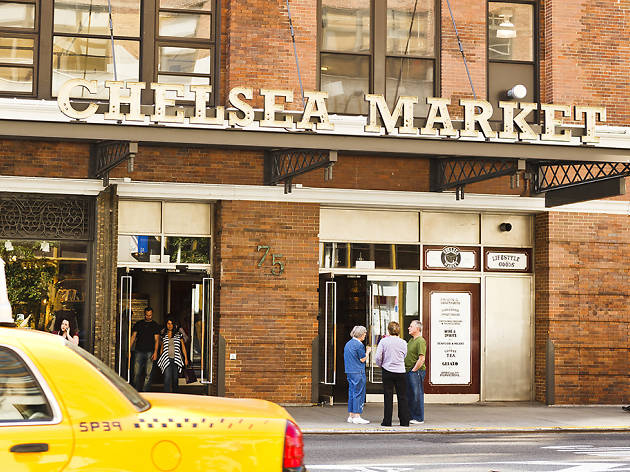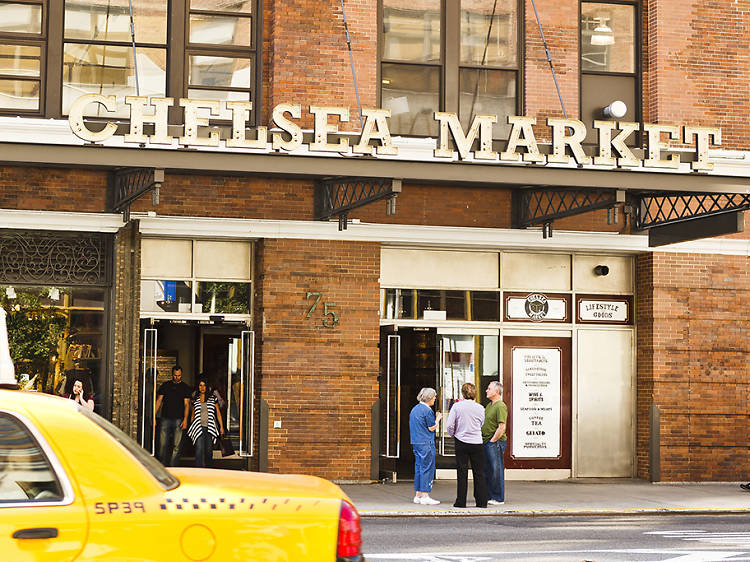 Shopping, Shopping centers
Thanks to its picturesque location in a former National Biscuit Company factory and collection of cult-favorite eateries, Chelsea Market has become the city's most popular food hall. This fact is especially obvious to anyone who visits on a weekend: The hordes of tourists wandering through the building makes it nearly impossible to enjoy your street tacos from Los Tacos No. 1 or halva ice cream from Seed+Mill.
Though just as many hungry patrons flock to Smorgasburg, the outdoor setting at least makes the crowds a little more manageable. The beloved food festival also draws just as many locals as tourists—a distinction that's especially apparent at its Prospect Park location. A wider selection of vendors also cuts down on long lines, although the year's hottest trends—think 2013's ramen burger or 2016's raindrop cake—will likely create a healthy queue.
Garden
Attractions, Parks and gardens
We love the Orchid Show as much as the next guy, but it can be tough to appreciate the flora and fauna when you're pushing your way through a throng of visitors. If you must get your flower fix, head up to the Bronx on a weekday or stick to the outer edges of the 50-acre forest to evade the crowds.
Attractions, Parks and gardens
Once a retirement home for aging sailors, Snug Harbor reinvented itself as an arts center and botanical garden in the 1970s. Explore the property's nine distinctive gardens, including the bamboo forest and koi ponds of the Chinese Scholar's Garden and the intricate maze of boxwoods at the Connie Gretz Secret Garden. Since it's on the north shore of Staten Island, you'll encounter far fewer tourists than you would in any of the other boroughs.
Classic venue
Known as the "showplace of the nation," Radio City Music Hall has hosted everything from Lady Gaga concerts to the Rockettes' high-kicking Christmas Spectacular. The Art Deco decor is lovely, sure, but the massive marquee is what most tourists come to see. Snap a picture or two from the sidewalk if you must, but don't spend your hard-earned money on a show here just to check it off your list.
Theater, Performing arts space
You'll be blown away by the architecture of Lincoln Center's main plaza: The gurgling fountain is framed on three sides by the gorgeous glass facades of the Metropolitan Opera House, David Geffen Hall and the David H. Koch Theater. It's certainly a more elegant environment. And, since it's the home to the Metropolitan Opera, the New York City Ballet, the New York Philharmonic, Jazz at Lincoln Center and a bevy of Broadway and off-Broadway shows, you also have a much wider array of performances to choose from.
Filming location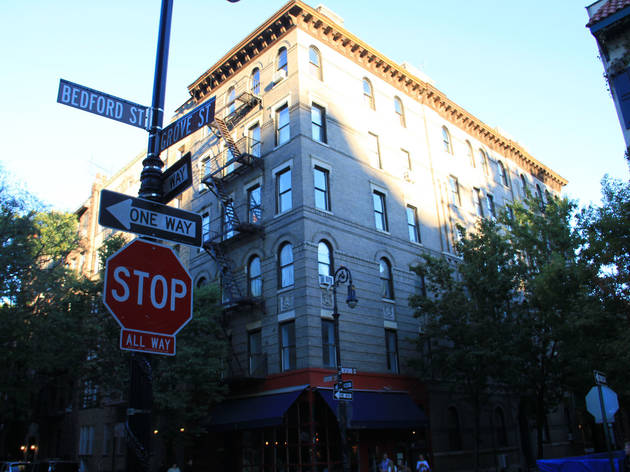 Photograph: Courtesy CC/Flickr/
Touristy: The Friends apartment
On any given day, you'll find several Friends fans jostling position on the corner of Bedford Street and Grove Street. Why? They're trying to get just the right angle for their photo in front of the apartment at 90 Bedford Street, which you might recognize as the exterior of Monica and Rachel's place. Not only can the crowds be annoying, but the visit isn't even worth it: You can't enter the apartment, there's no Central Perk on the ground floor and the show wasn't even filmed in NYC.
Photograph: Courtesy CC/Flickr/Benjamin Kraft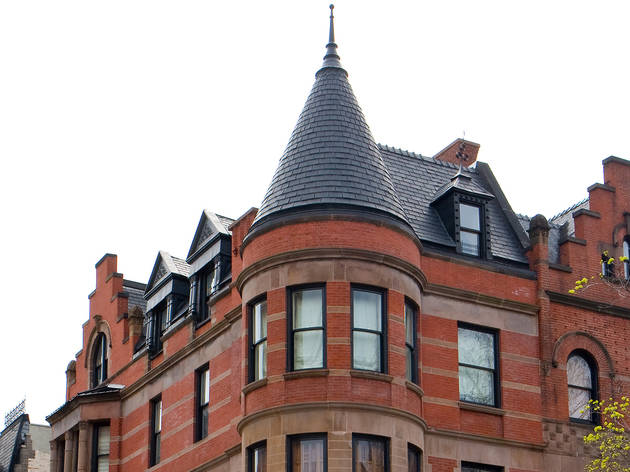 Photograph: Courtesy CC/Flickr/Garrett Ziegler
Alternative: The Royal Tenenbaums house
Hamilton Heights is known for its stunning architecture and the home at the corner of 144th Street and Convent Avenue is no exception. In fact, Wes Anderson was so taken with its red brick facade and intricate tile work that he used it as the family home in The Royal Tenenbaums. The home is a private residence today, but visitors can peep its gorgeous exterior from the sidewalk.
Photograph: Courtesy CC/Flickr/Garrett Ziegler
Sweet treat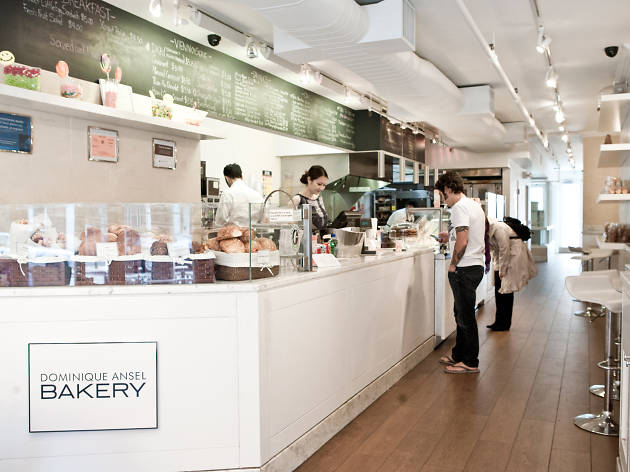 No shade to the creator of the Cronut—in fact, Dominique Ansel Bakery is one of our favorite French bakeries in NYC—but the line at the Soho location can be torturous. Travelers who don't have several hours to spend waiting for frozen s'mores or a chocolate chip cookie and milk shot would be better off skipping this bakery.
Pastry chef Christina Tosi's whimsical bakery now has nine locations spread around NYC, so shoppers with a sweet tooth don't have to wait for ages for cereal milk soft serve, crack pie or compost cookies. If one taste isn't enough for you, sign up for one of Milk Bar's hands-on classes to learn how build and decorate their famous cakes and truffles.
Kid-friendly attraction
Museums, Science and technology
There's something about walking under a blue whale or standing next to a cast of a T. Rex footprint that makes a ten-year-old out of even the most jaded Gothamite.
Museums, Science and technology
Long division, algebra, geometry—they're all pretty much the worst. Or are they? MoMath pushes the reset button on deep-seated calculus hate and seeks to make the art of numbers more accessible. Now that the pressures of homework and the SATs are long past, maybe it's time to re-engage with the Euclidean party, people.
Ready to explore more of New York City?
Thanks to its dense population (one in every 38 people in the United States live here) and storied history, NYC offers plenty of things to do you won't find anywhere else.