50 reasons why NYC is the greatest city in the world
From the grid and the skyline to New Yorkers' long life expectancy, here are 50 facts that prove living in NYC is better than living anywhere else.
By Time Out editors Tue Mar 5 2013
Why NYC is the greatest city in the world
Because we have the most iconic skyline
Narrowing down to 50 the reasons we love New York City was a difficult task—inevitably, some of the things that make Gotham great were left out. But here you'll find a curated list of facts that prove NYC's civic superiority, spanning everything from our superlative pizza and our expansive arts and culture scene to our place in history as an incubator of innovation, be it architectural, technological or sartorial.
Written by Sarah Bruning, Andrew Frisicano, Ethan LaCroix, Tim Lowery, Marley Lynch, Amy Plitt, Jenna Scherer, Jonathan Shannon and Allison Williams
1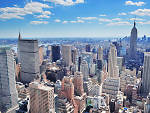 Because we have the most iconic skyline
New York may not be the birthplace of the skyscraper—Chicago holds that distinction—or even home to the world's craziest super tall buildings. No matter: When people talk about skylines, we bet that midtown Manhattan—home to the cloud-piercing spires of the Empire State and Chrysler Buildings—is what they're imagining. Other noteworthy structures, including the Woolworth Building and the Twin Towers (whose absence is being filled by  the rising One World Trade Center), helped cement Manhattan's skyscraper supremacy throughout the 20th century. And not only do we have an entire institution—the Skyscraper Museum—devoted to tall towers, but Gotham is also the birthplace of the word skyscraper. Take that, Chicago.
2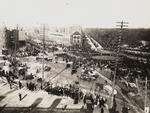 Because of Manhattan's grid
The Commissioners' Plan of 1811, which proposed NYC's pattern of numbered avenues and streets, led to many changes: Real estate began to be packaged in easy-to-sell units, fueling the city's development; eminent domain was established as a tool for grand projects (um, yay?); and Manhattan became easy enough for any mouth breather to navigate. But more than that, the grid amplifies and feeds the relentless pace of life here. In a 2012 interview, legendary street photographer Joel Meyerowitz said that Manhattan's streets "run for miles straight ahead, and so the energy on the street is funneled this way. And when you participate in that, you become part of the energetic dimension of life on the streets." If antiquated cities like London and Paris are for meandering, then New York is for purposefully charging forward.
3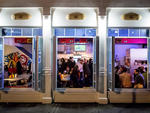 Because our bars are open until 4am
When do your watering holes close again, London? What's that? We couldn't hear you. Oh, 11pm?!? Bloody hell! (Okay, fine, some pubs are open until 1am. Still.) Not that we necessarily condone drinking in the wee hours—or telling anyone about doing so; that's too much bro bragging for our tastes—but there's something oddly comforting about knowing that you can do just that on weekends. Typically, American cities (Chicago, for example) are peppered with a few places for the post-2am crowd—which are almost impossible to get into after regular joints' last call. In the world's greatest city, however, late-night spots are the rule, not the exception, which means that an array of choices—hookup spots, dives, and bars for both cocktail and beer snobs—are waiting for you come 3am.
4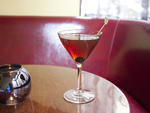 Because the Manhattan cocktail was invented here, and we'd like to see someone try to make it better than we do
New York is the birthplace of many a great concoction, including the iconic, rye-whiskey-based tipple. Legend has it that the drink was created by Dr. Ian Marshall in 1874 for an event at the Manhattan Club (hence the name), though some liquor historians claim that it was actually the handiwork of a bartender nicknamed Black, who worked at a Soho lounge. Regardless of the origins, this cocktail is replicated in countless watering holes across the world, but there's no better place to enjoy it than its hometown. You can find top-notch versions at Milk and Honey and the Flatiron Lounge.
5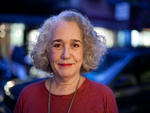 Because New Yorkers live longer than almost anyone else
The third oldest person in the country is Susannah Mushatt Jones, a 113-year-old New York City woman who was born in the 19th century and has seen MTA fares rise from a nickel. This proves that city life isn't just better, it's lengthier: NYC residents live about two years longer than the national average. In 2010, a New Yorker's life expectancy at birth topped out at 80.9 years. Maybe it's that after surviving the job hunt, the apartment search and calorie-count menus, the rest seems easy. (That we walk more than other Americans and eat fewer trans fats also probably helps.) To quote Dorothy Parker, "As only New Yorkers know, if you can get through the twilight, you'll live through the night." And she died at the ripe old age of 73, despite drinking like a fish.
6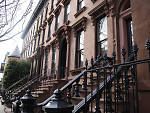 Because, believe it or not, you can still find a rent-stabilized apartment in NYC
Yes, the holy grail of urban real estate is indeed out there—for those intrepid enough to find it. According to the New York City Rent Guidelines Board, there are approximately 1 million (!) rent-stabilized living spaces in Gotham. Adopted in 1969, the city program was created to shield tenants from steep cost increases enacted by greedy landlords. And thanks to a 2011 state law, those lucky leasers are in safer waters than ever: A stabilized apartment's monthly rent has to climb higher than $2,500 before it can be deregulated. (As for those stories of crazy-rich renters with super cheap spaces, they're largely bunk: A recent New York Times piece reported that the median income for tenants in rent-stabilized apartments is $36,000.) So don't lose hope, home hunter; the rent isn't always too damn high.
7
Because we invented hip-hop and still do it better than any other city
There's no hip-hop hall of fame—not yet, anyway—but if you're searching for rap's birthplace, look no further than the rec room of 1520 Sedgwick Avenue, an unassuming Bronx apartment building close to the Major Deegan Expressway. That's where Clive "DJ Kool Herc" Campbell and MC Coke La Rock first mashed up break beats and Jamaican-style toasting at a back-to-school shindig 40 years ago, inventing a genre that's since come to dominate popular music. Rap's evolution has taken place largely in the five boroughs, through the work of originators such as Grandmaster Flash and the Sugarhill Gang; golden-era masters like Big Daddy Kane, the Beastie Boys and Run-D.M.C.; and '90s kingpins such as the Wu-Tang Clan, Nas and the Notorious B.I.G. (And let's not forget Long Island–bred MCs like De La Soul, LL Cool J and Public Enemy.) Despite the rise of West Coast hip-hop and regional scenes throughout the South and Midwest, New York still dominates: Jay-Z, A$AP Rocky and Nicki Minaj continue to top charts, while up-and-comers such as Azealia Banks, Action Bronson and Joey Bada$$ line up to snatch the crown.
8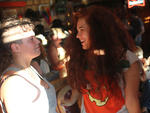 Because our LGBT scene is actually an LGBT scene
Our mixed parties, such as Hey Queen!, Scissor Sundays and Rebel Cupcake, draw diverse crowds from all points on the gender and sexuality spectrums. Sure, there are still shindigs for specific scenes (glamour lesbians, bears)—as there should be—but in the wake of gay marriage, gay people all over TV and the like, NYC queers embrace and celebrate their outsider status as a diverse community.
9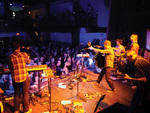 Because bands blow up after playing here
It's becoming an increasingly common tale: Scrappy outfit plays a tiny DIY space in Williamsburg; that same now-buzzed-about band returns months later and sells out a much bigger venue in town. It happened to garage rocker Ty Segall, who recently filled Webster Hall to capacity after a raucous 2012 show at Death by Audio. It happened to the hook-generating party rockers in King Tuff: The Cali dudes slayed during a sweaty show at 285 Kent last summer; come December, they were headlining Music Hall of Williamsburg. And later this month, U.K. postpunk sensations Savages will grace Bowery Ballroom on March 19. The ladies' previous local gig? Glasslands, for their U.S. debut. So why does this happen more here than anywhere else? It could be the large contingent of press and industry people at shows. Or that NYC is typically the first stateside stop for a budding foreign rock band. And the CMJ Music festival, held each October in downtown Manhattan and Brooklyn, certainly doesn't hurt. But the fact remains that as much as this is an incredibly tough town to be a musician in, it's the best place to see one—any night of the week offers the possibility of peeping the next bbig thing on a tiny stage.
10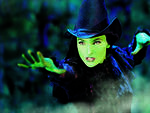 Because New York is the home of the musical—which we still do better than anyone else in the world
The song-and-dance show has come a long way since The Black Crook, a five-and-a-half-hour-long pageant considered to be the world's first musical, took primordial Broadway by storm in 1866. In the intervening century and a half, New York City has more than earned its name as not just as musical theater's birthplace, but the spot where it's done better than anywhere around the globe. Sure, the spectacle-drenched tuners of London's West End (Les Misérables and The Phantom of the Opera) get exported to our shores. But many of the most innovative, memorable musicals of our time came to maturity on the Great White Way, from the golden age of Rodgers and Hammerstein and the rise of Sondheim to the unorthodox, form-reinventing hits of the past decade like Avenue Q, Spring Awakening and The Book of Mormon. Many of shows, such as Wicked, are now performed internationally, but Broadway is still the mecca for bright-eyed hoofers, who flock here like moths to a lit-up marquee.
---
You might also like
---