Accra area guides • Airport
Your guide to the best shops, restaurants, clubs, live music, art and culture and bars in the most rapidly developing part of Ghana's capital city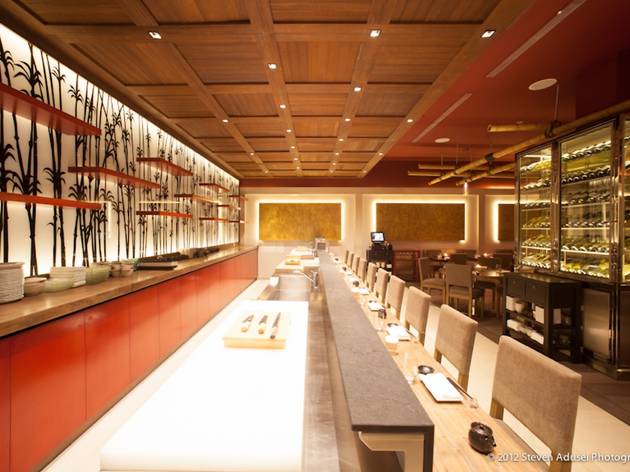 Airport is not only the first place you'll see in Accra, it is, as you'll notice, where most of the development is happening. New malls, hotels (we hear reports of new openings by Radisson Blu, Hyatt, Marriott, Hilton and Hotel Sun by the Villagio group), bars and restaurants - including the unmissable Santoku - are all in what's loosely defined as 'Airport' or 'Airport Residential'.
In this site we have split up 'Airport' into 'Airport East' that covers Accra Mall and the Spintex road north of the Airport. In Accra Mall, you'll find plenty of high-end shops such as La Maison and Kiki Clothing, as well as supermarkets, pharmacies and bars, including Rhapsody's.
Airport Residential is largely around the southern end of the airport and includes three of Accra's best restaurants: Il Cavaliere Pazzo, La Chaumiere and Santoku, as well as one of the city's most active cultural venues - the Alliance Francaise d'Accra. Also being home to many of the city's offices you'll find other upmarket restaurants such as Nicolino's, Osteria Michelangelo and Branche in the Golden Tulip hotel.
Finally Airport City is loosely defined along the Liberation Road and includes places such as the new Marina Mall and Holiday Inn. But best not to get too hung up on the nomenclature - just head to Airport for Accra's most upmarket vibes. Dare we say it? It's overtaking Osu as Accra's hottest neighbourhood.
Shops in Airport
Clothing boutiques, global sports brands and high-end furniture outlets populate the ground floor of Ghana's largest shopping mall. Glamourous African-inspired fashions fill the racks of Kiki Clothing and Jil Boutique, and a branch of African fabric specialists Woodin and Vlisco have a good range of prints. Also on the ground floor find familiar brands such as Levis, Puma and Swatch. A small food court includes fried chicken outlet Barcelo's and upmarket bar and restaurant Rhapsody's, and kids can let off steam in a central play area with a bouncy castle. Upstairs is the territory of Silverbird, which runs a well-stocked book and music store, Ghana's only multiplex cinema showing current blockbusters, Nollywood and Ghanaian films, and now a new bar Silver Lounge.
Read more
Run by the delightful Titi Ademola, this boutique sells dresses, traditional kaftans, bags and shoes. She has demonstrated her prowess on the international stage with bold yet wearable designs that sculpt traditional African designs into confident contemporary styles. She takes much of her inspiration from the amazing array of fabrics available in Makola Market. There is a good selection of children's clothes too, with colourful batik designs. Kiki branded T-shirts are good quality and go beyond a simple logo on the chest, but it is her own designs that you come for.
Read more
Woolworth's is Ghana's answer to Marks and Spencer. The South African-owned store focuses on quality clothes (including a good children's section) and homewares. This is the place to pick up last minute slacks and a shirt for golf or a reasonably priced suit and shoes. The main attraction, however, is the selection of international foods and wines, including good muesli, frozen foods, teas and hard-to-find soya and rice milk.
Read more
Ghana's only Apple store has a 'café' and terminals offering broadband access (GH¢ 1.25 for 30 minutes). The store also runs a repair service.
Read more