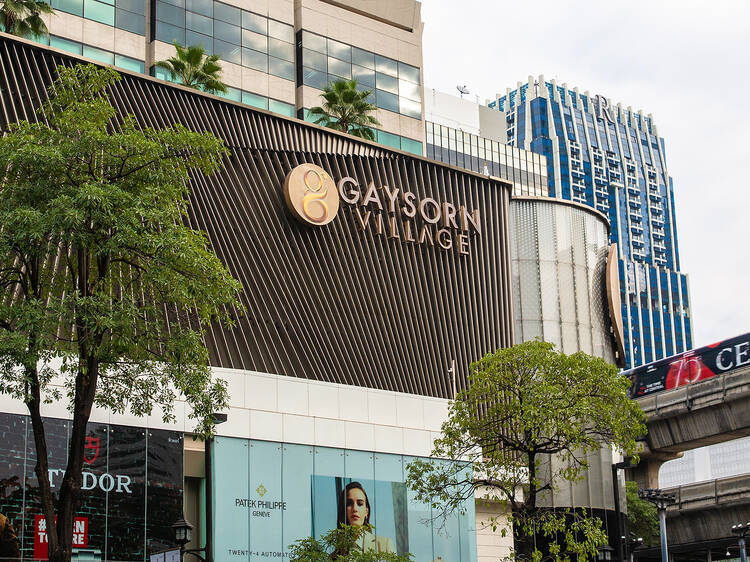 Gaysorn Village | Photograph: Tanisorn Vongsoontorn
Go on a shopping marathon at Bangkok's best and most celebrated shopping centers
Take your time with a lazy breakfast (or brunch) because you'll need a lot of energy to explore Ratchaprasong.
You can start nice and slow at the posh Gaysorn Village, which invites ogling at fine watches and jewelry, and elegant merchandise by European design houses and local labels. The mall is also known for its selection of beauty shops and wellness centers such as Panpuri Wellness, where you can get a rejuvenating spa treatment or soak in an onsen-like hot bath.
Right across Gaysorn Village is centralwOrld, a massive mall with a wider range of lifestyle offerings. Spare at least three hours to discover what it has to offer, including books at the country's largest Kinokuniya, delicious coffee at Kyoto-born %Arabica, and nifty gadgets at the Apple store.
You can also walk a few hundred meters to Siam - Pathumwan and burn more holes in your pocket at Siam Paragon or the row of cute boutiques in Siam Square.