Last night, Bangkok's deep-blue sky was all lit up with spectacular fireworks as Bangkokians ring in 2022 with hopes and high spirits. Two grandest, most outstanding shows were from two major countdown spots, megamalls CentralWorld และ ICONSIAM, both of which hosted a semi-virtual party under strict COVID preventive protocols. See what went down last night in pictures here.
CentralWorld stage saw young talents like Ice Paris, Billkin Puttipong, PP Krit, Ink Warunthorn, and Nont Thanon teamed up to entertain the joy-filled crowds with live music performances. The party ended with a seven-minute-long "happiness"-themed firework showcase accompanied by the classical tunes from Thailand Philharmonic Orchestra.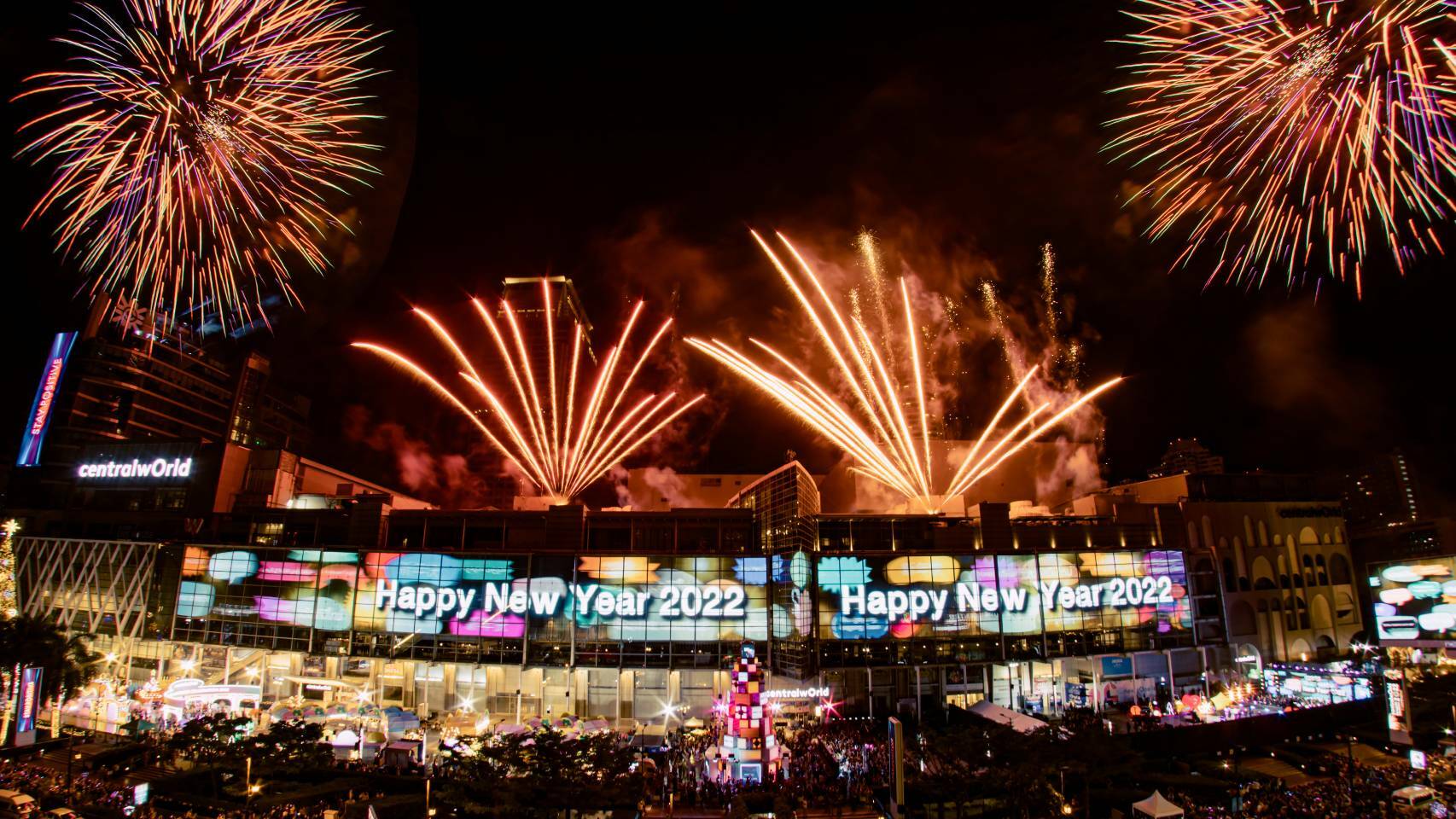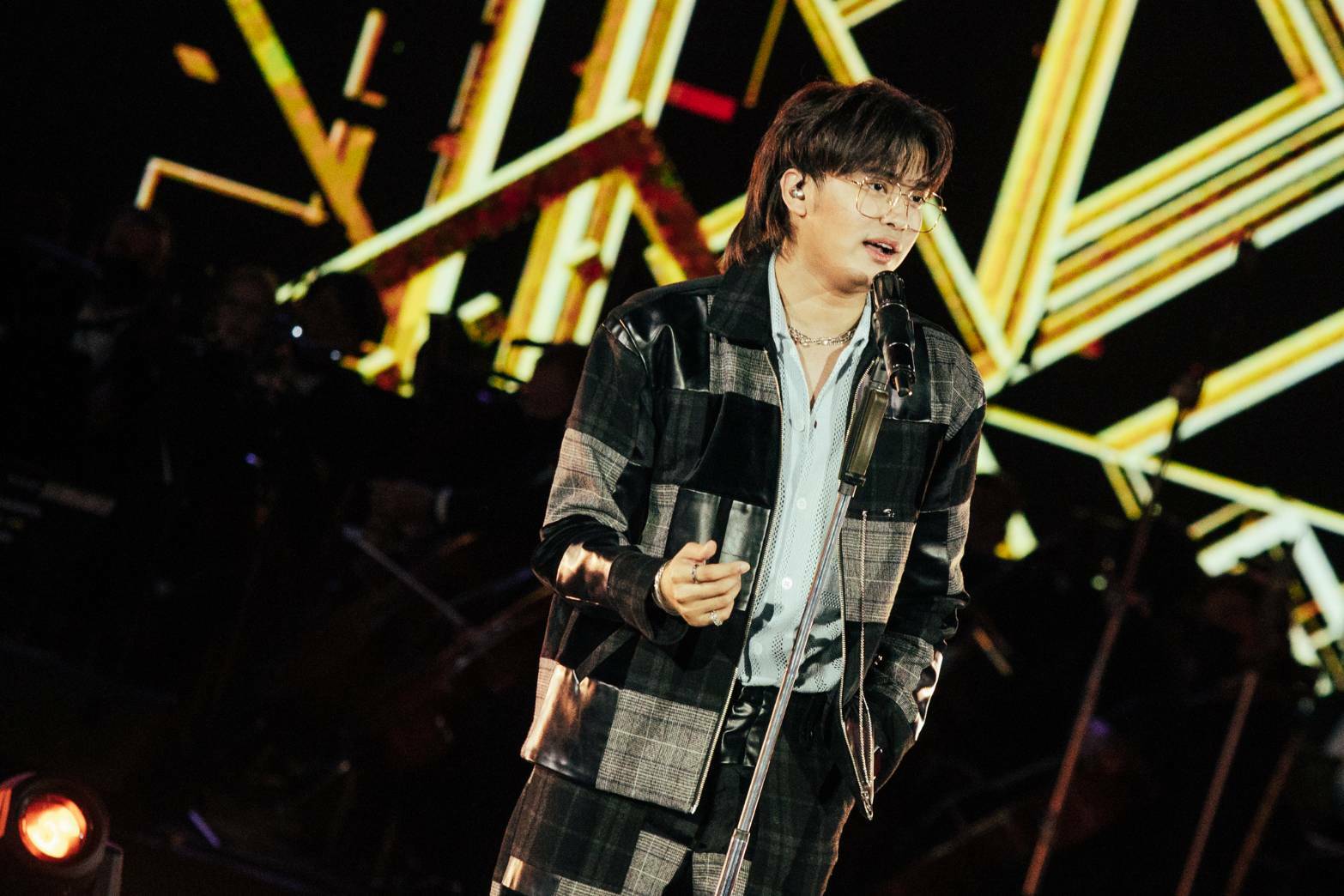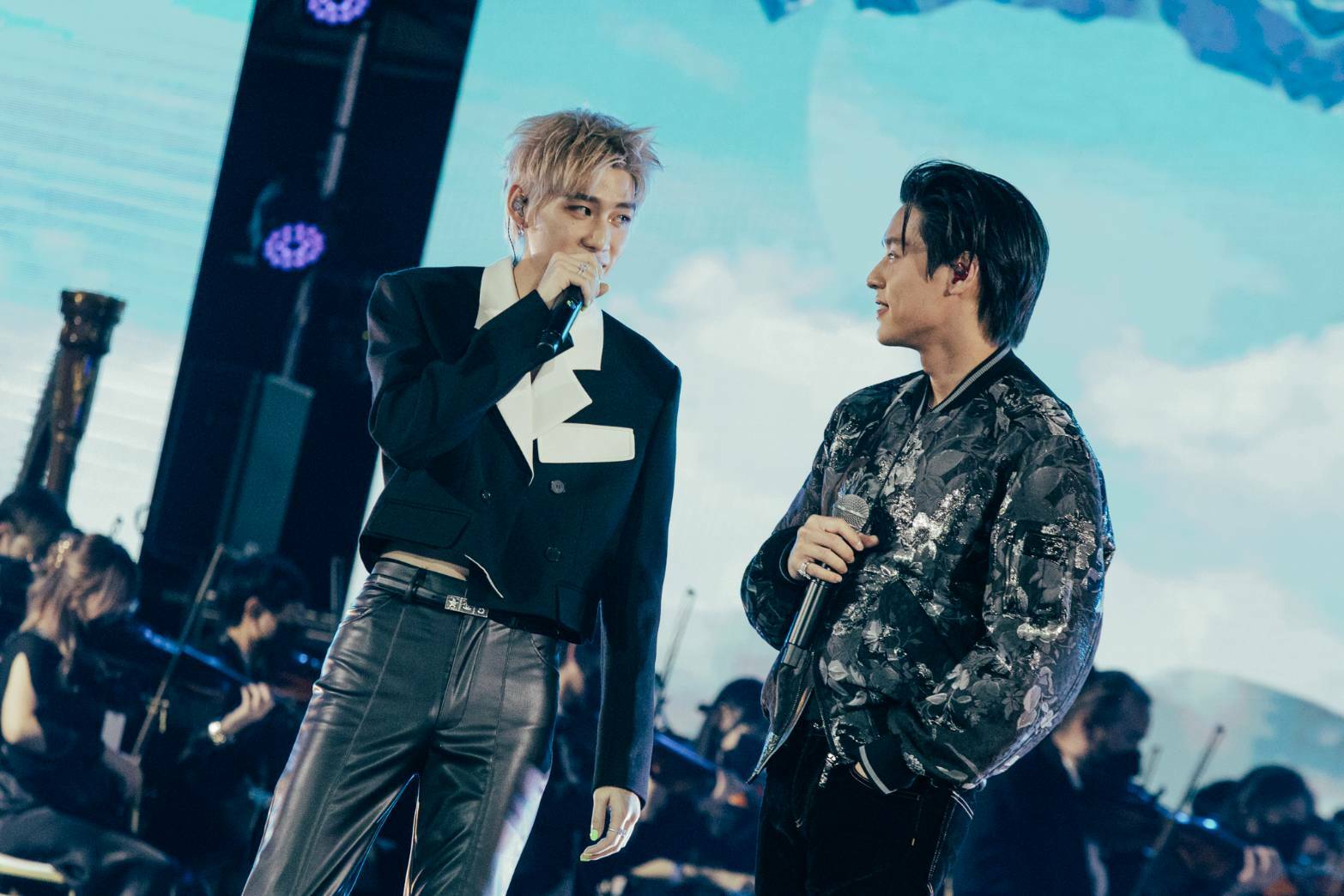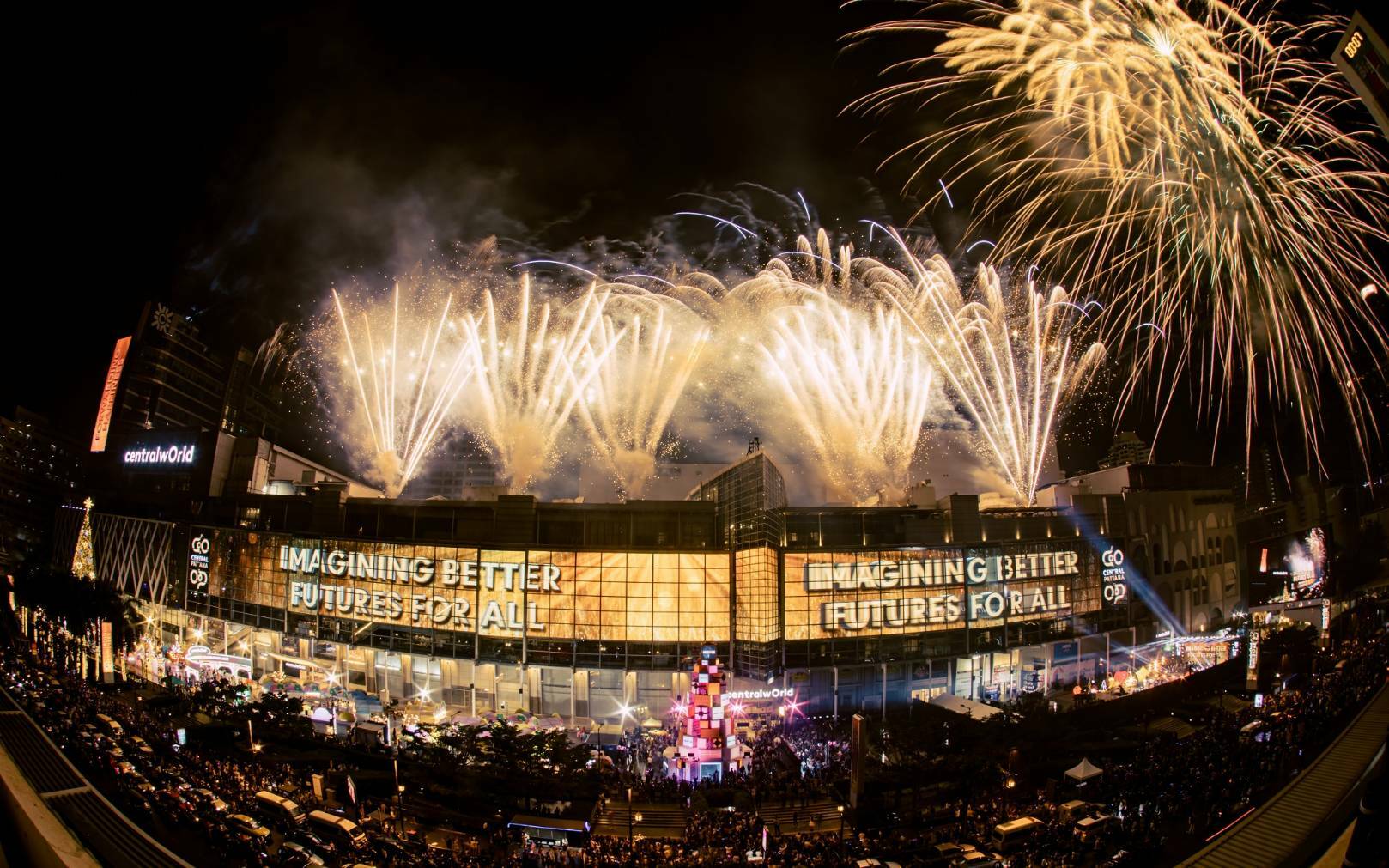 At the riverfront complex ICONSIAM, top local artists such as The Toys, Burin Boonvisut and Last Idol took turns to perform upbeat shows, before the party ended with a gigantic firework shows featuring more than 30,000 shots of fireworks set under the theme "Win the world for Thailand.