The drinking scene in Bangkok is going through a rough time, as the government has imposed a strict restriction on alcoholic beverage sales at restaurants and bars since January 4 to control the risk of COVID-19 outbreak. For some venues, however, it's a silver lining after the dark clouds.
Like many watering holes that have shifted their staff to selling non-alcoholic drinks and food, Asia's 11th best cocktail bar Vesper takes this opportunity to introduce a shape-shifting concept of 'Caffè Edition' whereby the award-winning watering hole will be functioning as a cafe that focuses on serving creative mocktails and small bites. Creative coffee-injected drinks you'd get from this new cafe-inspired drinks menu are Winter Has Gone (B180), a coffee and tonic water mixture for those with a bittersweet palate, and Hua Hin-Bangkok (B150), a coffee-based mocktail with a tinge of mint and coconut.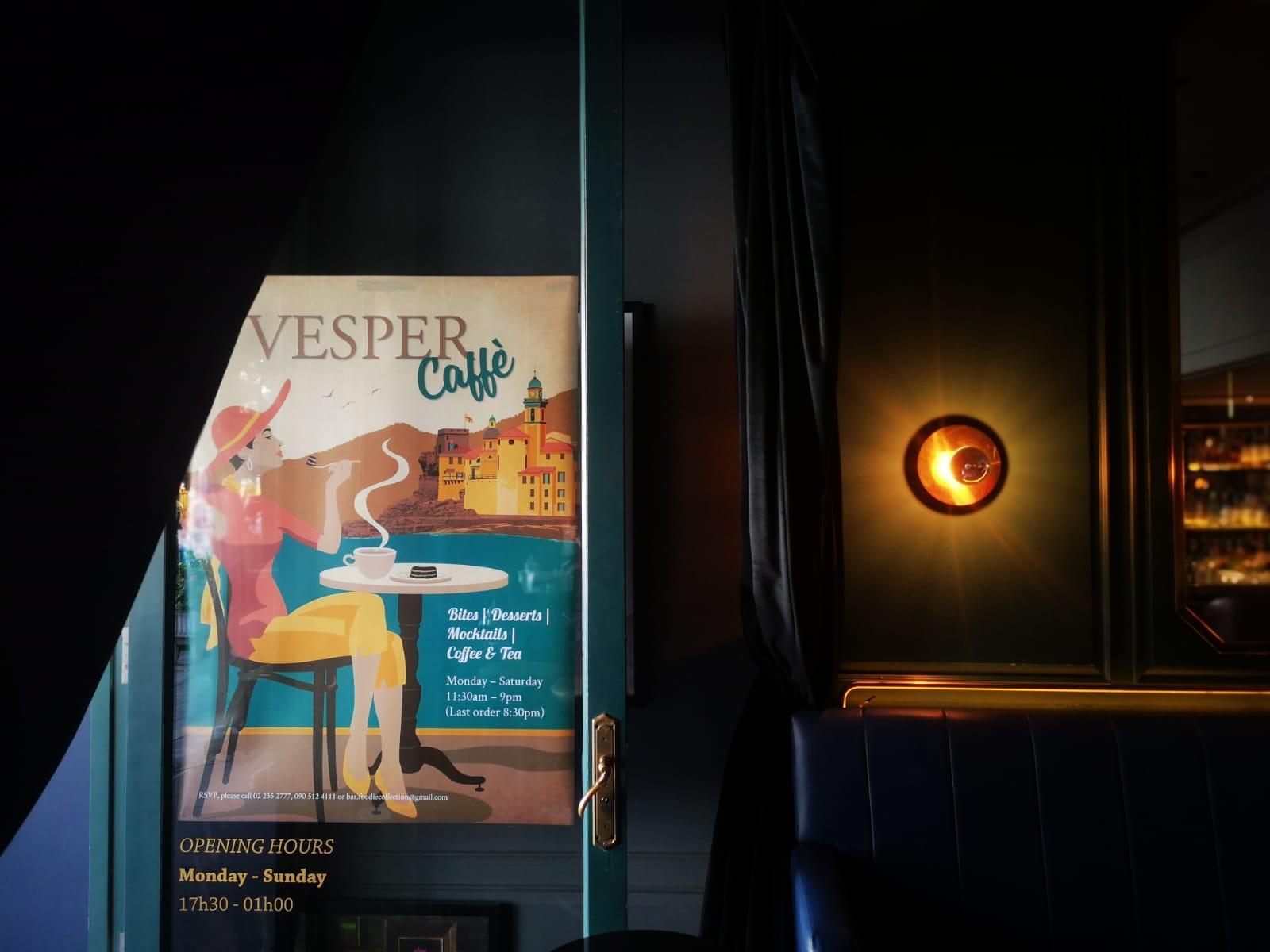 The Caffè Edition book also features creatively-concocted mixtures such as Non-Contrast (B240), a reimagined version of Vesper's classic cocktail Contrast; Street - I'm Fine (B240), an Hoarfrost oolong tea mixed with coconut water and chrysanthemum tea; LGBTQ+, Male, Female & Me (B240), an inclusivity-inspired drink that smacks your lips and tongue with berries and citrus; and Earl Grey & Lavender (B150), a mouth-watering concoction of Earl Grey tea and tonic water with tweaks of lavender and kaffir lime.
Other caffeine boosters served during this transformation period include espresso, americano, latte, and cappuccino as well as wide-ranging choices of tea, starting at B80.
To accompany the brand-new drinks, Vesper has also launched a new food menu that's committed to giving you comfort, including black truffle & Wagyu flank steak "Katsu" (B340); prawns cocktail brioche roll (B250), and Cognac & caramel flan 'Grandmother's Recipe' and homemade orange tarte & cream cheese (B240). These dishes are creations of Chef Nelson Amorim of il Fumo and Chef Francesco Deiana of La Dotta and 1919 Italian Bar & Restaurant—three other restaurants under the same parenthood.
Vesper Caffè opens from Monday to Saturday (11:30-21:00, with the last order at 20:30). Call 0 2235 2777 for reservations, and you can see the menus via this link.