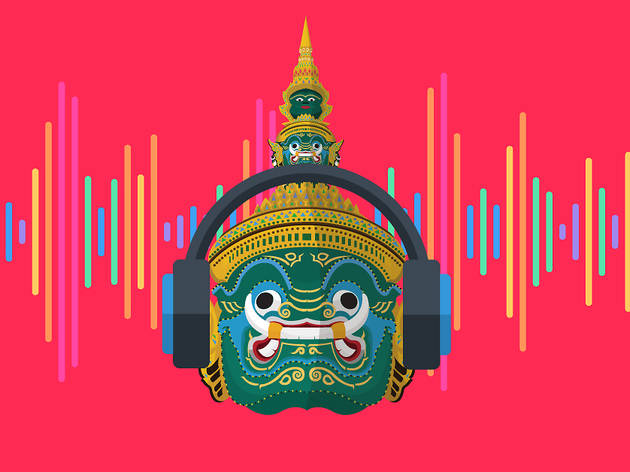 8 podcast episodes about Thailand you should listen to
From an appetite-whetting episode about food to an eye-opening discourse on sex tourism, hear what these recommended podcasts have to say about our country.
Your routine must be getting a bit boring, now that spending time in the outside world has been restricted and spending more time at home is recommended. You've probably done everything there is to do indoors. Watch movies: check! Redecorate your space: check! Even doing exercise: yup, check!
Why not try to while away time by, well, listening to a podcast or two? This 21st-century innovation can help you keep up with what's going on in the world, and can be both educational and entertaining. From our research (and hours of listening to these), we've discovered that Thailand is one of the most talked-about subjects among podcasters. Many things about the kingdom, from its cuisine, to its tourist spots, to its livability, have provided golden material for these hosts to explore.
So tune in to an episode while you're moving around the house doing some cleaning or even if you're just lying on your bum on the sofa (no judgement here). It should keep you entertained for a good hour. Who knows, you might even discover something you've never heard about Thailand before!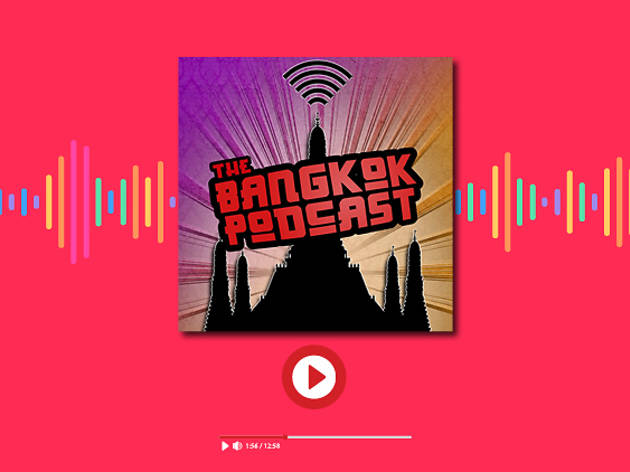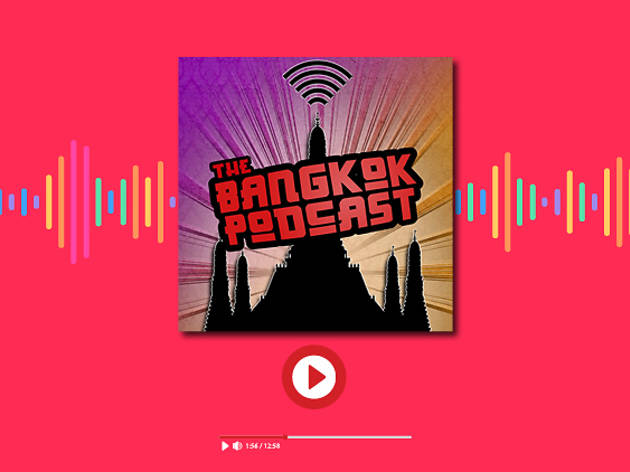 The Bangkok Podcast
Episode 15: Is Bangkok Safe?
Bangkok is a paradise for tourists. But some question if it's really safe to live in the city. Well, spoiler alert: YES, according to expats Greg Jorgensen and Anthony Joh, who will tell you all about the positive (and also negative) aspects of settling down in the Thai capital. It's always fun to see our city through the eyes of those not born here.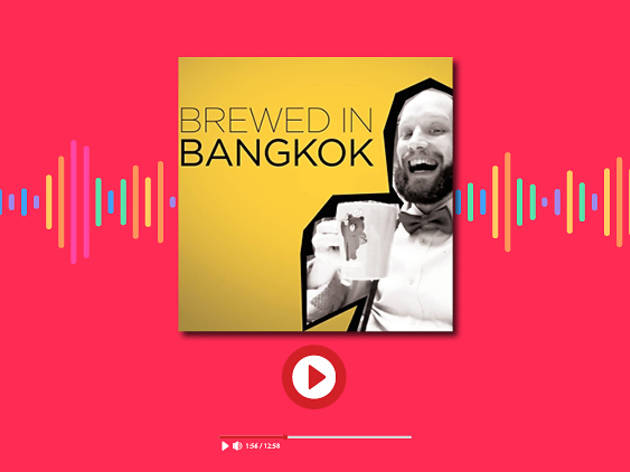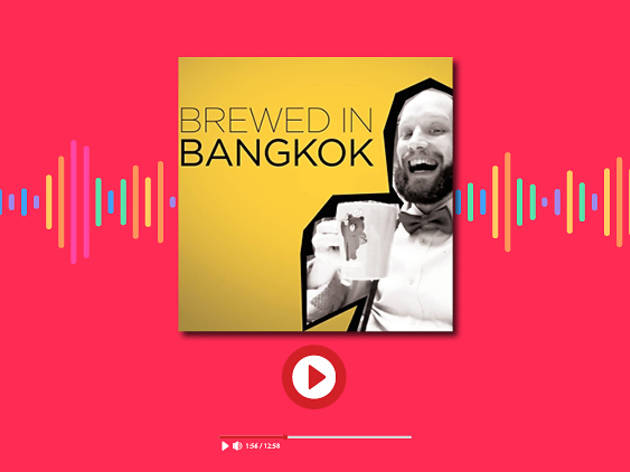 Brewed in Bangkok: Stories from Thailand's Capital
Brewed in Bangkok: Stories from Thailand's Capital
Episode 19: Sukhumvit Noir with Jake Needham
Author and entrepreneur Karsten Aichholz shares his experience of residing in the capital, particularly focusing on the unseen side of Thailand. In this episode, he is joined by American author Jake Needham, and they reminisce about the latter's life over three decades in Thailand. It's another fascinating episode that allows you to trace the development of the city through a foreigner's perspective.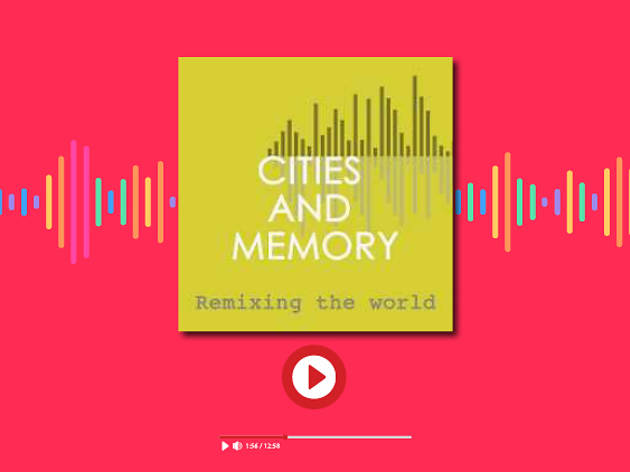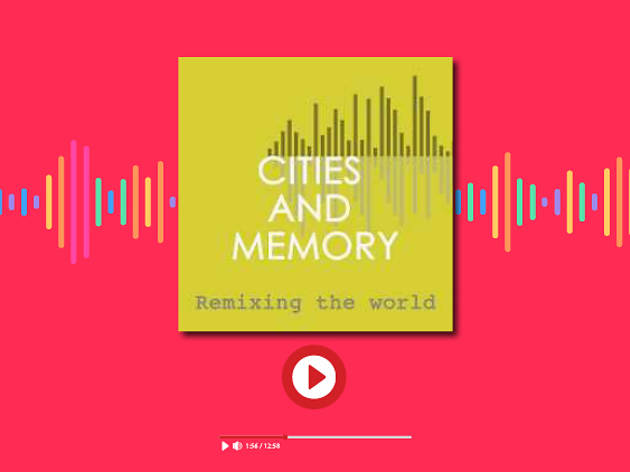 Cities and Memory
Bangkok Metro Journey
Of all the weird and wonderful programs you find, it's Cities and Memory that stands out the most in terms of uniqueness. This podcast is a collaborative project between artists and sound recordists around the world, who have come together to show how sound can invoke good memories of certain places. Several of its episodes, including this one, blare out recordings from the train system, where a voice says the familiar phrase "next station is…" This could be your next favorite ASMR channel!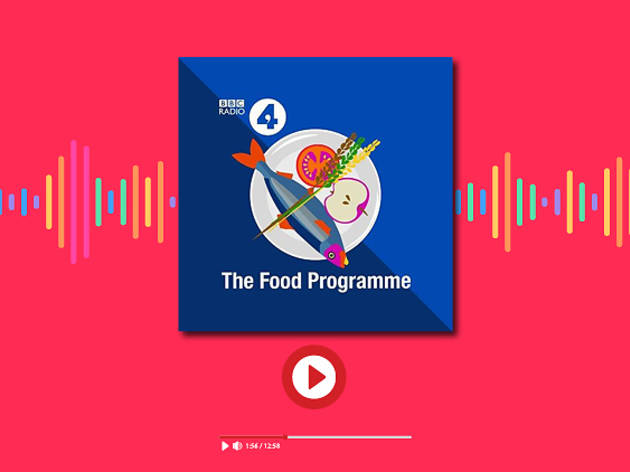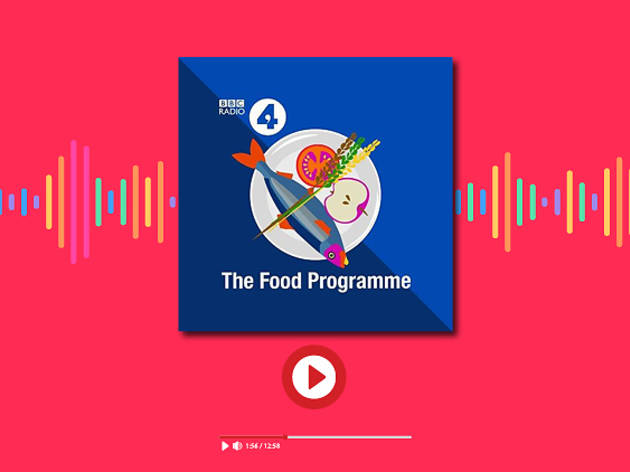 The Food Programme
Thailand: A Royal Food Legacy
Produced by BBC, this food-oriented show explores culinary cultures around the globe. This segment on Thailand sees historian Dr. Polly Russell and Chef Ashley Palmer-Watts trace the long history of farming communities in Chiang Mai that have shifted from cultivating opium to growing Western crops for hordes of restaurants in the country. Award-winning Indian chef Gaggan Anand also chimes in in the episode.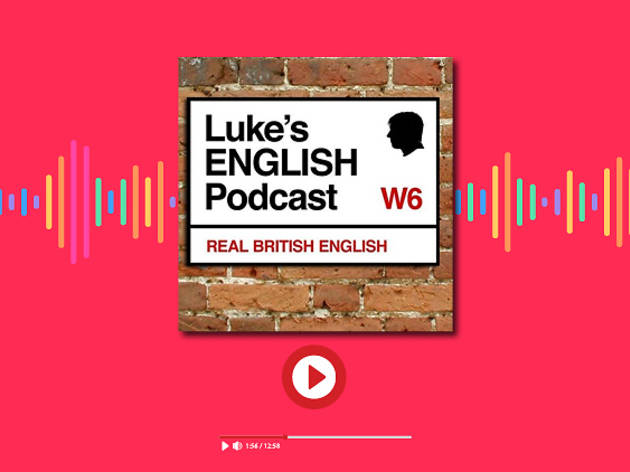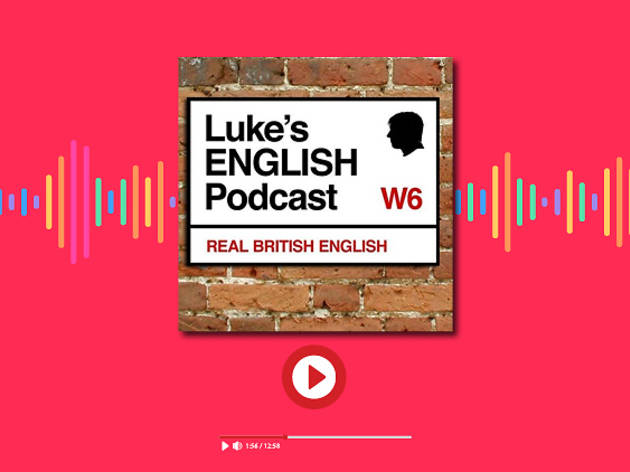 Luke's ENGLISH Podcast - Learn British English with Luke Thompson
Luke's ENGLISH Podcast - Learn British English with Luke Thompson
Episode 377: Holiday in Thailand (Part 1)
Are you a sucker for the posh British accent? Then you will enjoy this wholesome show by comedian Luke Thompson, who also teaches English as a side hustle. In Episode 377, Luke takes you with him on his trip to Thailand, where he learns a lot of weird and wonderful stuff, like the long-ass full name of Bangkok, getting naked in an onsen, and many more things that will surely elicit a chuckle. It's also worth your time if you want to learn British slang like "dodgy" or the charming pronunciation of the "t" sound in standard British English.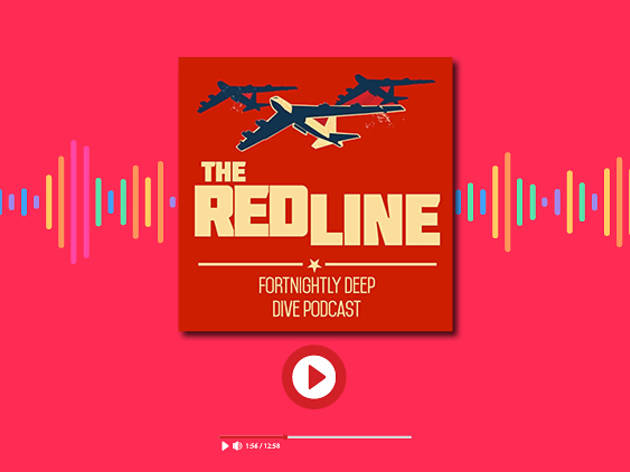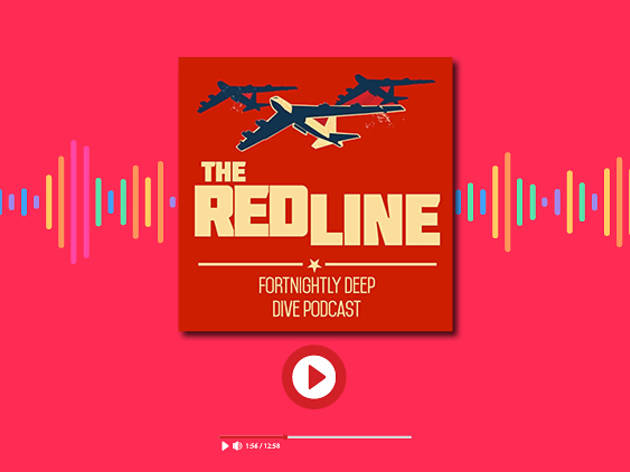 The Red Line
Episode 23: Thailand and the International Drug Trade
The Red Line delves into serious topics such as politics and the controversial histories of a range of countries. In this particular episode, host Michael Hilliard and his guests focus on Thailand as a middle ground for Southeast Asia's drug trade.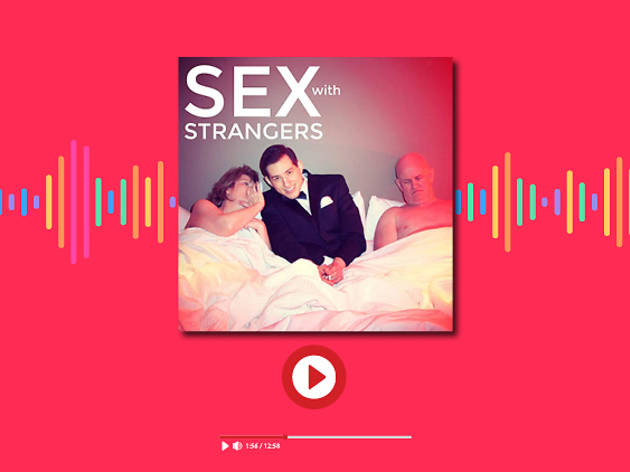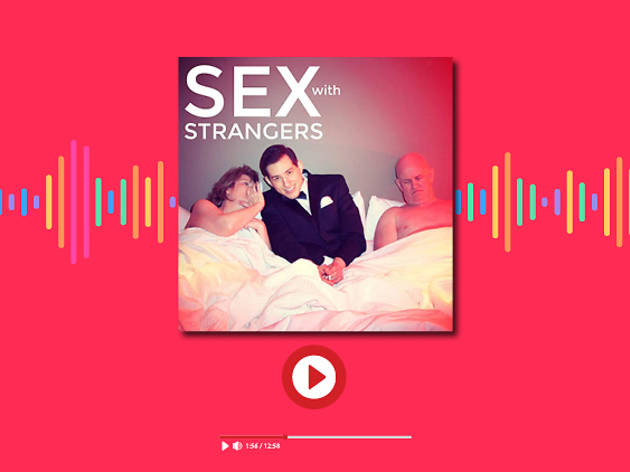 Sex with Strangers
Episode 36: Exploring Thailand's Sex Industry
Thailand is said to be one of the world's leading destinations for sex tourism, and this show by Chris Sowa further explores this controversial claim. The host himself traveled to the country to get first-hand experience in Bangkok and Ching Mai, and even got to sit down and talk with a few sex workers. Plus, the mystery of the infamous ping pong show is unearthed in this podcast.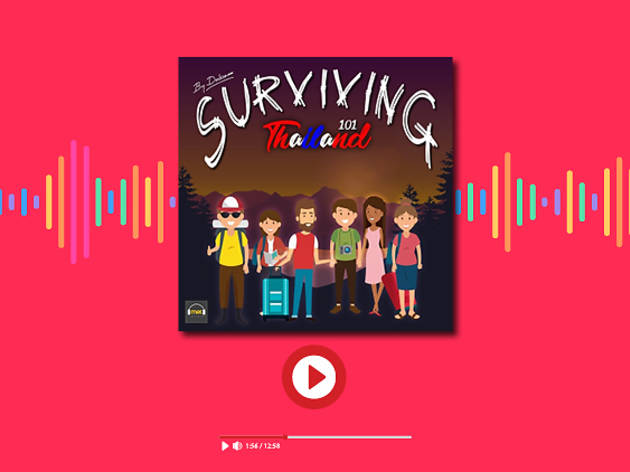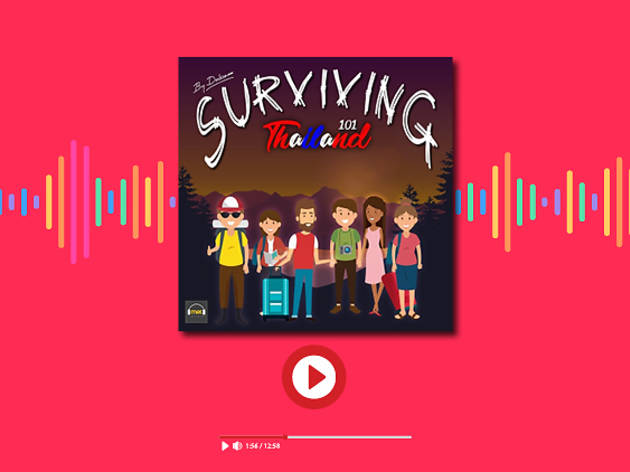 Surviving Thailand 101
Episode 1: Surviving the COVID-19 in Thailand
The title of the show makes it seem like our country is some kind of a battlefield, but the core of Surviving Thailand 101 is pretty much the same as that of The Bangkok Podcast, wherein the charismatic host Fai host and her guests exchange stories and views on living here. They talk about a range of topics, from serious to silly, about Thailand, like the pandemic situation or the croissant craze, and dole out tips and advice on how to live your best life in the country.
Best selling Time Out Offers