What's the deal with… Brisuthi
The brand behind the purest oils to purify skin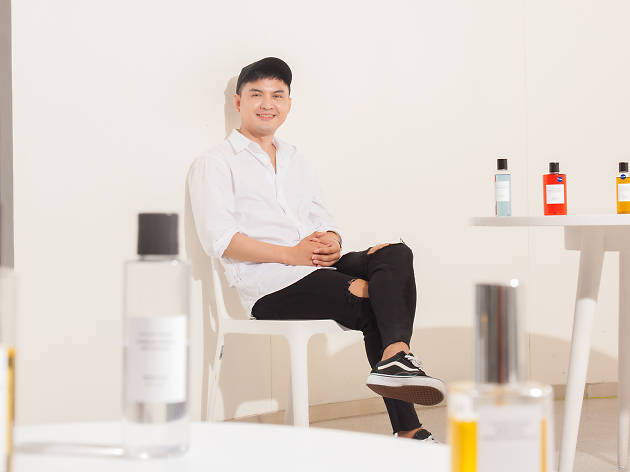 1/2
Sereechai Puttes/Time Out Bangkok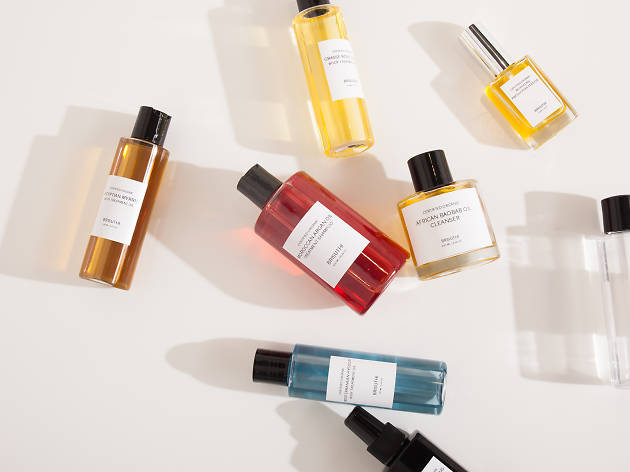 2/2
Sereechai Puttes/Time Out Bangkok
You've probably spotted Brisuthi's luxurious bottles on the shelves of your favorite stores—or on your Instagram feed—and wondered where the brand comes from. Don't let the uber-sophisticated packaging trick you—Brituthi is a Thai brand through and through, founded by skincare-loving entrepreneur Jakapong Tongsagul. "I'm a big fan of skincare products. I've tried and tested hundreds from all over the world, including the extremely expensive ones. I think I've tried all the brands at Paragon's Beauty Hall," the young founder laughingly says. "I tried them to the point where I was no longer challenged, to the point where I wanted to create my own skincare brand, one that was simple but still sophisticated enough to meet the global requirements for skincare products."
Believing that Thai skincare doesn't always need to involve local ingredients, Jakapong spent a few years studying, reading texts, and researching some of the finest ingredients from around the world to create his own organic skincare brand before deciding to focus on oils. "I'd like Thais to open their mind and try oils. There's a misconception that oils create skin problems. But, based on my experience, it's the opposite." Jakapong continues to explain that oil actually benefits skin, and some can actually help cure pimples (due to its linoleic acid content).
He started Brisuthi, which means "pure" in Thai, with three products: a vitamin-rich, African baobab oil-based cleanser that promises to purify your skin in one go (B990/100ml), a spray water made of Moroccan rose that's rich in vitamin C (B590/100ml), and a pure prickly pear seed oil from Morocco that quickly became the brand's bestselling product (B2,290/30ml). The oil is so rare that eight tons of prickly pear seed have to be hand-squeezed to produce one liter, making it one of the most expensive oils in the world. After four months, Jakapong rolled out a few more Brisuthi items, all organic and all with the promise to purify your skin from head to toe.
Shop Brisuthi at Ecotopia, 4th floor, Siam Discovery
More fresh faces
Bangkok has never been short of good tailors—those who turn a regular dude into a dapper gentleman with beautifully designed jackets and sharply cut pants. Emerging men's fashion house, Pila Studio, however, is not quite one of them.
SSAP is a go-to label for fanatics of streetwear. Apart from a wide range of T-shirts and jogging pants, this New York-born, Bangkok-bred label also produces a side collection called Sakol Project, where local indigo-dyed textile from Sakhon Nakhon takes the lead.
One size doesn't fit all is the inevitable truth, which is why custom-made eyewear may be the answer for those who can't seem to find frames that perfectly fit their faces. Let us introduce you to Arty&Fern, probably the only made-to- order eyewear maker in Bangkok.
More to explore