What's the deal with... Pila Studio
This is indeed not your typical tailor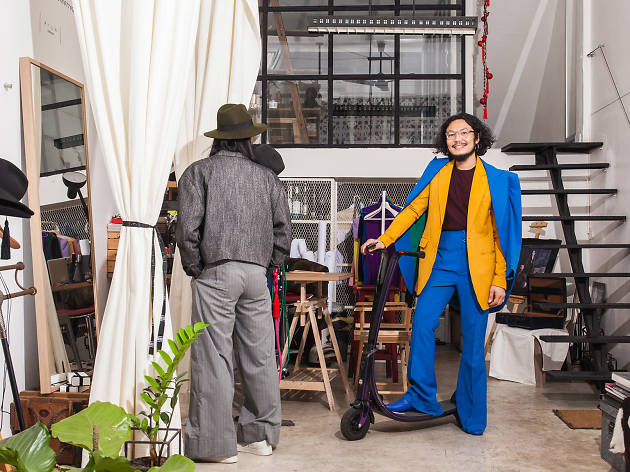 1/2
Sereechai Puttes/Time Out Bangkok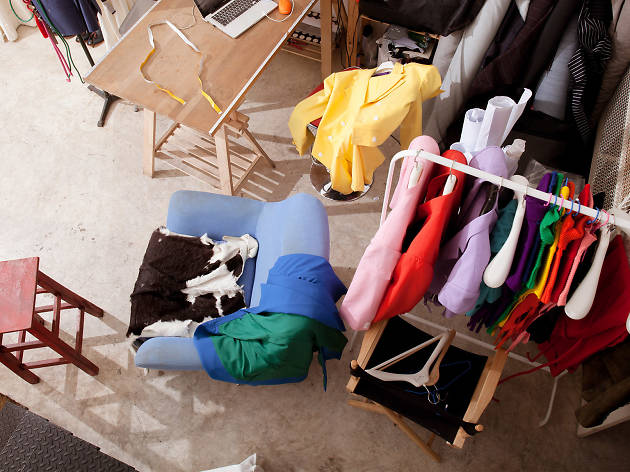 2/2
Sereechai Puttes/Time Out Bangkok
Bangkok has never been short of good tailors—those who turn a regular dude into a dapper gentleman with beautifully designed jackets and sharply cut pants. Emerging men's fashion house, Pila Studio, however, is not quite one of them.
Nipon Pila founded his namesake brand three years ago when he was a publicist (for a financial bank, can you believe it?) and studying fashion design part-time. "I was looking for the next chapter in my life, what I would like to spend the rest of my life doing. And I realized that arts and crafts are what I've always been passionate about," the designer says. "Growing up, I was exposed to the work of tailors and, before I knew it, I became passionate about it. Tailoring has been around for centuries and, I believe, will still be around in the next hundred years. Suits are classic. It's a power piece that transforms a man into a gentleman." But Nipon isn't your typical tailor—his pieces are reminiscent of vintage styles and look to history for inspiration. "I borrow elements and silhouettes from the past, and reappropriate them into the styles of today." Hence, his designs feature loose silhouettes, bold colors, interesting fabrics and small, edgy details. His pieces have caught the eye of many local musicians and entertainment personalities, including the guys from pop bands Jetset'er and Season Five.
Nipon explains that a custom-made suit is nothing like what you get off the rack. "It's a craft," says the designer. First-time clients would have to meet him at one of his studios to discuss preferences and to get a proper fitting. As with any piece of clothing that's customized, Nipon's suits may require a few fittings. "After all, clothes are better when they're made especially for you."
Visit Pila Studio at its atelier in Soi Sukhumvit 95/1 or Naiipa Art Complex.
More fresh faces
SSAP is a go-to label for fanatics of streetwear. Apart from a wide range of T-shirts and jogging pants, this New York-born, Bangkok-bred label also produces a side collection called Sakol Project, where local indigo-dyed textile from Sakhon Nakhon takes the lead.
You've probably spotted Brisuthi's luxurious bottles on the shelves of your favorite stores. Don't let the uber-sophisticated packaging trick you—Brituthi is a Thai brand through and through, founded by skincare-loving entrepreneur Jakapong Tongsagul.
One size doesn't fit all is the inevitable truth, which is why custom-made eyewear may be the answer for those who can't seem to find frames that perfectly fit their faces. Let us introduce you to Arty&Fern, probably the only made-to- order eyewear maker in Bangkok.
More to explore