What's the deal with... SSAP
The brand that reinvents traditional Thai crafts for the streets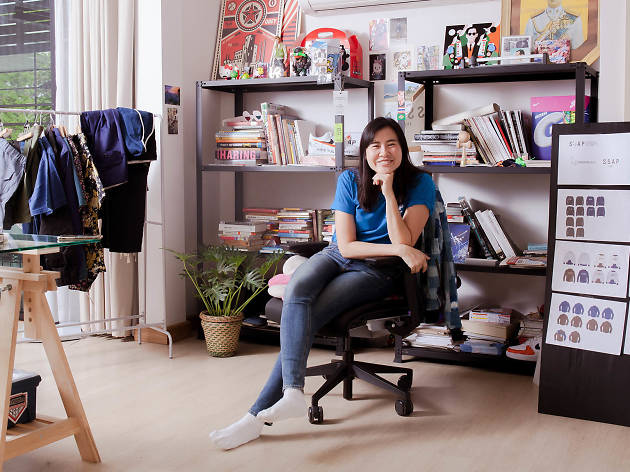 1/2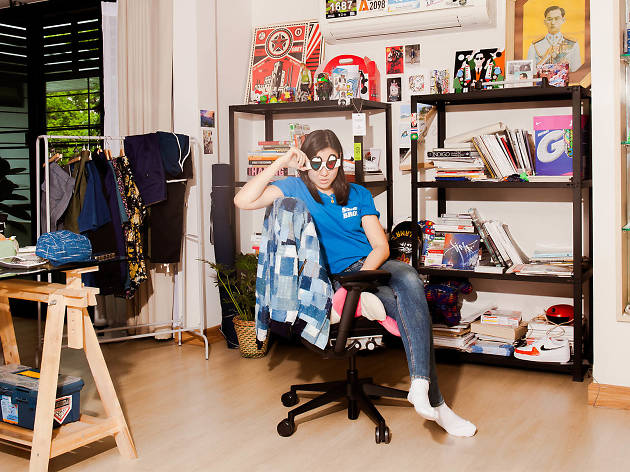 2/2
SSAP is a go-to label for fanatics of streetwear. Apart from a wide range of T-shirts and jogging pants, this New York-born, Bangkok-bred label also produces a side collection called Sakol Project, where local indigo-dyed textile from Sakhon Nakhon takes the lead.
Five years ago, long before indigo-colored Sakon Nakhon textile was cool like it is today, Waralee "Mel" Sangsomsap, who had just started New York-based streetwear label SSAP, met the weavers in Sakon Nakhon, learned their process and fell in love with it. "I met these people in Nam Oon and learned how they made this indigo textile and that it isn't a new thing; these craftsmen have been doing this for centuries. It's their culture. It's part of their life," says Mel. "Before, I never understood why local textiles were so expensive. Seeing the process with my own eyes enlightened me."
She brought the fabric back to New York and incorporated it into cool streetwear designs, which she sold at boutiques like Goose Barnable in Brooklyn and Journal Standard in Tokyo. "The clothes were labeled in Thai. I was quite proud, you know." When she moved back to Bangkok a few years ago, Sakhon Nakhon's signature textile was still part of her collection.
Mel works with the material as is, giving the Sakon Nakhon textile a new kind of cool by reincarnating it as hoodies, jackets, caps and many other things the Parsons graduate could think of. Rest assured, you'll never look at indigo textile the same way again.
Shop SSAP products at Gin & Milk, Siam Center and Cazh, Siam Discovery
More fresh faces
Bangkok has never been short of good tailors—those who turn a regular dude into a dapper gentleman with beautifully designed jackets and sharply cut pants. Emerging men's fashion house, Pila Studio, however, is not quite one of them.