Cool things to do in Chula-Samyan
Chula-Samyan has been given a makeover and is now one of the world's 40 coolest neighborhoods in 2020.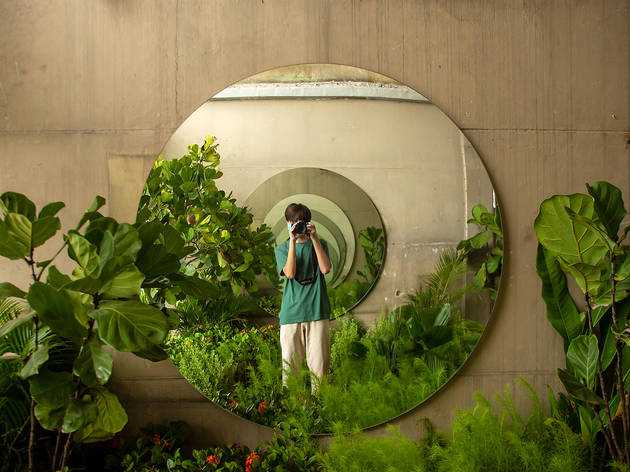 Love it or hate it, Chula-Samyan has been given a makeover. The neighborhood where Chulalongkorn University lies used to be a decaying, long-forgotten area that was home to ancient grocers, old street food stalls, and ramshackle auto parts stores. But because of the university's efforts, walkways and spaces have been decluttered, empty shophouses have been refashioned into vibrant galleries and eateries, and a massive public park designed by award-winning architects has been installed. Old street food joints were reassembled and now line Ban Tad Thong, making the road a new cheap eats destination.
The area also has a new mall. It may not sound exciting to many Bangkokians, but Samyan Mitrtown does come with a 24-hour bookstore, a movie cinema dedicated to indie films, and a rooftop garden that's open to the public. Plus, it's attached to Triple Y, a trendy new hotel that's big on promoting local art and design. Cool design studios—one of them Slowmotion—have moved in. And with all this cool stuff going on—you guessed it—developers have started planting new residential projects in and around the area.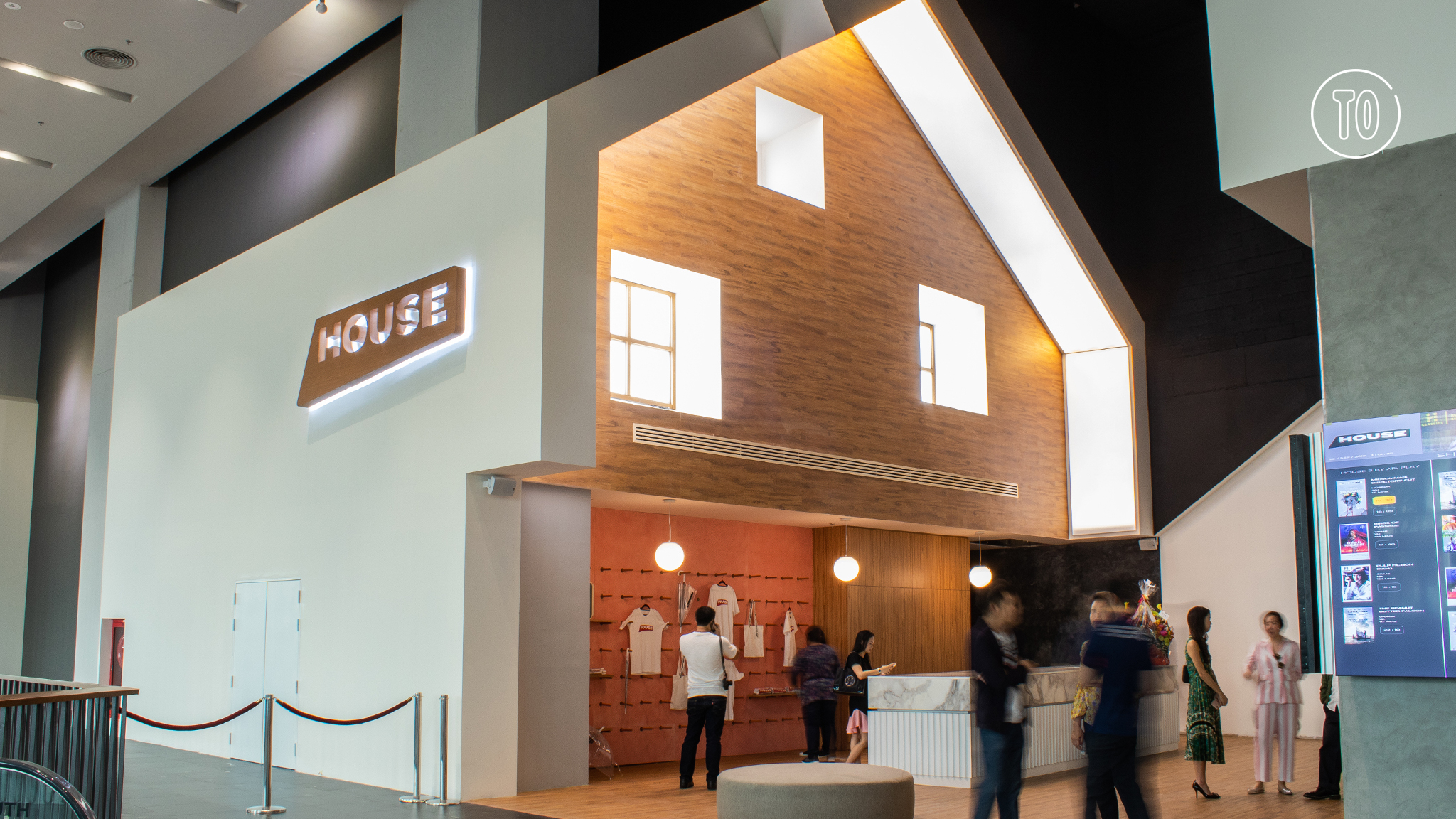 The hood is slowly becoming a melting pot. You still have Chinese oldtimers and college students prowling its streets for all things cheap, but now they are joined by art admirers coming to check out new exhibits at The Shophouse 1527, movie lovers hoping to catch indie flicks at House Rama at Samyan, fitness buffs going for a run at Chulalongkorn University Centennial Park, and foodies flocking in during the night for cheap and tasty bites. Samyan is enjoying a resurgence that it hasn't seen in years, maybe even decades. And its main come-on: it's a lot more affordable than Ari and Thonglor.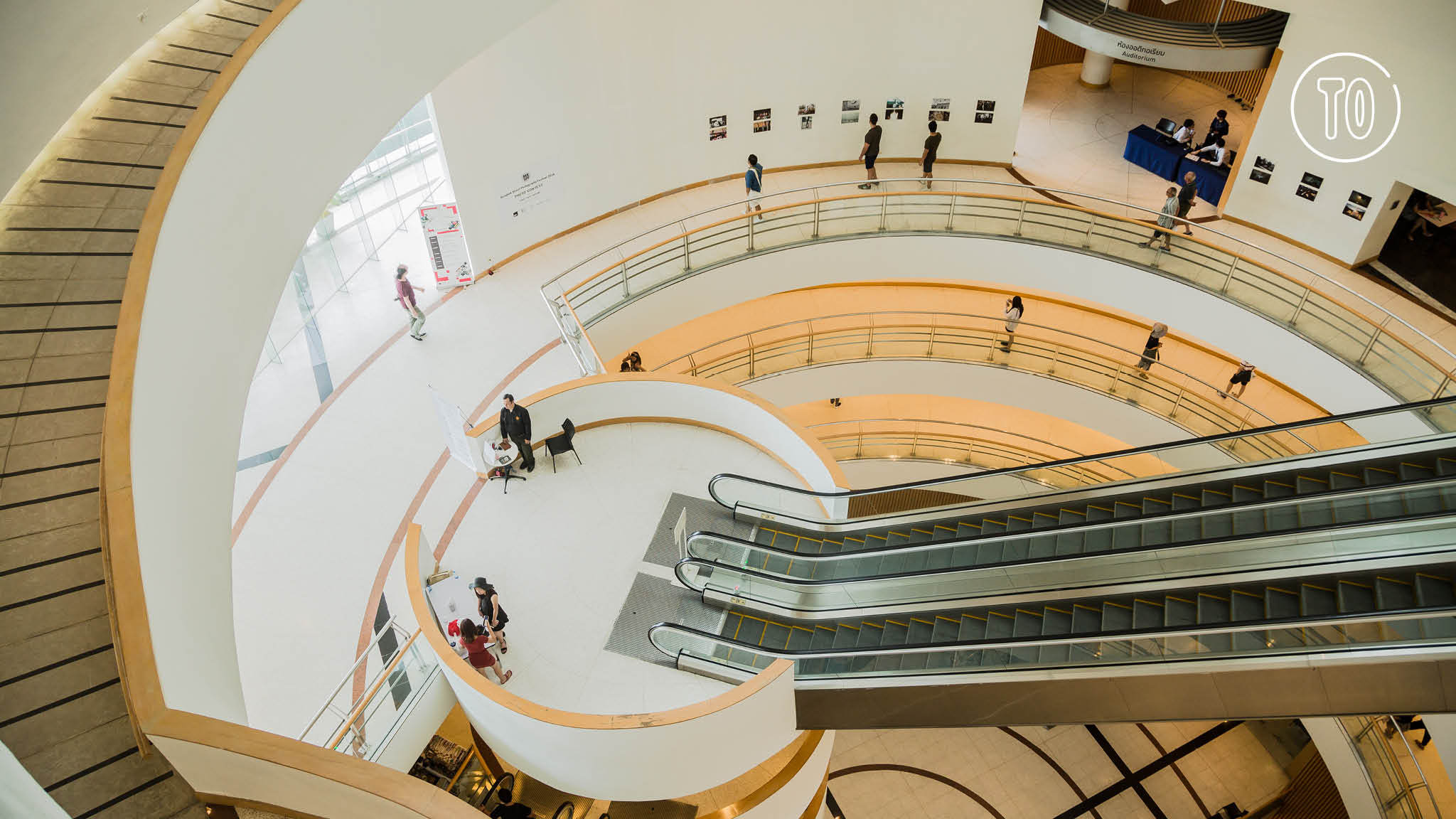 Just like the rest of the city, Covid-19 has hit this neighborhood-on-the-rise quite hard. In response, the community has bonded over art. Pathumwan's art venues—from Bangkok Art and Culture Center (BACC) and Jim Thomson Arts Center on Rama 1 to JWD Gallery and Faamai Digital Arts Hub in Samyan—have united for Pathumwan Art Routes (PARs), a program that aims to promote the area as the city's new art district through exhibitions and activities that will last until year's end.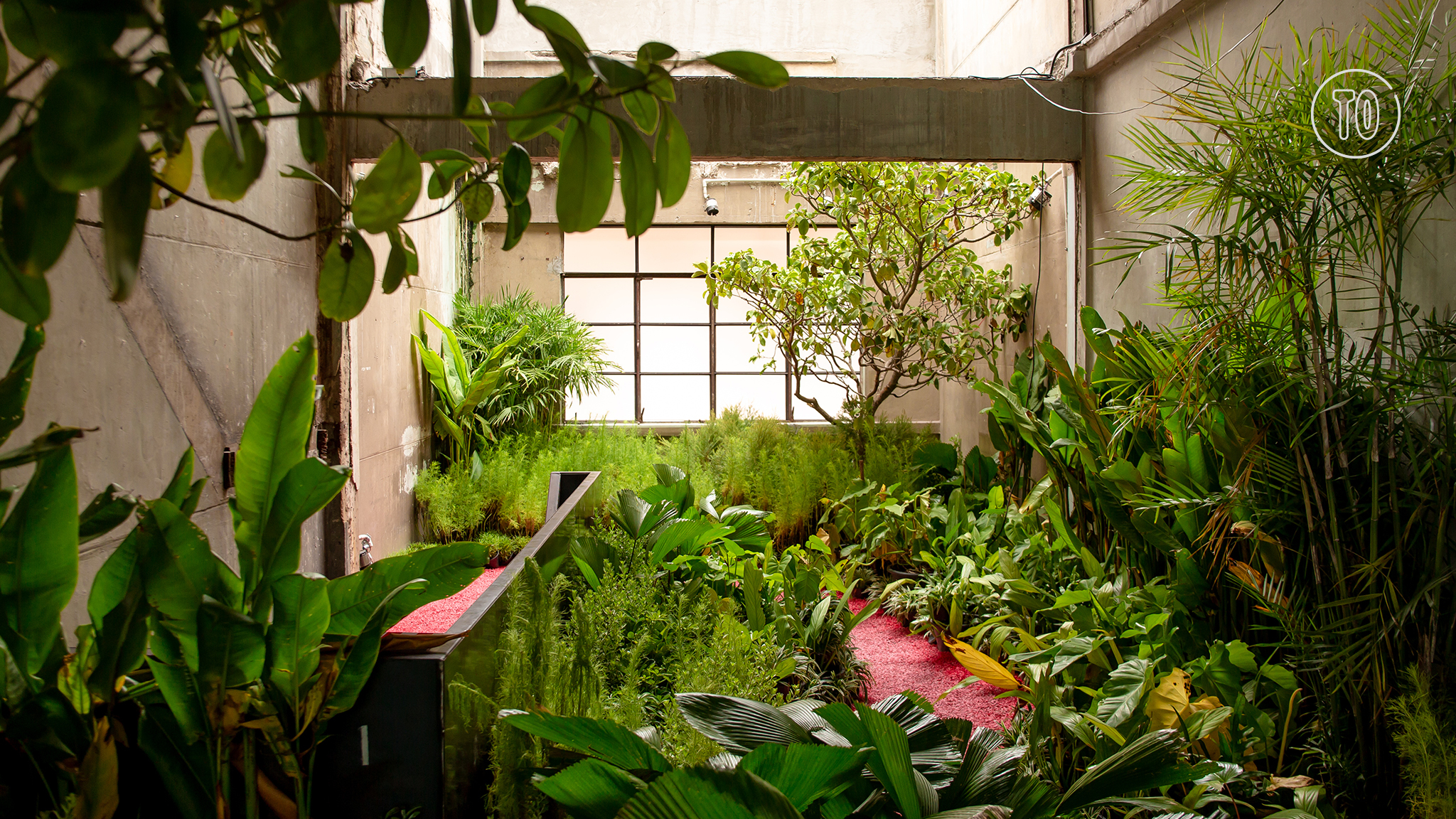 And while you're doing a bit of art appreciation, we suggest popping into Samyan's cool new haunts like underground speakeasy Philtration and candy-colored rooftop space Paradise Lost.
Eat
One spoonful of the porridge at Jok Sam Yan is enough to understand why it's been around for more than six decades, while the flavorsome duck at Jeh Keang will keep you asking for more. Tuay Tung may look like your typical hipster cafe at first glance, but their homemade soymilk ice cream and Chinese buns affirm that it's keeping with the authentic Samyan spirit.
Drink
Since peddling and serving alcohol near schools and universities is banned in Thailand, thirsty tipplers may need to wander further away from Chulalongkorn to access the closest watering holes. The newest options in Samyan include the new Instagram-worthy rooftop bar Paradise Lost, and Philtration, a speakeasy that's set within the home of one of Thailand's premier herbal pharmacists.
Do
The BACC is always an option, but you can also check out new galleries JWD and The Shophouse 1527, which fill up their bare walls with cool artwork by local emerging talents.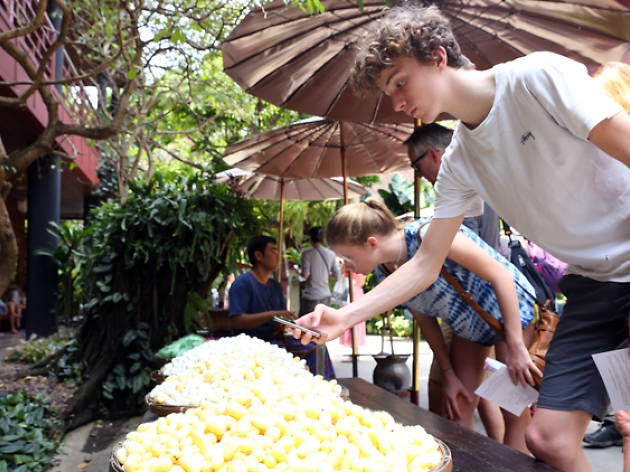 Things to do in Soi Kasemsan 1, 2 and 3
Usually overshadowed by the vibrancy of teen central, Siam Square, Soi Kasemsan, located behind Bangkok Art and Culture Center, is actually a neighborhood that offers an alternative side to the city's cultural scene. Charming sights and untold stories lie hidden in the sois, awaiting your discovery.