Other places opening until late night in Bangkok
Besides restaurants, cafes and bars, there are plenty more places in Bangkok opening until late night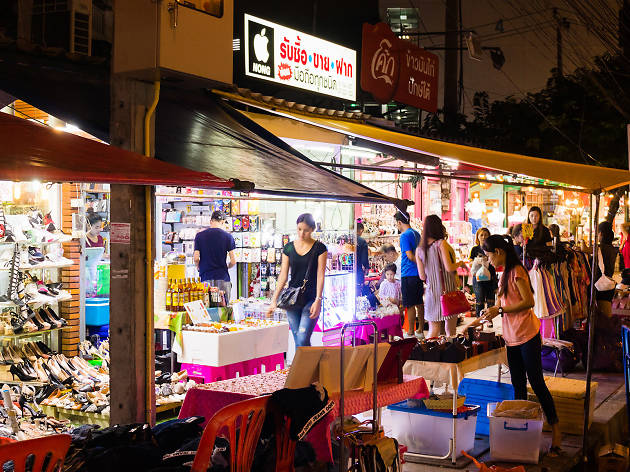 Sacred places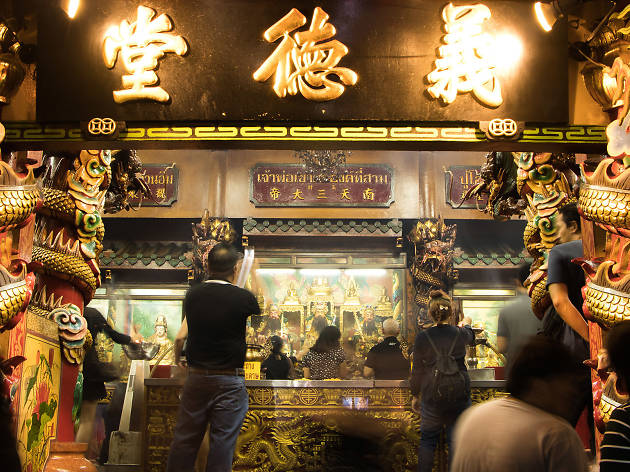 Attractions, Religious buildings and sites
No, we didn't mean the actual Buddhist temple but the revered Chinese shrine set right at the Samyan intersection. The spiritual space is enshrined with a number of Chinese gods believed to grant devotees luck and prosperity. The shrine is also part of the Ruamkatanyu Foundation, which deals with unattended and underprivileged deaths, so you're more than welcome to donate money to support their charitable initiatives.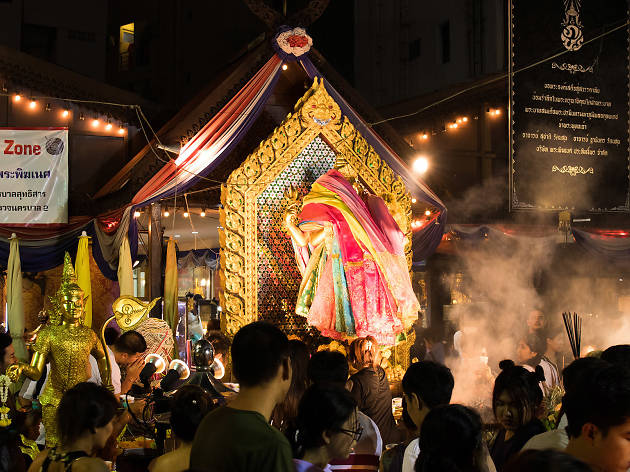 Attractions, Religious buildings and sites
Located at a corner of the Huai Khwang intersection is one of Thailand's most respected shrine to Ganesha. One of the most worshipped Hindu gods, Ganesha or the Elephant God is believed to be the god of accomplishment, wisdom and wealth, and the destroyer of obstacles. You can come every day but Tuesdays and Thursdays are believed to be the best days for worshipping the God. Also, the Huai Khwang Night Market is down the street.
Markets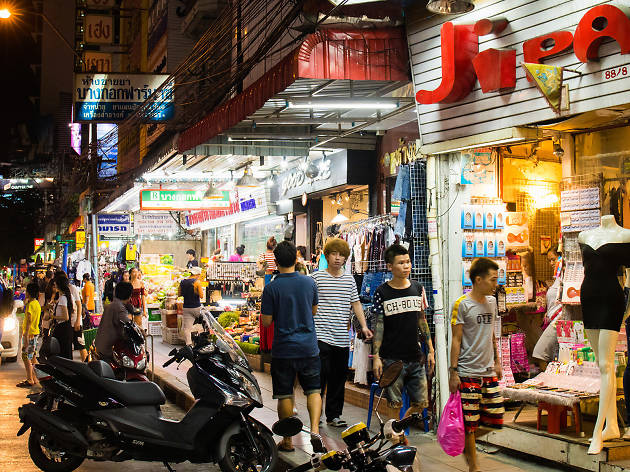 Things to do, Markets and fairs
This market is heaven for night owls as there is everything for everyone. If you want to eat, there are plenty of restaurants, mostly serving spicy Isaan food in an air-conditioned space. If you want to shop for clothes, the market has every thing from frocks to shirts to underwear. Do you want to get your hair or nails done at three in the morning? Of course, you have it covered.
Things to do, Markets and fairs
If you are sick and tired of battling the heat and the crowd during the day at the ChatuchakWeekend Market, come to JJ on Friday night between 17:00-04:00 instead and discover a number of fashion shops and street vendors that are open until late at night. Shopaholics can come and spend money without breaking the bank as items are usually cheaper than when they sell during the day.
Things to do, Markets and fairs
The government has tidied up the streets, encouraging many flower vendors along the street back into the market building. The space is now brighter, cleaner and more fun, especially late at night when flowers from every corner of Thailand and the world arrive. Trust us, you don'tneed to be a flower lover to admire the venue's vibrancy.
Groceries
Perhaps the longest-standing, open-around-the-clock supermarket brand in Thailand, Foodland Each branch features a vast retail space offering everything from fruits and vegetables to imported detergent to wine glasses.
A subsidiary of a giant retail brand from Japan, there are MaxValus at almost every corner of the city. Each branch is open 24 hours and offers everything from fresh produce to household appliances. Trivia alert: it always has the best deals when it comes to grapes, compared to other supermarket brands.
More to explore