The best of Tokyo (in 72 hours)
How can you make the most of 72 hours in Tokyo? Start with the winners of Time Out Tokyo's annual Love Tokyo Awards.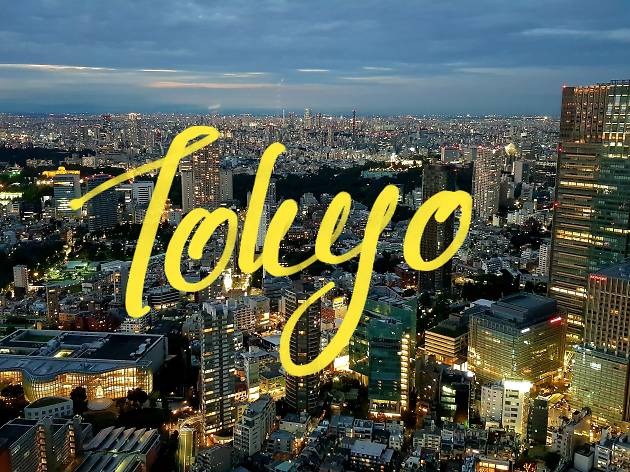 For the second year, Time Out Bangkok's editor (okay, that's me) was invited to be one of the judges of Time Out Tokyo's Love Tokyo Awards, which celebrates the best that the vibrant Japanese capital can offer. I joined editors from London, New York, Barcelona, Australia (Melbourne and Sydney), and China (Beijing and Shanghai). Like the year before, it was more or less like a treasure hunt—we were individually tasked to visit and experience (that means eating, drinking, shopping and, well, beyond) the shortlisted nominees for this year, all in three days. Time Out Tokyo staffers accompanied us to some venues to help communicate with the locals and to act as translators, but, for the most part, I got to visit and discover some places on my own, which was not a problem as—like many Thais—Tokyo is my holiday playground and very familiar to me.
The complete list of winners and nominees is available on the Love Tokyo Awards website, but I'll go ahead and share my best finds, greatest discoveries and most exciting experiences. Hopefully, it can come in handy especially for those who are visiting Tokyo this coming holiday season.
Fans of real coffee should just pass on over-the-top hipster spots like Café Kitsune and Blue Bottle, and head over to Koffee Mameya, the reincarnation of Tokyo's famous coffee bean store, Omotesando Koffee. Featuring a small counter bar and not a single chair, a wall crammed with bags of coffee beans, and a tiny retail space, Koffee Mameya is packed with coffee masters whose passions for the roasted bean shine from their eyes. This isn't a place for idly sitting back and leisurely sipping your cappuccino. It's more a place you visit to engage in deep conversations with coffee connoisseurs, sample a few brews and buy beans to take home. Koffee Mameya doesn't roast their own beans, but they do source the best from many places in Japan and around the world, and at least one should be a good fit for you.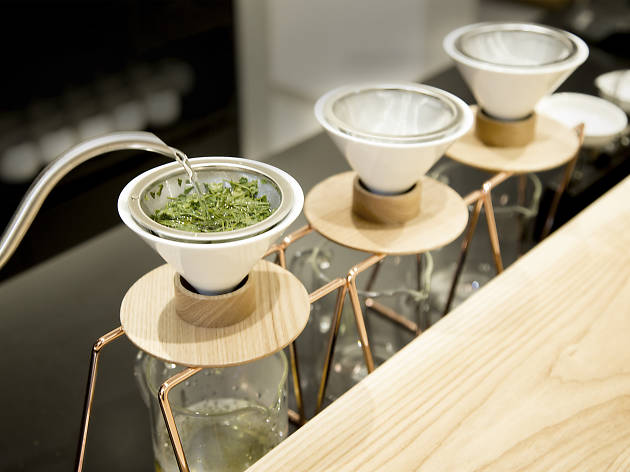 Tea fans, Tokyo Saryo is your new deal in Tokyo. Located in Sangenjaya, an area west of Shibuya, this minimalist café curates tea leaves from all over Japan to serve pour-over style—just like coffee. You get to choose two different kinds of tea, both of which are prepared in front of you. Japanese confectioneries are served on the side. Visiting this cafe also offers an opportunity to explore the affluent Sengenjaya neighborhood, which reminds us of Arisamphan before it was invaded by hipster cafés.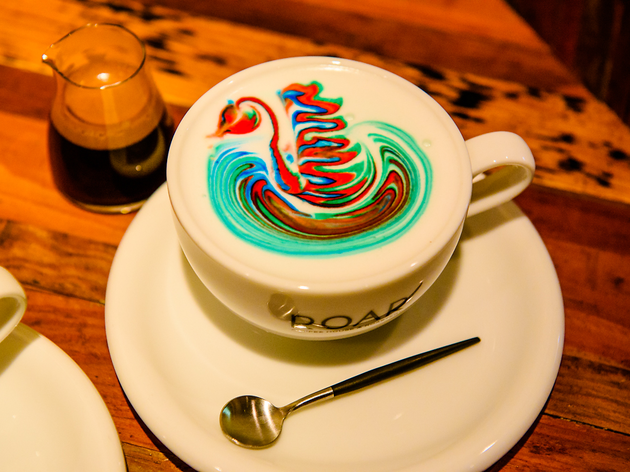 There's a cafe where you can order cups decorated with rainbow-colored latte art
There's nothing special about Roar, a tiny coffee den in Hatchobori, except for the fact that it serves pretty good brews topped with rainbow-colored latte art. I've tried many cafes that whip up fancy-looking cups, but they usually forget what good coffee really entails: taste. That's not the case with Roar, as every cup we ordered gave off a wonderful aroma and tasted as good as it looked. Instagram addicts who were obsessed with the cafe that sits between the Chuo Line train tracks called N3331 (which has closed down), can visit Roar instead—try to get to it before your peers do.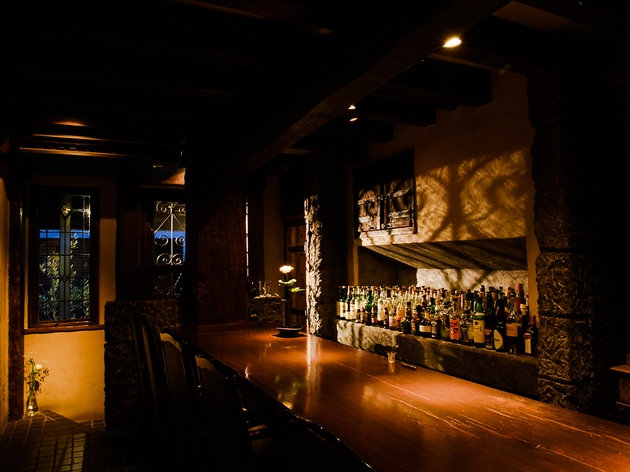 Discreet bars are promising
Or at least in the case of Love Tokyo Awards 2017 winner Bar la Hulotte. Finding this drinking den takes some effort—first, it's a long walk from the nearest train station and, second, it's hidden behind a discreet, barely noticeable door. But I all I can say is, it's worth the trip. This may just be my favorite bar in Tokyo. (I'm still deciding which one I like better: this or Bar Martha.)
In contrast to its simple-looking facade, Bar la Hulotte's unique interiors has the look of a watering hole in 19th-century Europe: carved stone, long wooden bar and dim lighting. Customers aren't given a menu but are offered a made-to-measure service instead. The bartender asked me what kind of drink I wanted. I asked for an Old Fashioned and it turned out to be the best Old Fashioned I've ever had.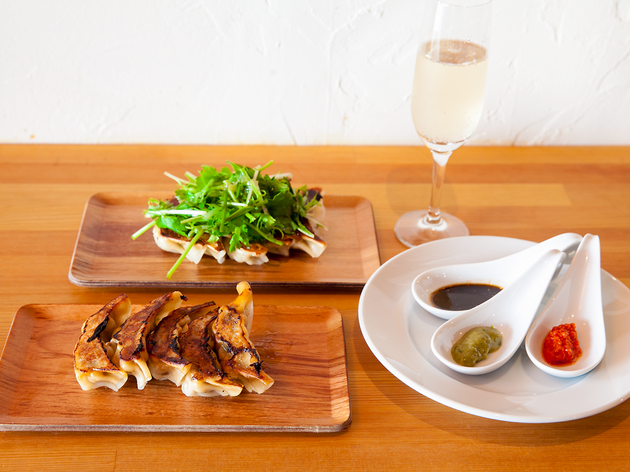 The pakchee craze is real, and it isn't going anywhere soon
The Thais may have come up with the word "pakchee" for coriander, but it's the Japanese that should be credited for making it famous, at least within Japan's periphery. It looks sketchy at first glance, but the pakchee gyoza at Gyoza Bar Comme a Paris is definitely a must-try. These pan-fried, pork-stuffed pot stickers go surprisingly well with coriander leaves, not to mention a selection of amazing dipping sauces. If you can't get enough of pakchee (and in the unlikely event Thailand has a shortage), you can take home a souvenir in the form of pakchee-infused soy sauce.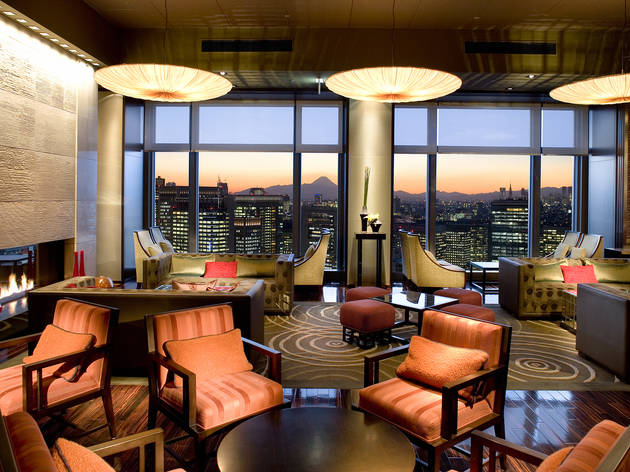 Don't let a fancy name intimidate you
The name Mandarin Oriental connotes luxury and extravagance, and many of us may not feel comfortable flocking to one of its hotels. The Mandarin Oriental Tokyo, however, boasts a cozy ambiance that welcomes casual dressing. Check out its rooftop Oriental Lounge to indulge in views of downtown Tokyo along with a selection of refreshing drinks.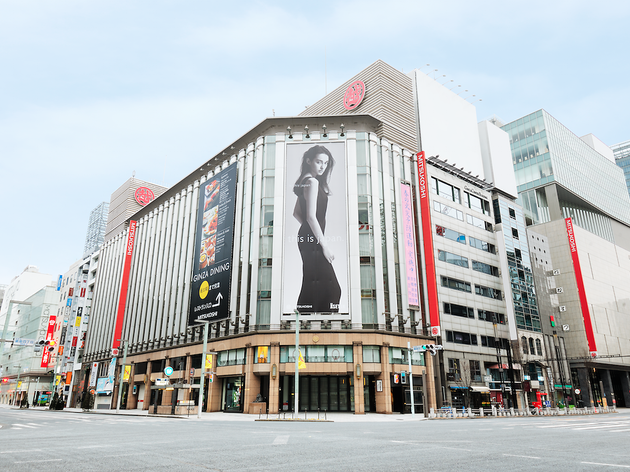 The malls at Ginza are some of the world's best
Nihonbashi Mitsukoshi may be the oldest branch of Japan's longest-running department store chain Mitsukoshi (equivalent to Thailand's Central Group), but it's Ginza Mitsukoshi that would probably appeal most to shopaholic Thais. Packed with luxury brands from around the world, Ginza Mitsukoshi has an impressive food zone (a true gourmand haven) and a lesser-known rooftop space where you can enjoy a break after an entire day of browsing the shops. Don't forget to check out Ginza Six, the newly-opened mall that boasts stunning architecture, cool stores (including a massive bookstore) and art installations (Yayoi Kusuma pumpkins, to name a few). Oh, don't forget to check out one of our favorite tea rooms in Tokyo and the winner of Love Tokyo Awards 2016, Higashiya Ginza.
In partnership with Time Out Tokyo
More to explore