Best bars in Barcelona: top 100 spots to drink and eat
Check out our list of the best bars in Barcelona for beer, wine, and cocktails, coffee and tea, and even pintxos and tapas.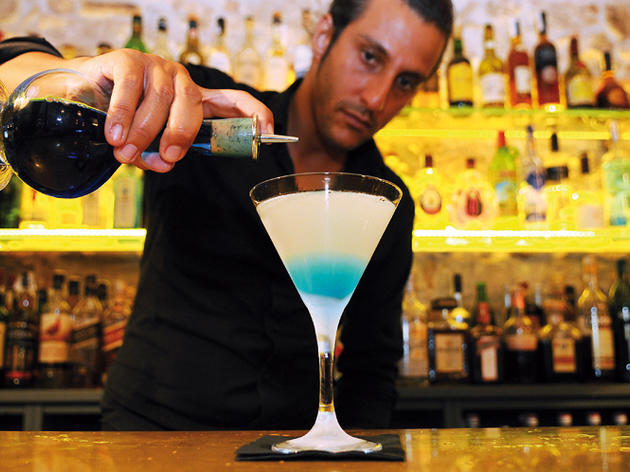 If there's one thing Barcelona has a surplus of, it's bars. Every neighbourhood in the city boasts such an immense offering that deciding where to meet for a quick bite or a drink can be a daunting task. Whether you're in search of a tapas bar or on a quest for the best patatas bravas, if your tipple is wine, beer or vermouth, find what you're hunting for in our selection of the 100 best bars in Barcelona. And for the teetotals, we've also rounded up the best coffee houses and tea rooms. To the bar!
The search is on: who has the best beer on tap and the biggest selection?
Read more
Bars boasting handcrafted beer are increasingly popular, and with good reason. Here's where to find what your taste buds crave
Read more
Where to get the best of probably the most popular tapa ever
Read more
Vermouth hour has garnered a new generation of devotees and plenty of proprietors only too happy to accommodate
Read more
Barcelona has its share of long bars full of these Basque tapas on bread
Read more
Sample some of the finest bespoke cocktails in Barcelona, and meet the city's most daring mixologists
Read more
Searching for that warm pick-me-up only a perfectly brewed cup of coffee can give? Get your fix with this guide to the city's best cafés.
Read more