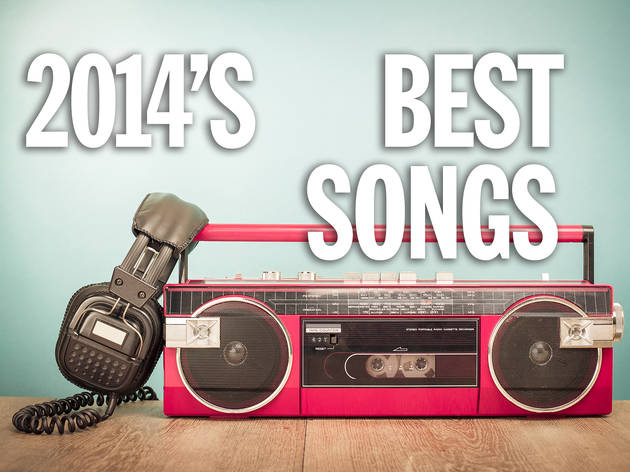 The 20 best songs of 2014
The Time Out North America music staff united and voted on the best songs of 2014, from Sia to Tay Tay. Here are the results.
The end of the year always seems like a blur, with holidays and work mounting for one final push before the calendar turns over. But when better to reflect on the year in music than when you're elbow deep in Christmas cookies or looking for motivation to finish that last project?

It's our prediction that these tunes, by both up-and-comers and vets, are the ones that won't be easily forgotten once the ball drops on 2014. These tunes are the ones that made a difference to us, with an earworm-y melody or well-placed lyric or for some reason we can't really explain (but try to anyway). We hope you like them too.

What did you think were the best songs of 2014? Tell us in the comments below.
Best songs of 2014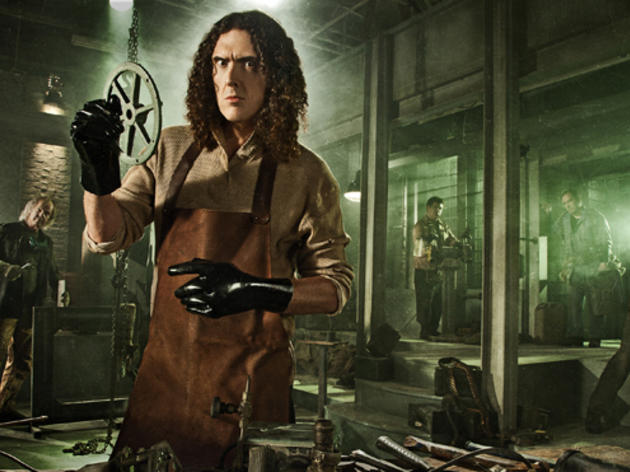 20. "Word Crimes" by Weird Al Yankovic
Let's forget the skeevy sexism of Robin Thicke's "Blurred Lines" for a second and the fact that Thicke more or less admitted that he and Pharrell Williams stole the song from Marvin Gaye. Controversy aside, it was a deeply silly, grating single, and we're overjoyed that in 2014 we not only saw its ubiquity fade but were treated to this spot-on Weird Al parody. The resurgent pop satirist retains every bit of the original's ass-moving flair, while at the same time perfectly summing up the face palm feeling that any grammar geek navigating the verbally challenged modern world knows all too well.—Hank Shteamer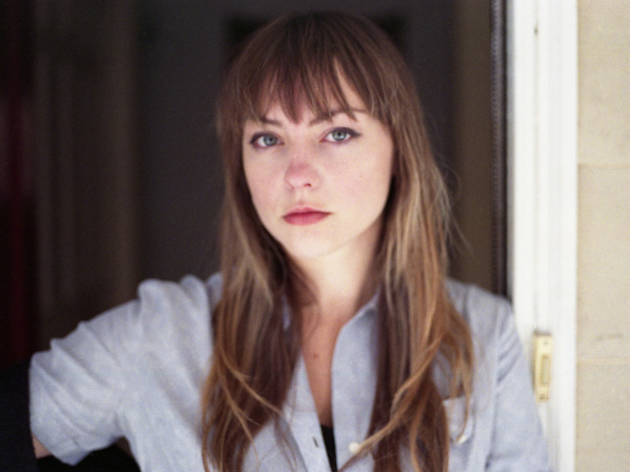 Photograph: Zia Anger
19. "Hi-Five" by Angel Olsen
Loneliness and desperation have rarely sounded as sexy as they do in Angel Olsen's ode to introverts in search of one another, from her excellent Burn Your Fire for No Witness. Olsen's sentiment is as bare as the ragged guitar and steady beat that back the track, leaving ample space for her plaintive voice to provide a cavernous counterpoint to the song's simple structure. "Are you lonely too?" Olsen timidly asks before enthusiastically delivering a sonic "high five," suggesting that feeling alone doesn't mean you have to be alone.—Zach Long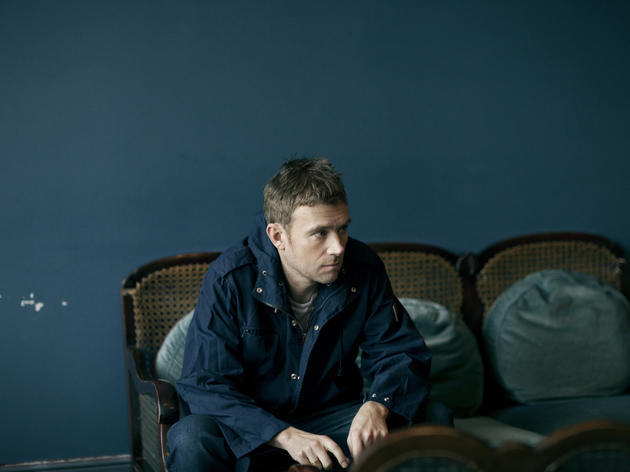 Photograph: Linda Brownlee
18. "The Selfish Giant" by Damon Albarn
Nostalgia is not just the warm and fuzzies. Looking back can bring on an ache, especially when you're over the hill. Everyday Robots, the first official Damon Albarn solo album (in semantics only), struck the perfect balance between love and dread, old and new, and oozed a nostalgia befitting a man in his forties. The melancholy romance sounds as if it was constructed in miniature on a baby grand and an iPad, and no tune was as touching-slash-unsettling as "The Selfish Giant." The subtle touches of piano and woodwind waft in from a Cuban cantina and Azerbaijani bazaar. Everyone focuses on the big chorus line, "It's hard to be a lover when the TV's on," rightfully, as it is brilliant. But perhaps not as thematically important as the prior: "I had a dream you were leaving."—Brent DiCrescenzo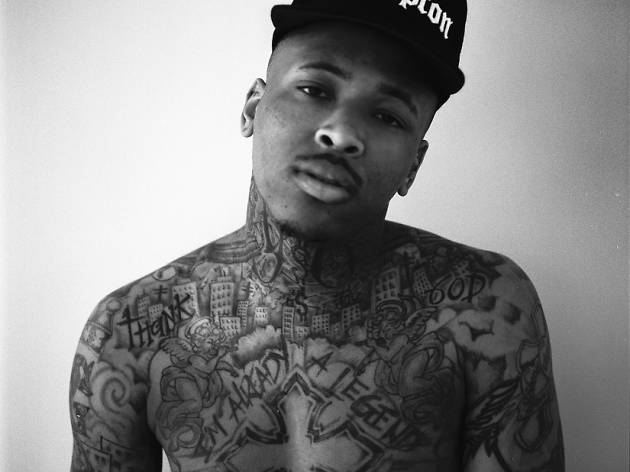 17. "Really Be (Smokin N Drinkin)" by YG feat. Kendrick Lamar
Every rapper with commercial aspirations has the obligatory weed jam. Few, however, analyze their motivations for substance abuse quite like YG. Over a deep G-funk groove, YG cruises around the streets of L.A., only he's replaced the bucket seats in his Caddy with a psychiatrist's couch. Kendrick drops in, dazzles and casually makes Eminem irrelevant. "I be going through some things," the refrain goes. Didn't we all this year? Great hip-hop pushes the border of TMI, and there was no opener more TMI than this: "I woke up the morning, I had a boner."—Brent DiCrescenzo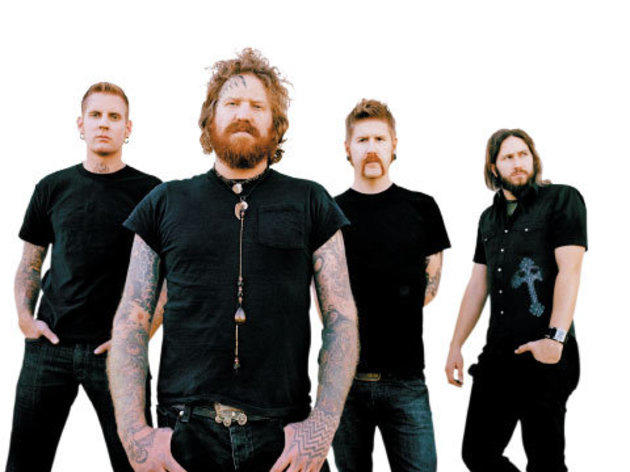 16. "The Motherload" by Mastodon
It's really too bad that Mastodon had to go and serve up a generous portion of twerkbait with its video for this Once More 'Round the Sun standout. All the Internet squabbling over the clip distracted from the fact that "The Motherload" is the single catchiest song these Atlanta mainstream-metal heavyweights have ever written—a slam-dunk marriage of proggy shred and soaring melody. As is often the case in Mastodon songs, drummer Brann Dailor's fills threaten to steal the show, but it's his yearning lead vocal that propels the track to greatness.—Hank Shteamer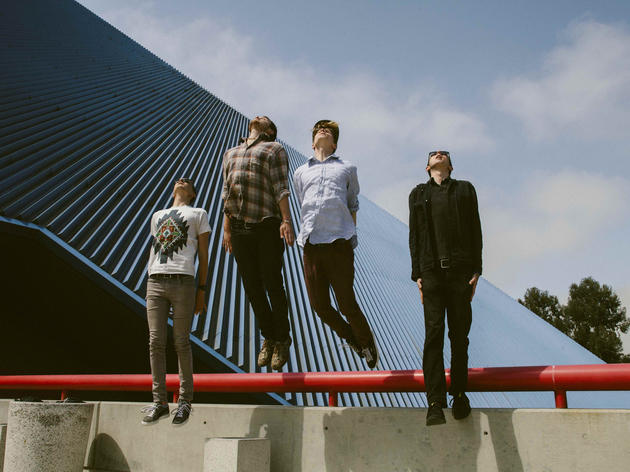 Photograph: Jory Cordy
15. "Left Hand Free" by alt-J
This may be the least alt-J–sounding song the band has recorded to date, trading synths for twang and a shouty chorus, but that doesn't change the fact that it's the best on 2014's This Is All Yours. Written on the fly at the behest of its U.S. label (who wanted an easy hit single) and performed "as cliched as possible," according to band member Thom Green, the band may not consider "Left Hand Free" one of its finest works. But the song is carefree, catchy and, okay, a bit conventional, which, as it turns out, may not be such a bad thing.—Kate Wertheimer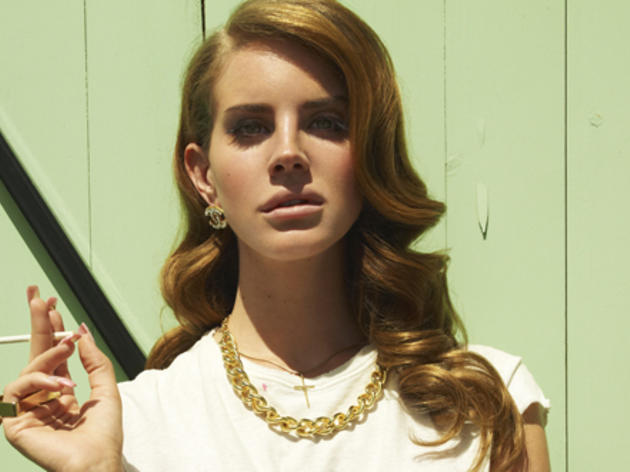 14. "Brooklyn Baby" by Lana Del Rey
Los Angeles singer Lana Del Rey made a cross-country incursion with her floaty, ode to Kings County cool. As usual, you never quite know how serious she is with her arch references to jazz records, weed and Lou Reed (who, according to the singer, was supposed to guest on the track until his death last year). That Long Island–inflected "tawking" hints at a knowing hand guiding the process, but she has little interest in answering for any of it. For example, she sings in the bridge: "If you don't get it, then forget it / So I don't have to fucking explain it."—Andrew Frisicano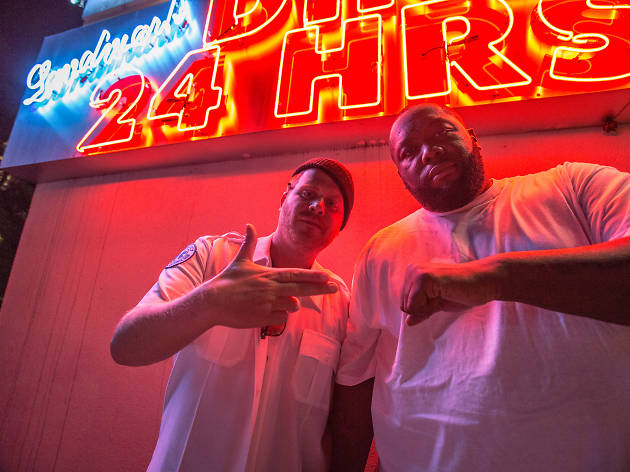 Photograph: Vic Michael
13. "Close Your Eyes (And Count to Fuck)" by Run the Jewels feat. Zack de la Rocha
Atlanta MC Killer Mike and Brooklyn alt-rap mastermind El-P, two veterans with impressive résumés, delivered a poignant political statement in Run the Jewels 2. They also delivered one of the party records of the year, pairing righteous indictments alongside a contagious goofball sensibility. On "Close Your Eyes (And Count to Fuck)," the pair names politicians, prison guards and clergy members among the guilty—oh, yes, fake activists, too. "Fashion slave, you protesting to get in a fuckin look book," Killer Mike opens. For the last verse, they pass the baton to Rage Against the Machine's Zack de la Rocha, who jumps in at a full sprint.—Andrew Frisicano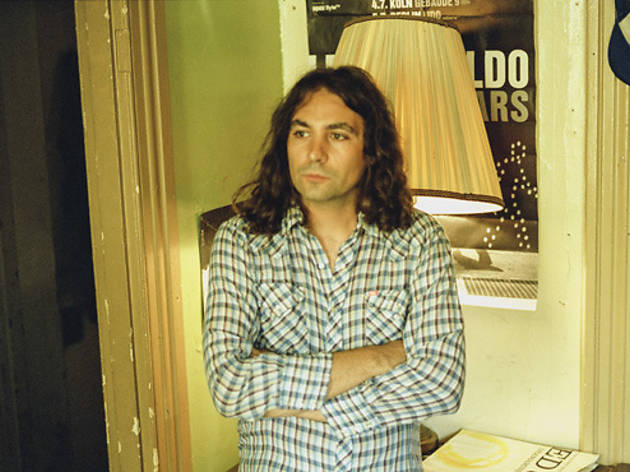 Photograph: Dusdin Condren
12. "Red Eyes" by the War on Drugs
Roots-rock nostalgia is nothing new, but what makes Lost in the Dream, Adam Granduciel's latest record under the War on Drugs moniker, special is the way it zeroes in on the glossy, '80s-ized version of Americana—more Full Moon Fever than Highway 61 Revisited. No track on the album captures that bittersweet, panoramic vibe better than "Red Eyes." The song's shameless appropriation of neoclassic rock moves, from the "Dancing in the Dark"–esque synth lead to the Petty-ish whoop at the 1:48 mark, epitomizes what led Sun Kil Moon's Mark Kozelek to lash out at the War on Drugs in a highly public feud earlier this year: "I hate that beer-commercial lead-guitar shit." We, on the other hand, eat such pastiche right up when it sounds as timeless as "Red Eyes."—Hank Shteamer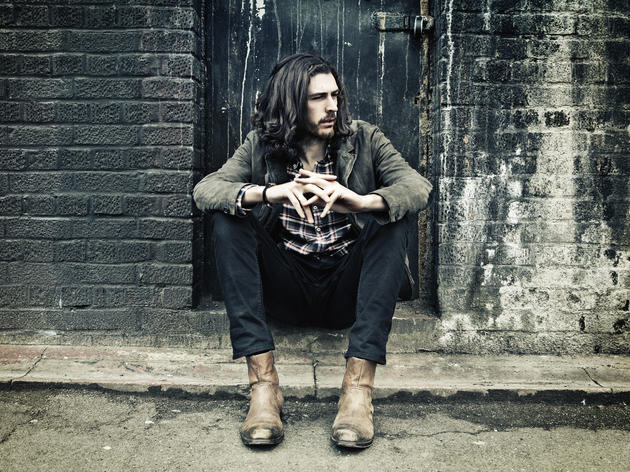 Photograph: Alex Lake
11. "Take Me to Church" by Hozier
Some music videos are afterthoughts—nice accompaniments to the music, to be seen or not seen. Not so with Hozier's "Take Me to Church," whose visuals captured such a strong sentiment in the zeitgeist that it threatened to eclipse the song entirely. But to give too much credit to Hozier's viral hype would be to undercut his beautiful, deeply rooted voice, piano drenched in reverb (the song sounds like it was recorded in, well, a church) and lyrics evoking imagery just as compelling as what we see in the video, if not more so.—Kate Wertheimer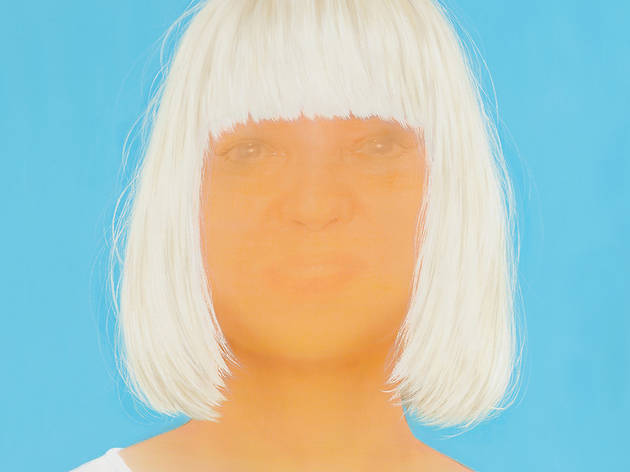 Sia's 1000 Forms of Fear isn't a happy record by any means—the downbeat "Big Girls Cry," the raw "Eye of the Needle." With "Hostage," though, the Australian singer summons an upbeat, soulful shuffle to deflect the heartbreaking lyrics ("This prison is rough but I can't get enough"). The bouncy bassline and crunchy guitar strums by the Strokes' Nick Valensi, a cowriter, provide ample cover for Sia's self-destructive love affair. We won't tell if you dance around a bit.—Andrew Frisicano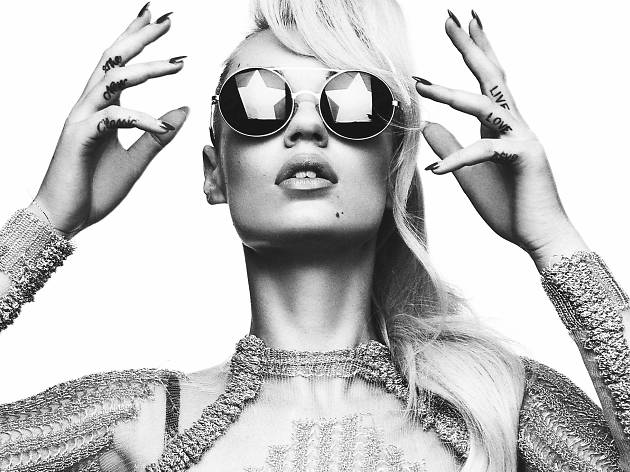 Photograph: courtesy of artist
9. "Fancy" by Iggy Azalea feat. Charli XCX
Aside from wearing spandex hot-pants that look like Miami Vice threw up and aping the flow of T.I., Iggy Azalea frankly brings little to her ubiquitous song of summer. As she sings the chorus with such a posh sneer, Charli XCX steals the tune. Not to mention the hook of that lowriding twang in the DJ Mustard beat…Wait, DJ Mustard didn't produce this? No wonder he's pissed.—Brent DiCrescenzo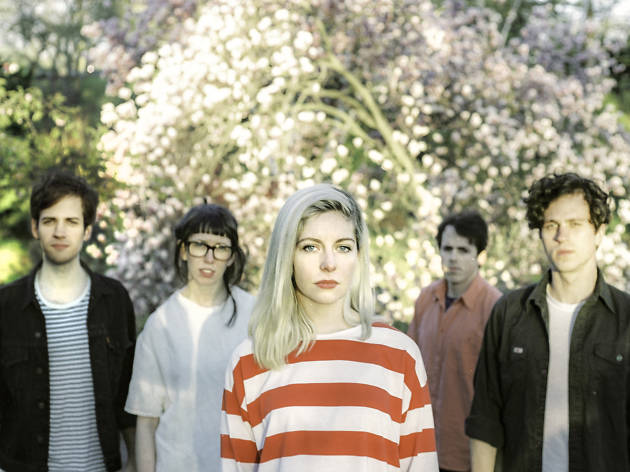 Photograph: Gavin Keen
8. "Archie, Marry Me" by Alvvays
"You've expressed explicitly your contempt for matrimony…" sighs Alvvays singer Molly Rankin, cooing this tale of modern courtship with irresistibly sweet sincerity. The jist? He's too cool to wed; she's too smitten to hide her feelings. There's so much to love on this summer indie hit from the Toronto band, from its jangly, super-8–style sound to Rankin's lovely voice. What a winner.—Sophie Harris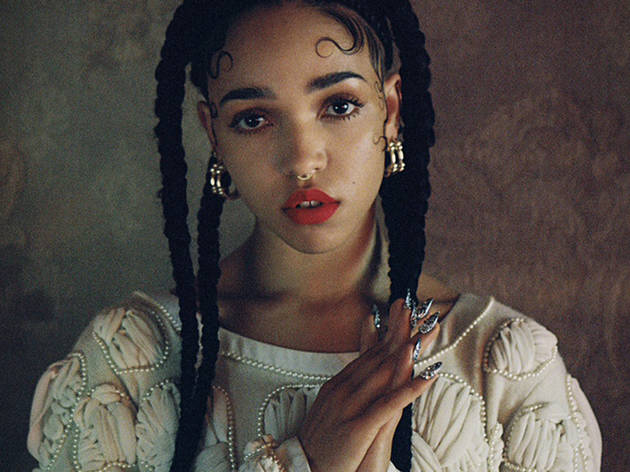 Photograph: Jamie James Medina
7. "Two Weeks" by FKA twigs
Of all the songs on FKA twigs' gorgeous debut, LP1, "Two Weeks" catches the fast-rising Brit at her most febrile and fascinating. The bassline shudders, the singer's voice settles like a frost, the beats build from moody to gargantuan, and the song makes good on its promise to make you higher than a motherfucker. Then there's that video…—Sophie Harris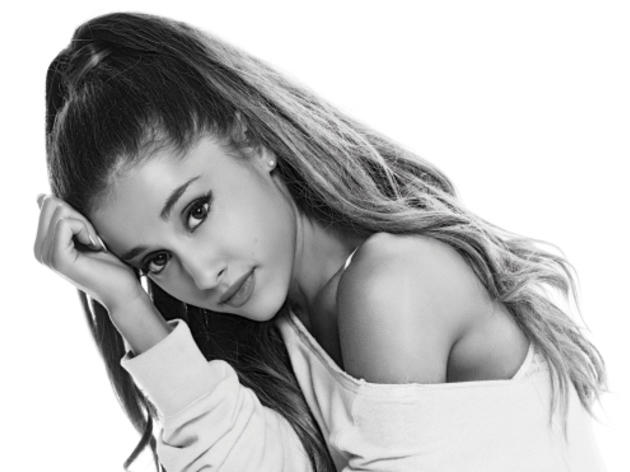 Photograph: Tom Munro
6. "Break Free" by Ariana Grande
On one hand, the last thing the world needs is another effervescent dance-pop anthem about emancipation. On the other, there's always room for one more—provided it's as heart-meltingly, world-beatingly catchy as this second single from Ariana Grande's smash-hit 2014 LP, My Everything. All the signature elements are here: the chilled-out verse, the disco-diva prechorus hook and, of course, the all-important goosebump-inducing beat drop. Sure, as the 21-year-old artist has admitted to the press, super-vague lyrical gibberish abounds in "Break Free" ("Now that I've become who I really are"?!), but when a pop song is this earwormy, its immune to any such critique. This is…the part when…we say that "Break Free"…is a flawless überjam.—Hank Shteamer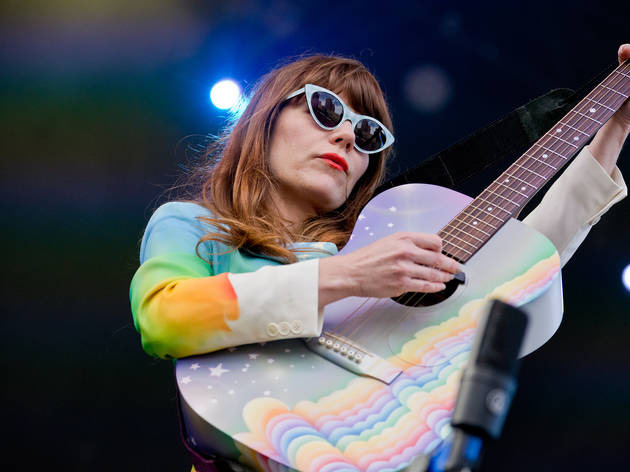 Photograph: Michael J. Chen
5. "Just One of the Guys" by Jenny Lewis
There is not an abundance of songs in the pop canon about having a baby. In the past, pregnancy has been left to the dubious likes of Paul Anka ("You're Having My Baby") and R. Kelly ("Havin' a Baby"). Finally, there is now no better song about not having a baby than "Just One of the Guys." Lewis wrestles with uncertainty as she rejects the expectation of motherhood. The music, produced by Beck, wavers in a middle ground between outlaw country and girl groups, echoing the debunking of gender roles. But the tune is more than ticking biological clocks and whistle-along choruses. It's about balancing your liberal and conservative sides; it's about just living up to society's expectations. What a masterful piece of songwriting. Oh, and the video is a hoot.—Brent DiCrescenzo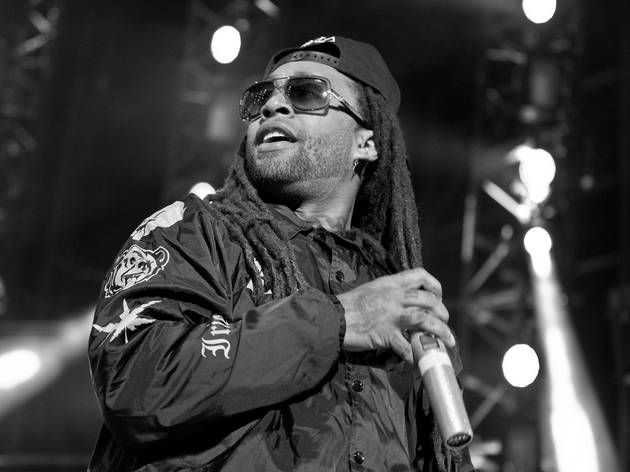 Photograph: Michael J. Chen
4. "Paranoid" by Ty Dolla $ign feat. B.o.B.
One of 2014's most unavoidable sounds was the spare keyboard stabs, finger snaps and minimalist beats of DJ Mustard. At any given time, a seemingly endless playlist of the producer's material took over airwaves: See nearly identical songs by YG, Tinashe, Trey Songz, Jeremih and Kid Ink. (In the case of "Fancy," it sounds like Mustard even when it's not.) With "Paranoid," the beat maker, real name Dijon McFarlane, finds an ideal collaborator in bleary-eyed, dread-sporting Los Angeles singer Ty Dolla $ign. The premise—a would-be player spots two girls he's been surreptitiously simul-dating at the same club—is just waiting for its rom-com adaptation.—Andrew Frisicano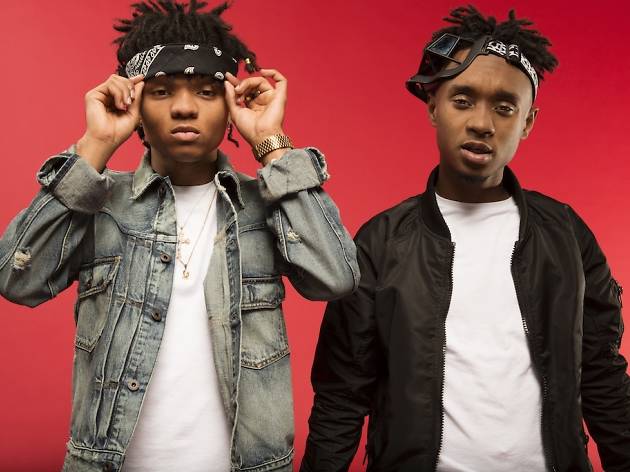 3. "No Flex Zone" by Rae Sremmurd
Every generation needs its Kris Kross, and Atlanta duo Ear Drummers run away with the title. Swae and Slim even totally kross out their group's name. Despite the redolence of an early-'90s boy band and the fact that these dudes look like P.M. Dawn's kids, "No Flex Zone" is thoroughly modern, make-parents-cringe stuff. As he often does, producer Mike Will Made It crafts a slurry, sci-fi beat that feels like drinking cough syrup in a crystal cave inside an asteroid. If you don't believe this song mattered in 2014, you did not attend any high-school basketball games or college parties. (Not that we did, but our interns back us up here.)—Brent DiCrescenzo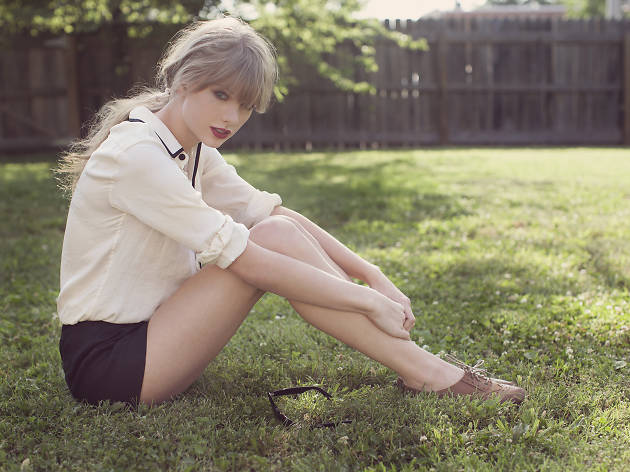 2. "Shake It Off" by Taylor Swift
Marking Taylor Swift's inevitable transition from country singer to full-fledged pop star, "Shake It Off" is the perfect introduction to the slick, self-aware sound of 1989. Immediately addressing "haters" who dismiss her as a boy-crazy airhead, Swift takes a few subversive jabs at her public image before unleashing a barrage of positivity punctuated by buoyant horns and "this sick beat." Produced by Swedish hit makers Max Martin and Shellback, the hook-filled track was seemingly engineered to instantly become the most ubiquitous song of the latter half of 2014. It worked.—Zach Long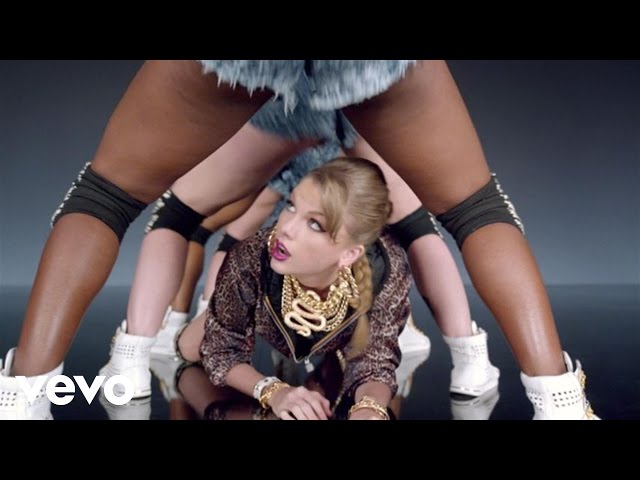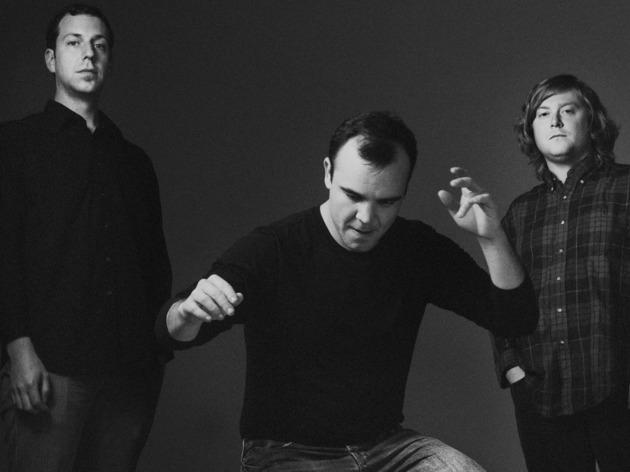 Photograph: Timothy Saccenti
1. "Seasons (Waiting on You)" by Future Islands
This sincere and soulful banger from Baltimore's Future Islands had us hooked from its opening chords. Only Sam Herring's husky, heartfelt vocals could follow, and though the song's themes—longing, frustration, disappointment—are universal, his affective delivery makes them feel deeply personal. "People change, but you know some people never do," Herring concedes. It works because it's true and because it's the sort of song that makes you feel a little like crying but just a bit more like dancing, head nodding in accord.—Kate Wertheimer