Boston is home to thousands of college students each year. While Boston has a reputation for being expensive, Time Out Market Boston is just a stone's throw from some of Boston's top colleges and universities and offers lots of cheap eats. We have gathered our top student-budget-friendly items that you have to try this semester. Be sure to also check out our guide to cheap eats throughout Boston as well.
anoush'ella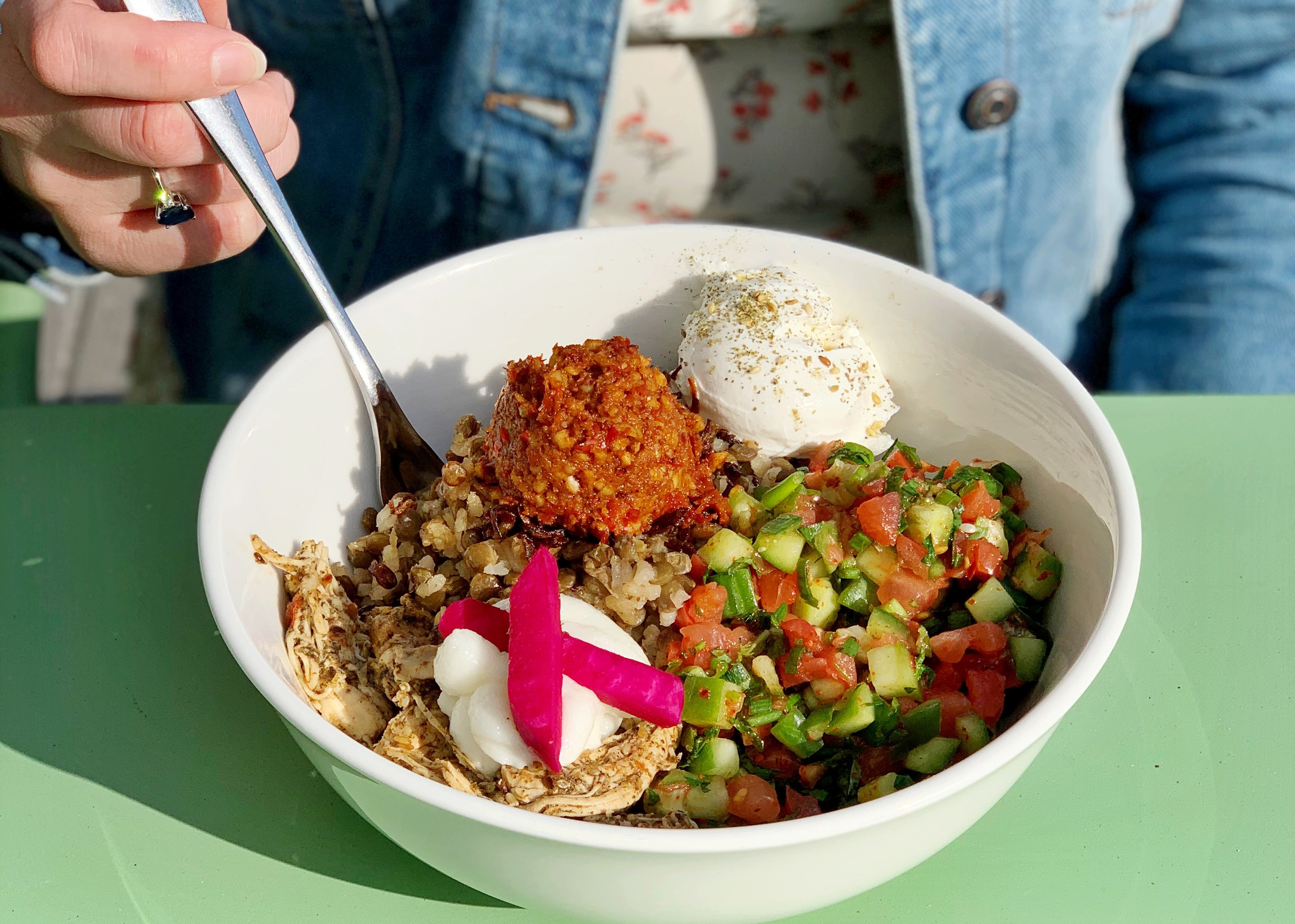 anoush'ella is known for their healthy Mediterranean fare, and lots of hearty items are $15 or less.
Chef Mezze Sampler ($16) - Sampling of hummus, labne, baba-ganoush, falafel, walnut harissa + flatbread

Individual Mezee ($4.50) - choice of one from the above list + flatbread

Fattoush Salad ($14) - Mixed greens, tomato, cucumber, red pepper, onion, fresh herbs, pomegranate vinaigrette
Lentil Rice with Zataar Chicken Grain Bowl ($14) - Armenian Salad, labne, walnut harissa, pickled turnip
Anoush'ella Beef Kofta ($14.50) - hummus, sumac onion, tahini, zhouk & side of baba ganoush
Rice Pudding ($5.25)
Cusser's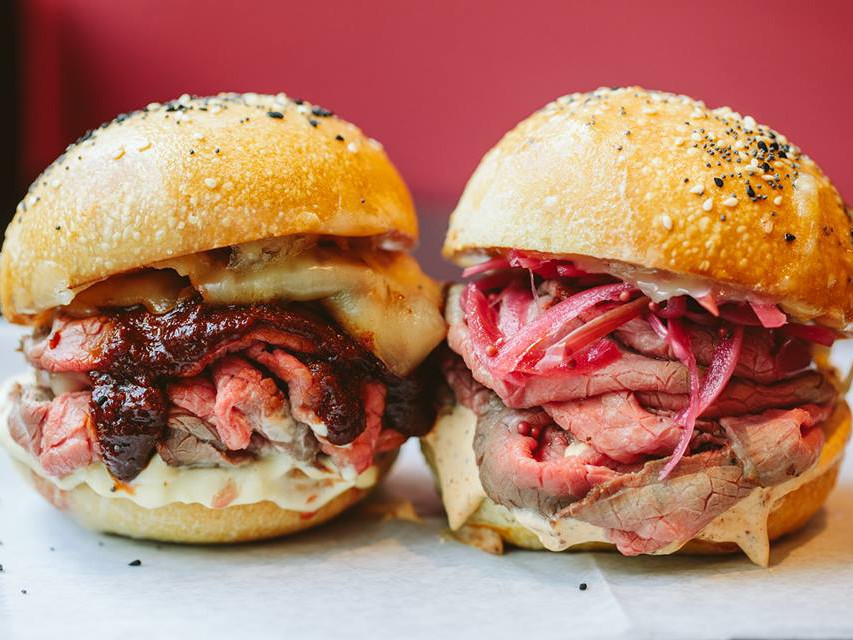 Cusser's is a great place to get a taste of New England and lots of signature items are $12 or less.
Fish Tacos ($11) - crispy fish, cabbage slaw, pickled onions, cilantro, jalapenos, Thoreau sauce
Clam Chowder ($7.50)
All Roast Beef Sandwiches are $12
Gogo Ya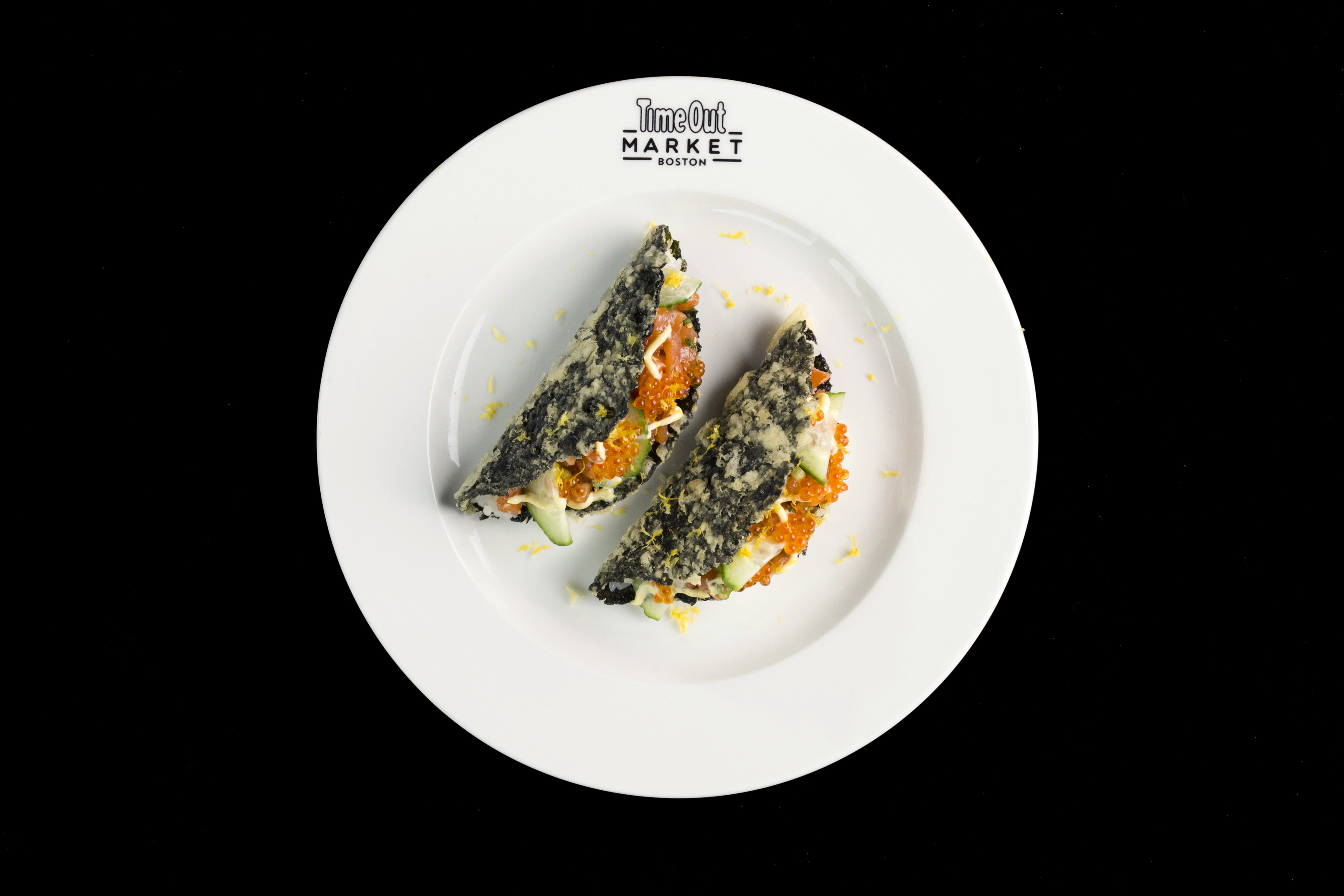 Get a taste of O Ya, one of Boston's top restaurants at a steal of a deal at Gogo Ya.
$10 for 1 sushi taco (all options)
Maki Rolls & Handrolls - Avocado Maki ($12), Salmon Maki ($13), Spicy Tuna Maki ($14)
Miso Soup ($6) - wakame, local tofu, shitake mushroom, scallions
Edame ($5) - w/ Malden sea salt
InChu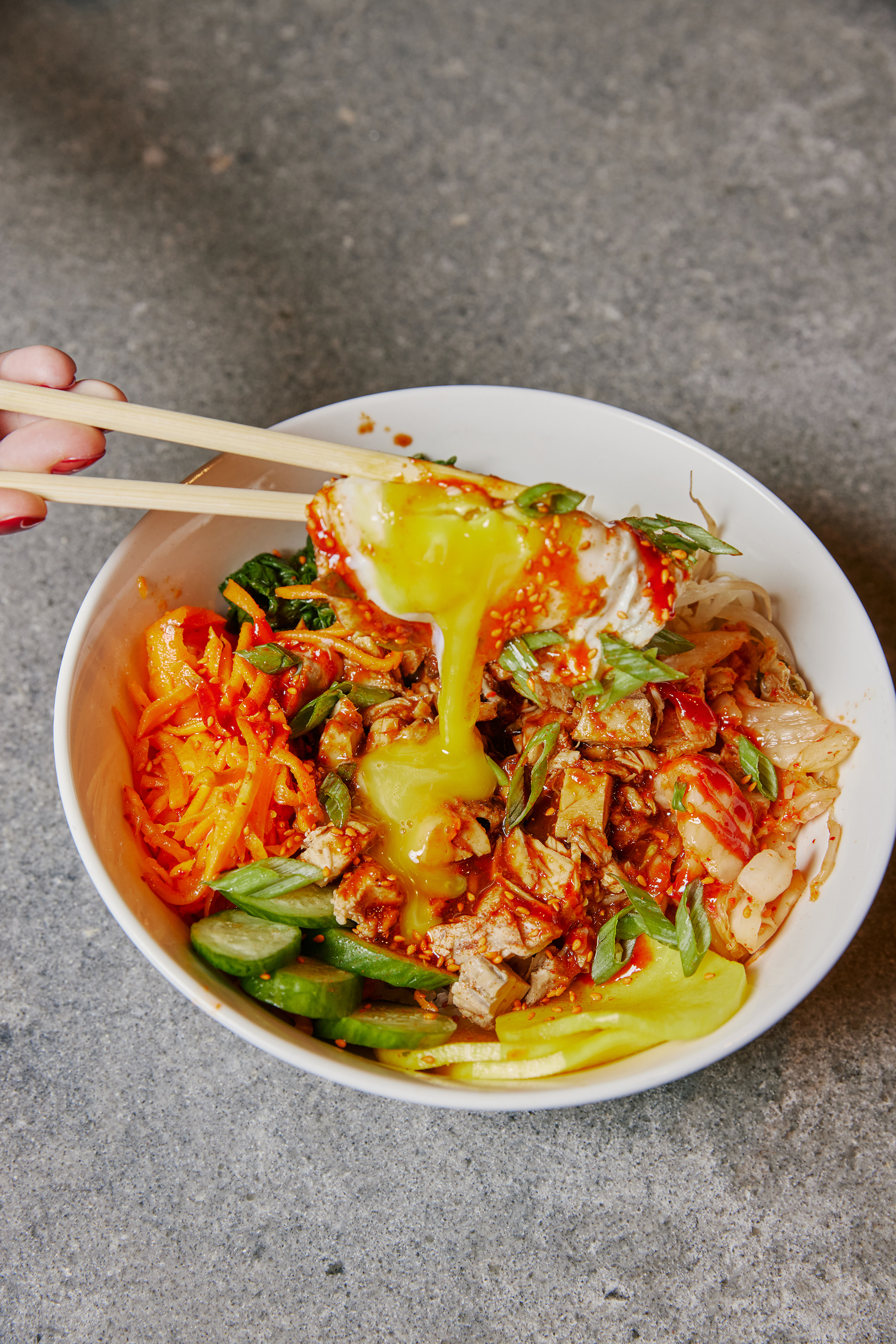 At InChu, all bowls start at $14 and include a choice of BBQ Chicken, Ginger Beef, Vegetarian + base (organic greens or jasmine rice).
Korean BimBimBap - fried egg, pickled daikon, carrot slaw, cucumber, bean sprouts, spinach, green onion, sesame seeds, gochujang-soy
Thai Pad Krapow - pickled mango, red cabbage, carrot slaw, bean sprouts, green onion, holy basil, cilantro, mint, chiles, peanut sauce, hot pepper glaze
Schlow's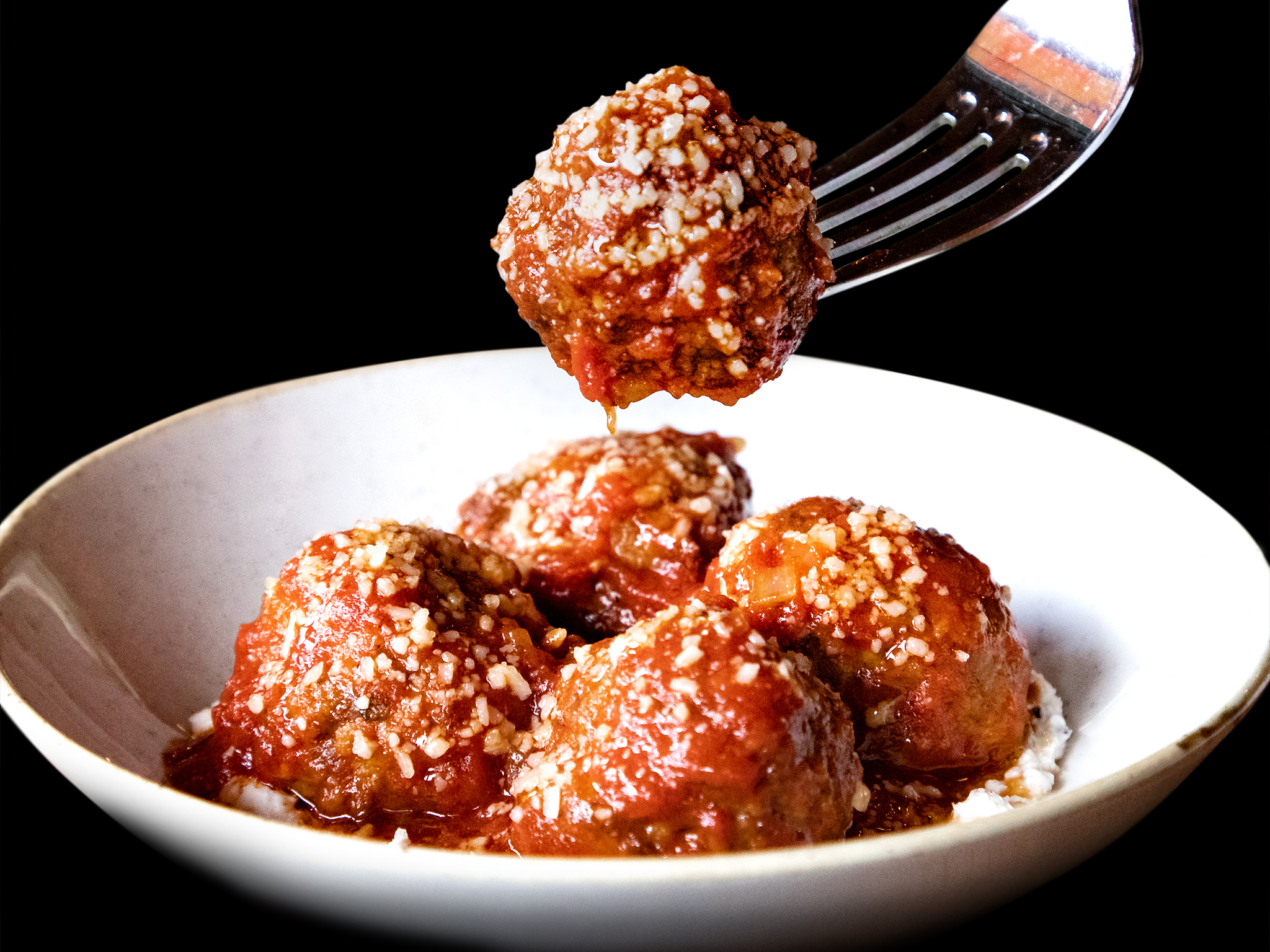 Pick up classic sandwiches from one of Boston's most well-known chefs at Schlow's.
Caprese Sandwich ($13) - fresh mozzarella, ripe tomato, pesto vinaigrette
Meatball Parmesan ($15)
Ms. Cluck's Deluxe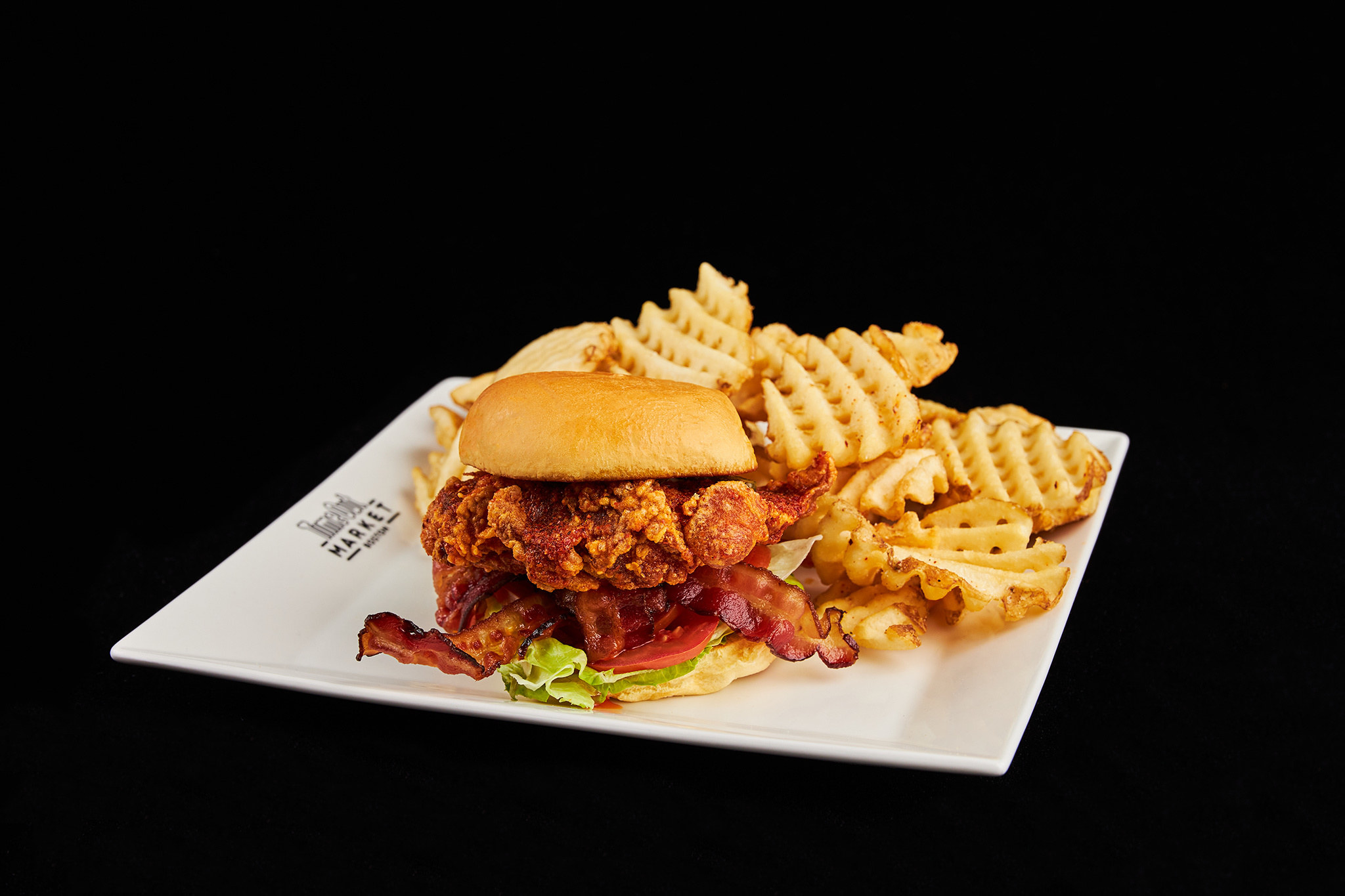 Are chicken and waffles ever a bad idea? Not at Ms. Cluck's Deluxe.
Karaage Chicken & Waffles ($14) - umami salt, miso maple syrup, scallions, side of yuzu kosho aioli
Cajun Karaage Chicken Sando ($14) - Spicy crispy chicken thigh, bacon, tomato, iceberg lettuce, dashi pickles, nori buttermilk ranch
Chicken, Broccoli & Cheddar Gyoza ($9) - crispy cheesy frico crust, spicy miso dipping sauce
NuBurger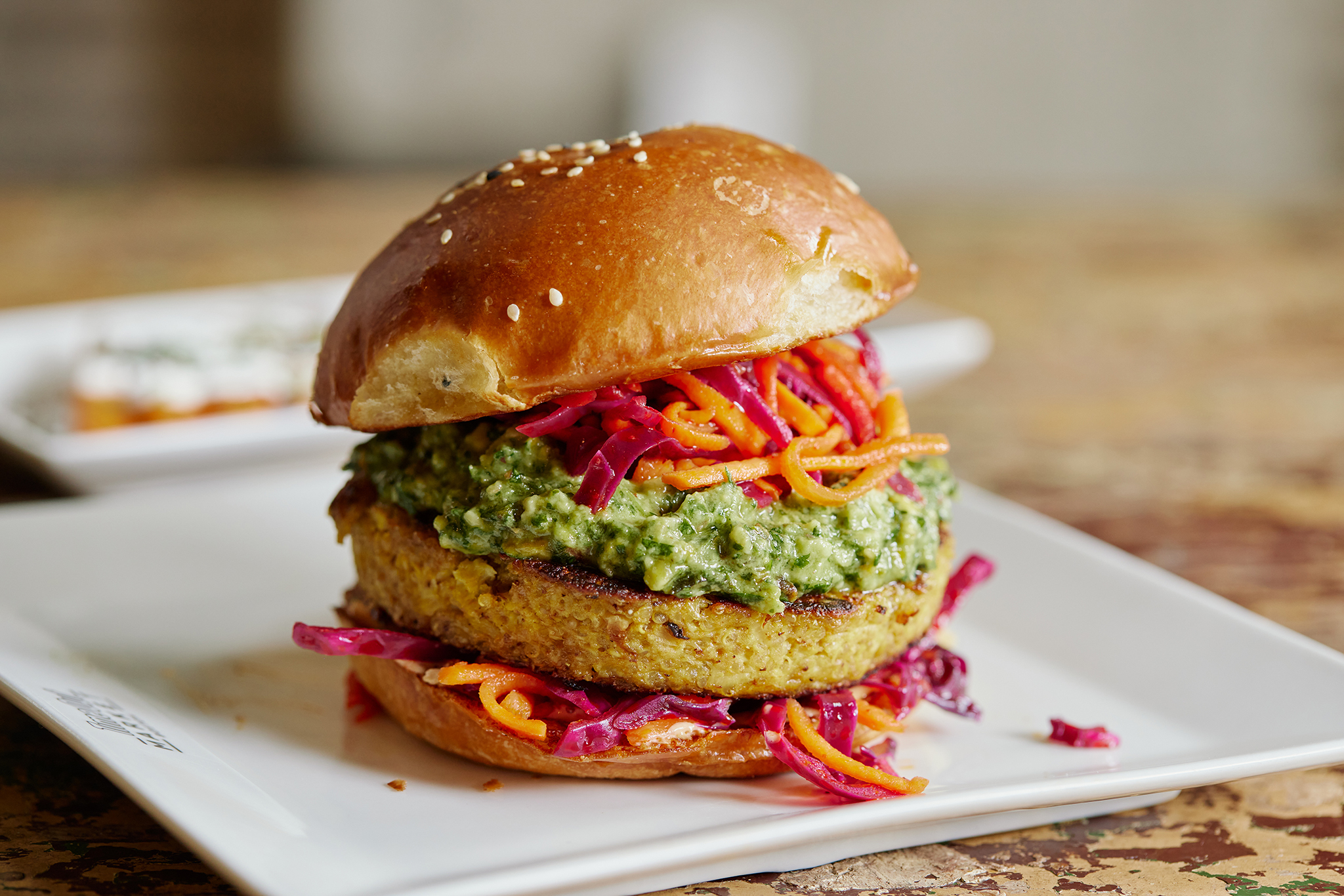 For under $15 grab a gourmet burger, but note that pricing at NuBurger only includes the burger, fries are extra; Haloumi Fries ($6) & Parmesan-Truffle Fries ($5.50).
Fenway NuBurger ($14) - sharp cheddar, tomato, charred onion, lettuce, spicy pickle & NuSauce
Spicy Cauliflower ($14) - cauliflower-quinoa-cheddar veggie patty, avocado-pistachio-pesto, red cabbage slaw & NuSauce
Say Coffee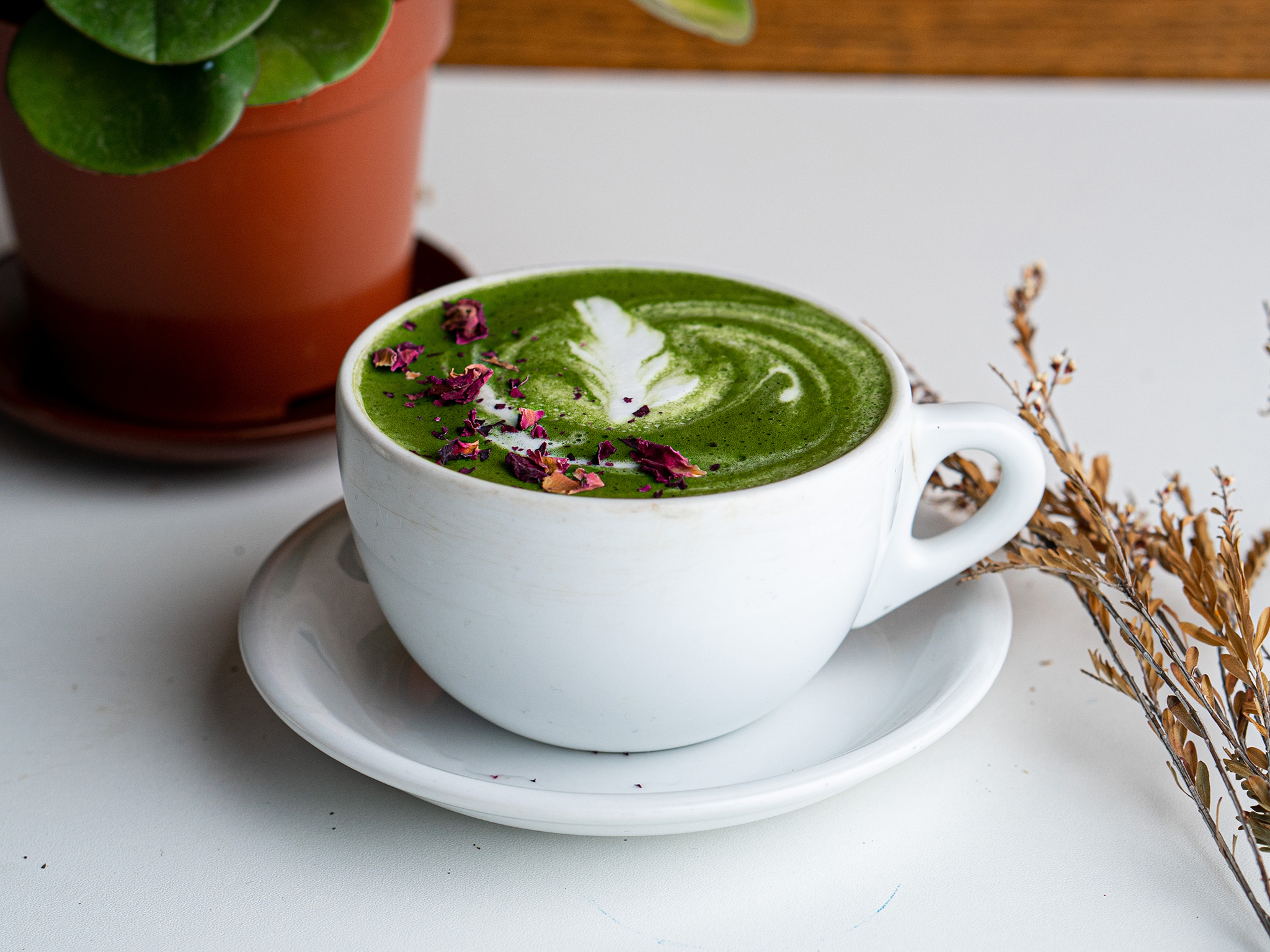 Obviously, there are plenty of coffee, boba and tea drinks for under $10 at Say Coffee, but they also have some tasty and affordable crepes!
Nutella La ($10) - classic Nutella crepe
A Day at Say ($12) - strawberries, cream, almonds, cocoa glaze
Savory Crepes ($14) - Secret Garden (veggies), Tuscan Chicken
Taqueria El Barrio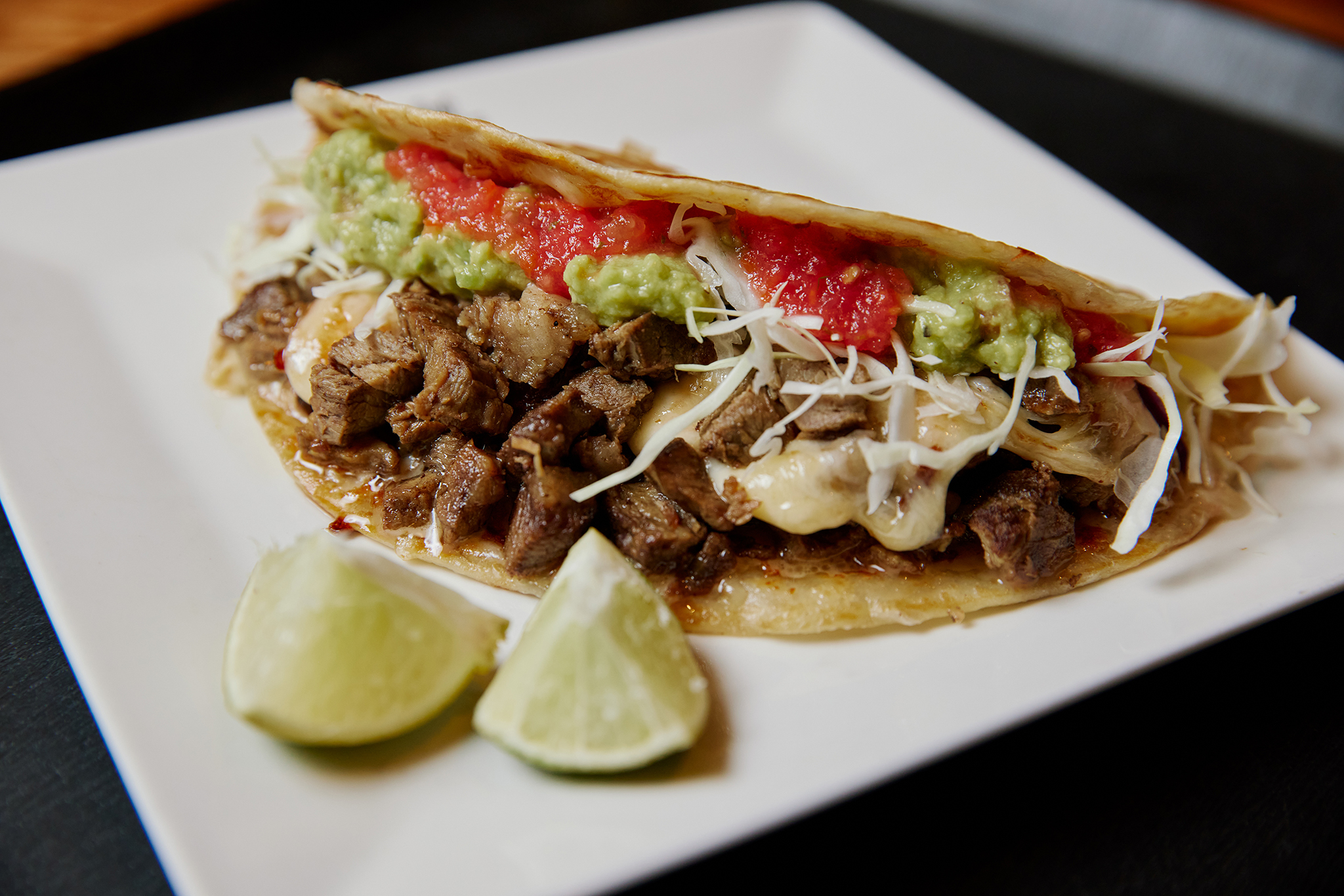 Grab your friends and start your own Taco Tuesday at Taqueria El Barrio on a budget.
Tacos (1 for $4.75) - Asada, Pastor, Carnitas, Chicken, Vegan Chorizo, Birria, Fish. Choice of corn of flour tortilla
Plain Quesadilla ($7.50)
Quesadillas with fillings ($13.95) - Asada, Pastor, Carnitas, Chicken, Vegan Chorizo, Birria
Nachos ($11 with no protein) - cheese, pico de gallo, guacamole, pickled jalapenos; +5 for protein (asada, pastor, carnitas, chicken, birria, vegan chorizo)
Union Square Donuts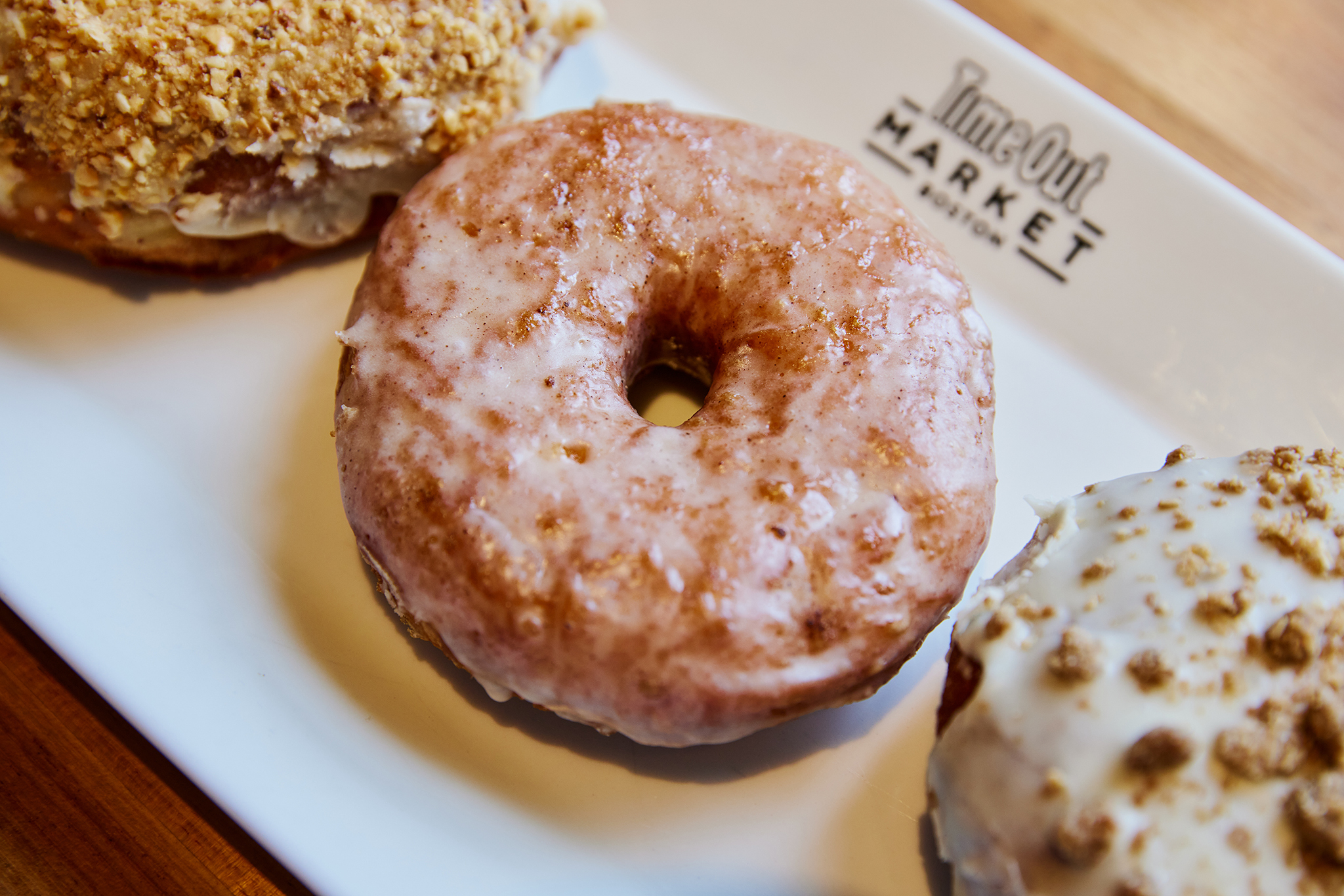 Last but not least, sometimes we all just need a donut. And Union Square Donuts are the OG gourmet donuts in town so you have to give them a try.
Classic Donuts - range from $3.50 - $4.75
Specialty Donuts - range from $3.75 - $5
Vegan Donuts - range from $3.50 - $4
Donut Holes (glazed) - $5 for one dozen