January 2019 events calendar for Chicago
Dig into January events in Chicago with our calendar of the best things to do, including picks from theater, art and music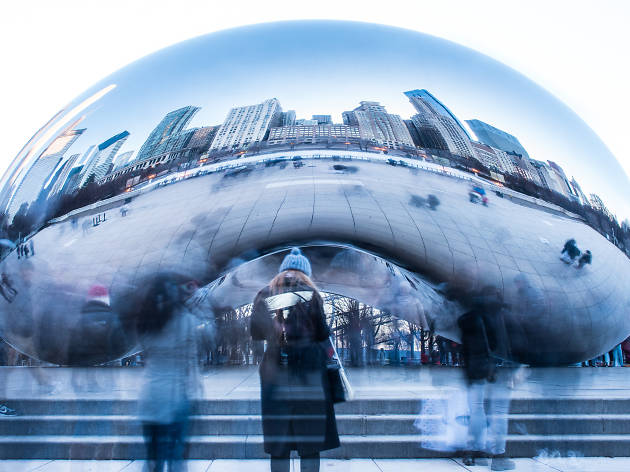 A new year means a fresh start, a chance to be the best version of you possible. Unless your New Year's resolution is to stay in more, we've got a calendar full of ways to get out there and kick 2018's ass from the get-go. Hit up the best cocktail bars in Chicago, hunker down with some delicious comfort food, go see some world-class comedy— Chicago certainly doesn't shut down in the winter. So throw off those blankets and let our January 2018 events calendar guide yout winter in Chicago.
RECOMMENDED: Events calendar for Chicago in 2018
Featured events in January
Plunging temps don't mean you have to hide away, especially when you have easy access to so many of the city's excellent indoor and outdoor skating rinks. Between your many merry Christmas events, time reserved rooting for the Blackhawks and nights out sipping steamy hot cocktails, find time to hit the ice with your family and friends this winter.
Concerts in Chicago in January
Comedy in Chicago in January
Comedy, Stand-up
Timothy O'Toole's, Streeterville
This weekly night of comedy, curated by a group of funny dudes, puts local stand-ups on your radar. It's totally free and BYOB, so why not?
"Bye Bye Liver" combines two robust Chicago traditions: comedy and heavy drinking. The show opened ten years ago for a three-week run, then kept getting extended. It centers on common party situations most Chicagoans can relate to, and incoroprates interactive audience games like "Would You Rather." If you're looking to get drunk, quick, and have a great time doing so, "Bye Bye Liver" is always a solid bet.
Theater, Circuses & magic
Magician Nick Roy started this monthly magic-show-as-cocktail-party in 2016. Enjoy live music, hors d'oeuvres, an open bar and penthouse views, and be entertained throughout the evening by four roaming illusionists.