January 2020 events calendar for Chicago
Begin the new year with events, festivals, concerts, theater and more great things to do in Chicago in January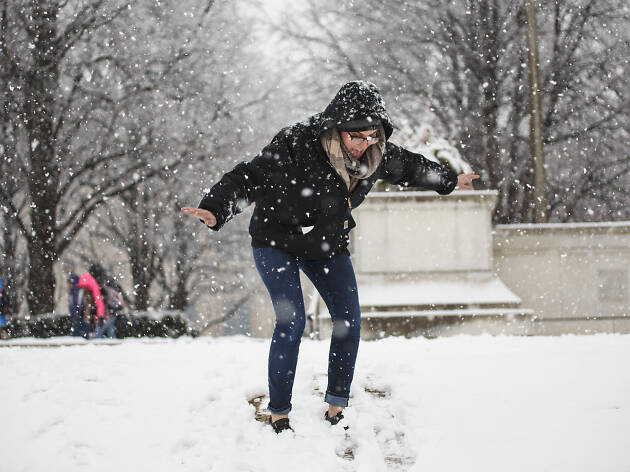 Here's one New Year's resolution that's easy to keep: Make 2020 the year that you attend more events, see more shows and discover new things to do in Chicago. January is packed with way to begin accomplishing this goal, with concerts, art openings and outdoor activities galore (including slippery fun at Chicago ice skating rinks). Laugh yourself silly during the Chicago Sketch Comedy Festival at Stage 773, head to Chicago music venues to catch rising bands during the Tomorrow Never Knows festival or strip down to join the annual No Pants Subway Ride on the Red Line. You can even pretend that it's summertime while eating some of Chicago's best fried chicken during a Parson's Chicken and Fish patio pop-up at the Chicago Athletic Association. Make this month one to remember by finding some amazing things to do in Chicago on our January events calendar.
RECOMMENDED: Events calendar for Chicago in 2020
Featured events in January 2020
Concerts in Chicago in January 2020
Music, Folk, country and blues
When Florida folk singer Sam Beam and Latin rock band Calexico teamed up on the In The Reins EP in 2005, the two acts struck gold by marrying Beam's gentle lyrics with grandiose pedal-steel-dappled arrangements. It's no surprise that Beam and Calexico got back together nearly a decade-and-a-half later to records a follow, Years to Burn, which showcases the evolution of both groups of artists. The collection of dusty folk ballads and slow burning rock numbers is another successful collaboration, playing to the strengths of both parties even if it doesn't exactly blaze any new territory. Local singer-songwriter Gia Margaret opens on January 29 and Los Angeles guitar virtuoso Madison Cunningham supports on January 30.
Music, Dance and electronic
House music luminary Derrick Carter has been producing and spinning tracks in Chicago since the late '80s, working behind the counter at DJ destination Gramaphone Records and becoming a Smart Bar resident along the way. Taking a break from his busy touring schedule in Europe (where house music is still a bona fide cultural phenomenon), Carter gets behind the decks for the entire evening on the final evening of January.
Drummer and composer Makaya McCraven is the J Dilla of Chicago's jazz scene, but instead of chopping up his record collection and molding the samples into new beats, he uses tapes of improvised performances to craft taut grooves in the studio. On the heels of his 2018 album, Universal Beings, which found McCraven collaborating with a global cast of players, the bandleader makes his Symphony Center debut with the premiere of a new composition. Entitled "In These Times," the multimedia creation draws inspiration from black activists and musicians, performed with the support of an ensemble that includes Marquis Hill on trumpet, Junius Paul on bass and Greg Ward on saxophone.
Theater in Chicago in January 2020