September 2017 events calendar for Chicago
Plan your September in Chicago with our events calendar of the best things to do, including concerts, theater openings and art exhibits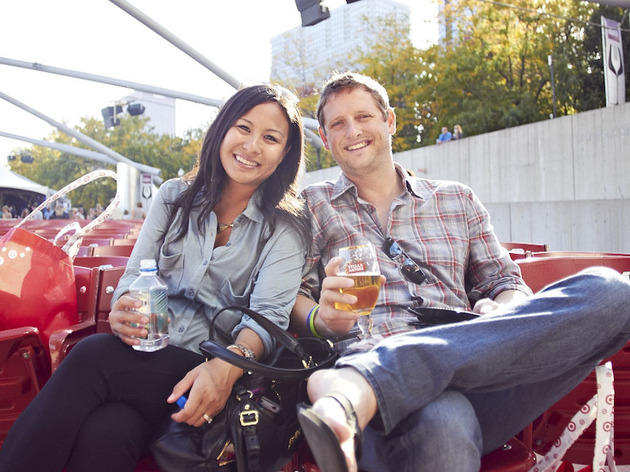 Featured events in September 2017
Curated and run by local club promoters React Presents, North Coast arguably delivers the most diverse bill of any Chicago music festival. This year, EDM acts such as Bassnectar, Odesza and Zedd top the bill, which also includes artists like Action Bronson and Sleigh Bells. Later, the party spills over into several afterparties at local dance clubs.
Read more
North Coast Music Festival bills itself as "Summer's Last Stand," but that is not technically true. The Riot Fest music festival heads outside for its annual celebration on September 16–18, 2016. This year, the festival returns to Douglas Park (conveniently located near one of the city's best breweries) after a successful first year in the new location. Headliners include a reunited lineup of the Misfits, Morrissey, Ween, Death Cab For Cutie and Rob Zombie. Whether you prefer punk rock, indie bands or hip-hop, you'll probably find something worth checking out.
Read more
Festivals in September 2017
Art in September 2017
A painter may insist on hanging their canvases on a gallery wall, but some artists prefer to blur the line between their work and the environment in which it is presented. In "Above, Before & After," the MCA assembles a collection of two- and three-dimensional works that exploit the relationship between art and the viewer, including intricate mobiles by Alexander Calder and lightbox sculptures by Alfredo Jaar.
Read more