September 2018 events calendar for Chicago
Plan your September in Chicago with our events calendar of the best things to do, including concerts, theater openings and art exhibits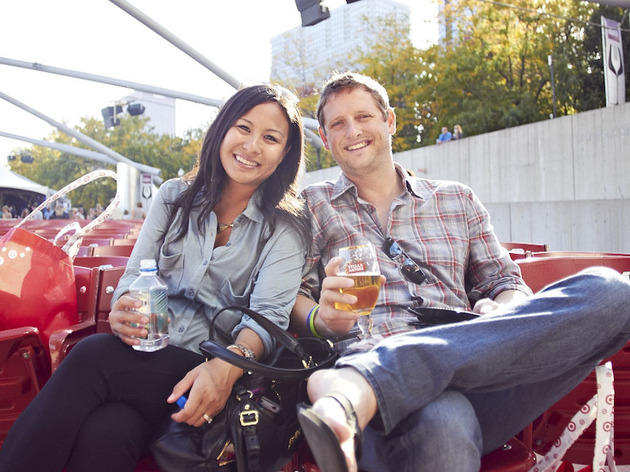 Featured events in September
Curated and run by local club promoters React Presents, North Coast arguably delivers the most diverse bill of any Chicago music festival. This year, EDM acts such as Bassnectar, Odesza and Zedd top the bill, which also includes artists like Action Bronson and Sleigh Bells. Later, the party spills over into several afterparties at local dance clubs.
Read more
North Coast Music Festival bills itself as "Summer's Last Stand," but that is not technically true. The Riot Fest music festival heads outside for its annual celebration on September 16–18, 2016. This year, the festival returns to Douglas Park (conveniently located near one of the city's best breweries) after a successful first year in the new location. Headliners include a reunited lineup of the Misfits, Morrissey, Ween, Death Cab For Cutie and Rob Zombie. Whether you prefer punk rock, indie bands or hip-hop, you'll probably find something worth checking out.
Read more
Selling Fast in September
"Bye Bye Liver" combines two robust Chicago traditions: comedy and heavy drinking. The show opened ten years ago for a three-week run, then kept getting extended. It centers on common party situations most Chicagoans can relate to, and incoroprates interactive audience games like "Would You Rather." If you're looking to get drunk, quick, and have a great time doing so, "Bye Bye Liver" is always a solid bet. 
Buy tickets
Read more
Owner-illusionist Aaron Rabkin performs six hyperintimate shows each week at this BYOB Boystown storefront theater, where his tricks are visible by passersby on Halsted Street.
Buy tickets
Read more
Find out what's happening in October
Theater in September
The new Chicago International Latino Theater Festival makes its debut this fall. The inaugural edition, dubbed Destinos, takes place from September 29 to October 29, and features visiting companies from Cuba, Mexico, Puerto Rico and Colombia, alongside productions from Chicago companies like Teatro Vista, Aguijón Theater and UrbanTheater Company.
Read more