Spring Awakening Music Festival 2017
Spring Awakening Music Festival brings DJs, dancers and pyrotechnics to town for a weekend of bass drops and beats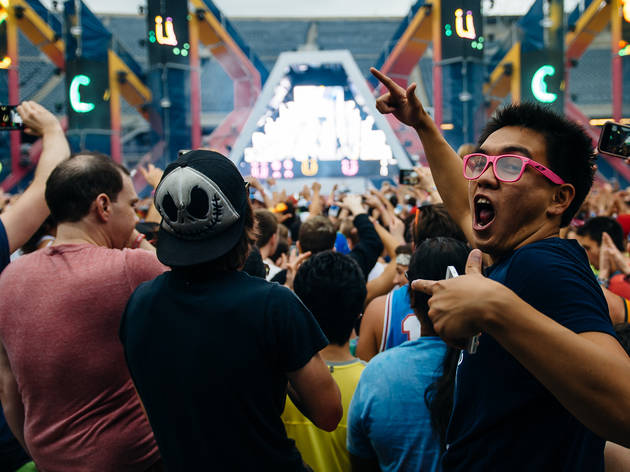 Have you ever been riding the Red Line on a weekend in mid-June and wondered, "Why are there so many people in here wearing neon tank-tops and Japanese kitten hats?" Well, duh, it is Spring Awakening Music Festival weekend. The party flows over into the Chicago's best dance clubs with several after-parties. Check out our recaps as well as photos of DJs, the best stages and the crazy costumes worn by the crowd.
RECOMMENDED: Find more summer concerts in Chicago
When is Spring Awakening Music Festival 2017?
This year's festival takes place from June 9–11, 2017.