We could all use a double dose of CBD these days, which might help explain Chicago's newest brunch spot from husband-and-wife team Gabriel and Sarah Ayala. Wake 'n Bacon opens in Lakeview this week with a menu of remixed brunch favorites, all of which can be infused with CBD, a.k.a. the cannabis-derived compound that doesn't get you high.
Located at 420 W Belmont Ave, the 2,000-square-foot restaurant is cheerful and whimsical, with faux flowers hanging from the sky-blue ceiling above. Guests order at the front counter before finding a table in the socially distanced dining room or grabbing a seat on the small sidewalk patio.
With the help of chef Will Silas, the Ayalas pulled from their respective heritages to build the menu, spotlighting dishes from Taiwan, Argentina, El Salvador, the Philippines and beyond. The purple-hued ube pancakes are topped with bacon, fried eggs, breakfast potatoes, pickled peppers, cheddar and spicy maple syrup. Craving something sweet? The peach crumble crepes are stuffed with vanilla-lemon cream cheese and covered in stone fruit and granola.
Every dish can be upgraded with a dose of cannabidiol from Chicago-based company Half Day CBD. For the unfamiliar, CBD doesn't have psychoactive properties, so you're not going to get high from an order of flapjacks. Though there are still plenty of unknowns about the plant extract, most distributors claim that it can help ease anxiety, stress and insomnia.
The cocktail menu offers more ways to chill out, with brunch beverages like the tequila-spiked Borracha Horchata and the Liquid Sunshine, which blends peach and orange blossom vodka, orange juice, sour mix and peach syrup. And yes, you can add CBD to the drinks, too.
Wake 'n Bacon opens Thursday, October 22; hours are Monday through Friday from 7am to 3pm and Saturday through Sunday from 8am to 4pm. Take a look at some of the CBD-infused dishes you can order at the new Lakeview brunch spot.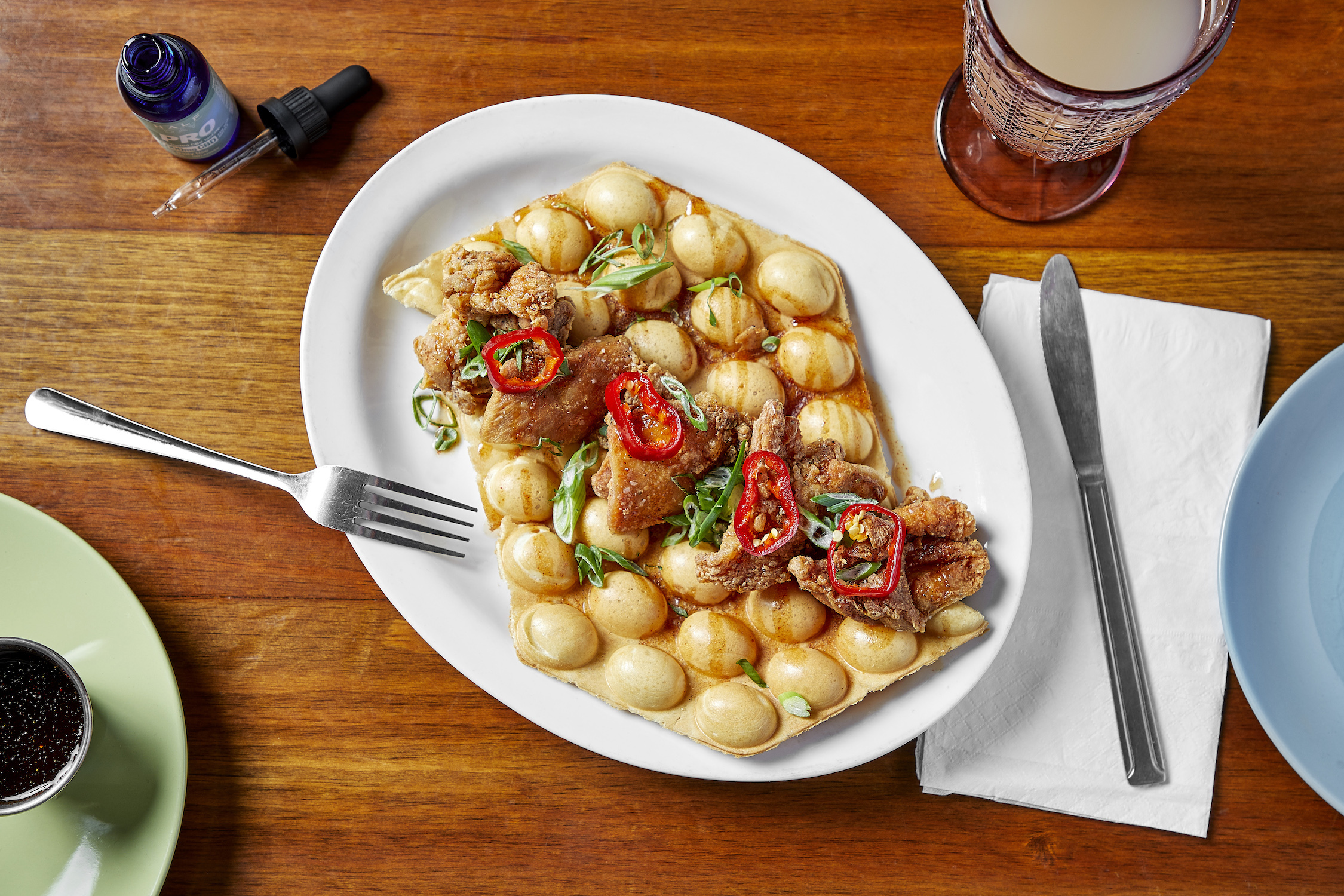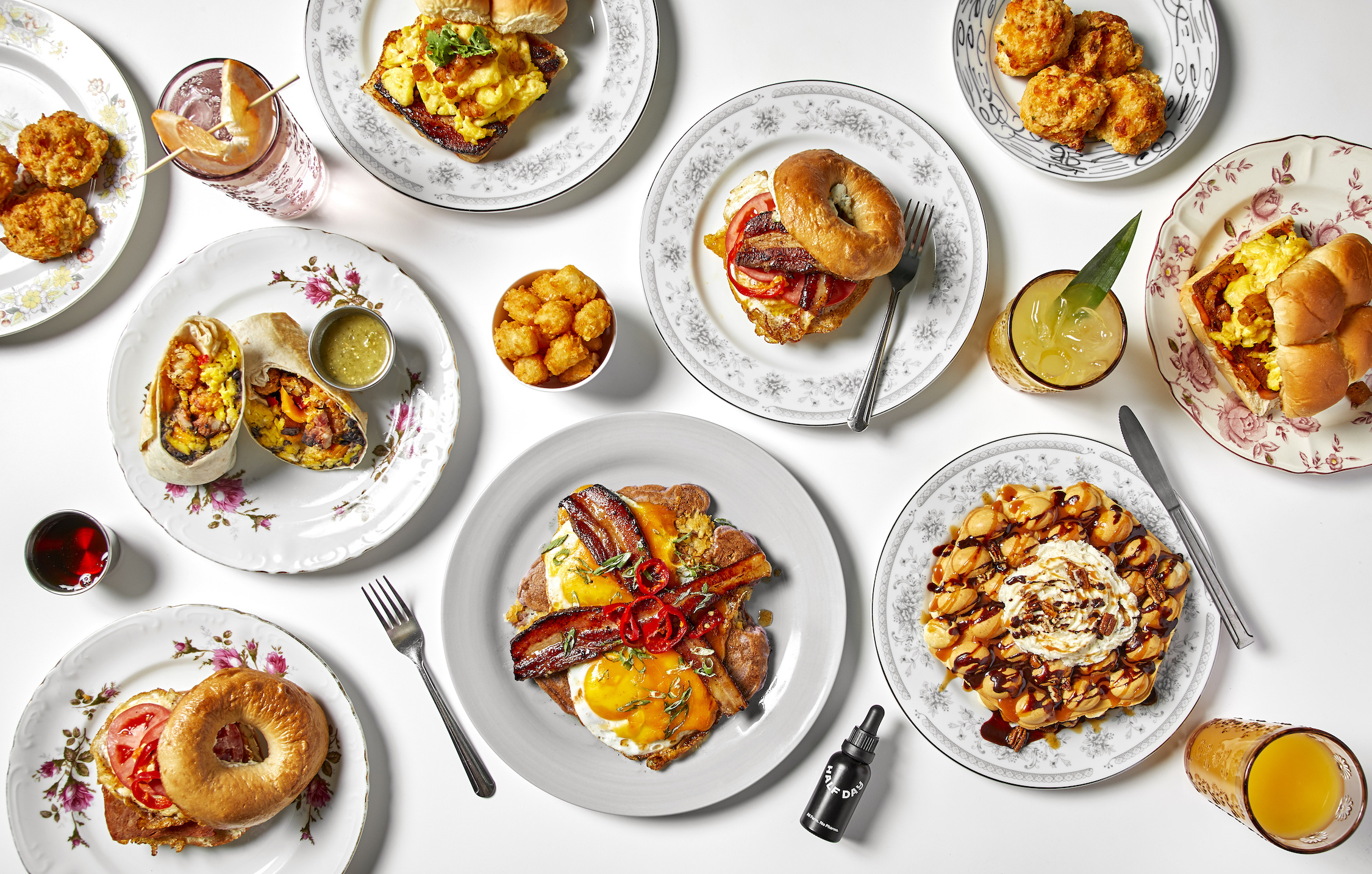 Most popular on Time Out
- A 'Hocus Pocus'-themed rooftop bar is popping up in West Town
- 5 neighborhoods you should visit during Open House Chicago 2020
- A glittering tunnel of lights will illuminate the Chicago Botanic Garden this winter
- Here's where to find apple picking near Chicago
- A village of igloos emerges in West Loop as restaurants prepare for winter