This week marks one year since the WHO declared Covid-19 a pandemic. To mark what we're calling the Pandemiversary, Time Out is looking back at the past year in cities around the world, and ahead to what the future may hold.
The World Health Organization's declaration of a global pandemic on March 11 set off a chain of events that lead to businesses across the world closing their doors in an effort to control the spread of the virus. In Chicago, Mayor Lori Lightfoot announced the cancelation of the city's St. Patrick's Day parades and festivities—the next day, Governor J.B. Pritzker recommended the cancelation of any gathering of more than 250 people. Reacting to the flurry of developments and the threat of the virus, many Chicago businesses voluntarily closed over the weekend of March 13. It wasn't until the next week that Pritzker ordered restaurants and bars to close and issued the state's first stay-at-home order.
A year later, many businesses have been able to welcome back customers with capacity restrictions and strict safety guidelines, while some have decided to remain closed to the public until conditions improve. Ahead of the first anniversary of the Covid-19 pandemic, we reached out to a variety of Chicago businesses and asked them to recount their final night of service before much of the city shut down. Their stories reflect the precarious nature of the moment and the uncertain outlook of the future. A year later, many beloved Chicago institutions have closed permanently and many more businesses are still fighting for survival. In their own words, here's how local businesses remember the early days of the pandemic—and how you can support them today.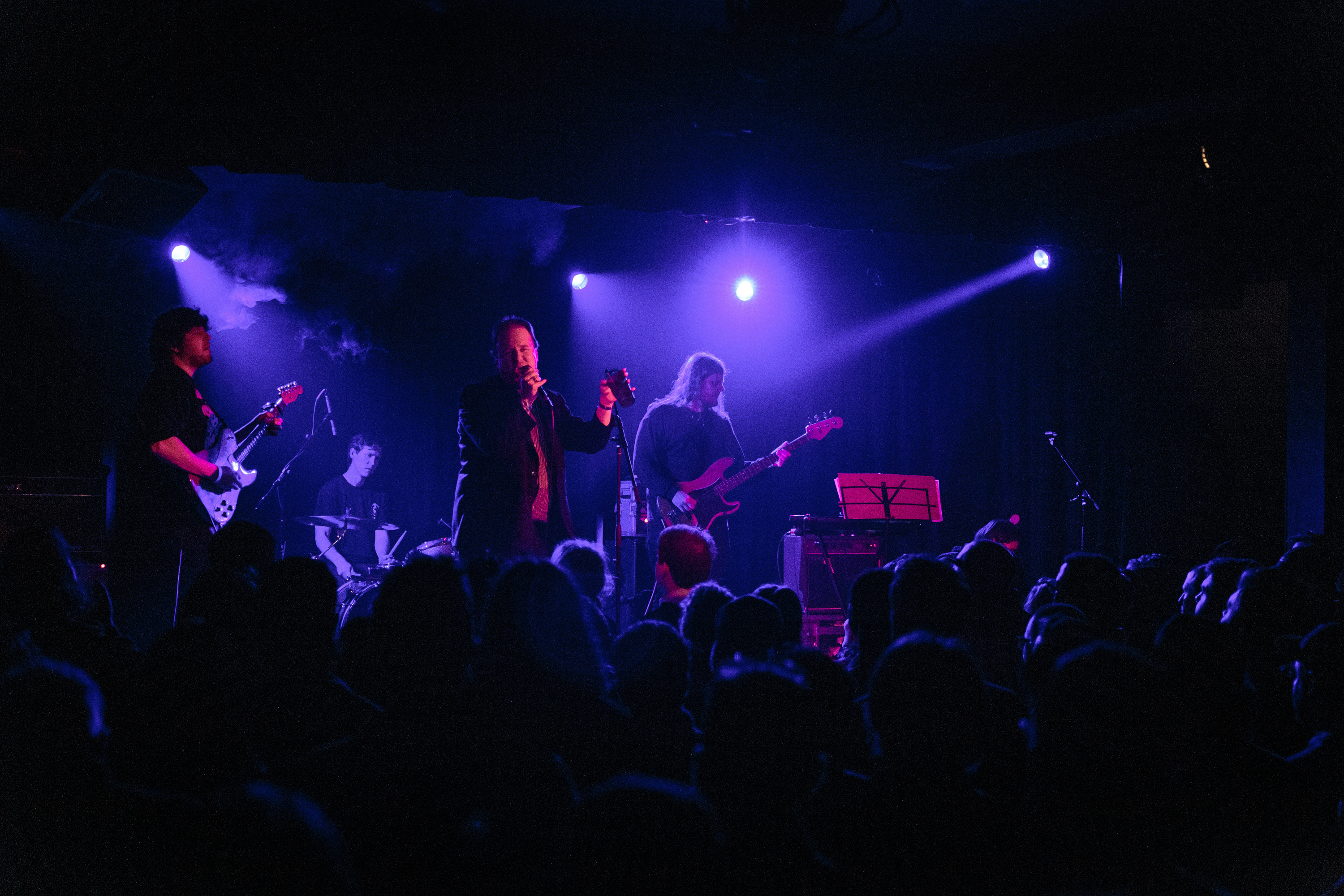 Kyle LaValley, talent buyer
"Our last show was on March 12 with the bands Protomartyr, Negative Scanner and Monica Plaza. Protomartyr is beloved in Chicago and one of my favorite live bands. I was emotional watching the soundcheck, thinking this would likely be our last show for weeks. Little did I know our stage would sit vacant for over a year after that evening."
"When Protomartyr took the stage, frontman Joe Casey greeted the crowd by saying, 'Welcome to the last show on earth…', which felt alarmingly real. I was overcome with tears watching their set from the sound booth, not knowing what the future would hold for live music and the careers of so many friends and artists."
"We plan to reopen our socially-distanced patio in the spring and will continue to assess safely reopening our indoor bar and venue as more folks are vaccinated. Until then, subscribe to newsletters for updates, write a positive Yelp or Google review and spread the word about the CIVL SAVE and NIVA ERF funds, which are providing direct relief to venues, artists and staff."
Eric Williams, owner
"The weeks leading up to the start of the lockdown were surreal and filled with uncertainty. I remember the staff feeling hesitant about coming into work. Everyone was confused and anxious. It was a very uncertain time. I worked the last day before the lockdown and decided to make the most of it by documenting customers that were coming in to shop with us. I shared this as a photo journal on our social media accounts. There was solace in talking to people and creating this memory. I was left to make the hard decision to close the store and furlough seven of my employees. I had my manager and social content creator on staff to help with day-to-day operations. During the shutdown, we wanted to be a resource by sharing artist grants, mental health resources and anything we felt could be useful for our community. I initially thought the shutdown would last two weeks. I then realized the reality of it being extended. We were closed for nearly three and a half months. I took that time to focus on a remodel and revamp the energy of the store. I wanted customers to come back to a more inviting and shoppable space."
"Since reopening, we have been busier than ever. We are grateful for the enormous amount of support we've received both local and international. With capacity limitations, and those who do not want to shop in person, we now have about 90 percent of our store online, with free local delivery. Those who want to support can do so by shopping with us and our website."
Drew Mitchell, co-owner
"To say the last day and night before the lockdown was eerie would be a major understatement. Durand Jones was scheduled to play at Thalia Hall that night (which they did), but you could tell there was a lot of anxiety in the air. Random people popped in the shop prior to the show asking if it was canceled. I ended up going to The Hideout later that night to check out Sonorama and Valebol who opened for Combo Chimbita. About an hour into the show, my wife called me and said 'Get your ass home, the kids' school just got canceled.' From that night forward, I decided to close up the shop, which turned out to last for nearly four months."
"606 Records is currently open to the public Friday, Saturday and Sunday from noon to 6pm, offering curbside pickup as well as 'Quarantunes' to ship to customers who prefer not to step out into the wild."
Mark Steuer, chef and owner
"As I recall, it was definitely a strange and unfamiliar feeling. While we had a lot of friends and regulars come in to dine with us, it was strangely somber because none of us knew what to expect or what was in store for us. What I remember most is talking with guests and staff about how long this was going to last, and no one was even remotely close with their estimate. I think the most grim predictions at that point were that it would last around two to three months, and man, do I wish that was the case."
"Funkenhausen just reopened indoor dining and carryout/delivery last week after hibernating since the last indoor shutdown in the fall. It has been well-received—come see us!"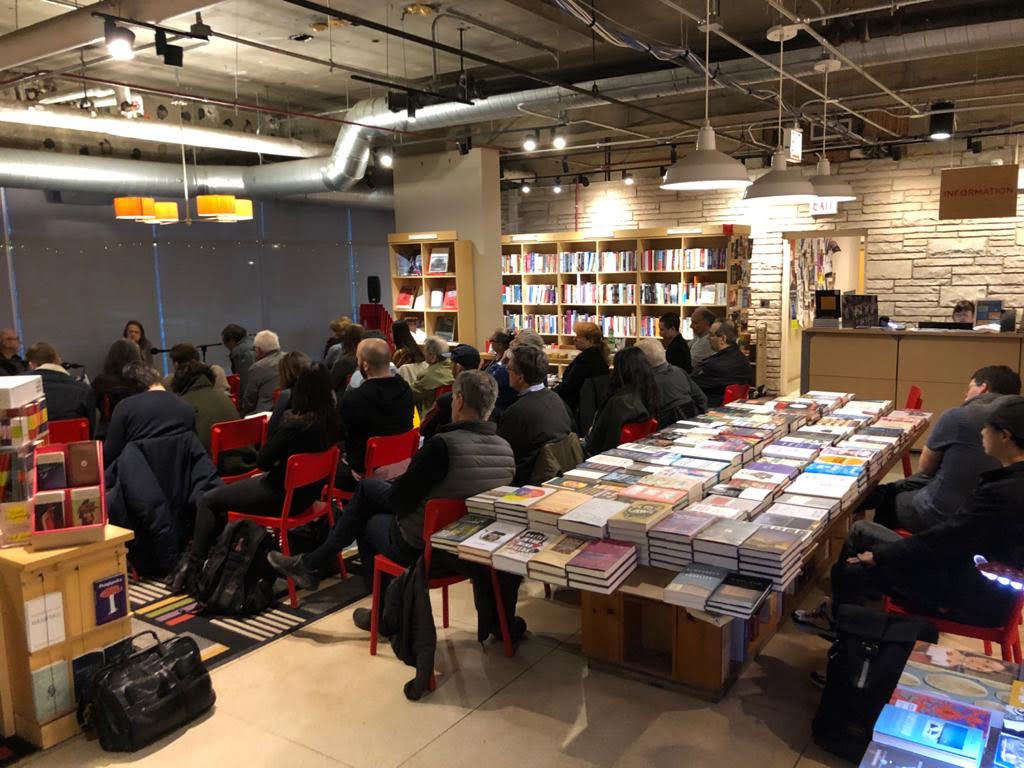 Clancey D'Isa, marketing director
"On March 12 of 2020, the night before we closed our doors and stacks, the Seminary Co-op hosted a final event with Françoise Meltzer for her book Dark Lens: Imaging Germany, 1945. The store was packed and, in many ways, things proceeded as usual: Books were sold, our stacks were filled, parents selected soon-to-be favorites for children at 57th Street Books, and customers lingered until closing at both our stores. Behind the scenes, however, we were beginning a planning process that would come to last over a year. Anchoring us throughout has always been two aims: staff and community safety and our mission. These aims have lent us clarity and given us direction during the most difficult times. While we never anticipated the length or scope of the pandemic, we have been fortunate enough to continue to carry out our mission uninterrupted. As we celebrate our 60th anniversary, that mission of bookselling—as a cultural, civic and communal good—has been confirmed by our community. Indeed, we are still here, still serving and still bookselling.
"The Seminary Co-op Bookstores remain closed to the public at this time; to support our stores' not-for-profit work, visit semcoop.com and give at semcoop.com/give."
Skye and Adam Rust, co-owners
"We shut our doors a couple days prior to the official lockdown mandate because we have seen enough horror movies to know things can go from bad to worse rapidly. Those final hours were filled with dread, fear and gloom. The day of the official lockdown order was the same day we were presented with a 'once in a blue moon' opportunity to buy a four-legged chicken specimen. We were conflicted because the opportunity to purchase something that unique rarely presents itself, but we also didn't know if we would ever be open again, and that money could go a long way in the pending apocalypse. We crossed our fingers that being closed for one month was the worst-case scenario. Woolly Mammoth is more than a store, more than our livelihood—it is its own life force, and the thought of it suddenly ceasing to exist, like switching off a light, was an incredulous grief-filled kick in the gut."
"Throughout this time, we learned that an essential comfort and joy can be found in seemingly non-essentials and weird stuff like the things at Woolly Mammoth."
"Overall, we consider ourselves extremely lucky to still be standing. The easiest way to support Woolly Mammoth is to buy a T-shirt online or in person, plus, you can stop by the shop everyday between noon to 5pm and visit Felix, the four-legged chicken."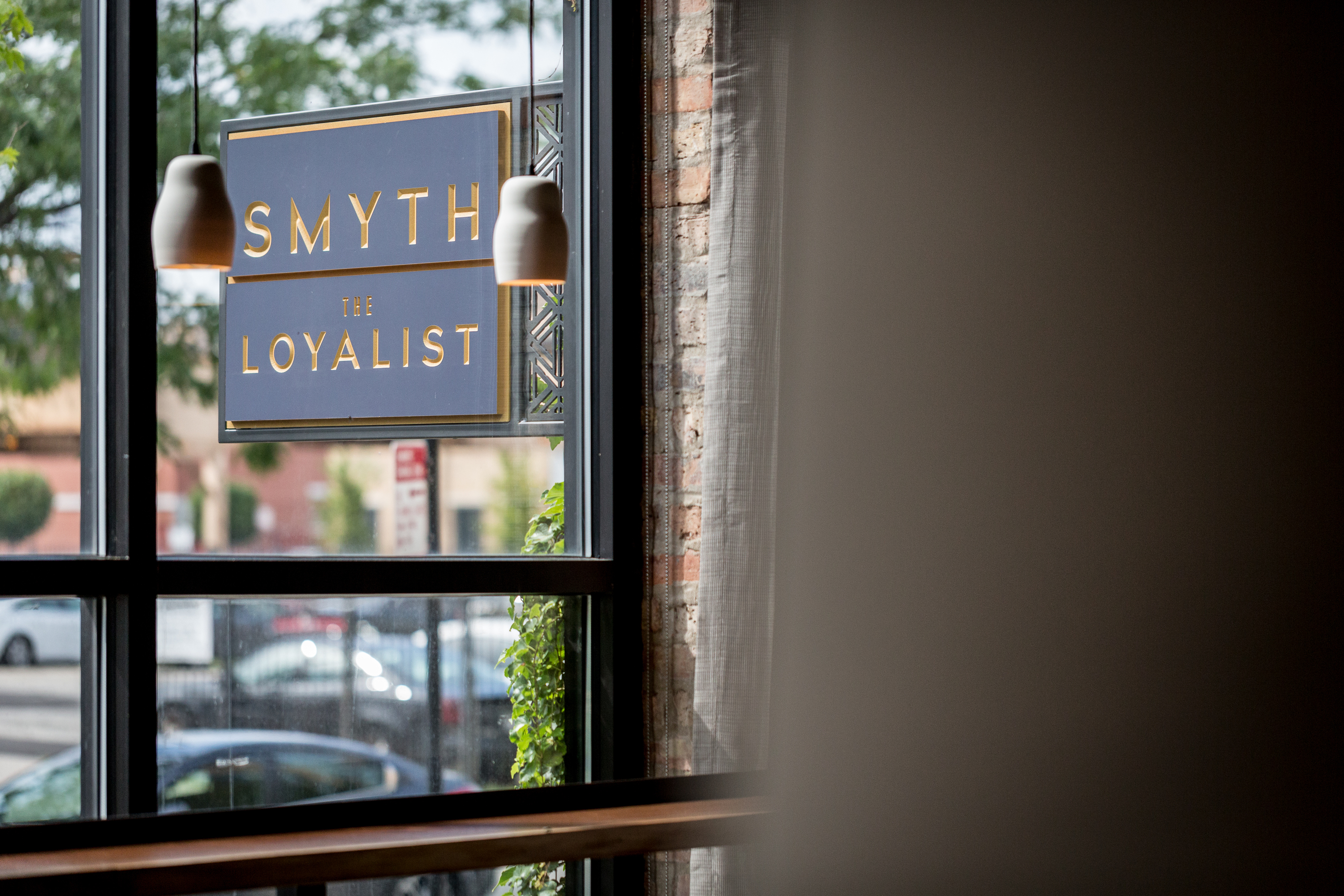 Christopher Gerber, general manager
"Our last night was very busy—both in Smyth and The Loyalist—but we definitely saw what was coming in speaking with friends from all over the country and seeing the future cancelations begin to trickle in. By then, we had taken all of the advised precautions and were communicating in daily meetings to the whole staff about the possibility of what was coming."
"The mood among most guests was still convivial; I don't think it had quite sunken in. Not to mention the inherent modicum of escapism that dining out provides. That last week, the staff were a mix of anxiously cautious and disbelievingly unfettered."
"The decision was made for us that Sunday/Monday with the restaurant shutdown announcement. That meeting I remember the most: [It was] very somber, but there was a fighting spirit emanating from the owners, John and Karen [Urie Shields]. Our expectations were that it would be a few weeks because we foolishly believed our government leaders. After about a week and a half of sitting on our hands, we started to ideate our next step of offering pickup meals from The Loyalist. By April 3, about one-fifth of us were back to work."
"Right now we are open for indoor dining at Smyth, and The Loyalist will be soon to follow. We are also still offering a smattering of to-go options from both restaurants."
Erick Williams, owner and chef
"Our last night at Virtue was surreal. People were dining, sharing food, smiling and laughing during brunch. It was as full as allowed and a good service. By the time we hit dinner, it was a slow death. It was as if someone had hit a switch. Customers were asking what we were going to do, if we were going to close. It was a tough shift to process. Looking back, it feels like a bad dream. The team was very uncertain and confused. What I remember most is people starting to hoard in grocery stores and the unavailability of toilet paper. I thought this would last six months, with three months being a complete focus on organization and efficiencies. I was sadly mistaken."

"Virtue is currently open for indoor [dining], pickup and delivery. Our GoFundMe account remains open at Virtue restaurant and the proceeds from the sales of sweatshirts and T-shirts go to supporting the business and staff."
Stephen Freshnock, bar manager
"There seemed to be mixed feelings and some disbelief. Some regulars were stocking up from our Bottle Shop, others were under the impression that it would be short-lived. I remember the bar being slow with a few regulars coming in to have one final beer. We chose to pivot to offering daily local delivery March 18. Also, we began doing weekly themed tastings via Facebook Live to keep a human connection with our patrons."
"Right now, The Beer Temple is open on both our bottle shop and bar sides, in accordance with rules set by the city."
Have a few minutes to share how much you love Chicago? Take the
Time Out Index survey

here!
Most popular on Time Out
- Where to celebrate St. Patrick's Day in Chicago
- 10 women-owned businesses to support in Chicago right now
- The 14 best places for hiking near Chicago
- 6 places in the Midwest that look like they could be in Europe
- The best things to do in Chicago this weekend