There's no denying that Chicago's newest pizzeria is a product of the pandemic. Inhabiting the former Bite Cafe space, Pizza Friendly Pizza is a scrappy and hopeful collaboration between friends Noah Sandoval (Oriole, Kumiko, Kikko) and Bruce Finkelman, the managing partner of 16" on Center (Empty Bottle, Bite Cafe). The two met long before the word "coronavirus" became part of our regular vocabulary, but it wasn't until they both had to temporarily shutter their businesses that the idea of working together became a possibility.
"On March 7, we were texting about a band that was playing at the Empty Bottle—Noah was going to go and I was going to try to meet him there. And then on the 13th, we were talking about what the hell happened to our industry and how we were going to make do moving forward with both of our restaurants. On the 15th, I took a look at what this post-COVID dining scene was going to be," recalls Finkelman, who opened Bite Cafe in Ukrainian Village 28 years ago. "I realized that the small restaurant would have significant trouble surviving. In thinking about trying to do something fun, my first text was to him, and we subsequently rode this text train to where we are today."
On Wednesday, July 29, the duo will open Pizza Friendly Pizza at 1039 N Western Avenue in the heart of Ukrainian Village. Finkelman and Sandoval say that the concept came together quickly yet meticulously—and almost entirely over text. Together they mapped out Bite Cafe's evolution from a leisurely neighborhood diner to a grab-and-go pizzeria and sandwich shop that serves the community's current needs.
"Everything happens for a reason. I think the reason for doing this now is looking at where we are in this COVID dining world," Finkelman says. "This partnership with Noah and I will be able to serve something that's a bit more fast-casual, but also, it's a really great plate of food, which I know is so important to both of us."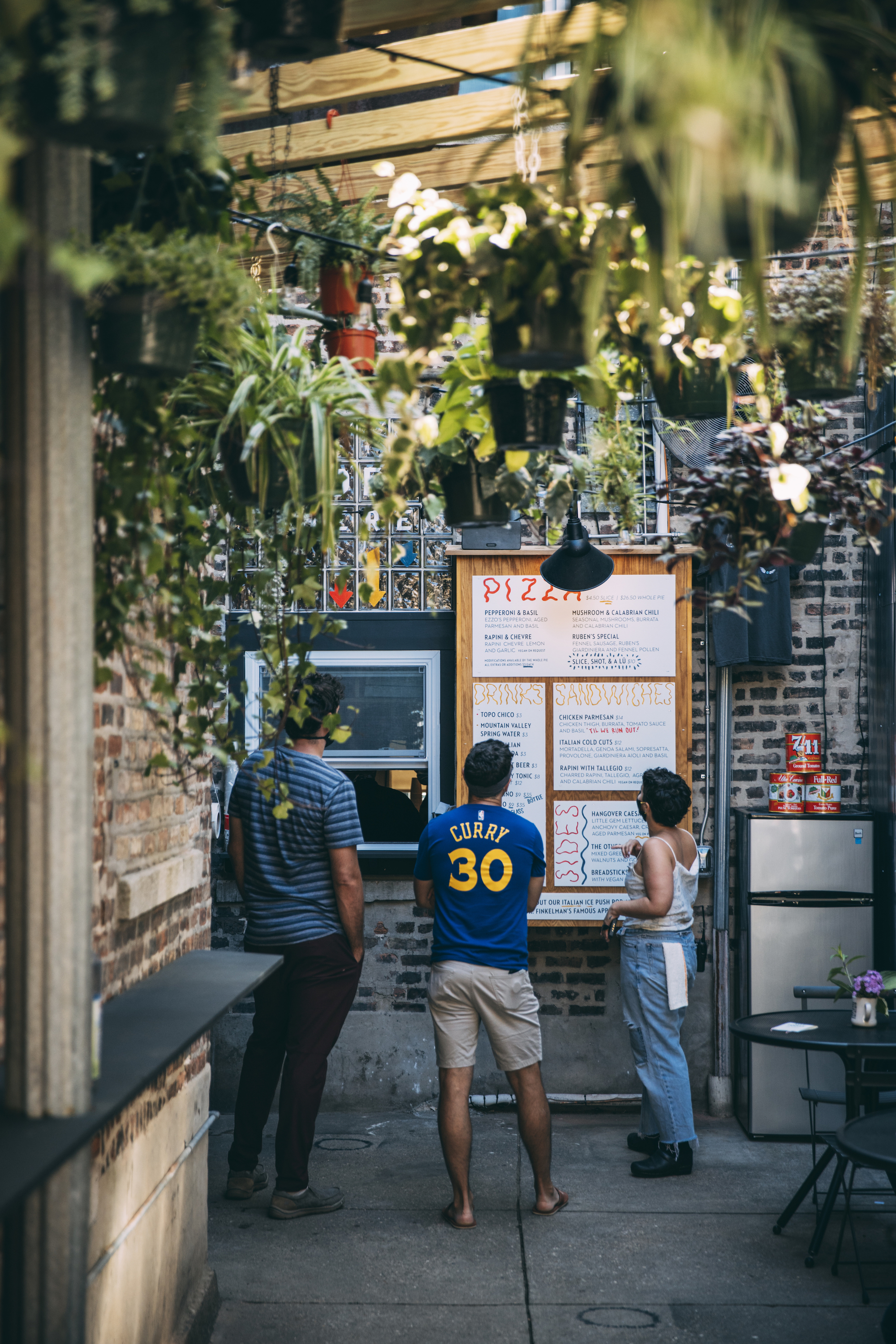 Upon its highly anticipated debut, guests will be able to order at the walk-up window, which is located off of the alley behind the Empty Bottle; there are several tables and chairs set up for outdoor dining. The folks at 16" on Center have reimagined Bite Cafe's interior to befit the new concept, pulling over inspiration from sister spot the Empty Bottle. Though it's not open for indoor service just yet, the dining room feels like an old-school tattoo shop, complete with hand-painted murals from Tre' Jorgensen, the creative director of 16" on Center.
Like its name suggests, the star of the menu is pizza—more specifically, thick Sicilian-style 'za available by the slice ($4.50) or the whole pie ($26.50). There are four varieties to choose from, including pepperoni and basil with aged parmesan as well as mushroom and Calabrian chili with burrata. Diners can make any slice a boozy combo for $10, which includes a can of Solemn Oath Lü kölsch and a shot.
Fine-dining chef Sandoval says he worked tirelessly on the winning recipe, which requires a four- to five-day cold ferment and a 12-hour rise time in the pan. He phoned in pizza expertise from around the globe to get it just right, never settling on a subpar bake. "I talked to some people who hooked me up with some other people, and it finally came down to this guy named John Arena in Las Vegas (World Pizza Champions), and he's been virtually mentoring me for about a month now," Sandoval says.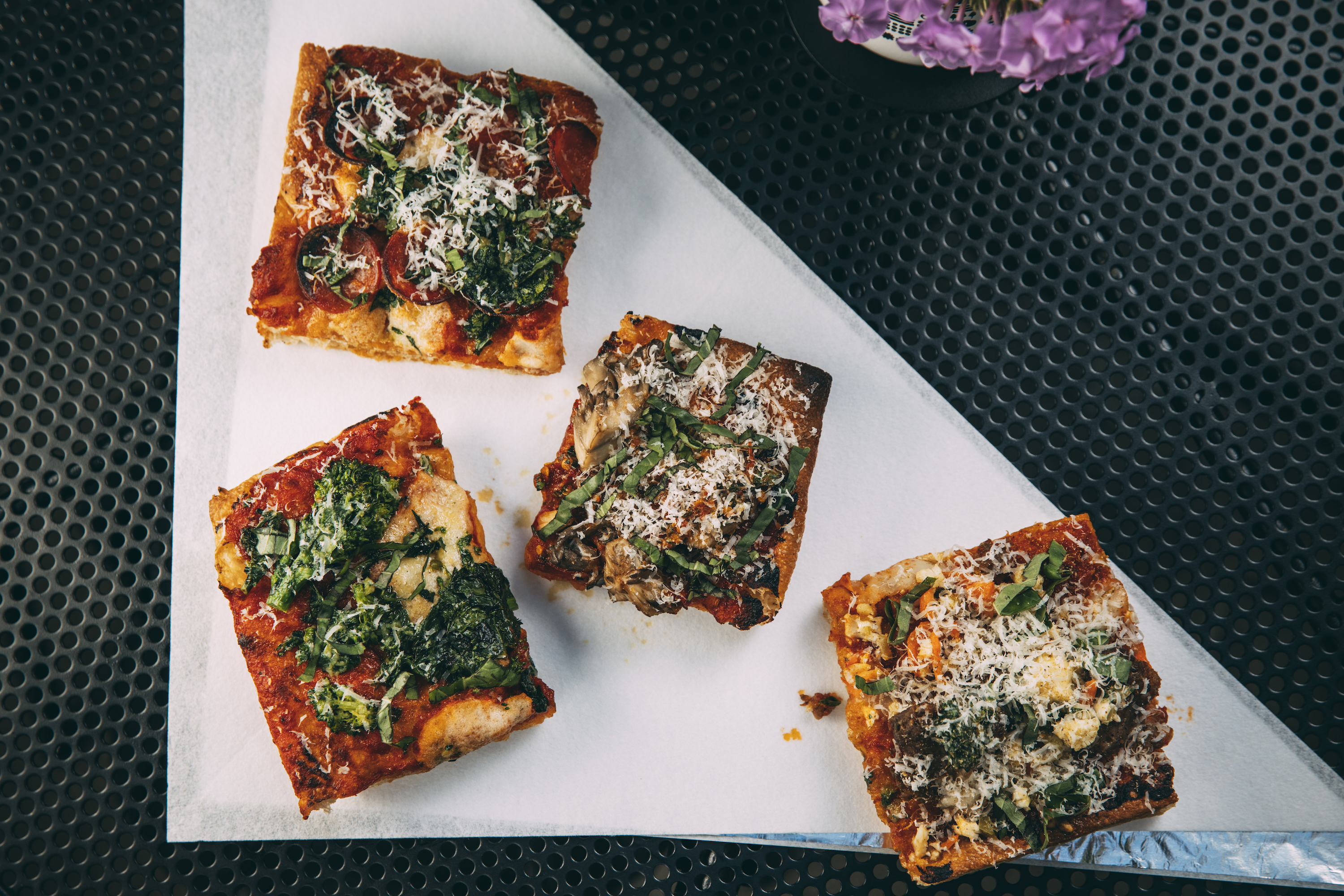 The final product is decidedly Sicilian, which sports a thick and bubbly crust that's anchored by crispy, caramelized edges. "It looks like it's going to be this Chicago deep-dish, gut-bomb thing, but it's much more like a lightly cooked English muffin," Sandoval says.
There are also three stacked sandwiches to choose from: chicken parmesan, Italian cold cuts and rapini with taleggio, all priced between $12 and $14. Rounding out the food offerings are two salads as well as breadsticks served with vegan cheese sauce. On the beverage from, diners can quench their thirst with several craft sodas, red or white wine, a can of Solemn Oath kölsch and pours of fernet. Bar vet Julia Momose (Kumiko) even contributed a spirit-free cocktail to the mix, dubbed the Pizzaberry Tonic, an aperitivo-style sipper that's imbued with basil, fennel, black peppercorns and Tasmanian pepperberries.
For both men, Pizza Friendly Pizza offers a glimmer of hope during an otherwise dismal time for the hospitality industry. For Sandoval, it's the opportunity to twist his fine-dining talents into something casual and fun; for Finkelman, it's the chance to breathe new life into a space he's held dear for nearly 30 years.
"Bite Cafe fed the community—that's one of the things that I'm most proud about," Finkelman says. "I was proud that it was a place in the neighborhood that people called home. When Pizza Friendly Pizza opens, it's important to Noah and myself that it continues to be that inclusive community space that it's always been. It's very important that that continues."
Take a look around Pizza Friendly Pizza, which opens in Ukrainian Village on Wednesday, July 29.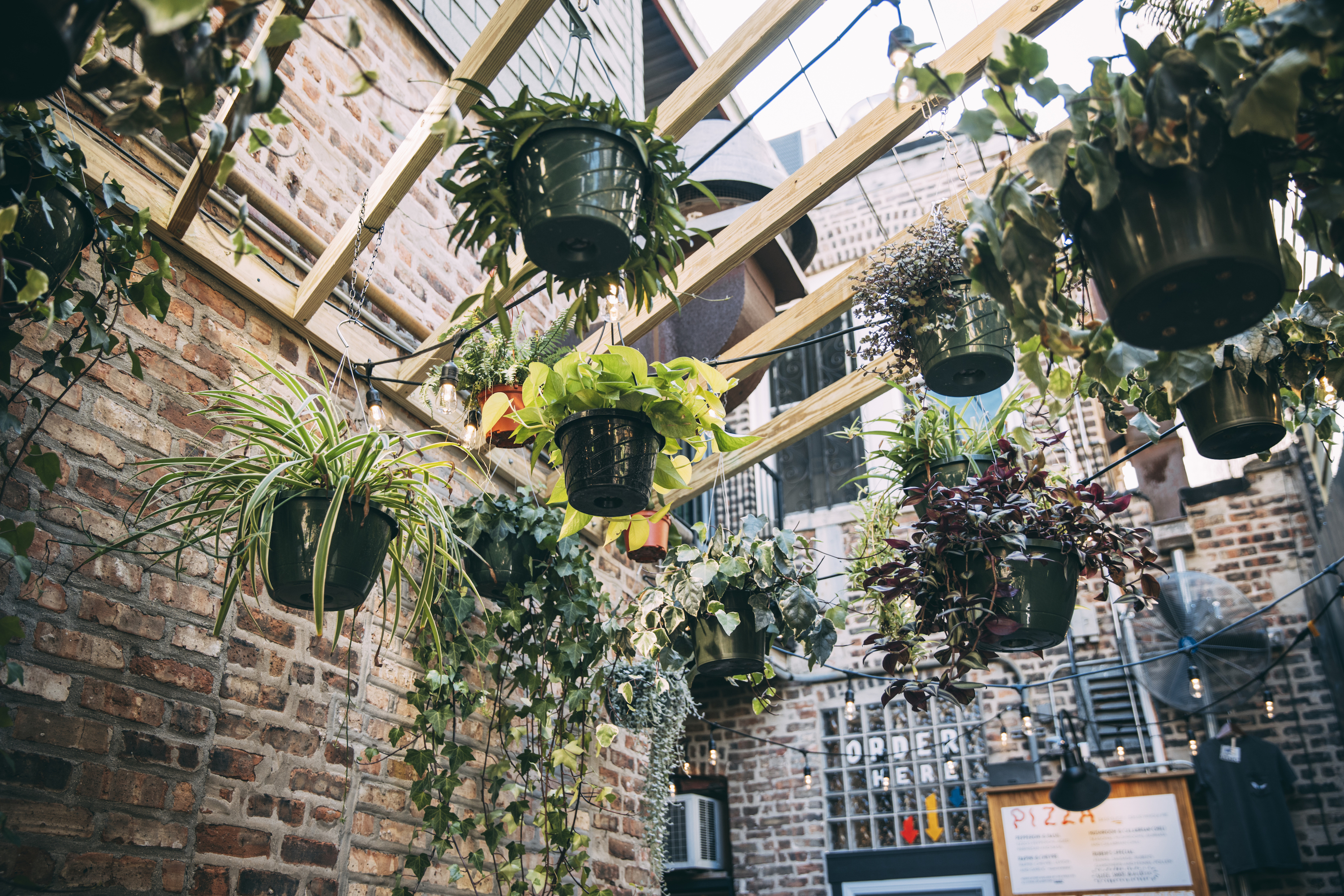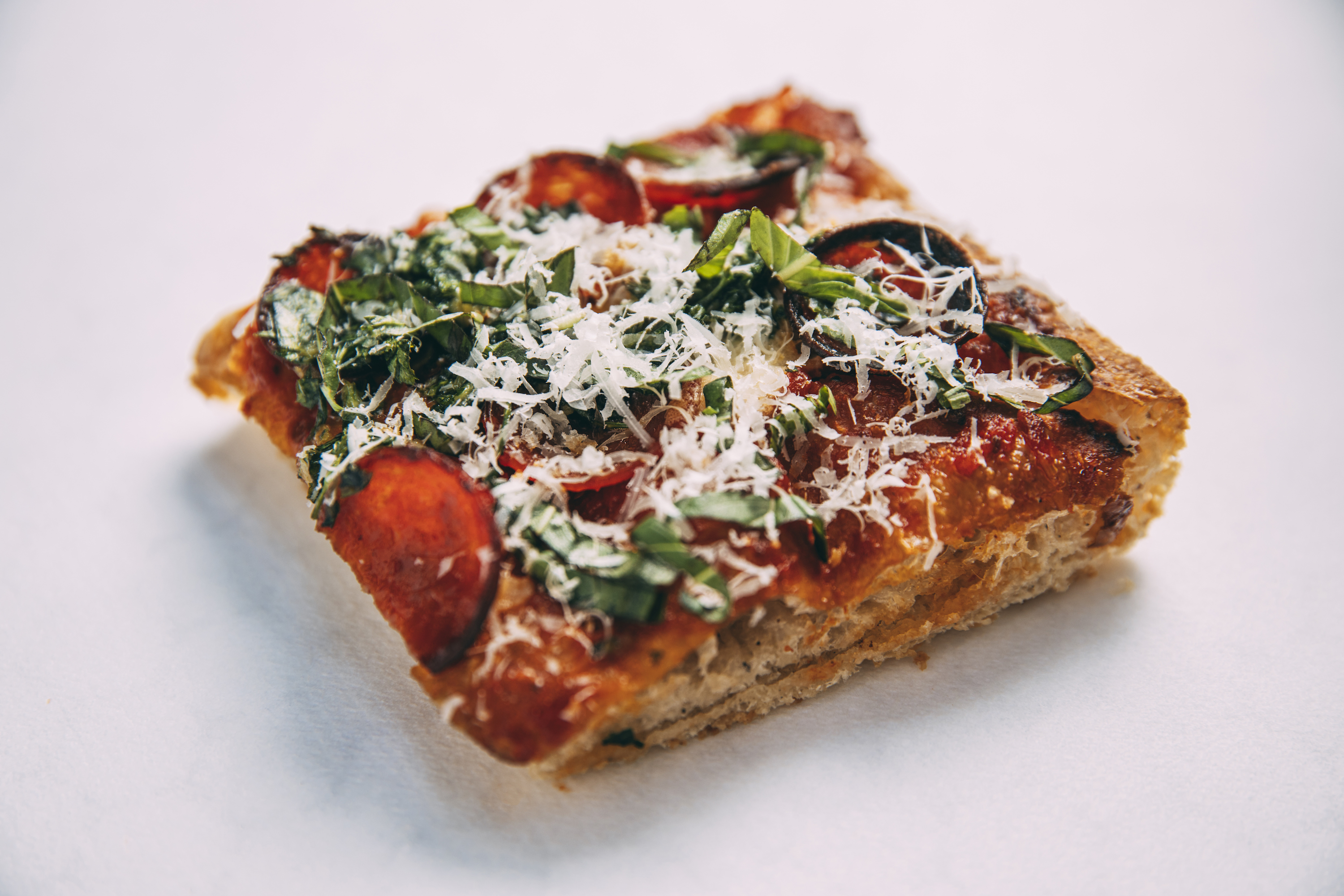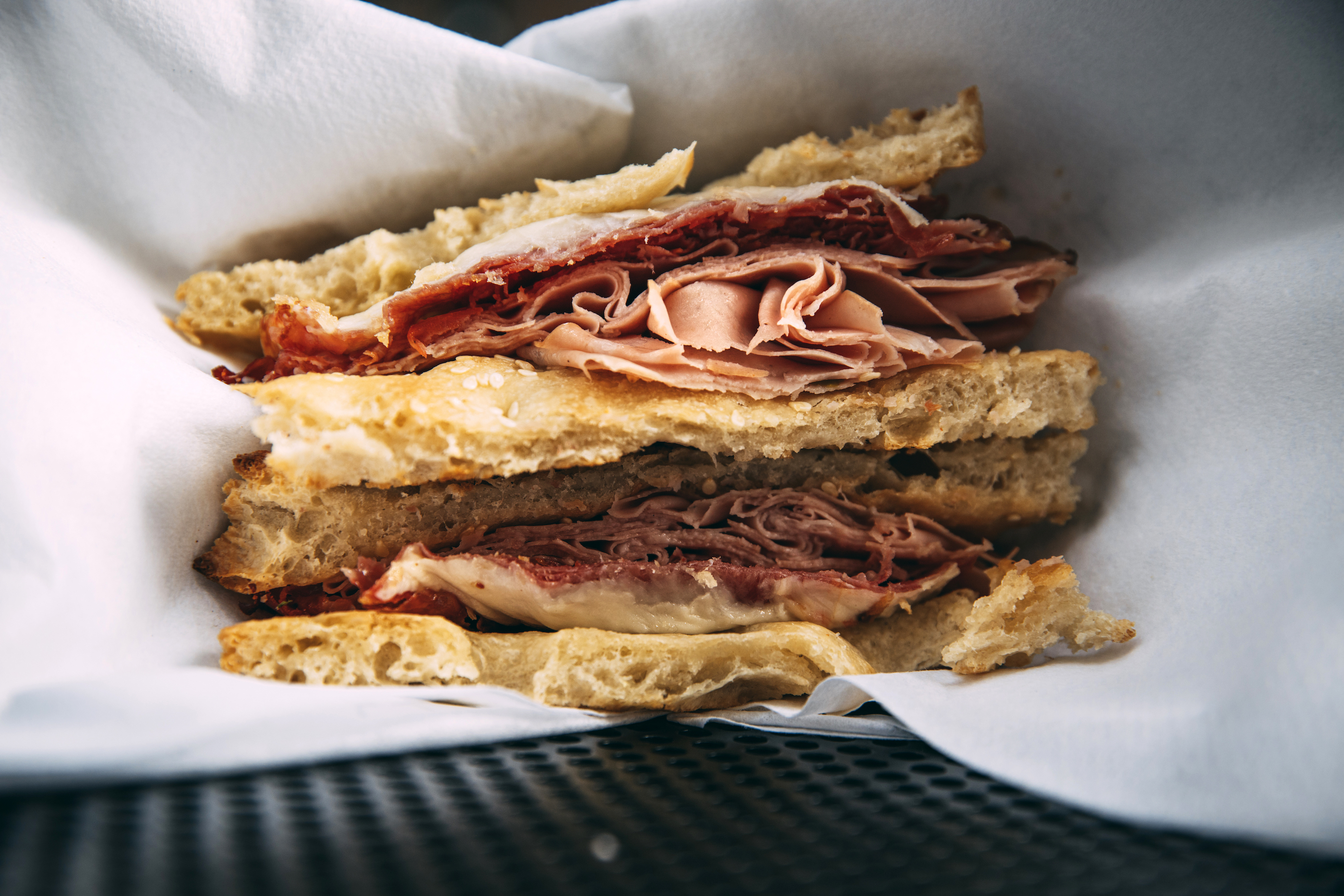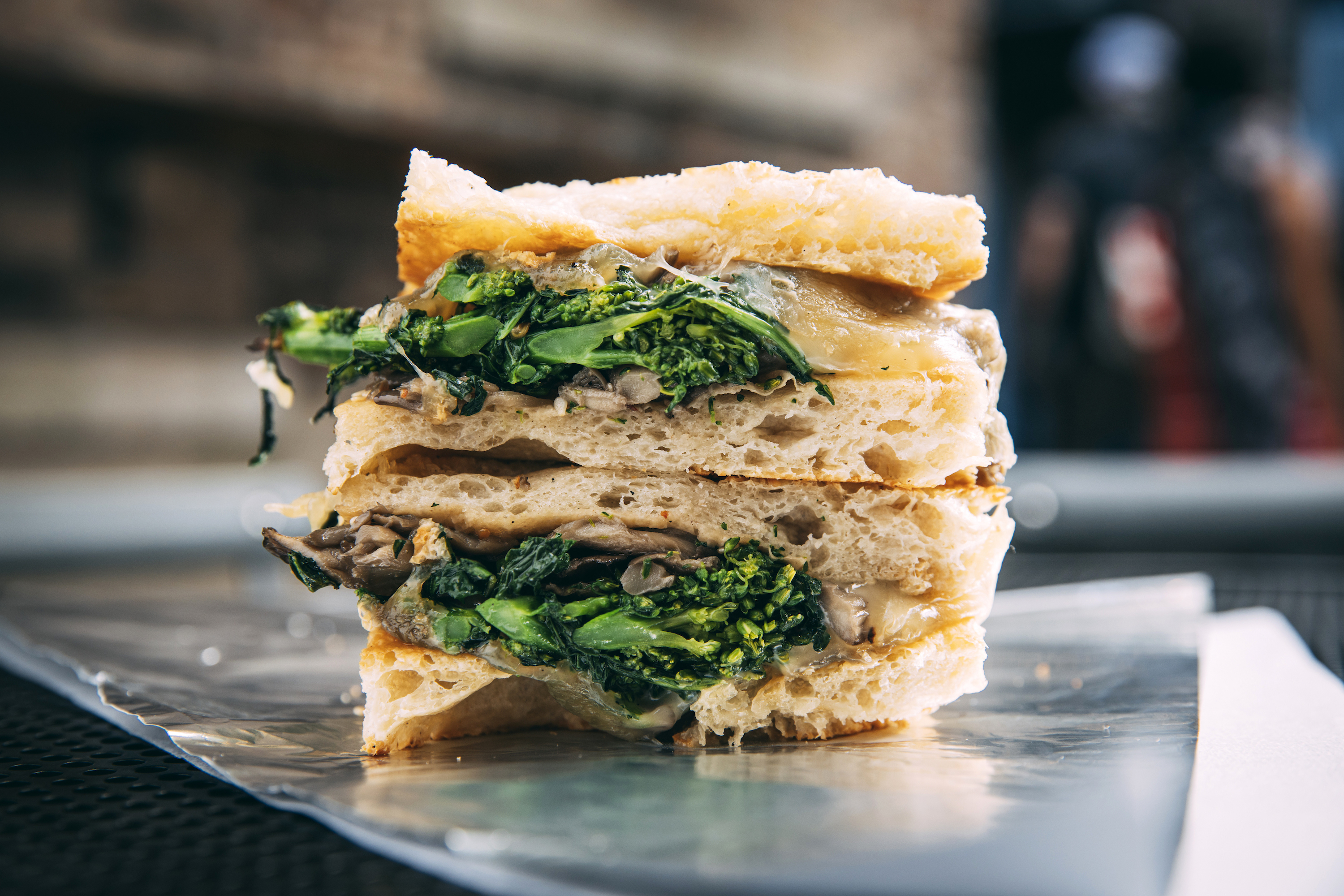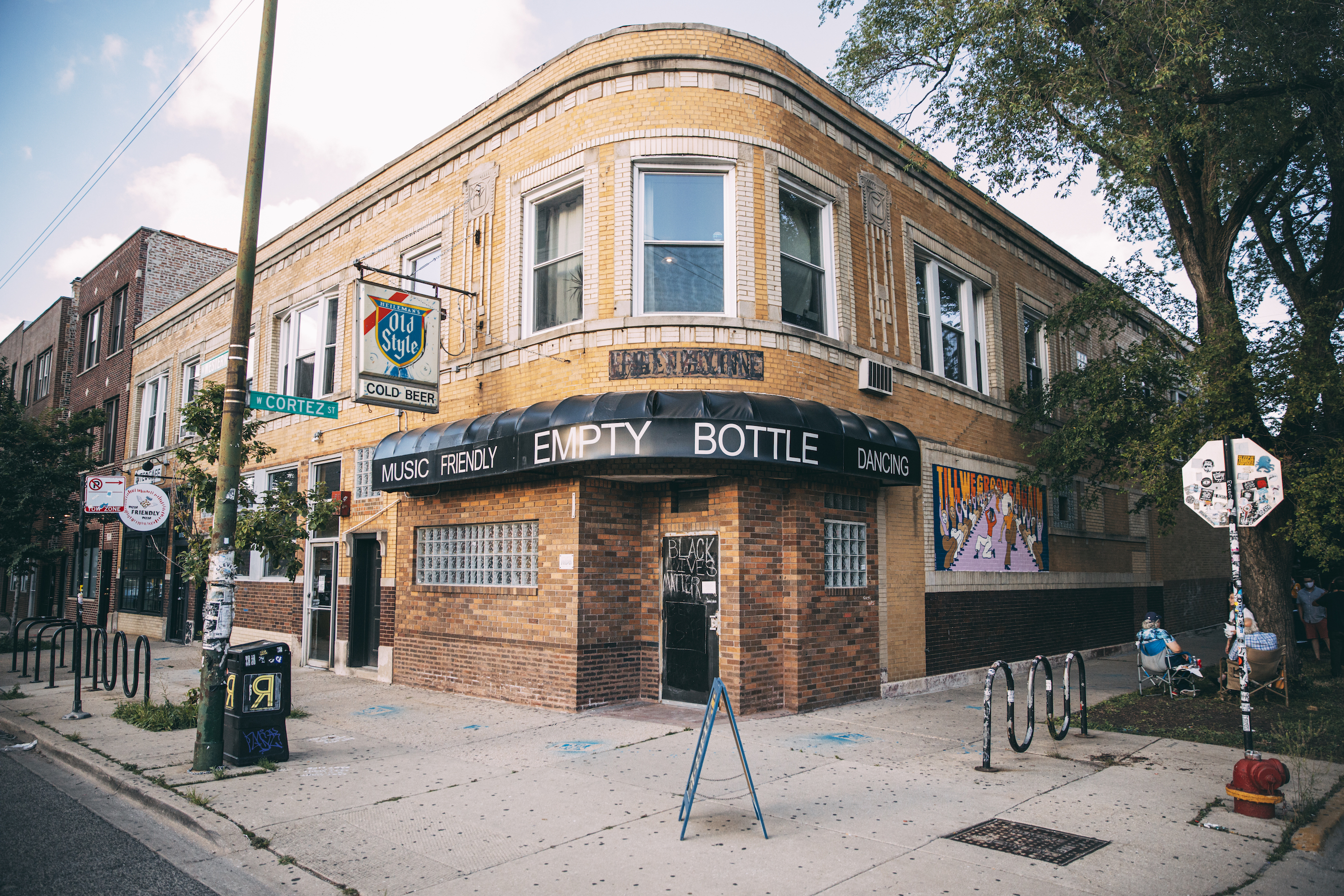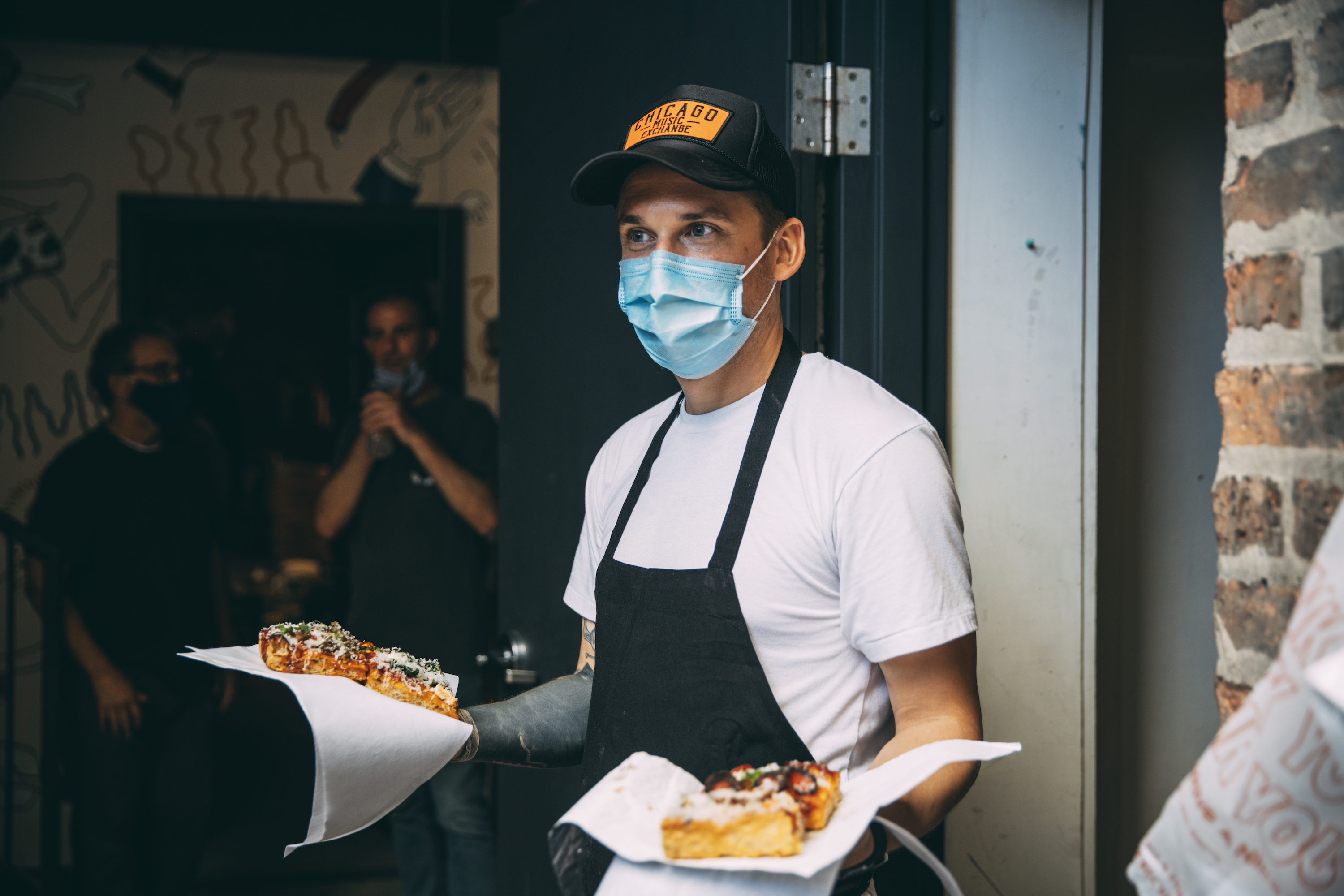 Most popular on Time Out
- Take a look at the cutouts that will fill the stands when the White Sox play at home
- Chicago's beloved Tamale Guy is opening a restaurant
- 13 hidden patios, rooftops and gardens for outdoor dining in Chicago
- 15 lakefront Airbnbs to rent for a summer getaway from Chicago
- The 4 most exhilarating things you can do at The Forge, a massive new outdoor adventure park