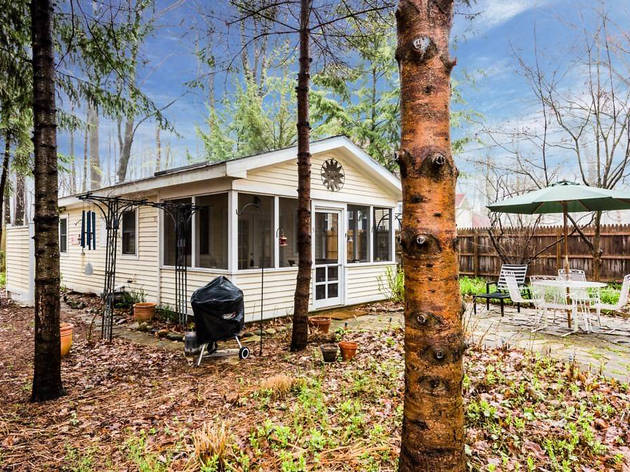 16 lakefront Airbnbs to rent for a summer getaway from Chicago
Grab your beach towels and get ready for a summer of lakeside getaways
Craving a bit of sun and sand? We might be hundreds of miles away from the nearest ocean, but that doesn't mean you can't book a relaxing beach vacation within just a few hours' drive from the city. For a weekend getaway near Chicago, consider these beautiful lake houses available for rental on Airbnb, which offer everything from stunning waterside vistas to private beaches perfect for taking a dip. Whether you prefer quaint cottages atop the dunes near Lake Michigan, quiet farm stays or massive villas for entertaining a group, you're bound to find something to love among these beachy picks—clear your calendar and starting planning that much-deserved vacation.
This article includes affiliate links. These links have no influence on our editorial content. For more information, click here.
RECOMMENDED: The best Airbnb cabins near Chicago
Lakefront Airbnbs near Chicago
Photograph: Courtesy Airbnb
1. The Summer House at the Lavender Farm in Fennville, MI
The fields of lavender surrounding this bright-white modern abode function as a natural form of aromatherapy. The loungers in the backyard would be an ideal spot for an outdoor nap, while the Japanese garden would be a lovely place to get some reading done. Home cooks will love the sleek open concept kitchen and backyard grill, too.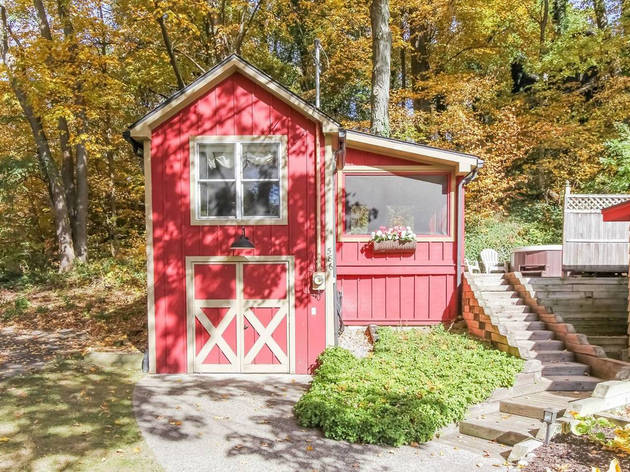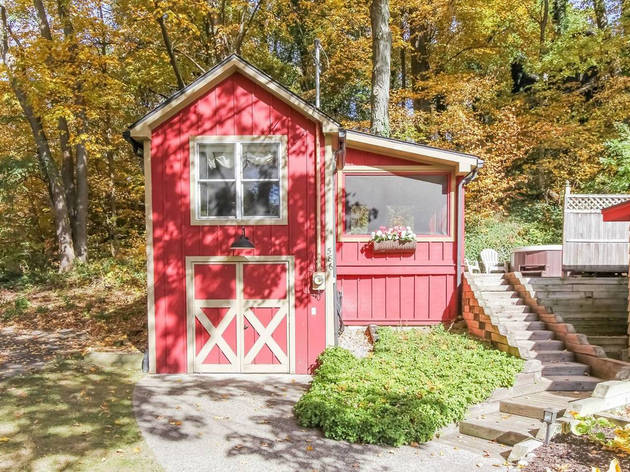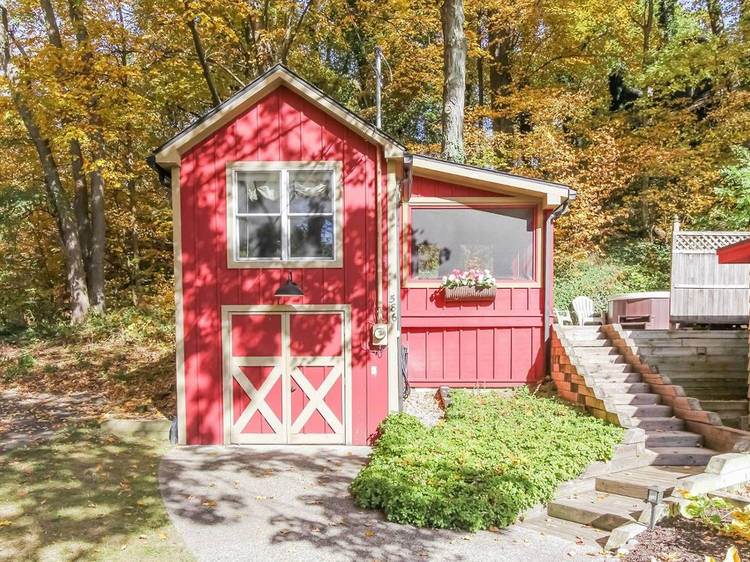 Photograph: Courtesy Airbnb
2. The Oriole in Saugatuck, MI
Since it's not far from white-sand Oval Beach, the trail to Mount Baldhead and a plethora of local art galleries, this tiny house would be the perfect home base for a weekend of exploring all Saugatuck has to offer. The candy-apple red cottage might be small, but it has everything you need for a romantic getaway: a screened-in porch, queen-sized bed, kitchenette and outdoor hot tub.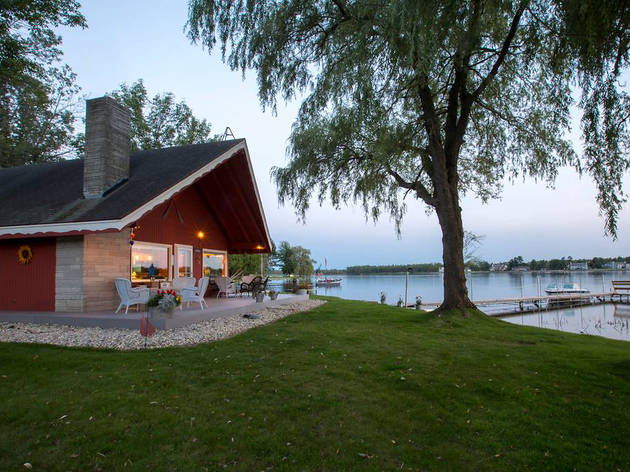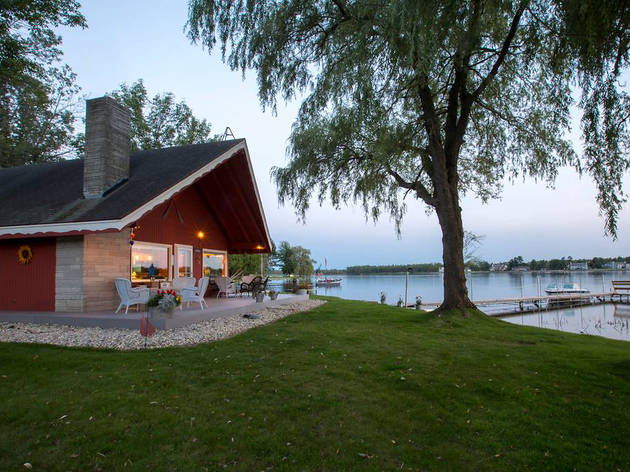 Photograph: Courtesy Airbnb
3. Chalet on the Shore in Sturgeon Bay, WI
This Door County home has a vintage nautical vibe, thanks to views of Sturgeon Bay, lake-themed decor and a shape that mimics the hull of a ship. Make good use of the rowboat, kayaks and fishing gear at the backyard pier, then bust out the board games after night falls.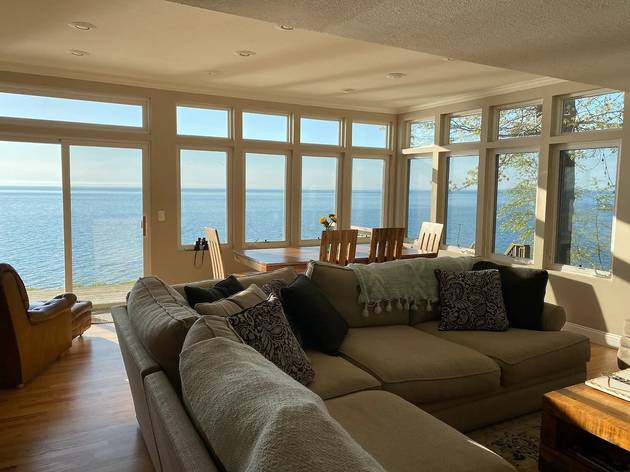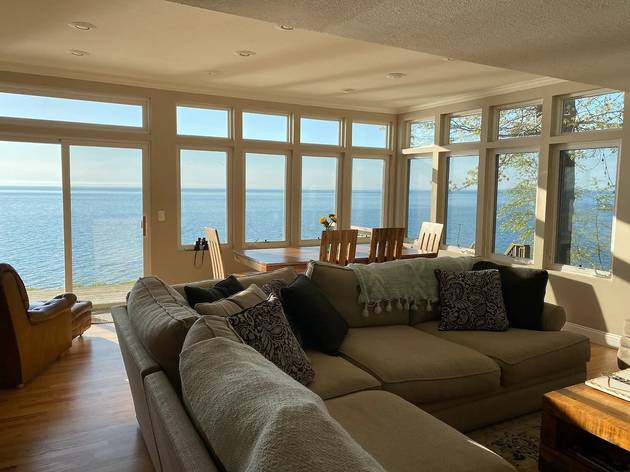 Photograph: Courtesy Airbnb
4. Luxury Lake Michigan Home in Mears, MI
It's not a budget getaway—as its title clearly implies—but this ultra-plush lakefront home offers cushy amentities and stunning views of the water nearly everywhere you look. Take in panoramic lakefront vistas from the living room's floor-to-ceiling windows or head outside and explore the surrounding nature areas; either way, you're in for a relaxing Lake Michigan getaway.
Photograph: Courtesy Airbnb
5. Lake Michigan Writer's Cabin in Kenosha, WI
Whether you plan to work on your novel or prefer to spend your days boating around Lake Michigan, this peaceful cabin would be a lovely place to spend a weekend. Take advantage of the nearby dock to canoe, kayak, jet ski or boat on the pristine waters, or stay on dry land if you just want to soak up the sunshine.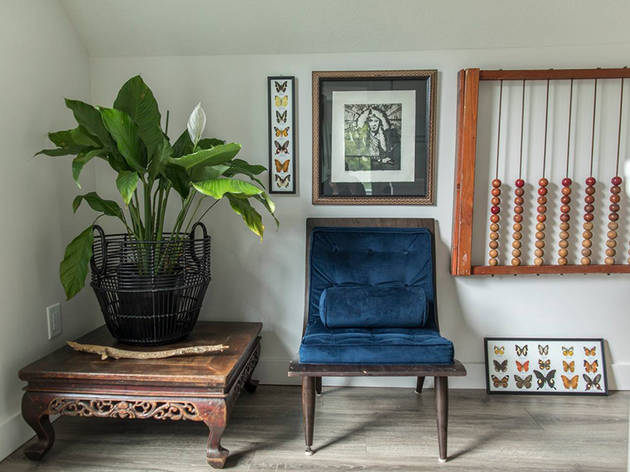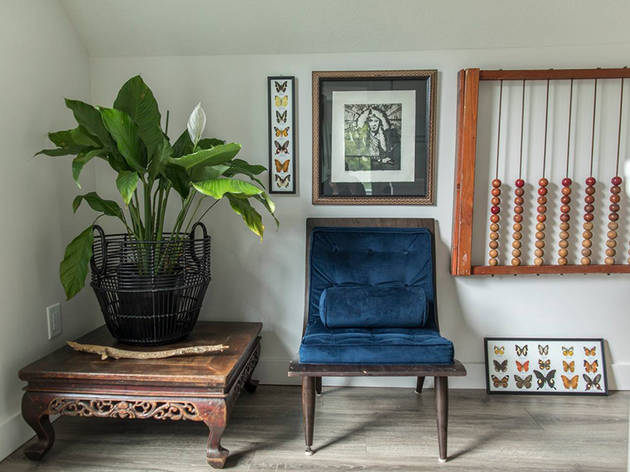 Photograph: Courtesy Airbnb
6. Wren House in Traverse City, MI
If you care just as much about a home's aesthetic as you do its location, reserve this yellow bungalow outfitted with impeccable mid-century modern decor. One-of-a-kind touches like an antique abacus and sketches of Scandinavian rulers adorn the walls, while vintage velvet chairs and minimalist bed frames fill the rooms. Best of all, you're just a short bike ride away from Traverse City's boutiques, restaurants and brewpubs.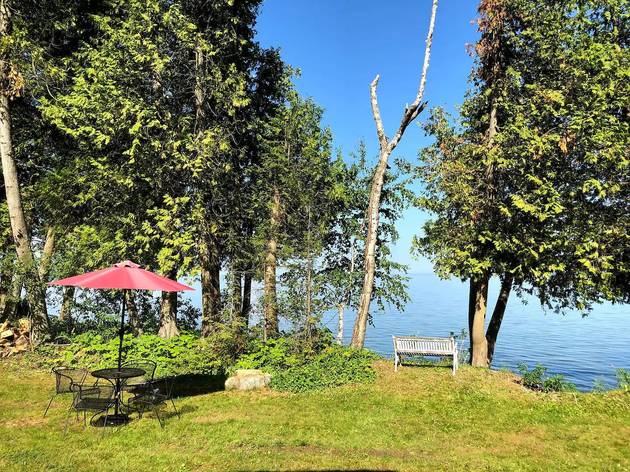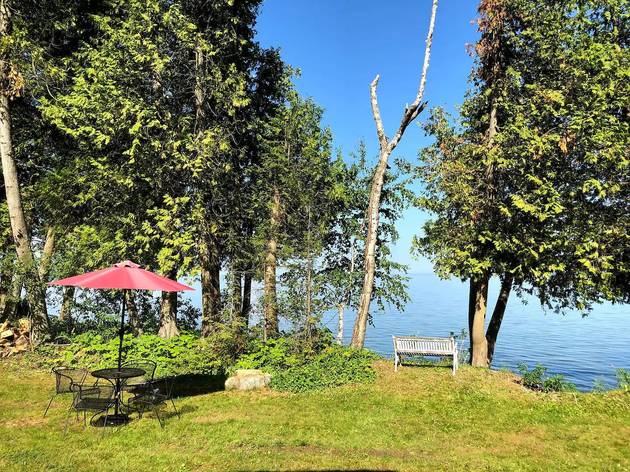 Photograph: Courtesy Airbnb
7. Sea Glass Cottage in Sister Bay, WI
Expand your sea glass collection at this Door County cottage, which features a leafy backyard overlooking the water and access to a secluded rock beach below. A fully-equipped kitchen invites cooking and baking, and while the tidy white-planked dining room is lovely, we recommend taking your breakfast at the outdoor table within eyeshot of the beach.
Photograph: Courtesy Airbnb
8. Beautiful Log Cabin on the Bay in Traverse City, MI
For the ultimate rustic getaway, rent this traditional log cabin in northern Michigan. Kids of all ages will love walking into the waters of Grand Traverse Bay from the private sand beach, grilling up some burgers on the deck or roasting marshmallows by the outdoor firepit on the bluff.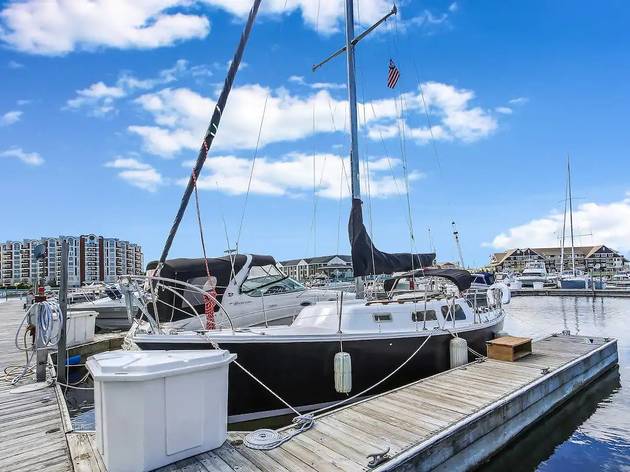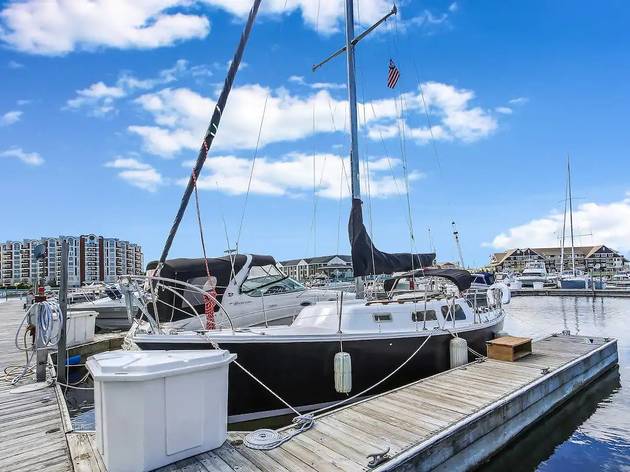 Photograph: Courtesy Airbnb
9. Charming Sailboat in Racine, WI
Have you ever dreamt of spending the night on a sailboat, falliing asleep to the sound of waves? Book a night or two aboard "Clementine," a 29-foot sailboat docked in Racine, Wisconsin's Reefpoint Marina. Catch some rays on the ship's deck or take a dip in the marina's private swimming pool and hot tub, and make sure to spend at least watching the sunrise over the lake from your shipside vantage point.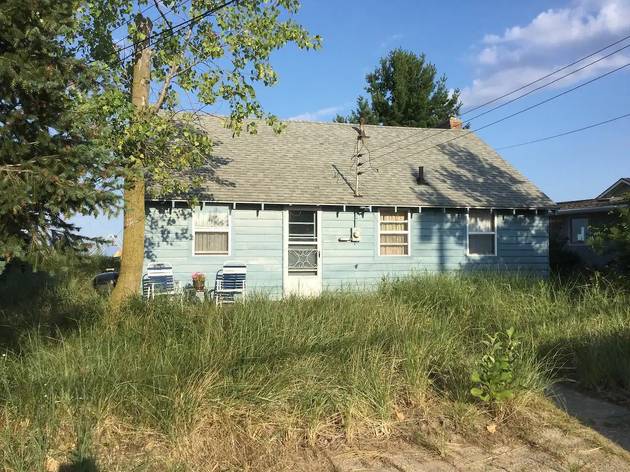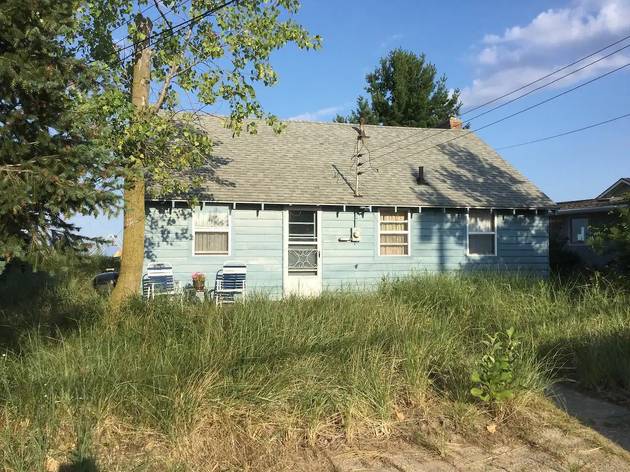 Photograph: Courtesy Airbnb
10. The Blue Cottage in Mountain Beach, MI
Picture this: You spend Saturday morning at the farmer's market in nearby Holland, Michigan, picking up fresh bread, berries and veggies before returning to this little cottage on the lake. Then you head down the private beach below, weaving your way through grass-studded dunes, to have a picnic by the water. Such an idyllic lifestyle could be yours (for a few days, at least) when you stay at this charming rental!
Photograph: Courtesy Airbnb
11. Lake Breeze in Lakeside, MI
This charming two-bedroom home boasts both a private beach and lap pool, so you have plenty of options for swimming. A group of friends could while away the hours playing cards by the fireplace, whipping up meals in the open-concept kitchen and sipping drinks on the deck.
Photograph: Courtesy Airbnb
12. Tiny Lake Cottage at Cypress Resort in Antioch, IL
Test drive the tiny house lifestyle in this pint-sized cottage from the 1950s. The 329-square-foot home was literally sliced in half years ago to accommodate a changing lot line, creating a funky but charming studio layout. What it lacks in size it makes up for in location: The property offers 480 feet of beach access, plus a floating pier and boat launch.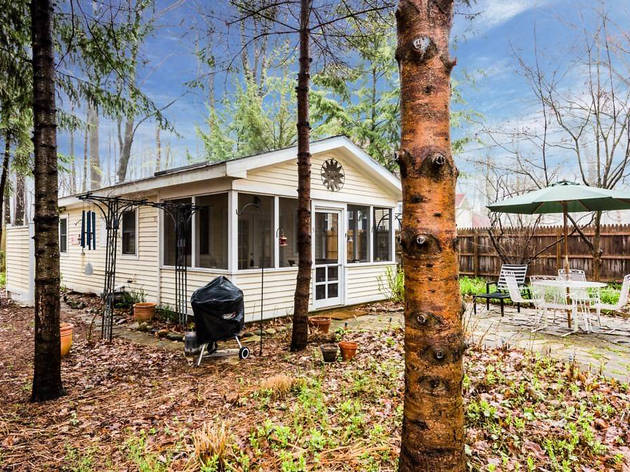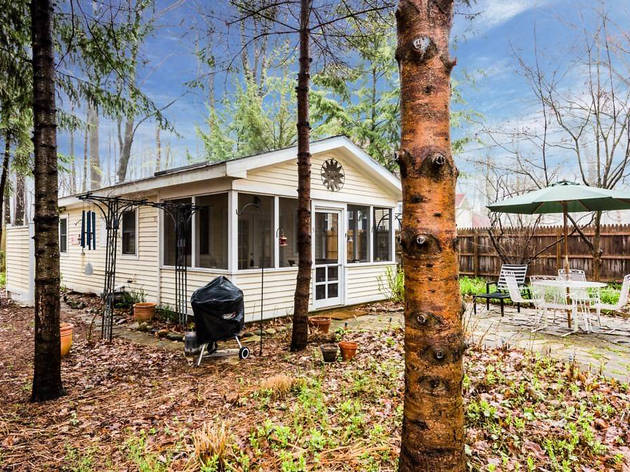 Photograph: Courtesy Airbnb
13. Greenwood in Union Pier, MI
This cozy one-bedroom hideaway in Union Pier is just a short walk into town, where you'll find small art galleries, cute cafes, local wineries and a well-loved public beach. After you return home for the evening, you can kick back on the screened-in porch, by an outdoor fire pit or beside the wood-burning fireplace.
Photograph: Courtesy Airbnb
14. Artist's East Side Oasis in Milwaukee, WI
Two blocks from both the Downer Avenue shopping district and Bradford Beach, this second-story residence has an eclectic vibe to match Milwaukee's vibrant art scene. (Think palm print furniture, vintage wall art, a spiral staircase and a gorgeous maroon AGA range.) Four beds and a couch can comfortably sleep up to seven people, so you can round up the whole crew for a weekend getaway.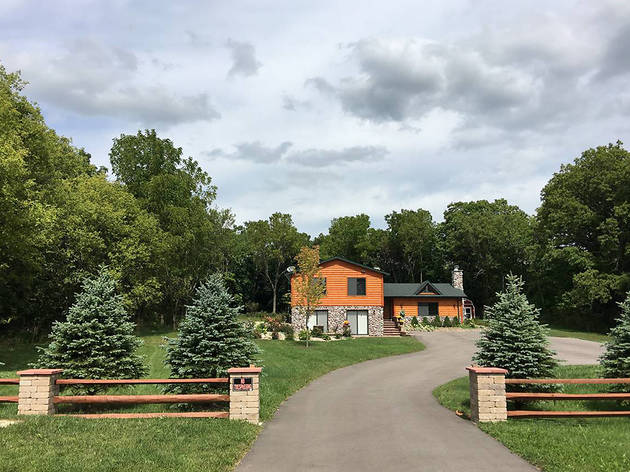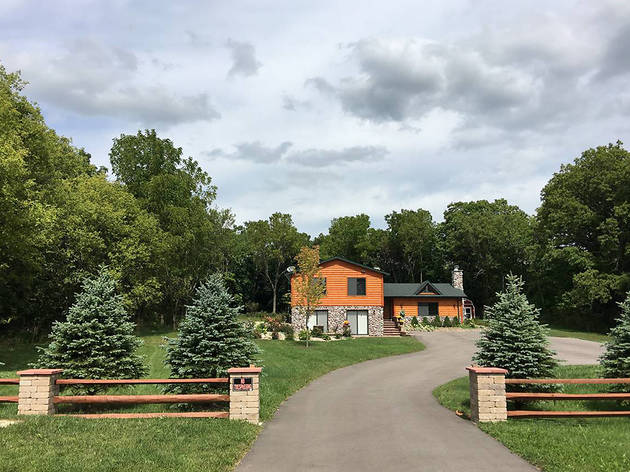 Photograph: Courtesy Airbnb
15. Retreat Cottage With Pool in Lake Geneva, WI
With an in-ground pool, outdoor fire pit and personal theater, this four-bedroom cabin certainly offers plenty of entertainment options. You're also a short one-mile drive from Lake Geneva, where you can get your fill of sailing, paddle boarding, swimming, jet skiing and other water sports.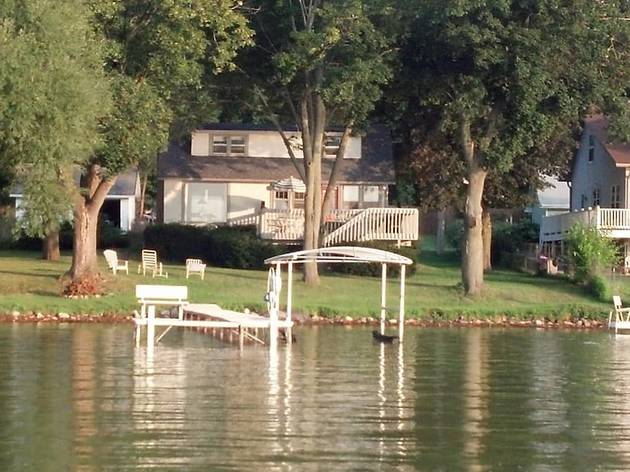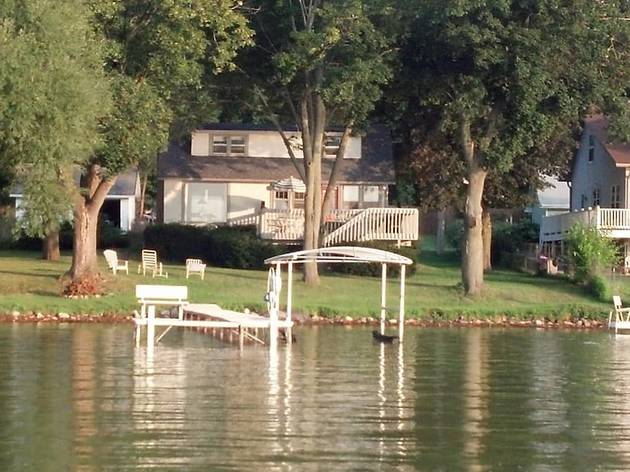 Photograph: Courtesy Airbnb
You want a motorboat with your Airbnb? You got a motorboat with your Airbnb. But to be fair this glorious pad on Lake Como would be a draw even without the speeder. It's at the end of a private road so you'll get plenty of peace and quiet but if you want to venture out? There's a great hiking trail on the Hermansen Conservatory just a few hundred yards from the house, plus downtown Lake Geneva is three miles away.