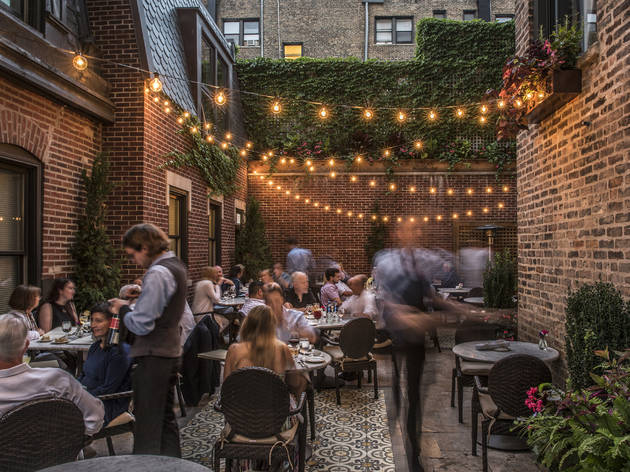 13 hidden patios, rooftops and gardens for outdoor dining in Chicago
These tucked-away oases transport diners from the hustle and bustle of the city
Come summertime, the best restaurants in Chicago expand their physical footprint with sidewalk patios and sky-high rooftops, offering alfresco dining opportunities galore. When the sun is shining, the most popular outdoor restaurants in Chicago buzz with diners chasing long summer nights. But if you want to skip the wait list, head to the city's most beautiful hidden patios, rooftops and gardens instead. None of the spots on this list are total secrets—in fact, many are quite well known (we even included a Michelin star Chicago restaurant). But because their outdoor spaces are tucked away in backyards and off the beaten path, they offer quiet dining oases in the middle of the bustling city. Add the city's most beautiful hidden patios to your summer bucket list, and enjoy an alfresco dining experience that feels worlds away.
RECOMMENDED: Discover more outdoor dining options in Chicago
The best of the city
Named for Time Out's late founder Tony Elliott, Tony's is the crown jewel of Time Out Market Chicago. The cozy all-season rooftop bar is decorated in vintage Time Out London covers, twinkling lights and handsome wood beams that stretch the length of the room. The space is anchored by a sprawling bar that serves a curated selection of wines, beers and signature cocktails. If the sun is shining, wander outside to take in skyline views and enjoy a meal on the breathtaking terrace.
Hidden patios and rooftops in Chicago