Just in time for the spring equinox, Time Out Market Chicago has created an astrological chart matching all 12 zodiac signs with their complementary dishes. Are you a life-of-the-party Leo? Then grab a burger at Big Kids. But if you're a social and accommodating Libra, make some friends by picking up a box of Firecakes donuts. Whatever your sign, there's a perfect food that awaits the next time you visit the all-encompassing culinary destination in the heart of Fulton Market.
Aries: Ramen
Much like a bowl of ramen, you're fiery and often too hot to handle. We're here for it, though, just like Aries are here for noodles from Bill Kim Noodle Bar. The smoked pork ramen boasts a Korean twist with kimchi-braised pork, and you're welcome to add extras like tofu, shrimp and wontons.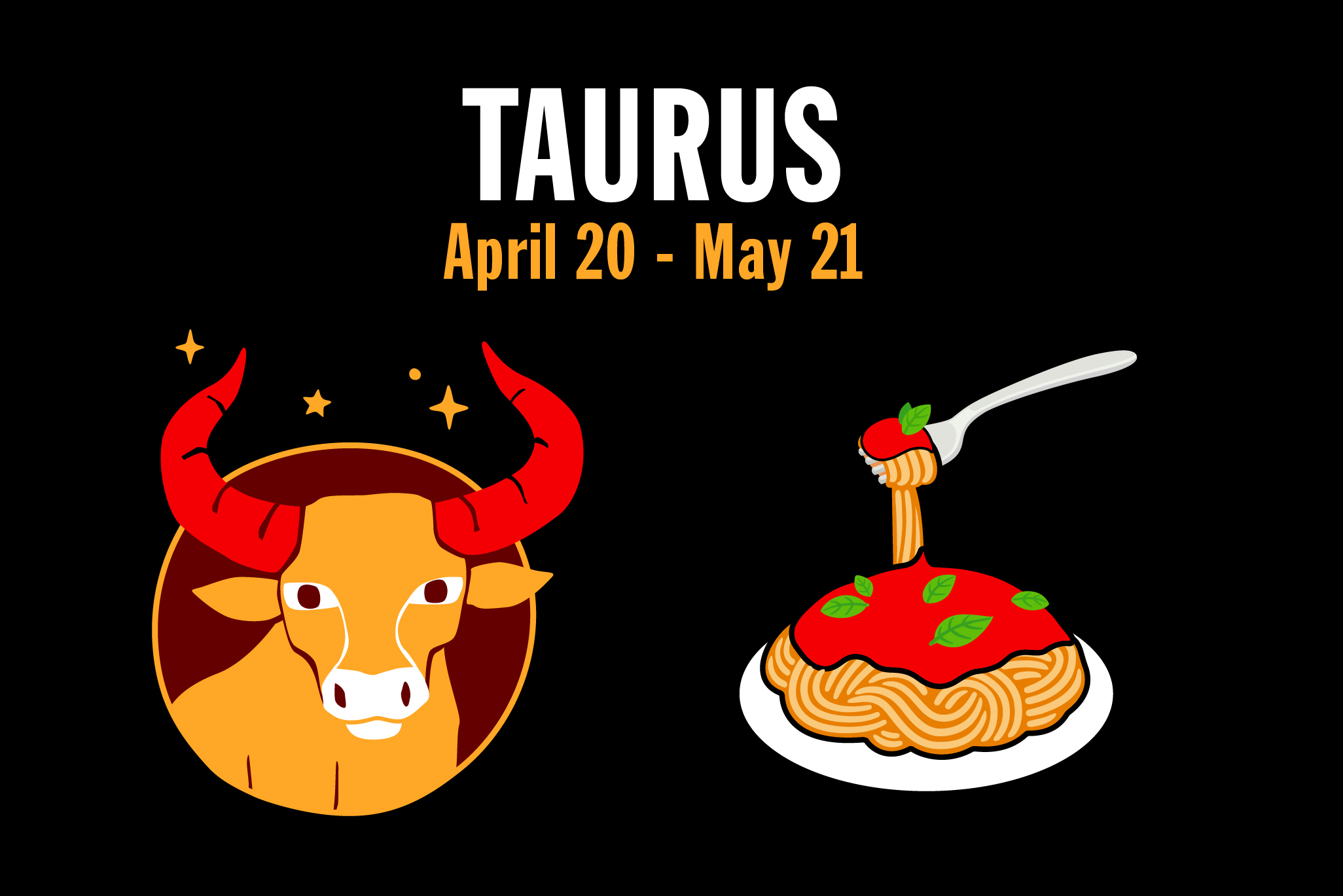 Taurus: Pasta
You love to be embraced, and nothing comes closer to a warm hug than digging into some hearty pasta. No matter what you order, Gemma Foods' lineup of handmade pastas always hits the spot. We find ourselves coming back to the signature canestri alla vodka time and time again—a comforting bowl of short ridged pasta in vodka sauce made with crushed tomatoes, garlic, onions and mascarpone.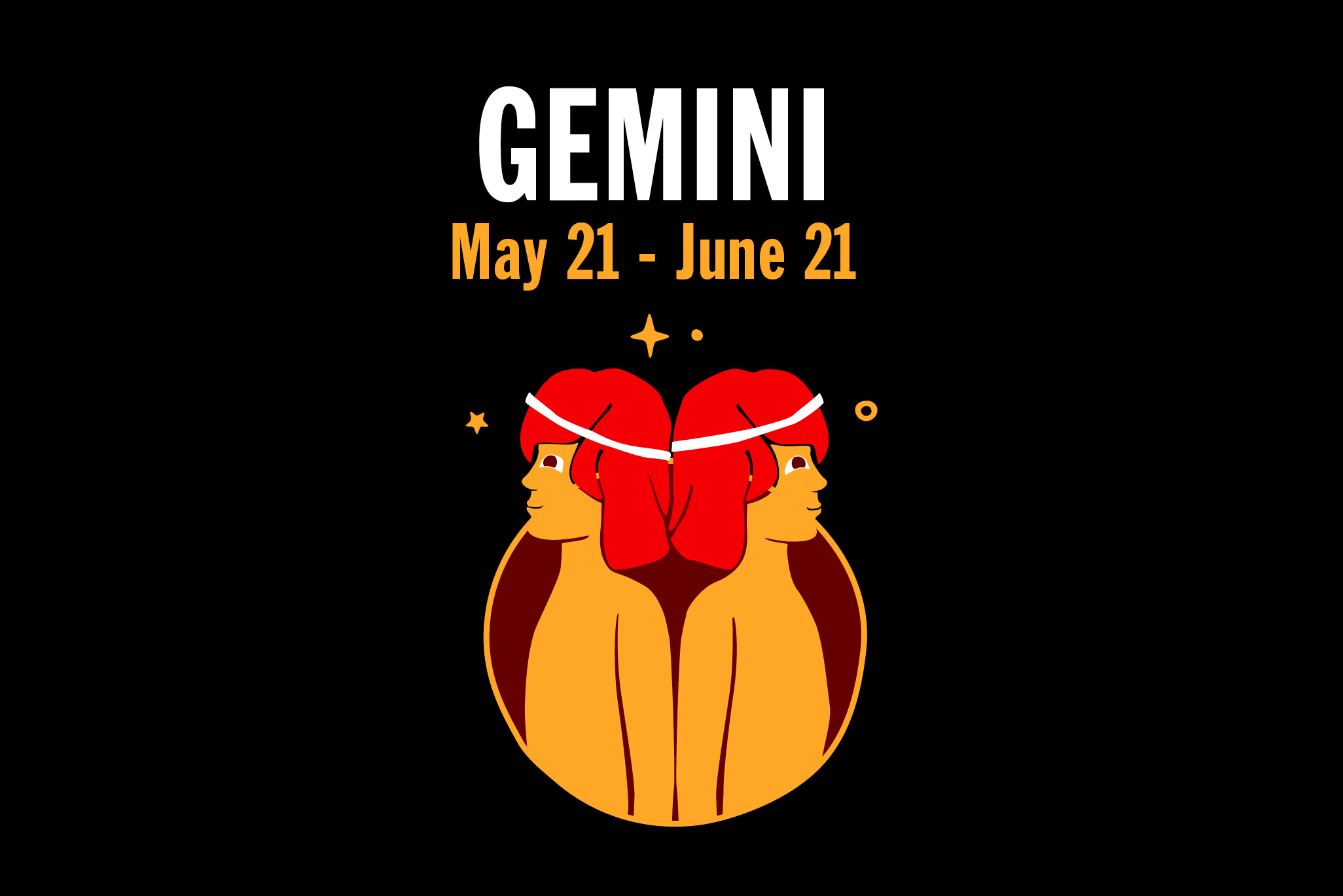 Gemini: Sandwich wrap
You're communicative, flexible and moving at a mile a minute so a sit-down meal isn't always in the cards, which is why you need something mobile to enjoy on the go. Evette's halloumi wrap has Geminis covered—a Lebanese pita filled with halloumi cheese, lettuce, pickled onions, pickles, cucumber, fries, yogurt and special sauce. If you want a meatier bite, opt for the chicken shawarma or steak shawarma versions.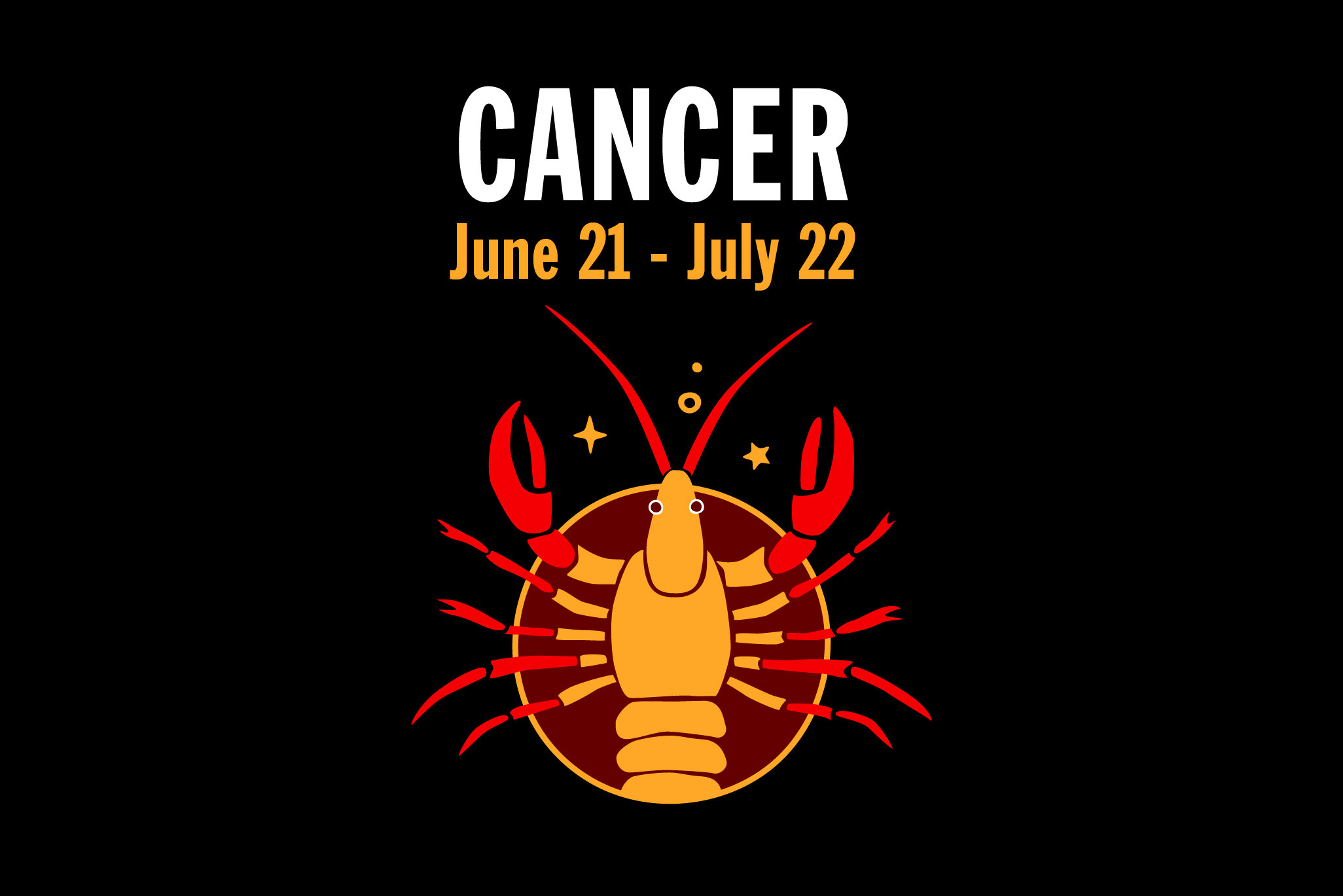 Cancer: Milkshake
While you're gentle, nurturing and the first to be there for a loved one in need, sometimes you experience the occasional meltdown, too. It's okay; cheer up with a cool dessert like an ice cream sundae or an indulgent milkshake. JoJo's Shake Bar's over-the-top drinks can be customized for any palate—pick a milkshake flavor and add toppings such as chocolate chips, M&M's, Oreos, Reese's Pieces and more. It's hard to be crabby when frozen treats are involved.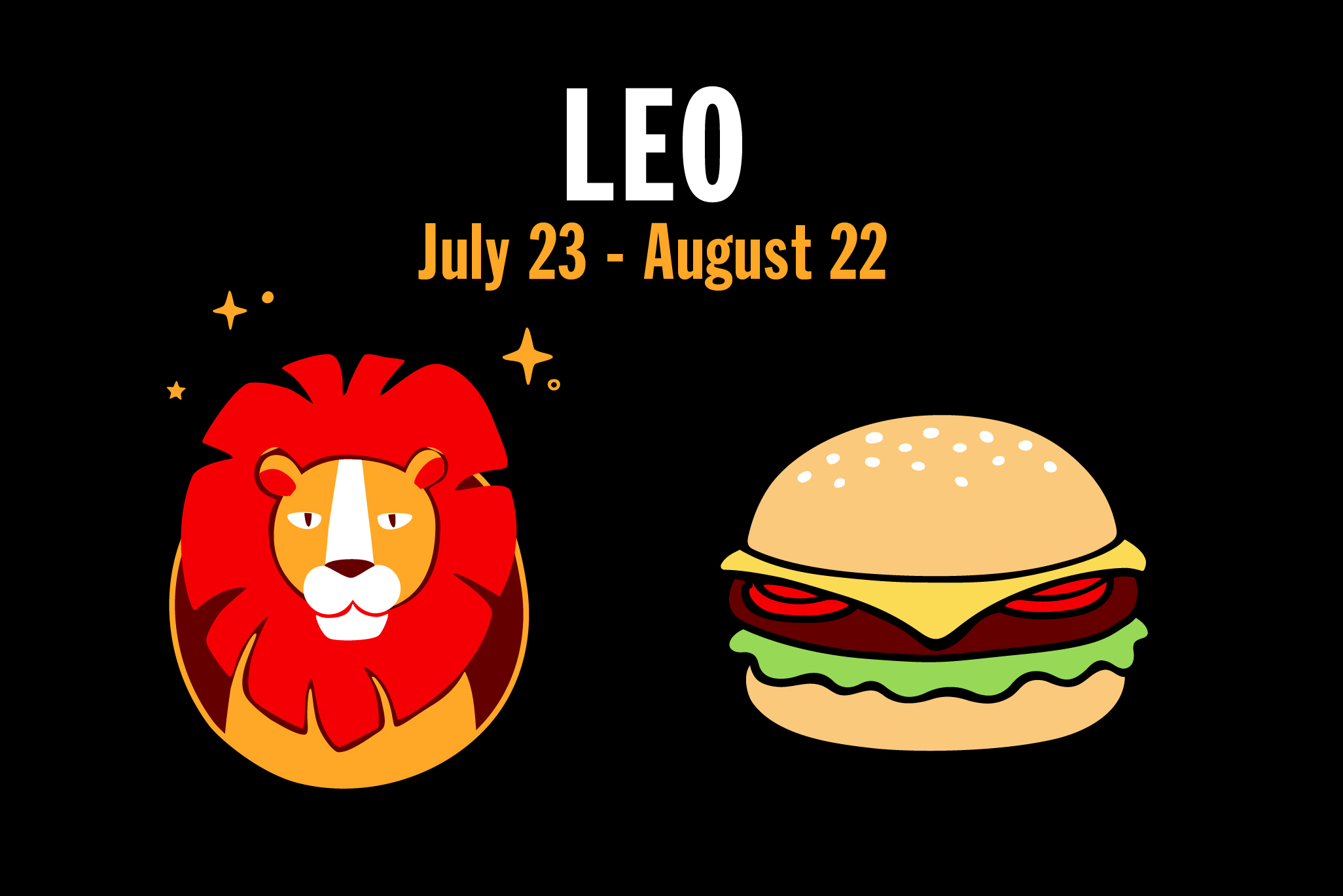 Leo: Smash burger
The star of the zodiac, Leos love to be the center of attention. And no dish is a bigger scene-stealer than a mouthwatering burger, which is why Big Kids' epic smash burger is calling your name. It's made by pressing a ground beef ball onto the grill to produce a patty with crisp, lacy edges. Dressed with American cheese, shredded lettuce and a secret sauce, the juicy burger is one of Chicago's best.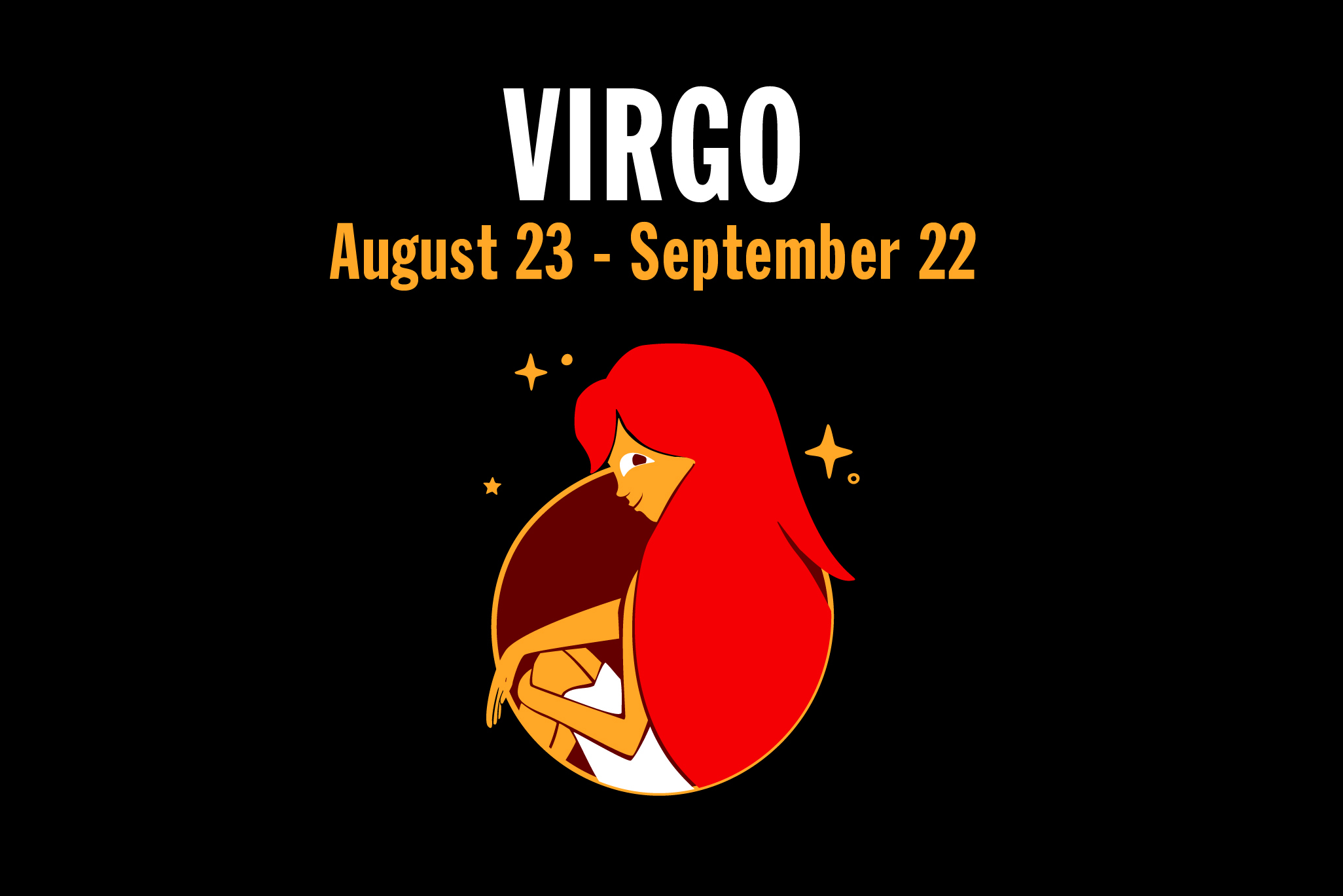 Virgo: Nashville hot chicken and waffles
The brains of the zodiac signs, Virgos are intelligent and analytical. Therefore, you should never skip the most important meal of the day—breakfast. Luella's Southern Kitchen whips up terrific Nashville hot chicken, served atop a Liège waffle with maple syrup. Sweet and savory, the nourishing morning dish will keep you fueled up for the day ahead.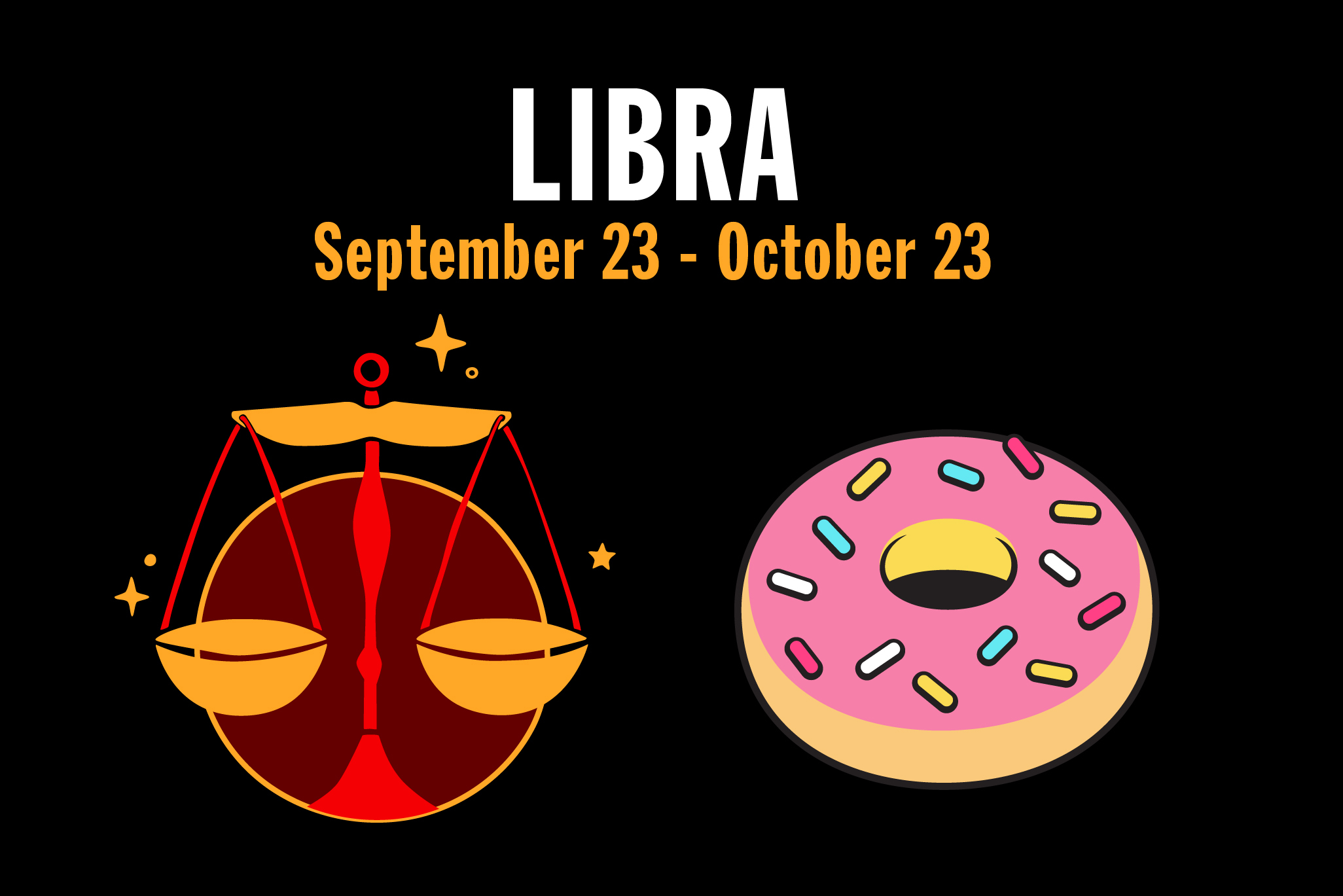 Libra: Donuts
You're the creative type who loves beautiful things and delicious edible art. When faced with many options (or flavors), you take time to think it over before choosing. Firecakes Donuts' wondrous variety of sweet creations may cause decision paralysis, but you can't go wrong with any of them. The Tahitian Vanilla Iced is one of our favorites, featuring floral Tahitian vanilla paste and white chocolate pearls. And since Libras are also sociable, pick up a box to share with friends.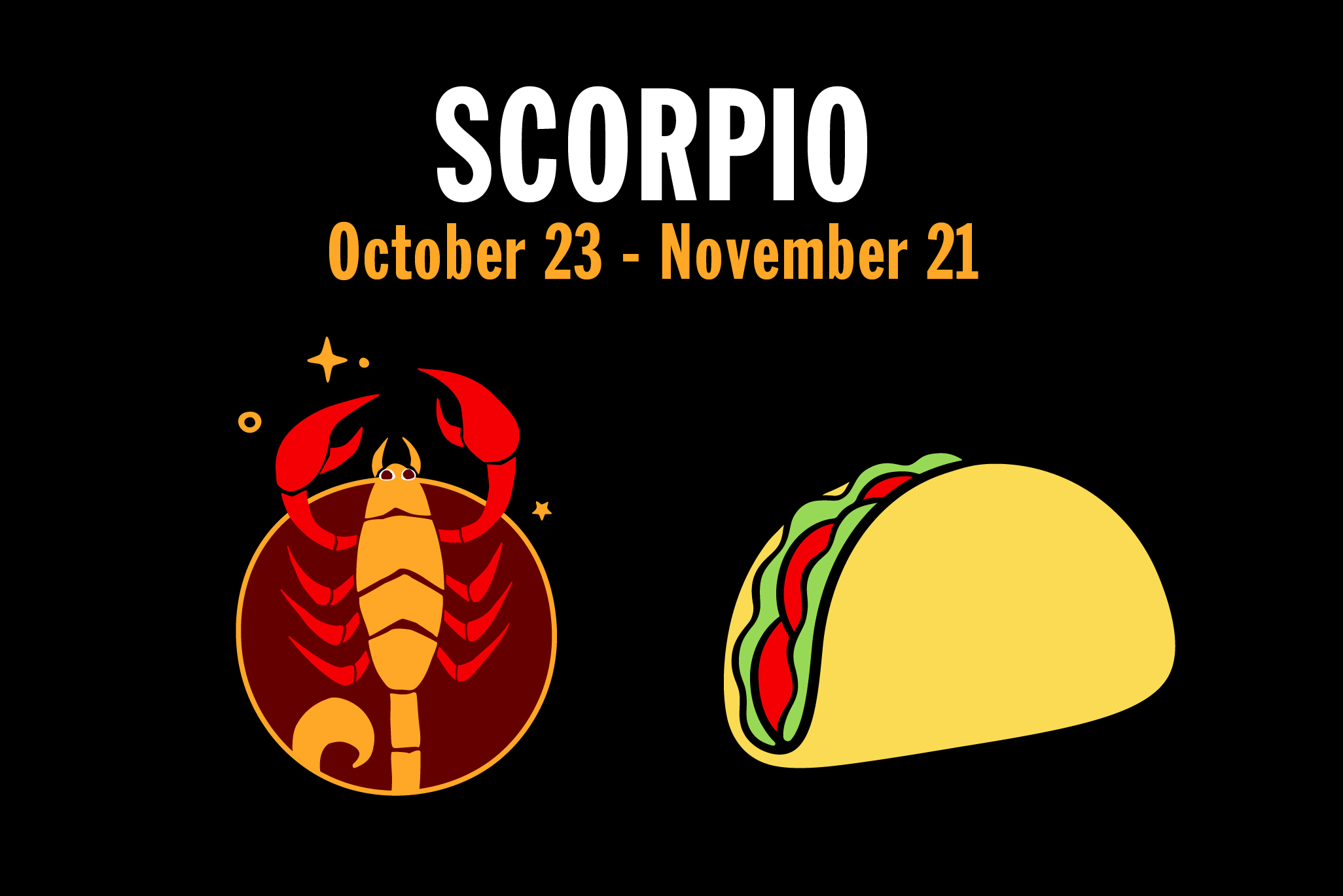 Scorpio: Tacos
Scorpios are passionate, focused and determined, just like the finest taquerias are about their craft. At Lil Amaru, you'll find a trio of delightful tacos to devour. The traditional al pastor features marinated pork shoulder with pickled pineapple, escabeche and cilantro, while the asada is filled with skirt steak, salsa macha, onions and cilantro. For non-meat eaters, try the pacific rockfish taco—ancho chile-battered rockfish, vigoron, smoked chili aioli and cilantro.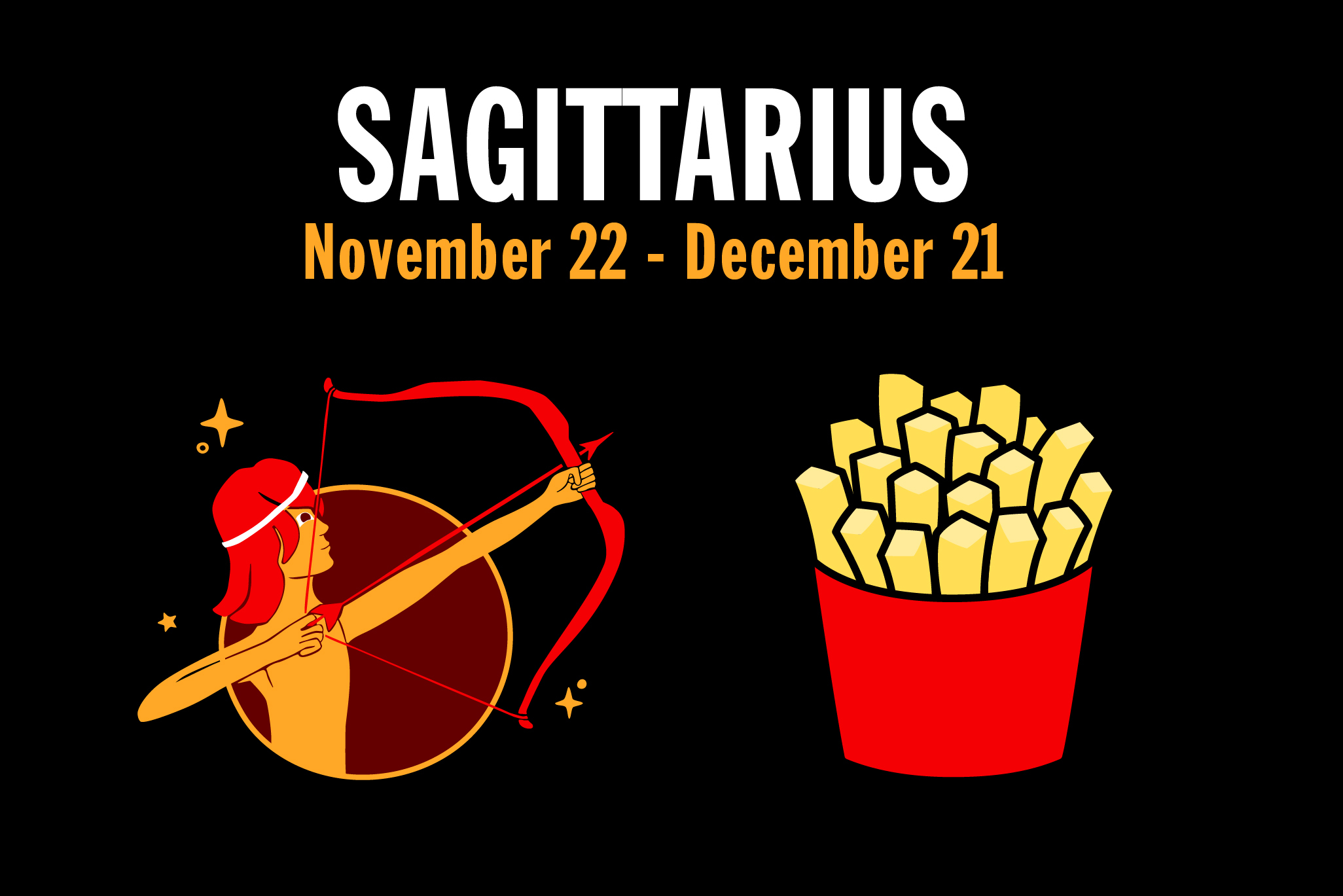 Sagittarius: Fries
Honest and outspoken, you bring a light and crisp sense of humor to any conversation. Others love to be around you because you're approachable, like a French fry. Avli's Greek-style fries are the ideal snack to match your personality, and they're gussied up a bit with grated graviera cheese and oregano.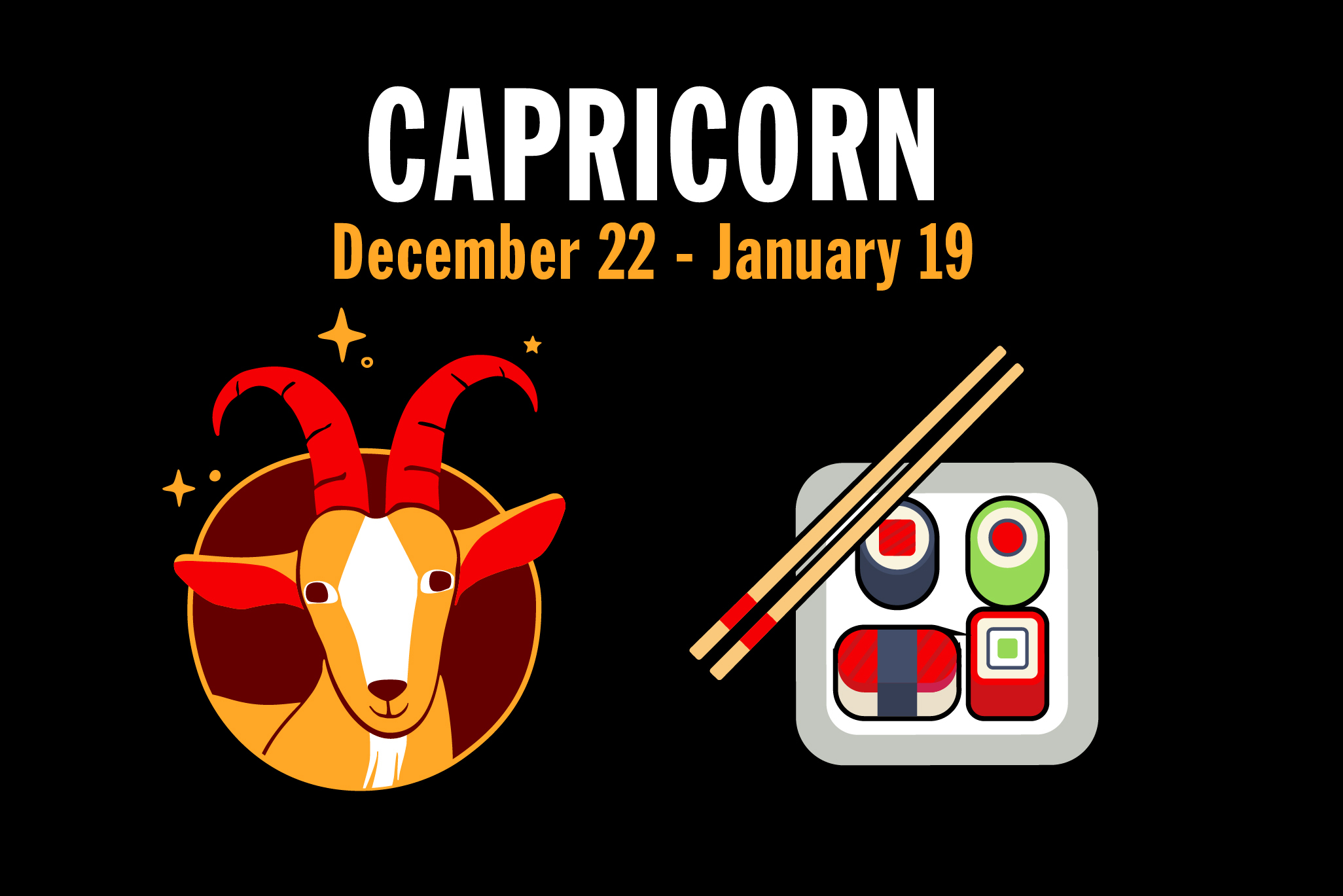 Capricorn: Sushi
The best sushi chefs are wise, disciplined and tenacious—all qualities that Capricorns can appreciate. You'll see that on display at Arami, where staff expertly carve fresh tuna and salmon to serve in maki rolls, nigiri and sashimi.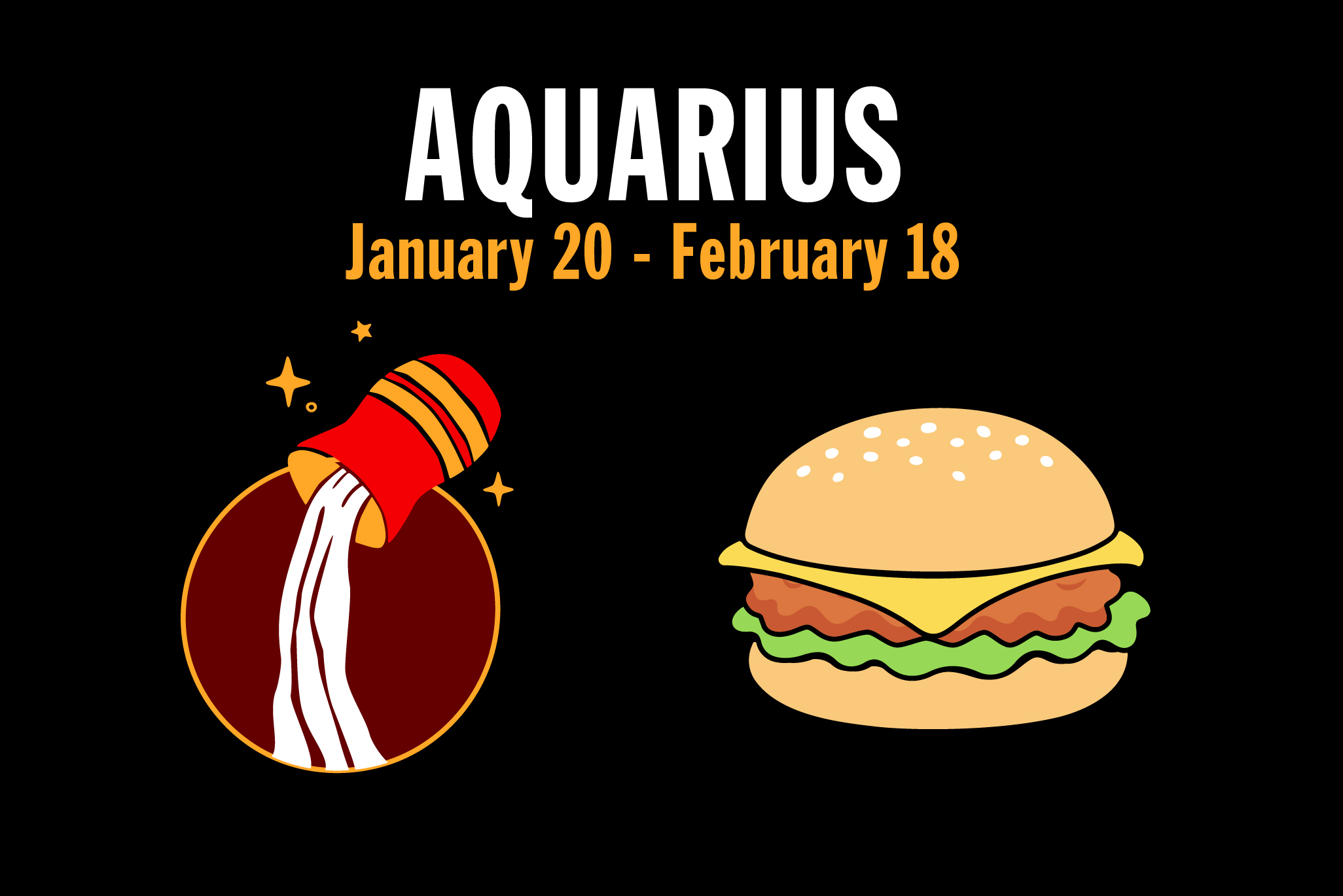 Aquarius: Hot chicken bao buns
Those born under this sign are cool and independent, but still love to vibe with the things that bring them the most joy in life. In the case of food, that means the ultimate comfort food: hot chicken bao buns from Urbanbelly. The chicken bites are slathered in lemongrass fire sauce and accompanied by curry slaw, pickles and radish.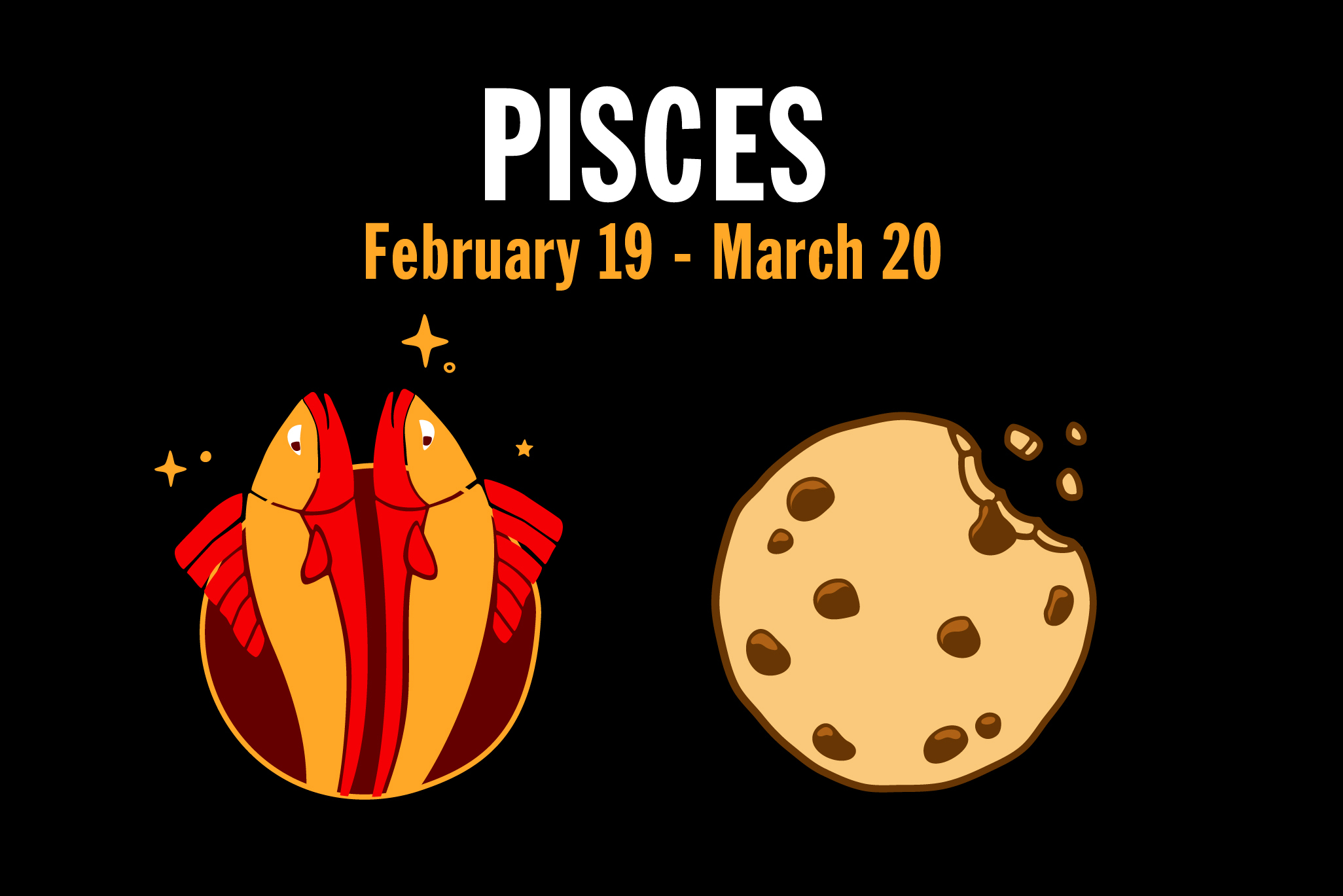 Pisces: Cookies
As one of the more sensitive signs, you may be prone to crumbling under pressure. But when you need to be creative, your artistic skills really shine through. That's why a freshly baked cookie from Bittersweet is perfect for Pisces. Keep it classic with a chocolate chunk cookie or mix things up with a double chocolate cashew cookie.