For a certain type of music fan, nothing beats an afternoon spent digging through albums in a record store—an experience that's been in short supply since mid-March when non-essential Chicago retailers closed their doors to customers. The city's reopening framework allowed businesses like records stores to welcome back customers in early June, but not every shop was comfortable allowing guests back in, and most are still operating with restrictions and safety guidelines in place so that employees and customers remain safe.
Ahead of the first of three Record Store Day Drops that will provide independent shops with exclusive new releases, we spoke with three Chicago record store owners about their differing approaches to resuming business after being partially shut down for several months, from allowing in-person shopping to transitioning to an online-only model. They also touched on some of the challenges that have accompanied the pandemic, like increasingly unreliable shipping, mounting competition from online marketplaces and the real possibility that retailers will have to close their stores (again). It should go without saying, but if you've been thinking about buying some new music, all of Chicago's best record stores could use your support.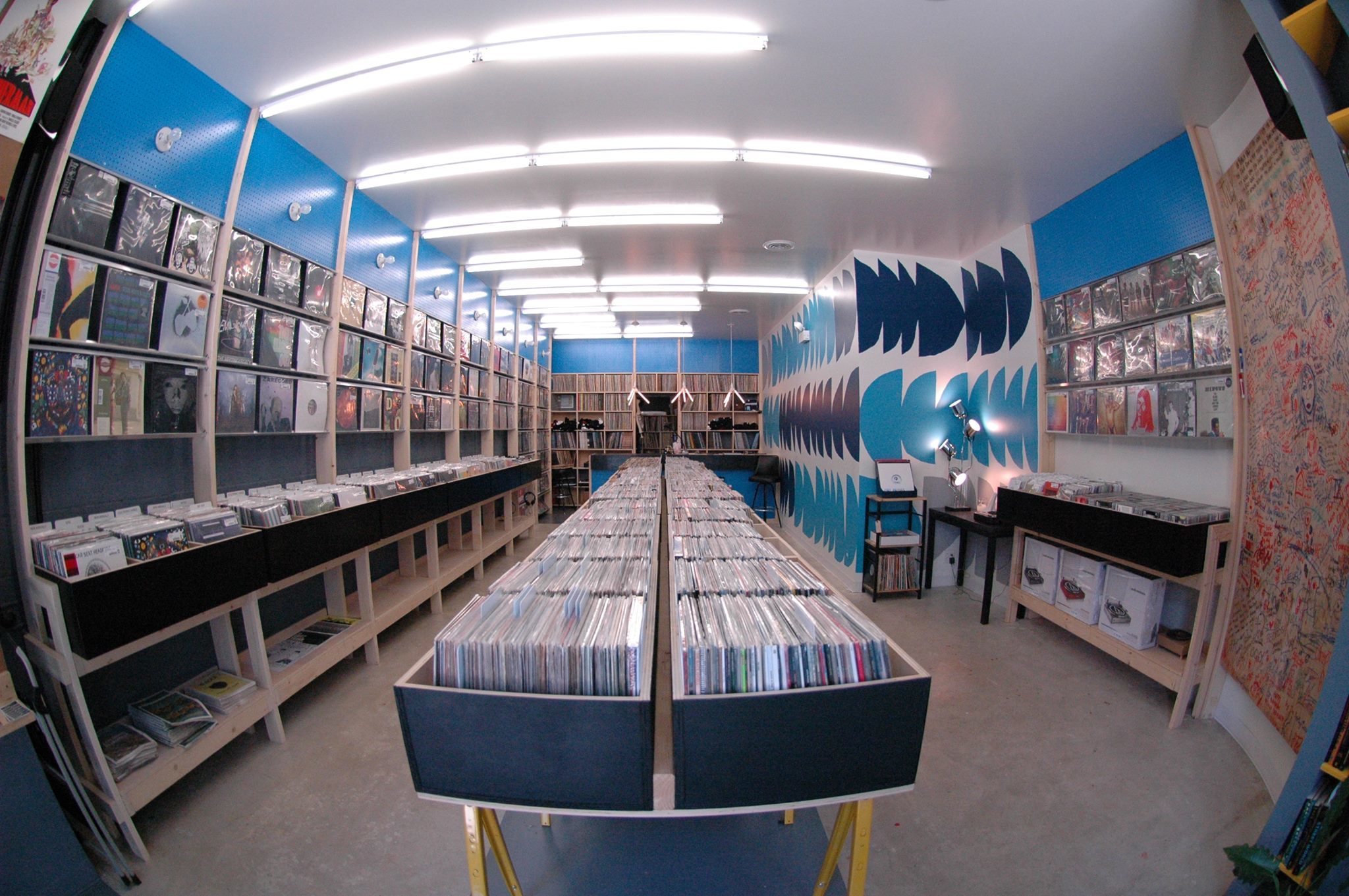 Back open, with masks and sanitizer
After consulting with his family and part-time employees, 606 Records owner (and the guy who is usually behind the counter) Drew Mitchell made the decision to open his storefront in Pilsen to the public about a week after Chicago entered Phase 3 of its reopening plan. He placed hand sanitizer throughout the store, required guests to wear masks and limited capacity to just 10 people. The initial response to the shop's reopening was enthusiastic, according to Mitchell, who noted, "It felt like when we first opened back up, people were dying to get out of the house."
While he carefully considered the safety of his staff and family when making the decision to reopen 606 Records to the public, Mitchell acknowledges that getting customers back inside was his preference because the store has always done the majority of its business through in-person sales. The small Pilsen shop is a relative newcomer to Chicago's record store scene that predominantly carries releases by small independent labels, making it a popular spot for customers who want to dig through the crates and discover something new. Mitchell fleshed out his online store during the shutdown, began offering curbside pickup (which can still be arranged) and put together "Quarantunes" record packages that are personally curated for customers, but he still finds it less stressful to sell music masked-face-to-masked-face to collectors who are largely "safe and courteous."
Even though the doors of 606 Records are open again, the business is still facing several challenges. Sales are down and Mitchell's efforts to increase online retail aren't making up the difference. Shipping and receiving records is also getting increasingly tricky thanks to the ongoing changes to the United States Postal Service, which are slowing shipments from record labels and making deliveries to customers less reliable. And then there's the prospect of another spike in infections forcing retailers to shutter their storefronts again—Mitchell says he thinks it's "inevitable." For now, he's holding out for a return to relative normalcy and trying to keep his shelves stocked with interesting music. "The only plan I'm making is to take it one day at a time, grind it out and hope for the best," he says.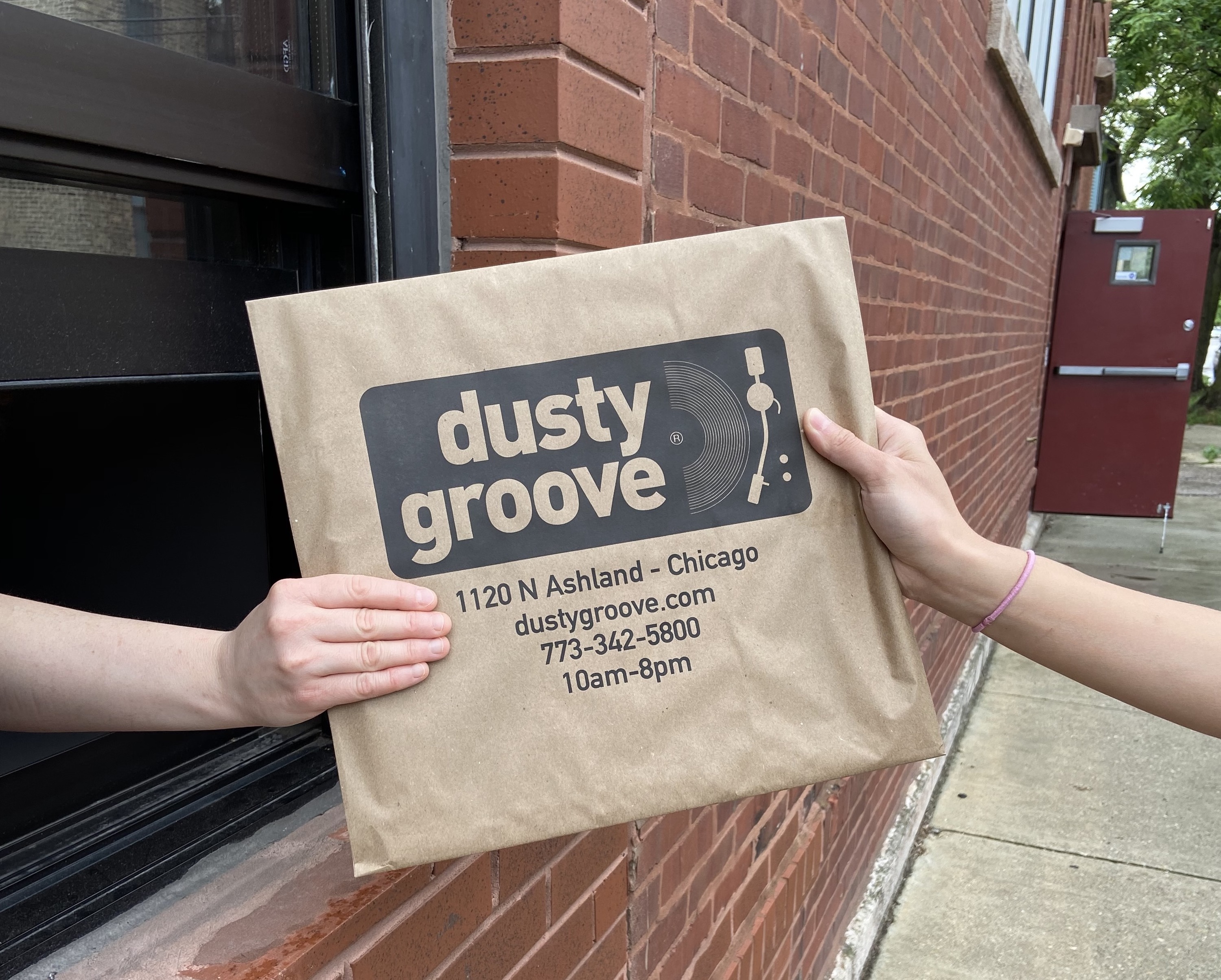 Slinging records through a window
With a history as an online retailer that made the jump to being a physical retailer in the early aughts, Dusty Groove was uniquely equipped to keep selling records during a pandemic. The Wicker Park shop hasn't reopened to the public just yet; instead, it's allowing local customers to retrieve their online orders from a pick-up window located on the side of its building. "We installed [the window] in the year 2000 when we bought this building," says owner Rick Wojcik, explaining how the business formerly used the window to distribute online orders for a few years before initially opening its doors to the public.
Dusty Groove was proactive when it came to preparing for the Illinois "stay-at-home" order, sending its staff home five or six days before Governor J.B. Pritzker announced the mandate. While maintaining some basic functions, Wojcik and his staff used the downtime to rethink the business and focus on Dusty Groove's strengths as a veteran online retailer with customers around the world. The planning has paid off—according to Wojcik, Dusty Groove's sales are up nearly 20 percent in June and July over last year's numbers.
The business's continued success means that Wojcik hasn't had to lay off any member of his staff of 25, which includes several older individuals with health risks and underlying conditions. As employees have returned to work in-person, Dusty Groove has asked that everyone wear masks, introduced staggered schedules and put up temporary walls throughout the store to separate different areas. While Wojcik would love to have customers back in the store when it's safe, he's content to keep focusing on online business. "We decided that at this point we just don't want to yell at people to put masks on," he says.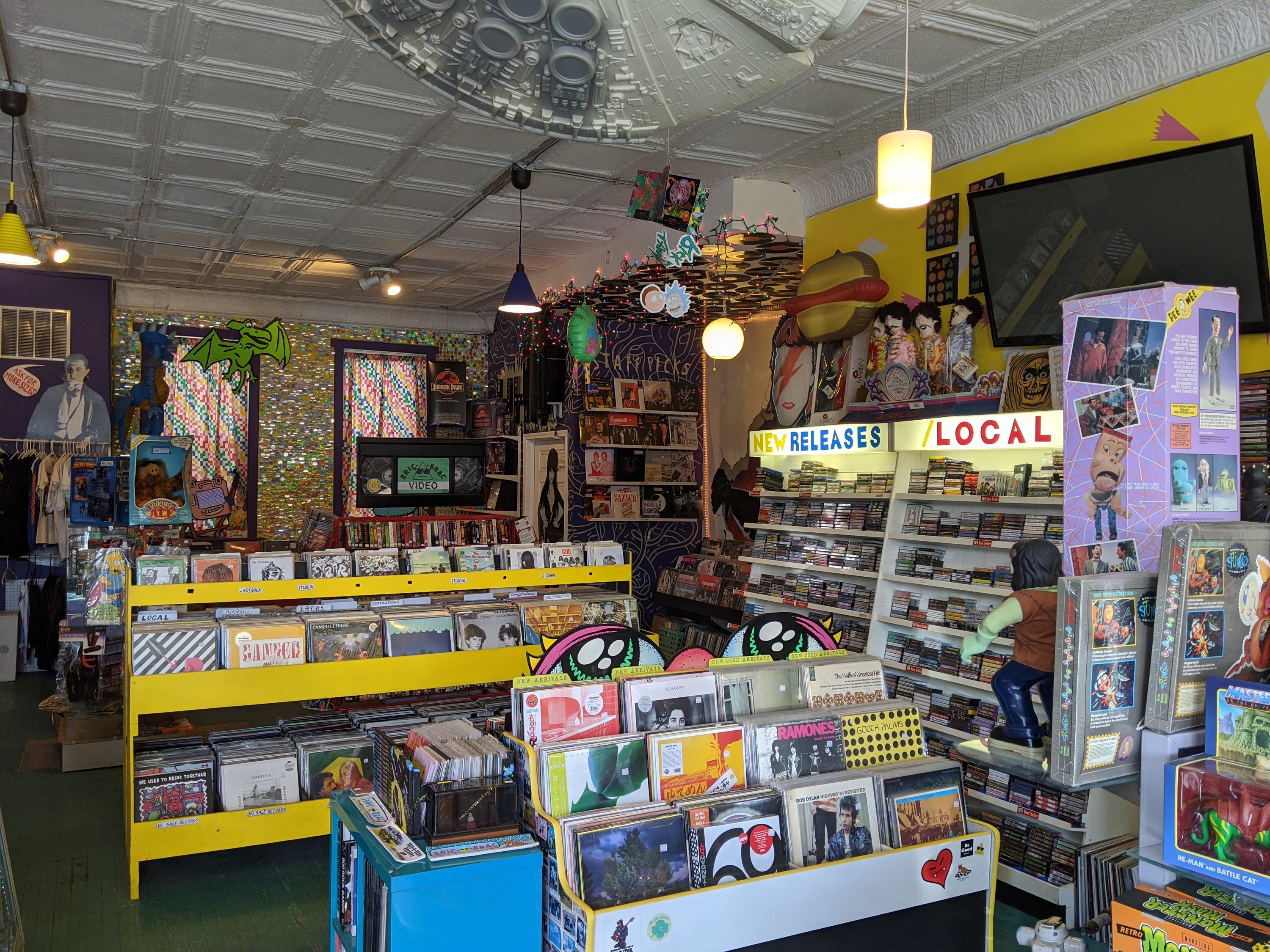 Appointment-only crate digging
It's hard to miss Bric-a-Brac Records, the Logan Square shop that has massive cut-outs of pop culture characters in its windows and giant mural on the side of its building featuring the shop dog, Dandelo. But if you try to get inside to browse the carefully curated selection of records and nostalgic toys and ephemera contained inside, there's a good chance you'll find the door is locked. That's by design—Bric-a-Brac is currently appointment-only, "until there's a vaccine and it's made readily available to the general population," co-owner Nick Mayor says.
After closing in mid-March along with the rest of retailers throughout the city, Bric-a-Brac began allowing customers to book 45-minute appointments via its website in mid-June, requiring that anyone who enters the building wear a mask and practice social distancing while shopping. The arrangement came out of a desire to have "as much control as possible over the conditions of our interactions with customers," according to Mayor, though if the shop isn't at capacity (five guests), he's willing to allow some walk-ins, as long as they follow the safety guidelines.
While Bric-a-Brac has continued bringing in new records since March, the closure of flea markets and estate sales mean that it's not bringing in any new vintage toys and the danger posed by indoor gatherings has put the kibosh on in-store performances. Mayor and co-owner Jen Lemasters aren't selling as much as they were before March, but they're currently doing enough business that they don't feel like they need to be in the shop constantly. And they're hopeful that after an upcoming episode of A Toy Store Near You in which Bric-a-Brac is featured premieres on YouTube and Amazon Prime, more people will find their store—they'll just need to book an appointment if they want to buy anything.
Most popular on Time Out
- These notable Chicago restaurants and bars have now permanently closed
- Lakeshore Drive-In brings live music to a parking lot near Adler Planetarium
- This group delivers fresh produce and everyday necessities to underserved Chicago neighborhoods
- The 10 most amazing treehouse rentals near Chicago
- Chicago's popular 'Saved by the Bell' pop-up returns with takeout