No matter who you are, where you're from or how much money you make, we can all agree on one thing: Potholes suck. For the past seven years, Chicago artist Jim Bachor has been filling the street cavities with colorful mosaic masterpieces that depict everything from ice cream cones and Chicago-style hot dogs to bunches of flowers. But this year, when the weather warmed up and he hit the streets, Bachor knew he wanted to address the current climate through his work.
"The virus is something everyone can relate to—it doesn't matter if you're rich, poor, young, old, tall, short, black or white," Bachor says. "You can't buy yourself out of it. You can't run away from it. Everyone has to deal with it. It was a no-brainer topic to do some art with it."
With every new series he dreams up, Bachor likes to inject his light-hearted spirit into the subject matter. And when it came to covering life in lockdown, he didn't have to look far for inspiration. The "Holy Trinity" series is made up of four mosaic-filled potholes depicting toilet paper, hand sanitizer, a can of Old Style and a star from the Chicago flag—each surrounded by white rays that hint at religious iconography.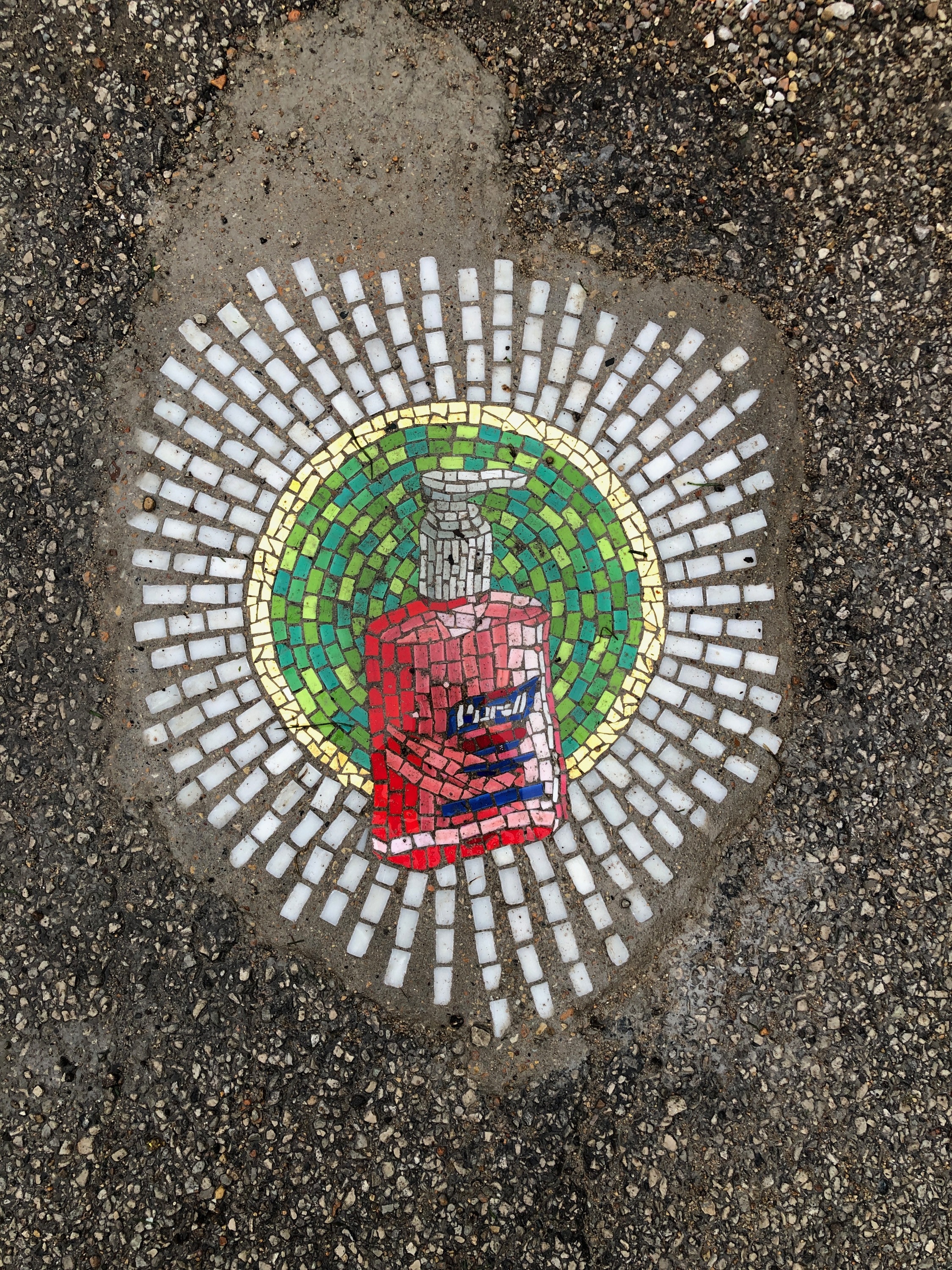 "These are not funny times, but I'm trying to find a little humor in what's going on," he says. "I poke fun at the human condition and how people are worshipping things you wouldn't usually worship or don't make sense to worship—like toilet paper."
The mosaic of a Purell bottle is a response to businesses and individuals who upsold hand sanitizer, while the can of Old Style is a nod to the fact that alcohol consumption has skyrocketed during lockdown. All four mosaic-filled potholes are located on Gunnison Street just west of Broadway in Uptown.
If you can't make it out to see Bachor's work in person, he'll be releasing a limited-edition run of signed prints of each masterpiece for purchase. Keep your eye on Bachor's Instagram account for more details or shop his current selection of artwork online.
Now, if only we could get the city to fill every pothole with a work of art.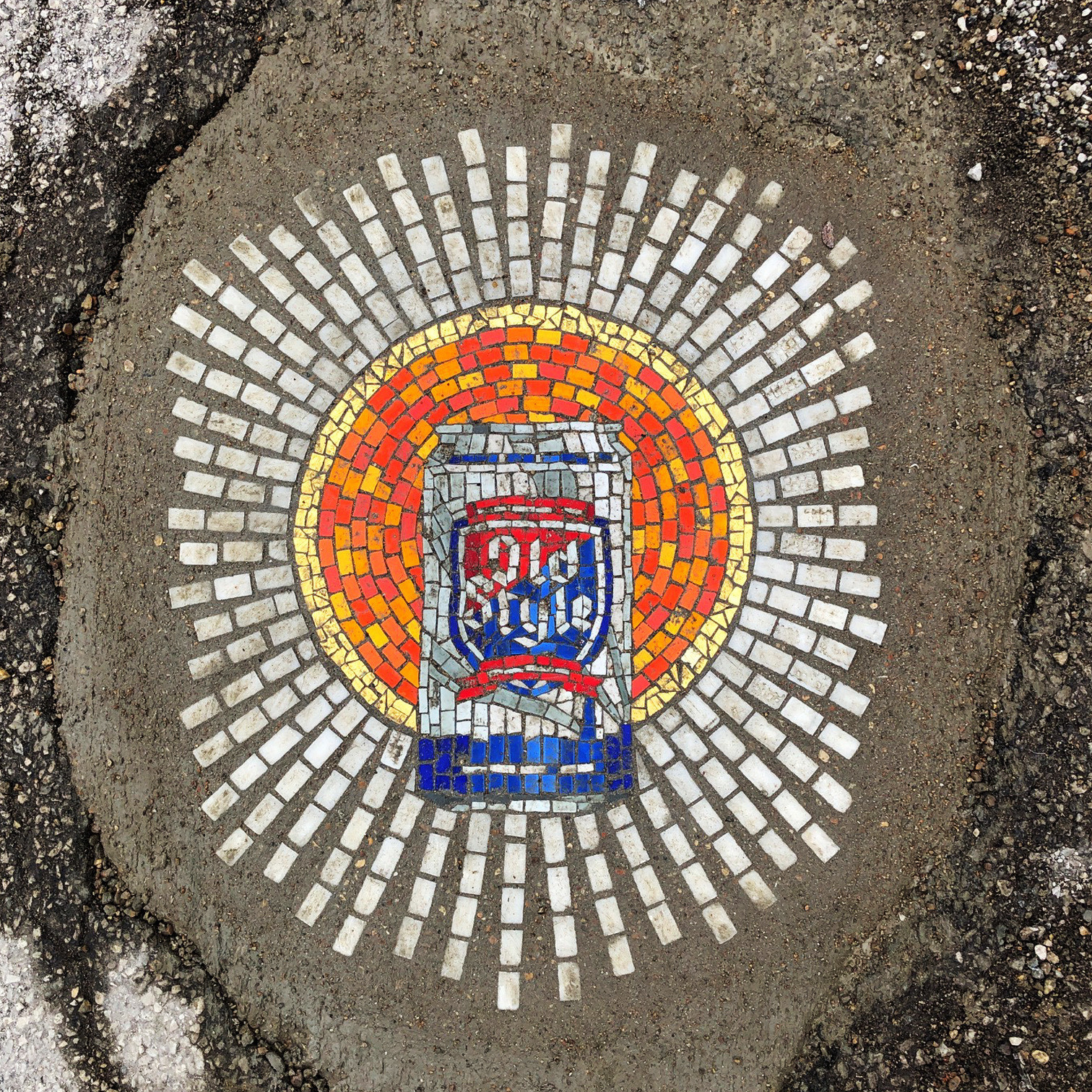 Most popular on Time Out
- Here's exactly how Gov. Pritzker plans to reopen Illinois
- 11 things you might not know about the face-covering requirement in Illinois
- Festivals and large gatherings won't happen until Illinois stops the spread of coronavirus
- How to buy face masks from local Chicago businesses
- When will Chicago bars reopen? The answer is more complicated than you'd expect.