If we had to nominate an official food mascot for life in lockdown, it would be pasta. It's cheap, easy to find and even easier to make—all you need is a pot of boiling water and an accoutrement or two of your choosing. Upon returning to Chicago in March, chef Ryan Poli immediately recognized the power of pasta as a way to comfort loved ones from a socially acceptable distance.
"Being stuck in the house 24/7 can do a lot to the brain. I wanted to do some cooking and something nice for my friends, so I thought 'I'll make red sauce and pasta and just deliver it as a gift,'" says Poli, who once worked in Chicago restaurants Mercadito, Butter and Perennial before leaving town in 2015 to helm the kitchen at Catbird Seat in Nashville.
Poli borrowed a pasta machine from David Posey (Elske), stocked up on ingredients and got to work. His friends and family loved the handmade noodles so much that several of them suggested that he start selling his product. Soon after, Pasta Peddler was born and Poli set up shop at Bakin' & Eggs in Lakeview, where owners Bob and Gina Hartwig were happy to let him use their kitchen.
"If you would have told me last month I would be back in Chicago making pasta out of Bakin' & Eggs, I would have laughed," says Poli, who spent the last three months in Bali, where he was a consultant for Potato Head Beach Club. "It's crazy when I think about it."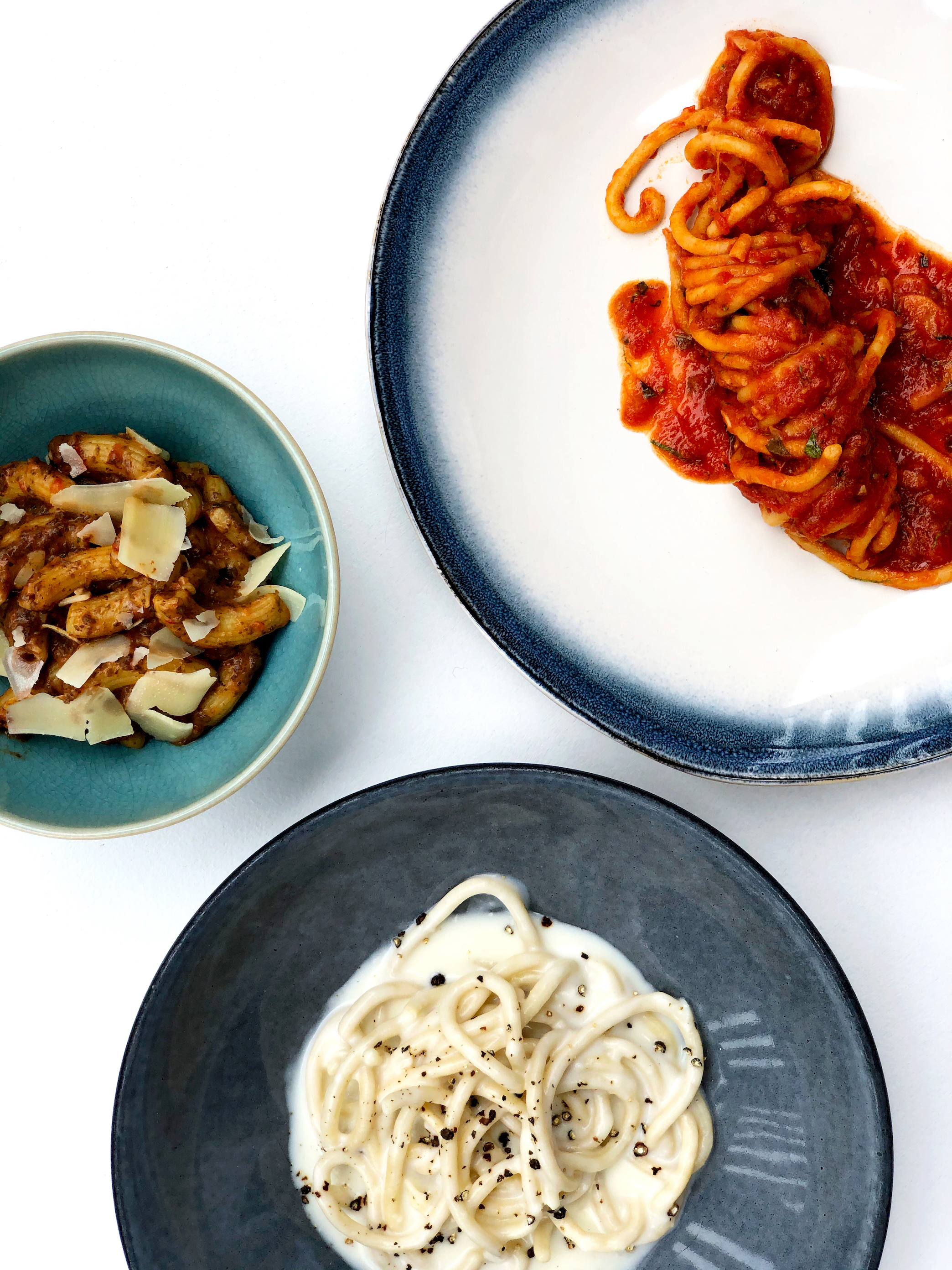 Pasta Peddler meal kits are available via Eventbrite in two sizes: The half order ($30) feeds two to three and includes a half-pound of rigatoni and a half-pound of bigoli as well as two pints of sauce; a full order ($55) feeds four to six and includes a pound of each pasta in addition to four pints of sauce. Pre-ordered pickup is available on Fridays from 3 to 7pm at Bakin' & Eggs, and home delivery costs an extra $10. Out-of-towners can get in on the action, too, with shipping through Namesake Foods.
"It's what I know how to do well," Poli says about his connection to pasta. "It's inexpensive and fun to make and everyone loves pasta. Most of the sauces are from my recipe books from 1995, when I first started cooking on the South Side. I worked for a chef named Tom Gradisher who taught me all about Italian cooking. ... It was a lot of fun for me, digging through old recipes, reliving my early days as a cook."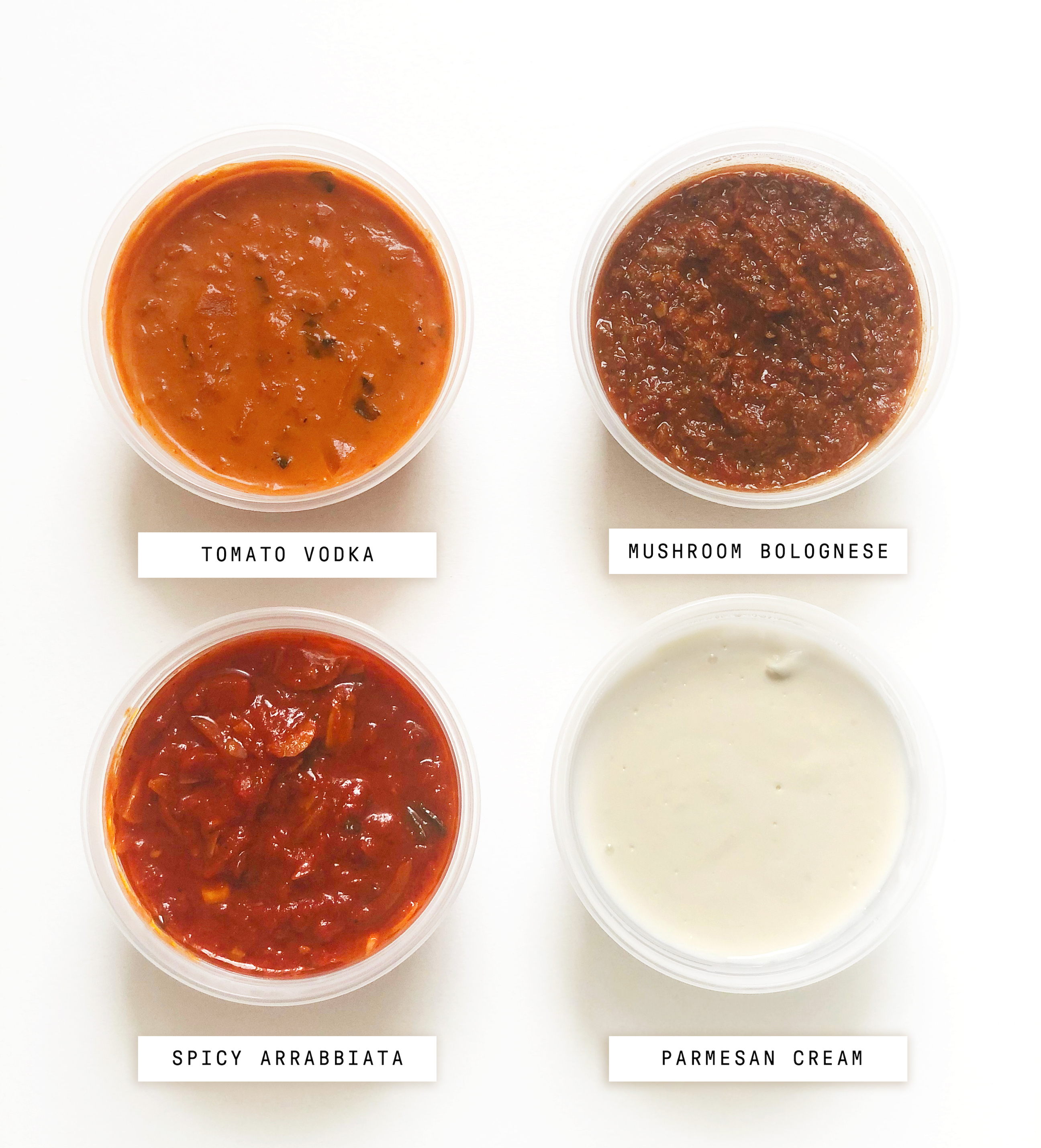 Poli admits that he doesn't know where his latest carbo-loaded venture will lead, but for now, he's happy to be making pasta and offering comfort through his cooking.
"I believe chefs are trained to adapt and feed people," he says. "My reaction was that people are struggling, hurting and anxious. I really just wanted to do something that would make everyone happy and have some kind of normal feeling again."
Most popular on Time Out
- 11 things you might not know about the face-covering requirement in Illinois
- How to buy face masks from local Chicago businesses
- Fat Rice closes its restaurant to transform into a marketplace
- Some of the best tacos in Chicago are available for delivery and takeout
- When will Chicago bars reopen? The answer is more complicated than you'd expect.