Memories of warm summer evenings spent drinking at the best rooftop bars in Chicago have faded, but the boozy times don't have to end. The best bars in Chicago are ushering in the cold season with mulled wine and hot cocktails, ensuring a toasty holiday season. Even though you can't hunker down inside your favorite watering hole right now, a quick zap in the microwave (or a splash of hot water) will return your carryout cocktail to its steaming glory. Light up your fireplace, put on a cozy sweater and keep scrolling for some of our favorite hot drinks available for pickup and delivery throughout the city.
RECOMMENDED: The best holiday pop-ups in Chicago
The Swedish-inspired glogg at Simon's Tavern in Andersonville is practically a holiday institution in Chicago—and this year, you can pick up the cardamom- and nut-spiced wine in bottles for at-home enjoyment. Don't forget to snag a $5 package of ginger cookies on your way out!
How to order: Buy bottles of glogg in 32-, 64- and 99-ounce bottles ($25, $50, $75) seven days a week at Simon's, open from 3 to 10pm Monday through Thursday and 11am to 11pm on Friday, Saturday and Sunday.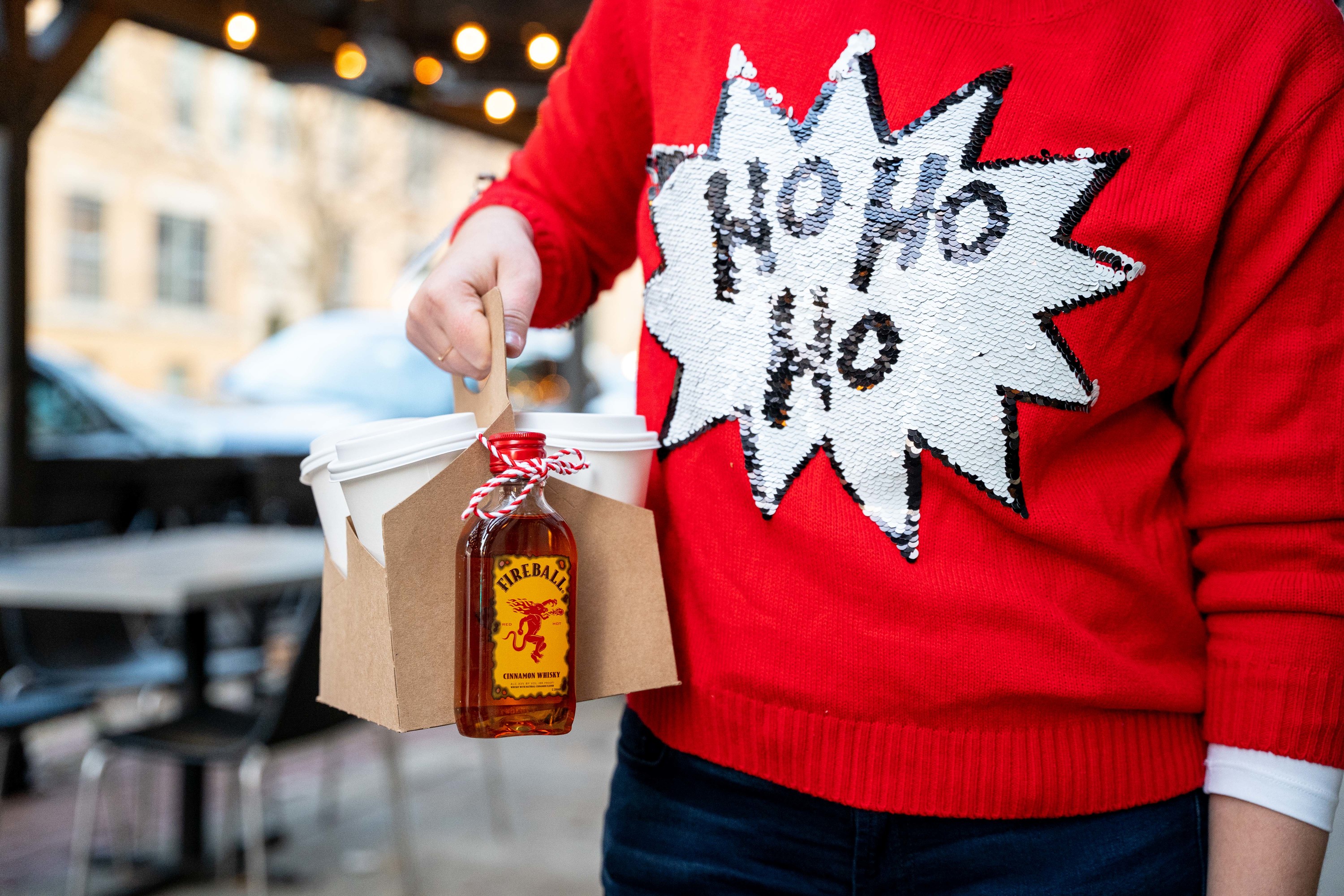 The pop-up shop outside of this Lincoln Park restaurant is offering hot cocoa, regular and decaf coffee and spiced cider to go; to level up, order any of the above drinks spiked with Jameson or Fireball.
How to order: Pre-order spiked hot drinks for two ($28) online via Toast or walk up to the pop-up, which is open from 3 to 8pm Sunday through Thursday and 3pm to 9pm Friday and Saturday.
At this New Orleans-inspired Wicker Park restaurant, a jug of house-made hot cocoa is paired with a bottle of FEW whiskey for terrifically boozy results.
How to order: Pre-order a 32-oz portion of hot cocoa ($55) online via Toast.
What: Grab spiced hot chocolate—infused with ancho chili, dark cocoa, cinnamon and nutmeg—with smoky mezcal at El Oso, chef Jonathan Zaragoza's extended pop-up at The Promontory in Hyde Park.
How to order: Pre-order a four-drink serving of spiced hot chocolate with mezcal ($38) online (note: purchases must be sent in by December 19).
The rum-spiked mulled wine at Pleasant House Pub on the Lower West Side is multi-purpose: Either serve it warm for a traditional hot wine or pour over ice for a wintry sangria. Other warming options include a growler of house-made cider paired with Old Forester rye whiskey.
How to order: Pre-order a mulled wine or cider-and-rye growler (both $35) online via ChowNow.
Choose from two bottled hot toddy bases that highlight the West Loop bar's Japanese influences; the Warm Note Toddy, for instance, comes with ginger and green tea shochu mixed with clover honey. To serve at home, stir with 4 ounces of hot water.
How to order: Pre-order a single serving of the Ringo Toddy ($13) or Warm Note Toddy ($12) online via BentoBox.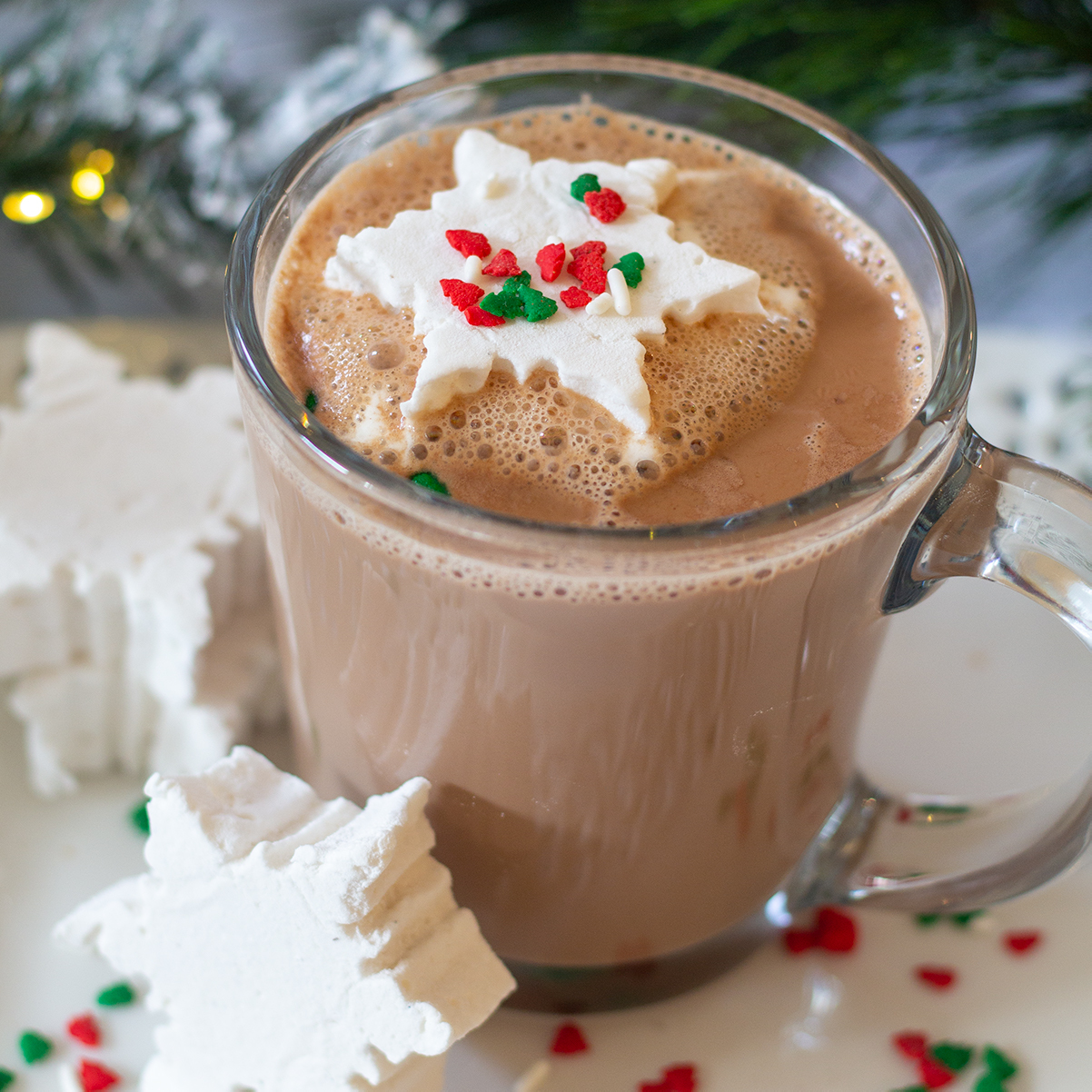 This River West cocktail bar's rotating crockpot cocktail is currently a blend of Slane Irish whiskey, amaro, passionfruit and lemon for a citrusy winter treat. Chocolate enthusiasts, on the other hand, should check out the bar's spiked hot chocolate, made with Bittersweet Pastry Shop's orange-and-cinnamon hot cocoa, brandy and a trio of liqueurs.
How to order: Pre-order the crockpot cocktail or hot chocolate (both $14 for a single serving) via Tock.
The southern Italian restaurant takes a unique approach to its bourbon hot toddy, which comes with green tea syrup and cranberry. Other heated cocktails include Sicilian hot chocolate (which you can spike with amaro, coffee bourbon, espresso liqueur or Fernet Menta) and a spiced hot buttered rum kit.
How to order: Pre-order an 8- or 16-ounce hot toddy ($24 and $48) or two servings of Sicilian hot chocolate and hot buttered rum (both $20) via Toast.
Looking to get drinks for a small group? The Alinea Group's ritzy cocktail bar is offering a bottled, six-serving hot toddy made with bourbon, earl grey tea, spiced pear and yuzu; you can also opt for a mulled wine kit that serves eight. Single sippers can pick from three individually-packaged cocktails like The Midas Touch, a spicy concoction of yellow chartreuse, tequila and golden milk.
How to order: Pre-order large-format hot toddy ($65), mulled wine ($115) or single-serve cocktails ($12) online via Tock.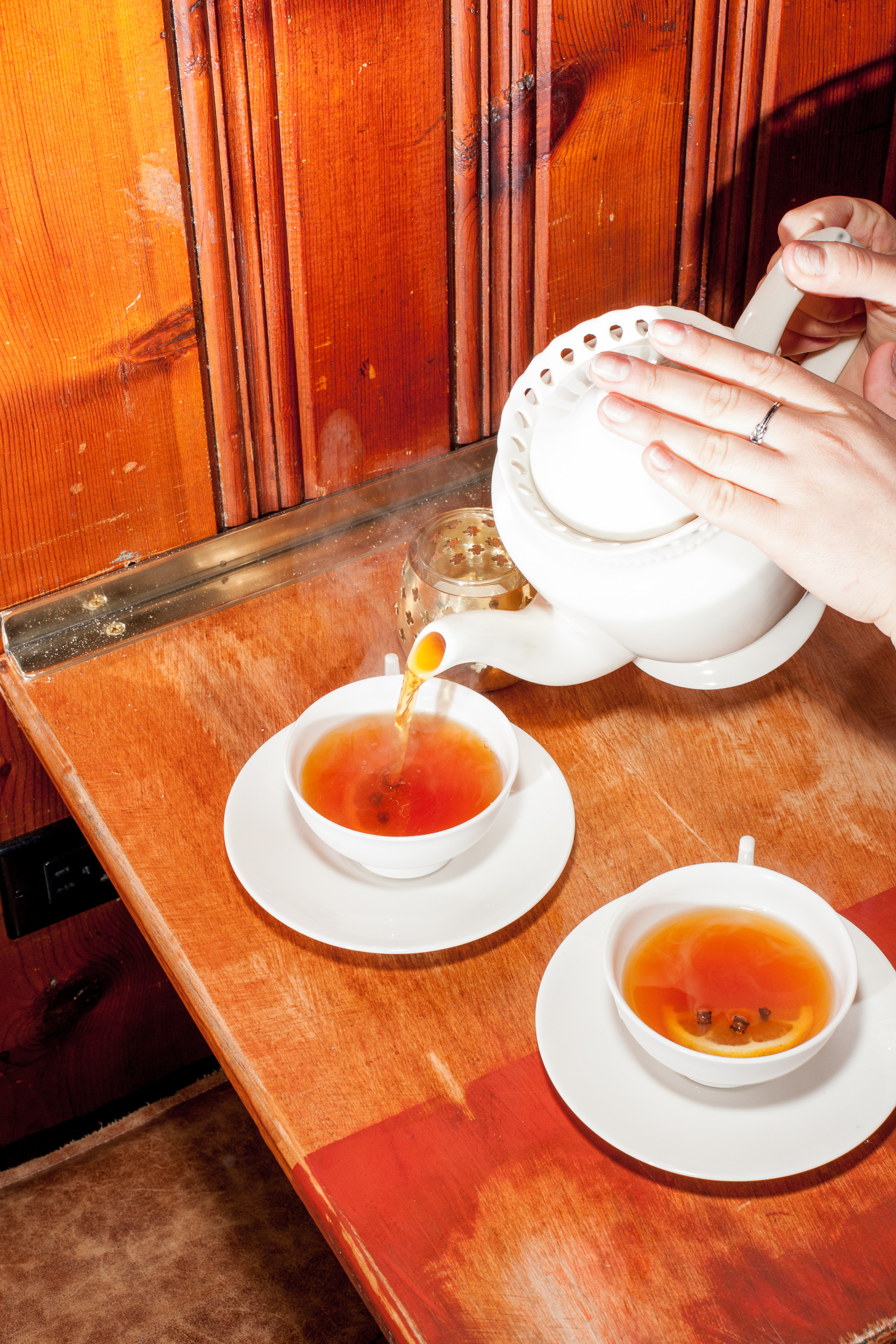 A combination of mulled Klug Farms apple cider, Jamaican rum, cognac and spices from this Ukrainian Village bar makes for the perfect drink for a cozy evening in, though you can also opt for the bourbon, cognac, port, cacao and earl grey tea-steeped Peer of the Realm cocktail.
How to order: Pre-order the mulled apple cider or Peer of the Realm (both $12) online via Upserve.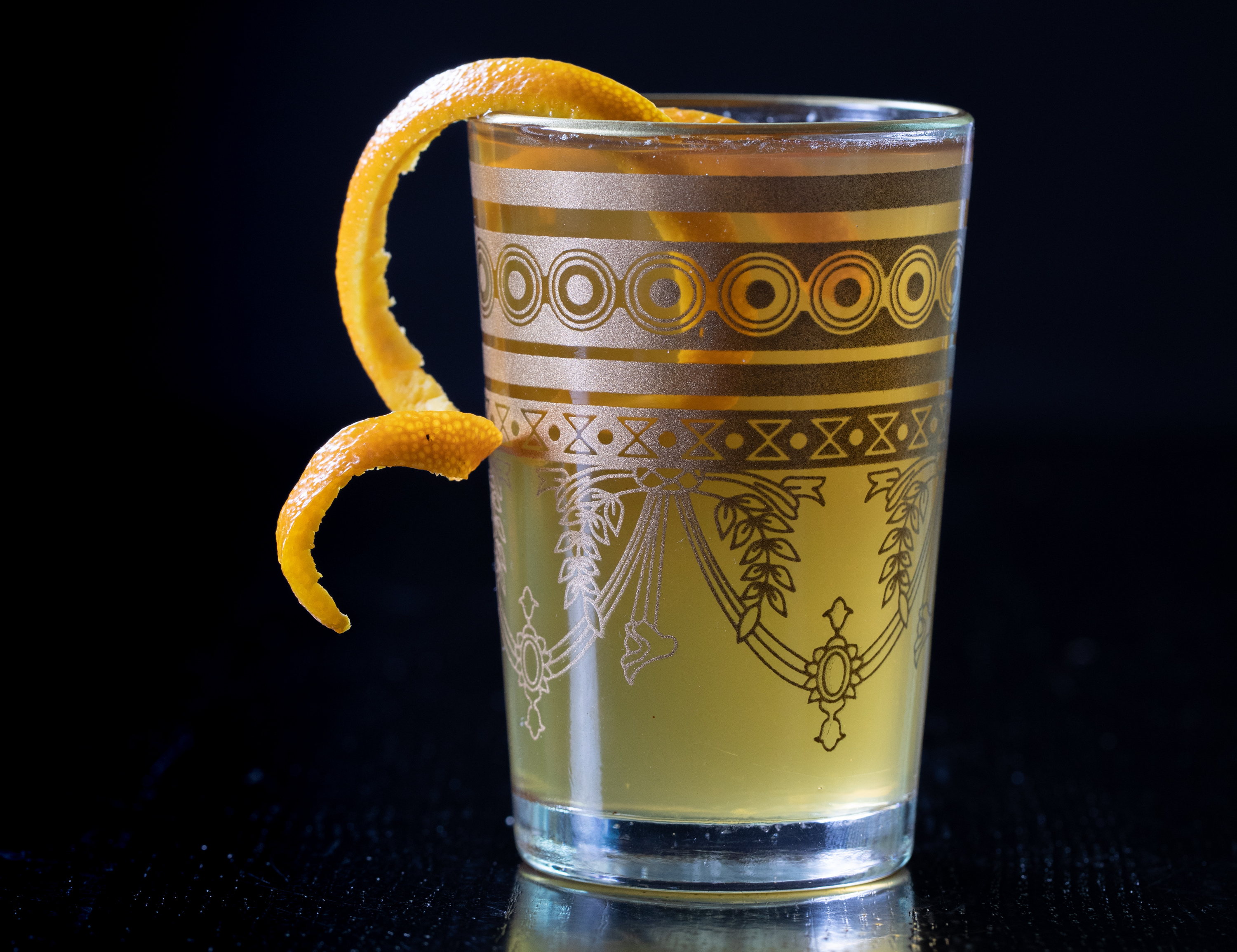 There isn't a boring option to be found among the three hot drinks available on the cocktail menu of this Wicker Park restaurant, but we're especially intrigued by Dragon's Breath, a spiced sipper made with Japanese whiskey, cinnamon tequila, lemon juice, triple syrup and orange peel.
How to order: Pre-order Dragon's Breath ($25 for a double serving) online via BentoBox or DoorDash.
This hip Wicker Park cocktail lounge offers an unsurprisingly swanky-sounding mulled wine made with Pimm's No. 1, bitter Gorki list and Benedictine liqueurs, Laird's apple brandy and mulling spices.
How to order: Pre-order mulled wine in 8- or 12-ounce servings ($10 and $12) online via Tock.
A relative newcomer to Albany Park, Bokeh's to-go menu features classic glühwein as well as A Little Toddy for the Body—which, as the name suggests, is a hot toddy punched up with apple cider, cinnamon-orange tea, and star anise and cardamom syrups.
How to order: Pre-order bottles of A Little Toddy for the Body ($25) and glühwein ($18), which each serve two people, online via Upserve or Tock.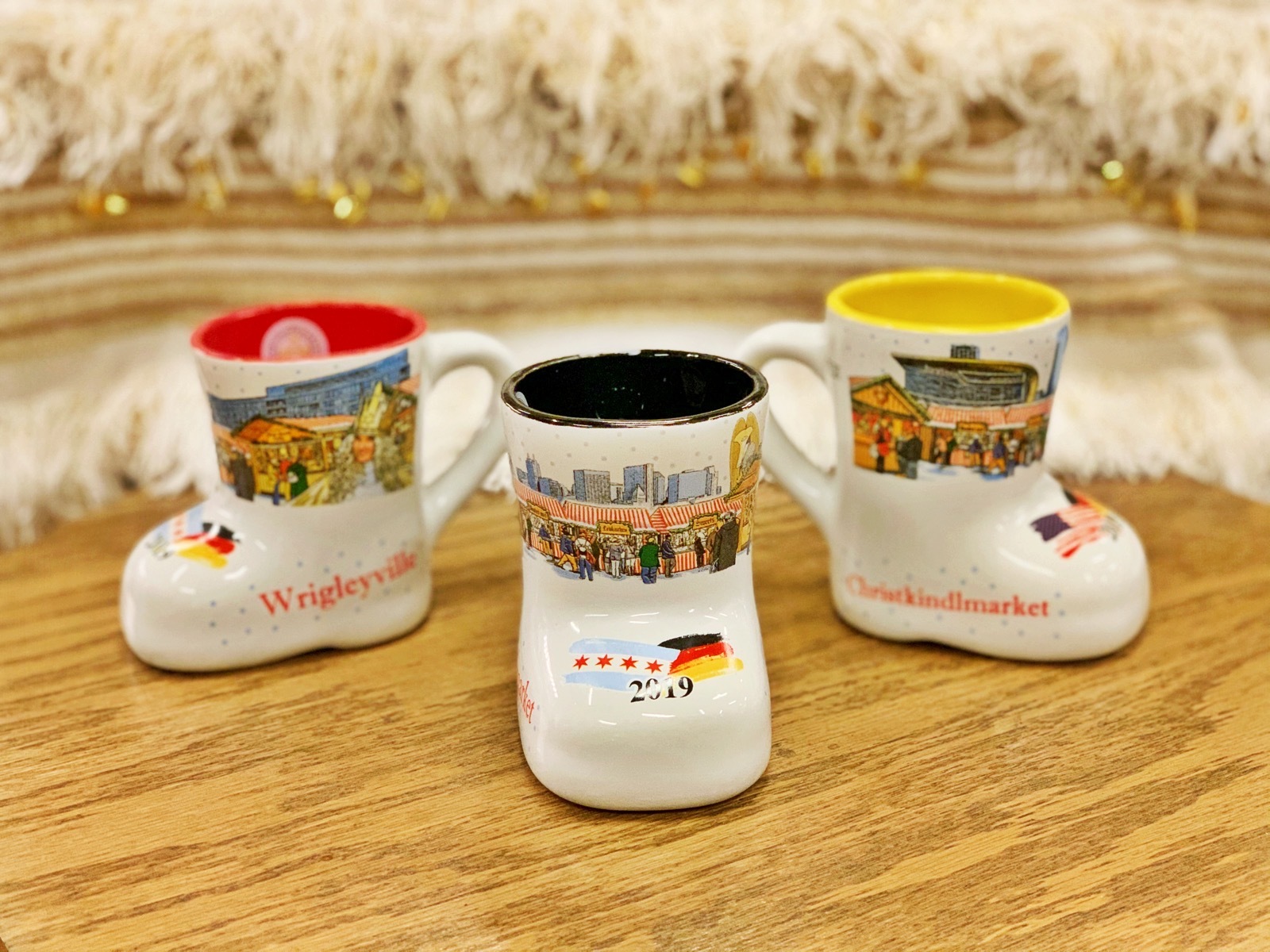 Visit the Avondale doner restaurant's holiday market to score bottles of glühwein from Nuremberg, Germany, home to the original Christkindlmarket. Serve at home in a boot mug for best results!
How to order: Pre-order a bottle of glühwein ($20) or a DIY mulled wine kit ($25) online via Tock or call ahead.
Get cozy with an earl grey, apple brandy, lemon and Irish whiskey hot toddy from this Humboldt Park tavern, where you'll also find rum-spiked mulled wine alongside sherry, whiskey and citrus hot apple cider.
How to order: Pre-order a hot toddy, Apple Cider Jammer or Fancy Mulled Wine (all $16 and two portion servings) online via Upserve.
Most popular on Time Out
- The high-tech 'Immersive Van Gogh' exhibition is coming to Chicago
- Where to see dazzling Christmas lights in Chicago
- The best things to do during the holidays in Chicago
- 10 things real Chicagoans don't know but are too afraid to ask
- Amazing Airbnb cabins for the perfect Midwest getaway