The best hot chocolate in Chicago
Warm up with a classic (or boozy) cup of hot cocoa on a cold winter day
Surviving winter in Chicago is no joke. From the moment the first snowflake falls, spring feels like a far-off dream. Between combing the best holiday markets and escaping to your favorite cozy bars, grab dessert in a mug: hot chocolate. These decadent, cocoa-filled sippers are positively delicious. Zip up your coat and get your hands on one of these sweet treats.
RECOMMENDED: Romantic winter date ideas
Best hot chocolate in Chicago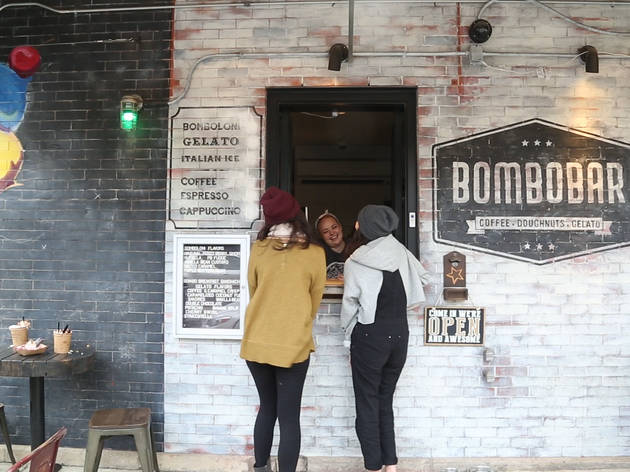 The most Instagram-worthy hot chocolate in the city can be found at this walkup window in the West Loop. Sure, you can order a basic cup of cocoa, but you're here for the Hotter Chocolates—over-the-top creations that are crowned with a cloud of whipped cream and a mini doughnut. Choose from marshmallow-topped s'mores or sprinkle-filled funfetti.
Restaurants, Contemporary American
Per its namesake, Mindy's HotChocolate takes the beverage very seriously. If you're dreaming of wrapping your hands around a warm mug of decadent chocolate with massive, house-made marshmallows, this is your place. Sit down and select your perfect cocoa combo—each option has some mix of white chocolate, milk chocolate, dark chocolate or caramel.
Restaurants, Contemporary American
Sip on a cup of cocoa that's fancier than you are. Crafted by Jess Keene, the Flannel Junkie is a grown-up elixir of Amaro Averna liqueur, Rhine Hall Fernet Lola, chocolate liqueur, cinnamon syrup, steamed cream, Angostura bitters and chocolate bitters. Served in a teacup and garnished with shaved chocolate, it's a splendid way to end a long day.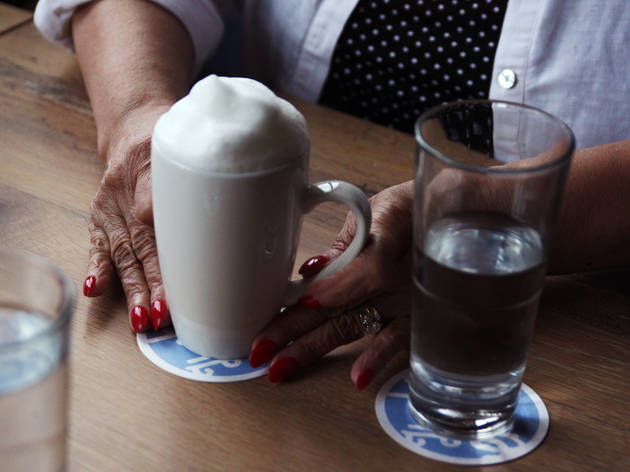 This version utilizes two very simple ingredients: ground chocolate and water. The finished product is less syrupy than its American counterpart, making it a good match for those who want something more refined. Other menu options include Aztec with chile and allspice or Almendrado with almond milk and Mexico City Thick, a traditional pudding-like drink served around the holidays.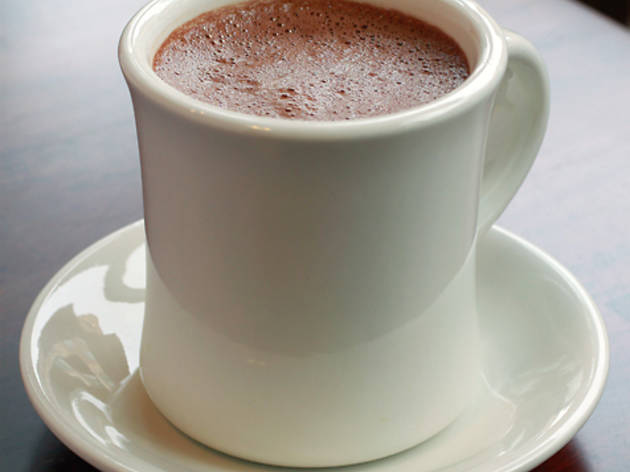 Restaurants, Latin American
The hot chocolate at this unassuming café is delicious—thick, warm and nothing compared to the Swiss Miss packets you're used to prepping at home. That's because it's made with true drinking chocolate as opposed to cocoa powder. It thickens as you let it sit, but we guaranteed it'll be gone in minutes.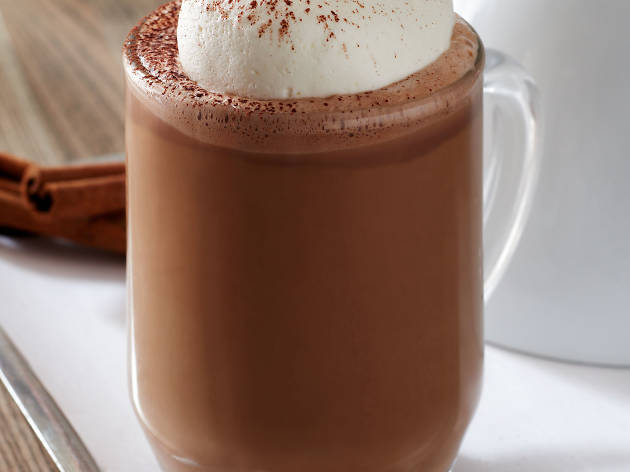 This tiny, charming bakery offers a handful of pastries, tarts and croissants alongside a signature hot chocolate. Bittersweet's hot chocolate (it also comes iced) is a blend of fine chocolate, milk, cream and a scoop of whipped cream dusted with chocolate.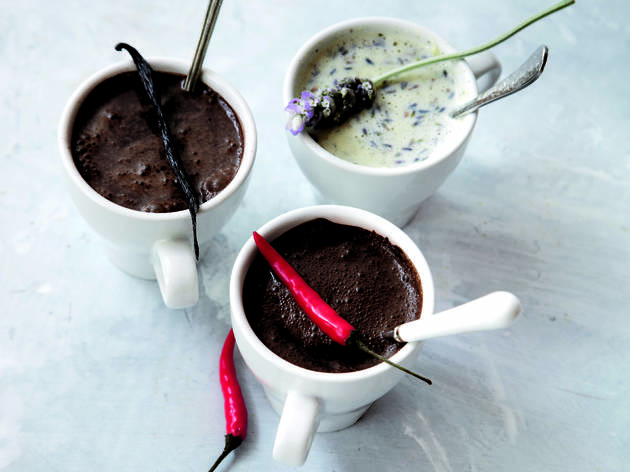 Shopping, Chocolate and candy
This high-end chocolatier has a few boutiques throughout the city where you can try the wild flavor combinations its known for. If you're in Lincoln Park, stop in for a perfect cup of Peppermint Candy Cane hot chocolate—or just grab a few mixes to prepare at home.