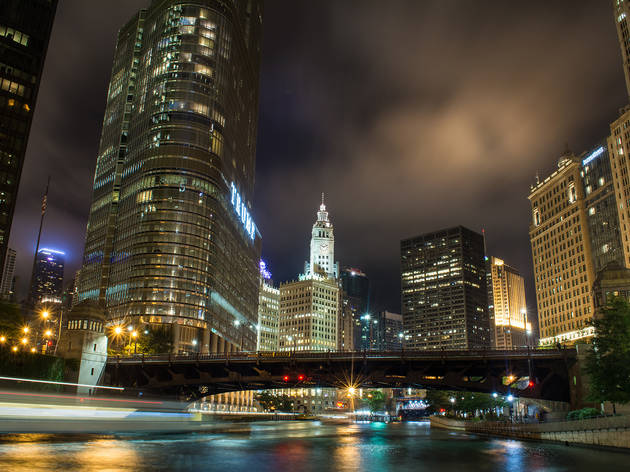 The best crime tours of Chicago
Explore the seedy underbelly of Chicago on these fascinating crime tours
Look beyond Chicago's gleaming art museums, sprawling parks and sunny beaches and you'll find something darker: a history of gangs, murder and nefarious activity that you can only uncover on these crime tours of Chicago. As you stroll by some of the best Chicago attractions, expert guides will fill you in on notorious mobsters from Chicago, terrifying murders throughout history and even a few ghost stories. Some of these tours will chill you to the bone, but we've included some options for scaredy-cats, too—a few even double as Chicago food tours!
RECOMMENDED: Check out the full guide to the best Chicago tours
Crime tours of Chicago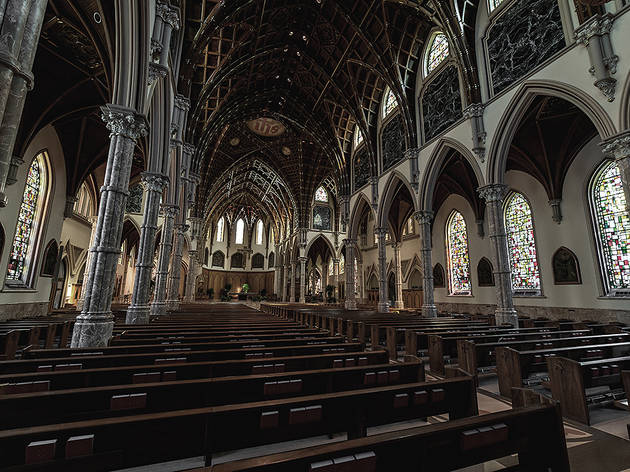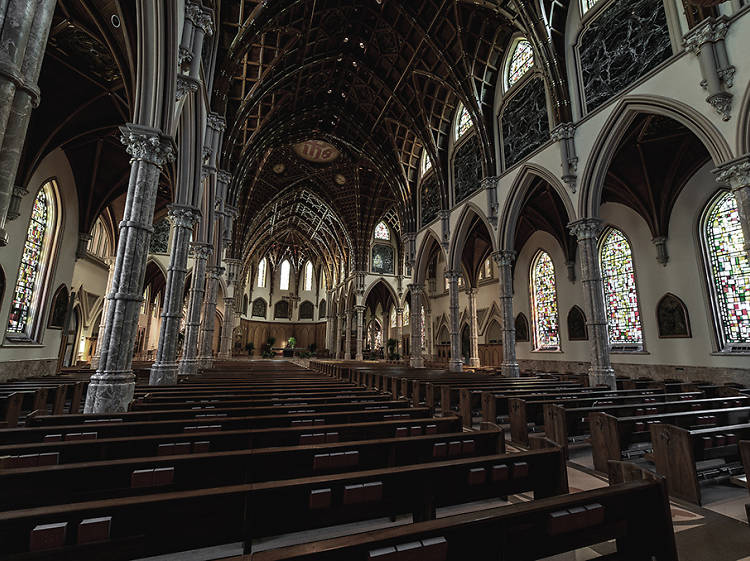 Photograph: Andrew Nawrocki
Chicago Crime and Mob Tour
Follow in the footsteps of infamous gangsters like charming bank robber John Dillinger and Polish mobster Hymie Weiss on this bus tour. You'll hear stories about the who's who of Chicago organized crime, drive by a few murder locations and spot the historic courthouse where many criminals were thrown in the clink. $37.95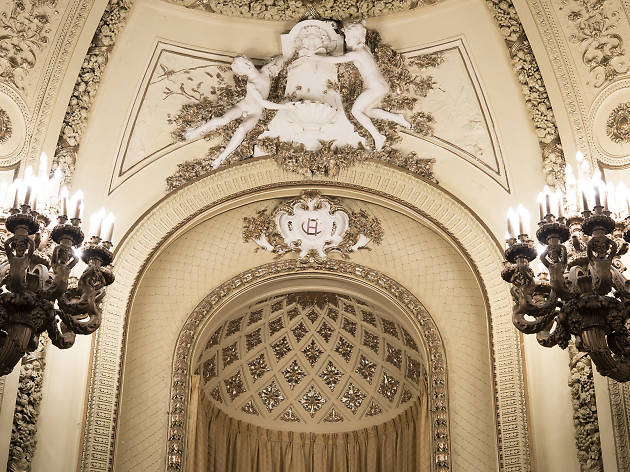 Photograph: Andrew Nawrocki
Gangsters and Ghosts Tour in Chicago
The towering skyscrapers and shining facade of Cloud Gate might make the Loop seem glitzy and glamorous, but it was once a hotspot for vice. In the '20s and '30s, this nabe was the epicenter of bootlegging and gangbanging in Chicago. Take a walking tour through the area to spy speakeasies, secret underground tunnels and maybe even a ghost or two. $27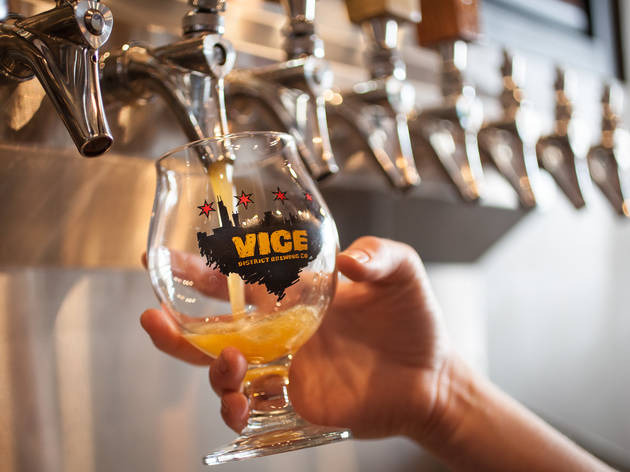 Photograph: Martha Williams
Booze and crime go hand in hand—especially during Prohibition, when mobsters made a killing running bootlegging operations and underground speakeasies. Discover the deep-seated connection between beer and vice on this tour of several Chicago watering holes, including the bar that holds the oldest liquor license in the city. $62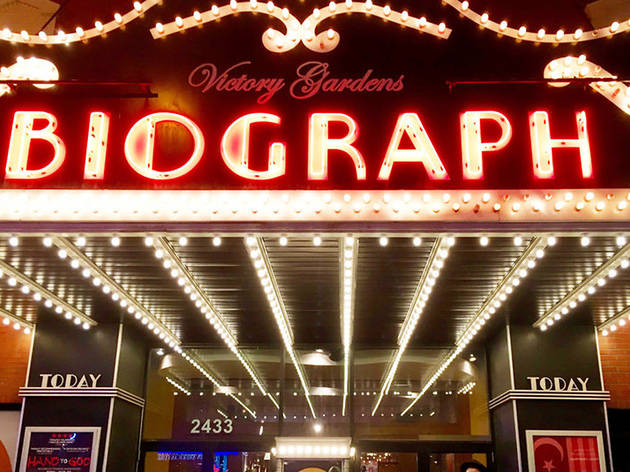 Photograph: Courtesy Viator
Chicago Night Crimes Tour
See the sites of grisly killings under the dark of night on this evening bus tour. You'll visit the Biograph Theater where Dillinger met his end, the site of the St. Valentine's Day Massacre and other infamous locations. The bus even stops at a few historic watering holes like Harry Caray's so you can raise a glass to the city's dearly departed criminals. $42.75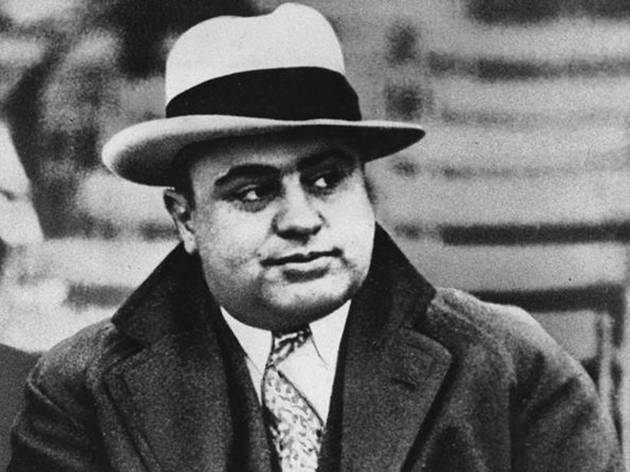 Photograph: Courtesy Viator
Private Al Capone Gangster Tour
Al Capone's trademark look—thick eyebrows, jaunty hat, heavy overcoat and a cigar hanging from his lips—became the basis of the stereotype of the mafia man. Capone got his start in New York as a member of the Five Points Gang before founding the Chicago Outfit and wreaking havoc on the Midwestern city. Follow in his nefarious footsteps on this tour around the city in a private town car—in true mafioso style. $495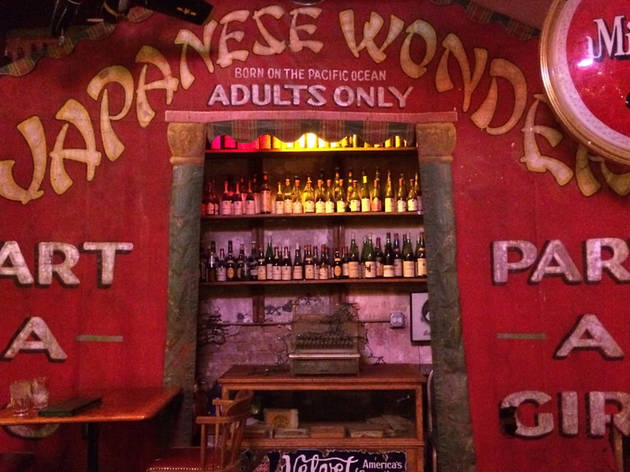 Photograph: Courtesy Viator
Speakeasies might be a cutesy drinking trend today, but during Prohibition, they were downright seedy establishments full of corruption and crime. This boozy tour visits four historic bars that still serve Prohibition-era cocktails. Sip old-school drinks as you learn how organized crime outfits built their businesses on booze. $45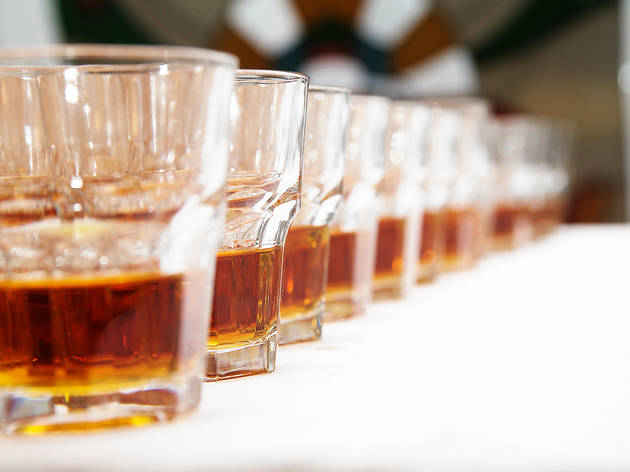 Photograph: Shutterstock
Private Chicago Mafia and Blues Evening Tour
After a long night of making dirty deals and plotting the downfall of their enemies, Chicago mobsters used to unwind with some booze and live music at a mafia-friendly bar. You'll do the same on this private guided tour that hits several historic landmarks before stopping for a drink at a bar formerly owned by Capone himself. $123
Photograph: Courtesy Viator
Chicago Crime and Pizza Walk
Looking for a crime tour that won't terrify little kids? Opt for this family-friendly food tour that showcases Chicago's best pizza in addition to its criminal history. You'll sample the 'za at two famous pizzerias and visit several locations associated with organized crime. $47.50
Frank Calabrese Jr. was born into the mob: His father Frank Calabrese Sr., a high-profile Chicago Outfit mobster and murderer, brought him into the family business at age 19. Unlike his father, however, Frank Jr. got out of organized crime by cooperating with the FBI—a process that landed his father in max for life. These days, Frank Jr. leads fascinating tours of his old stomping grounds to give visitors an inside look at Chicago's criminal underworld. $39
In addition to a thriving mob community, Chicago was also home to one of the country's first known serial killers: H. H. Holmes. The insurance scammer and con man lured hundreds of people to the three-story hotel that would later be known as the Murder Castle: a labyrinth of trap doors, peepholes, dead-end stairways, gas chambers and crematorium that he used to murder his victims and dispose of their remains. To this day, authorities still don't know how many people he might have killed. Learn the disturbing facts of the case on a Weird Chicago walking tour. $35
Looking for more Chicago tours?
Hop on board a Chicago boat tour to be treated to amazing views of beautiful buildings, fireworks and the Chicago skyline
Best selling Time Out Offers