Heads up! We're working hard to be accurate – but these are unusual times, so please always check before heading out.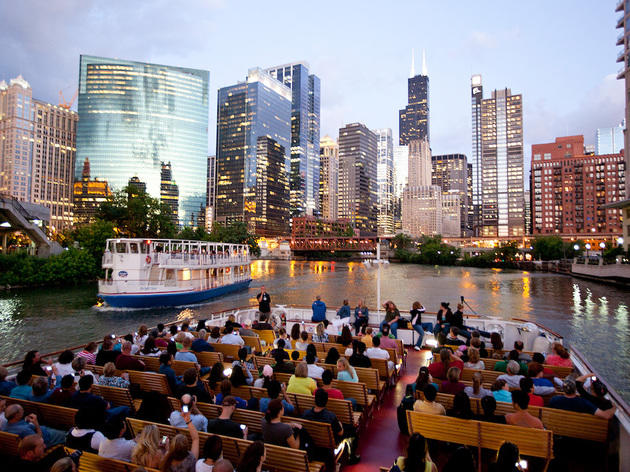 The top 10 Chicago tours that you should go on
Experience the city's rich history, culture, architecture and attractions on these essential Chicago tours
There are many ways to experience Chicago: by foot, bike, boat, bus, trolley, kayak, Segway… So in an effort to keep you on the right path while you're exploring the city, we've rounded up some top-rated Chicago bike tours, walking tours, boat tours and more. These are, in our opinion, the best ways to discover Chicago's best attractions, beautiful buildings, history and culture (not to mention the best restaurants, craft breweries and the lakefront). Embrace your inner tourist and hit the road on one of these adventures.
RECOMMENDED: The best things to do in Chicago that locals and tourists will love.
Top Chicago tours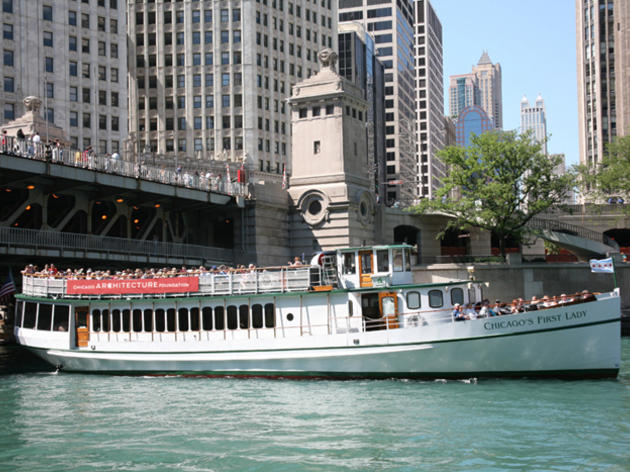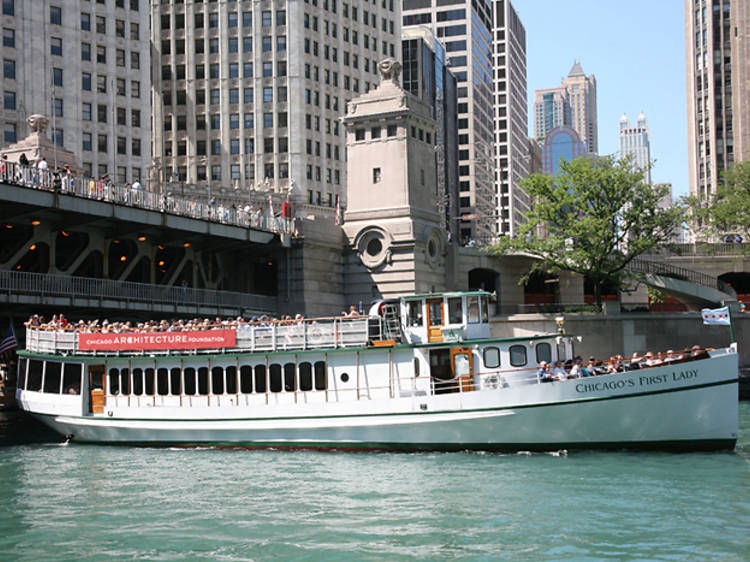 1. Chicago Architecture Foundation River Cruise
This Chicago architecture tour is a must for entertaining family and friends from out of town or just orienting yourself to the city's many architectural wonders. With a knowledgeable docent in tow, you'll cruise along the Chicago River from River City north to Goose Island, taking in stunning, unimpeded views of some of the city's most famous skyscrapers along the way. Reservations are strongly recommended. $47–$52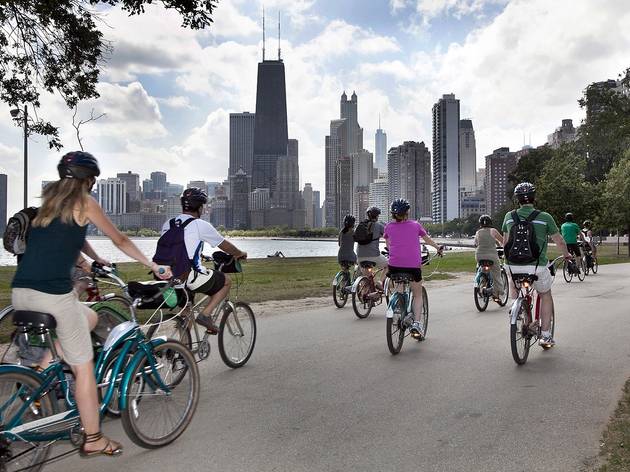 2. Lakefront Neighborhoods Tour
If you need a crash course in why Chicago is so damn awesome, this bike tour of the Lakefront should do the trick. Within three hours, you'll see Gold Coast mansions, Lincoln Park Zoo, the old Playboy Mansion and North Avenue Beach. You'll bike approximately seven miles along the Lakefront Trail, admiring the breathtaking skyline sights. Ticket price includes bike, helmet and guide. $46.30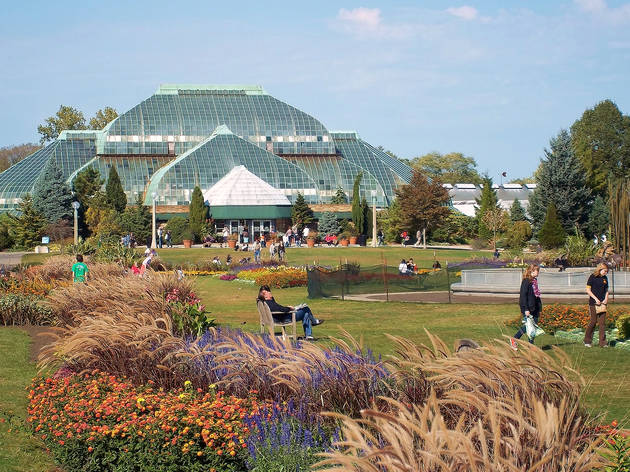 3. Chicago Grand Half-Day Tour
If you've got time to spare, dive into this immersive half-day tour of the city. You'll see the North and South sides, check out some of Chicago's most beautiful parks, snap a photo at the Adler Planetarium and take in some of the most inspiring architecture around town. The four-hour excursion might just be the best way to see it all—and for a total steal. $48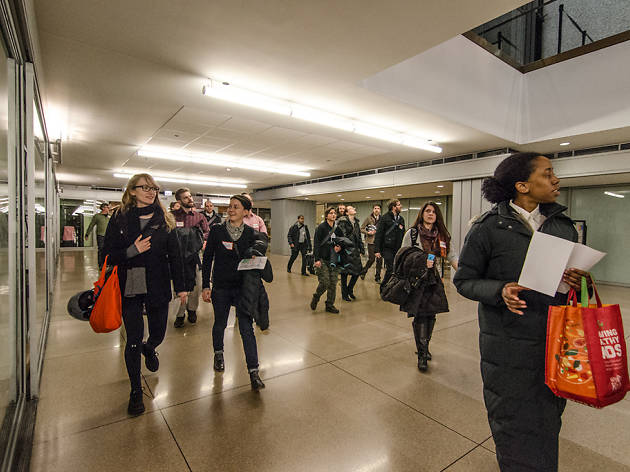 Photograph: CC/Flickr/John Greenfield
4. Chicago Pedway Walking Tour
After you've gotten an overview from the river, get inside some of those buildings with this 90-minute walking tour. Making use of the Pedway, the tour is almost completely indoors, making it a good option for winter visitors (or stormy summer days). Guests share iPads loaded with historic photos, videos and archival maps for additional context. Reservations are required. $23
5. Chicago Helicopter Experience
No Chicago tour will take you higher than the Chicago Helicopter Experience, which offers aerial tours of the city's skyline. You'll board a chopper on the outskirts of Bridgeport and fly up the coast of Lake Michigan to Montrose Harbor and back in about 15 minutes. The cost of the flight might seem a little steep, but the photo opportunities are priceless. $158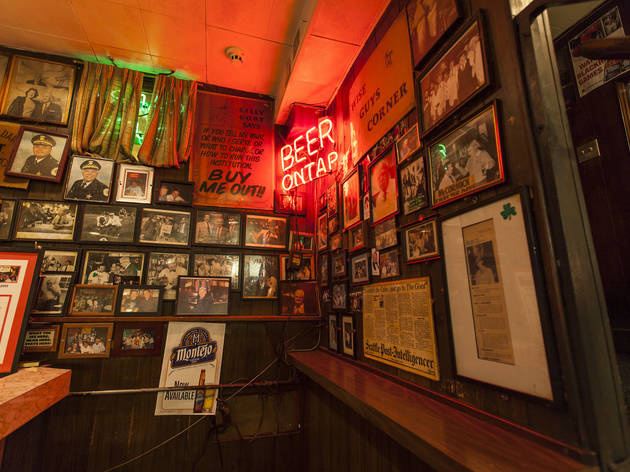 Photograph: Grace Allen
6. Historic Chicago Walking Bar Tour
If learning stuff over a long, boozy beverage sounds like your kind of thing, step this way my friend. On this walking (or stumbling) tour, you'll discover stories revealing the eventfuly history of Chicago, all told via the city's oldest bars. These three boozers, at one point or another, greatly influenced the city. Think: gangsters and the Swinging Sixties. While a few appetizers are free, the drinks aren't, so remember to bring cash. $38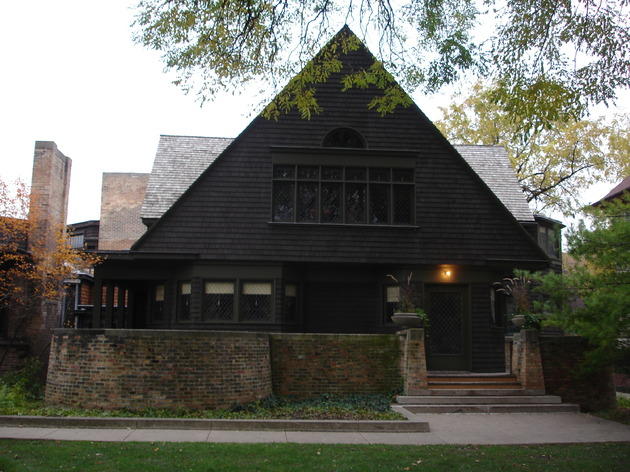 7. Frank Lloyd Wright Tour
Architecture and design buffs will delight in a walk around Oak Park. This historic Chicagoan district houses 23 buildings designed by the prolific and legendary architect Frank Lloyd Wright, which is the world's largest single collection of his work. You can even find the artist's own former home here at 951 Chicago Ave. Of course, you can wander Oak Park on your own, but a guide goes a long way. In three hours you can learn all about the history of the man and the area and even gain access to Wright's studio and nine other homes. $60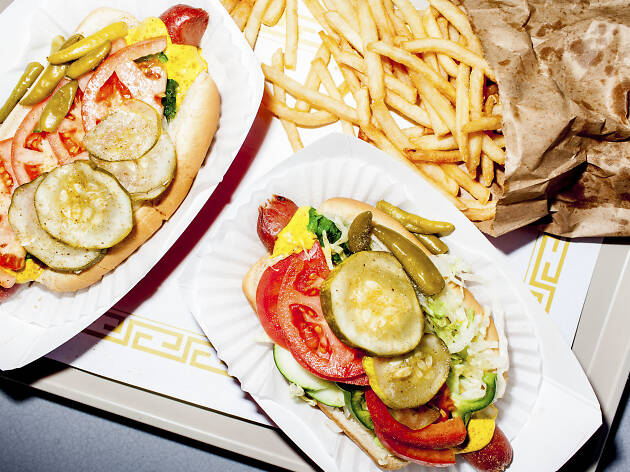 Photograph: Nick Murway
8. Chicago Style Food Tour
If you want to fill up on iconic Chicago foods while you're in town, look no further than this epic three-hour guided adventure. Though the stops change occasionally, expect to nosh on deep dish pizza, Chicago-style hot dogs, handmade chocolates and more. Consider it your primer to Chicago's most notable food groups. $55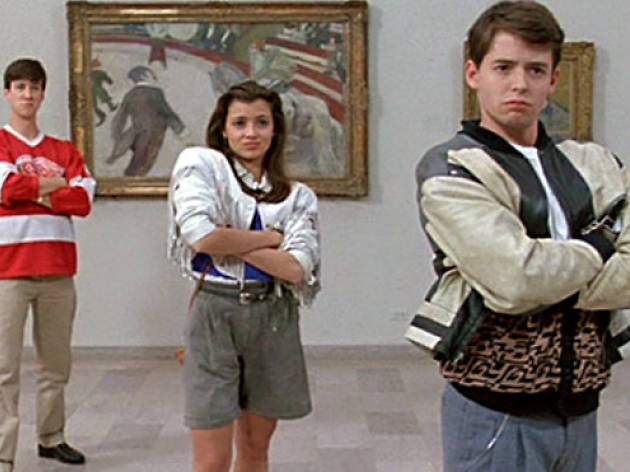 Chicago has been the backdrop to many classic films and Hollywood blockbusters—from Ferris Bueller's Day Off to The Fugitive to The Dark Knight. This bus tour ventures all over the city to more than 30 locations where more than 80 movies were shot. You'll learn behind-the-scenes trivia, details of current filming activity in Chicago and more. It's a reel adventure. $30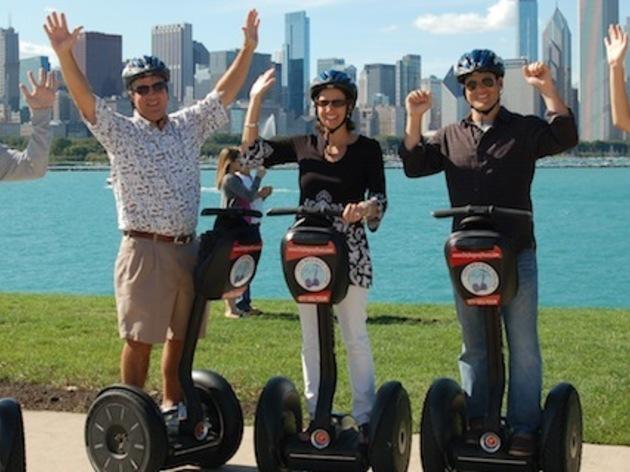 Just a heads up: This is not a tour for visitors to Chicago who want to "blend in" and "do what the locals do." Riding a Segway around the Loop with your friends and family is akin to tattooing "TOURIST" on your forehead. If you don't mind looking like a mall cop, it's way more fun than walking. You'll explore city landmarks, famous architecture and scenic spots along Lake Michigan. $70.85
Discover more Chicago tours