The best free things to do in May in Chicago
Discover the latest and greatest free things to do in Chicago with our guide to your best bets for May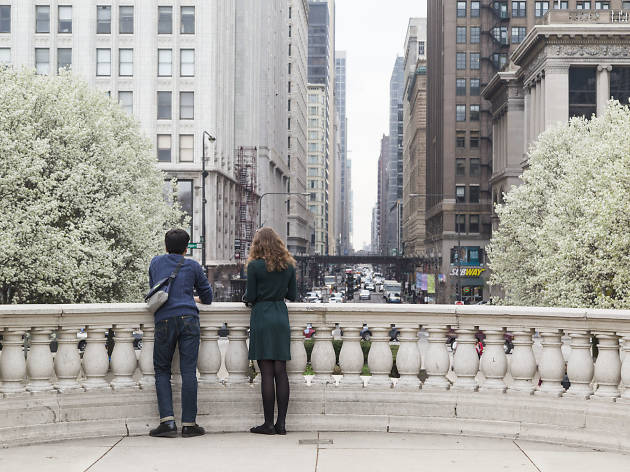 Come May, Chicago officially emerges from hibernation, as rooftops and patios open and everyone trades in winter jackets for shorts and sandals. The warm weather may tempt you to spend money at the city's best breweries and restaurants, but if you're trying to save up for summer fun, you've got plenty of options. Among a packed May events calendar, you'll find free concerts, art exhibitions, dance parties, outdoor festivals and more interesting happenings to keep you occupied. If you're looking for gratis fun, we've rounded up the best free things to do in Chicago in May.
Free things to do in May
Sports and fitness, Running
The Chicago Park District and Chicago Area Runners Association presents this free series of timed 5K and one-mile runs, which take place every Saturday at 9am in Humboldt Park, Warren Park and Washington Park. If you want to participate, simply sign up online and show up ready to run the course.
In 1989, acclaimed artist Keith Haring came to Chicago to create a gigantic 488-foot-long mural in collaboration with 500 Chicago Public School students. After remaining on display at Midway Airport for several years, 36 panels of the mural will return to the Loop, on display alongside a selection of Haring's photographs, correspondence, designs and his now-iconic drawings.
While it's been ousted from its longtime home at the Double Door, this killer monthly party lives on at East Room with dusty grooves and rare soul that will keep the dance floor packed until 5am. Resident DJs Scott "Sloppy White" Williams, Dave Mata and Duke Grip invite crate-digging experts to show off their collections of vintage vinyl.
The National Museum of Mexican Art explores nearly a century of cultural exchange between Chicago and Mexico in "Arte Diseño Xicágo." Examining works made between the World's Columbian Exposition of 1893 and the Civil Rights Era of the 1970s, the exhibit displays work made by Mexican artists who came to Chicago and Chicago artists who visited Mexico. The resulting collection showcases how traditions were fused by artists like Robert Natkin and Errol Ortiz, arguing that creativity knows no borders.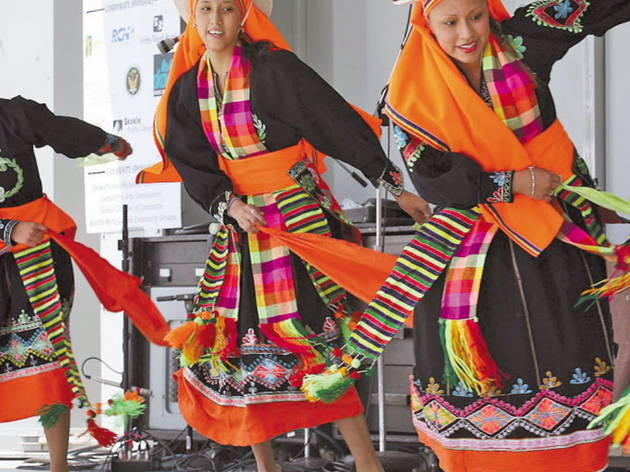 Skokie's annual global culture festival has attendees snacking on ethnic food and sipping beer from around the world. Enjoy music, dance, art and a host of games at this family-friendly fest in one of Chicago's nearest suburbs.