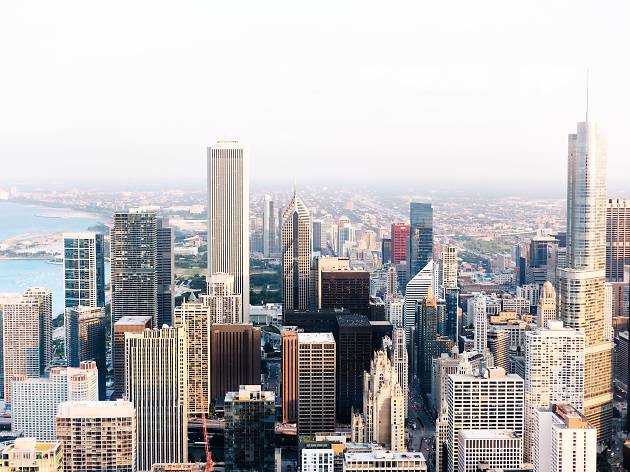 Hidden gems in Chicago, according to Time Out Tastemakers
Don't miss out on these lesser-known city secrets—from a Chinatown candy shop to a hidden speakeasy to an epic bookstore.
After living in the city for some time, most Chicagoans fall into a routine. We frequent our favorite restaurants, spend most weekends at the corner tavern down the street and take out-of-town visitors to see the same big-name Chicago attractions over and over again. Now's your chance to switch things up. We asked our Tastemaker community to help us uncover Chicago's top hidden gems—the lesser-known spots you should be visiting this weekend. Get out there and start exploring these new-to-you city secrets.
"The Chicago Water Taxi ride to Chinatown (with a stop at Triple Crown Restaurant for dim sum) is pretty much my favorite thing to do when I have people in town. It's $4 per ride and gives a unique perspective of the city. Plus, it's jam-packed with some of the most Instagrammable views of [Chicago] for a fraction of the cost of the architecture boat tours." —Emma Meyer
"The Winter Garden at the Harold Washington Library. Because of all the natural light, the area glistens regardless of the season. There are tables and chairs available for individuals and groups. The space also has a room for rotating art exhibits, and it's all free to the public." —Priyanka Das
"Palm Court at the Drake Hotel on Friday and Saturday nights. Many Chicagoans think of the Drake for high tea, but [they] don't realize this elegant and gorgeous venue hosts fantastic live and free jazz on the weekends. Dress to the nines to score a coveted front table, order a French martini and get lost in the music or dance the night away on the dance floor." —Kristy Katzmann
"Aji Ichiban. It's a small candy and snack store in Chinatown Square Plaza, with candy from all over Asia that never disappoints. There are also a ton of dried snacks that you can sample to your heart's desire. I love the matcha candies as well as the Ramune. It's exciting to try flavors that are not classically American." —Carolyn Moore
"The best happy hour deal in the world is at Dos Urban Cantina in Logan Square Wednesdays through Fridays from 5 to 7pm. Top-shelf margarita for $5, the most delicious sweet-and-spicy Mexican chicken wings for $6, and a chips-and-dip trio for $4." —Jill Failla
"The tasting room at Binny's Lincoln Park. It's located in an old pumping station connected to the store. It's filled with barrels and Prohibition posters, and it features a selection of amazing beers and wines on tap. There's even an adorable patio lined with ivy that makes for a great Insta photo opp." —Hilary Mikulich
"Room 13 at the Old Chicago Inn is one of the best-kept secrets and most exclusive speakeasies in the city. If you want to experience live jazz and feel like [Al] Capone for a night, check the website for details on how to schedule your visit and get the password. Memberships are available as well, but if you're not a member, don't expect to show up and get in without the night's password. They take their secret status very seriously." —Nicole Long
"The DANK Haus in Lincoln Square is a fun alternative to date night or a night out with friends. From dance classes to exhibits to cooking classes—you can experience authentic German culture every week at one of their free or inexpensive events." —Hilary Mikulich
"The International Museum of Surgical Science is [housed inside a gorgeous building, which is often rented out for events and weddings. It's worth it to walk through the building to see the architecture, but it's also a pretty fascinating and lesser-known museum documenting medical and surgical science throughout the ages."—Molly Tullis
"Trickery Chicago. There are only three rows of seats, but the show is very interactive and fun. The tricks are fresh and new, and it's BYOB! Great place to take friends or go on a date." —Marissa Auslander
"Myopic Bookstore [offers] floors and floors of random and hard-to-find books. It's a super fun date-night spot surrounded by tons of restaurants, bars and coffee shops. You can seriously get lost in here for days." —Heather Payne
"Even though it's just steps [away from] Magnificent Mile, the Richard H. Driehaus Museum in the breathtaking Nickerson Mansion still seems to remain a hidden gem in Chicago. Housing a collection of decorative arts (including beloved Tiffany glass), it showcases art and design of the late 19th and early 20th centuries. The entrance alone, giving the mansion its nickname the 'Marble Palace,' is worth the visit." —Kristy Katzmann
Best selling Time Out Offers