Lincoln Square and Ravenswood residents pick their favorite neighborhood spots
We asked Lincon Square and Ravenswood residents to tell us their favorite bars, restaurants, shops and things to do in the neighborhoods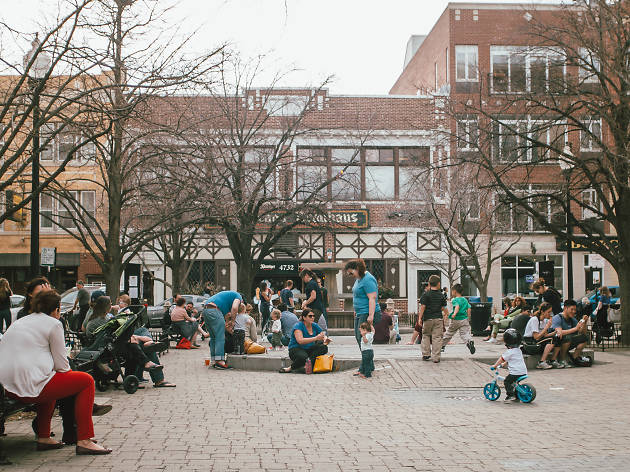 Lincoln Square and Ravenswood are bursting at the seams with stuff to do. From the top-notch craft beer scene to new shops and rooftop bars you'll never want to leave, it's tough for visitors to know where to start. But fear not, we've got your covered—three Lincoln Squarers in the know told us their very favorite spots in the 'hood.
RECOMMENDED: Our complete guide to Lincoln Square and Ravenswood
Lincoln Square and Ravenswood residents' favorite picks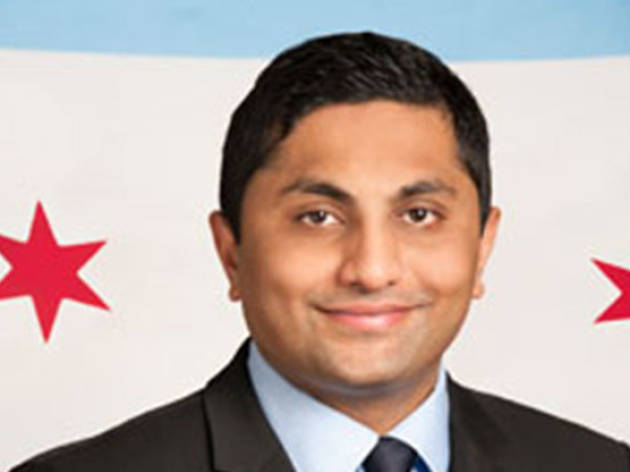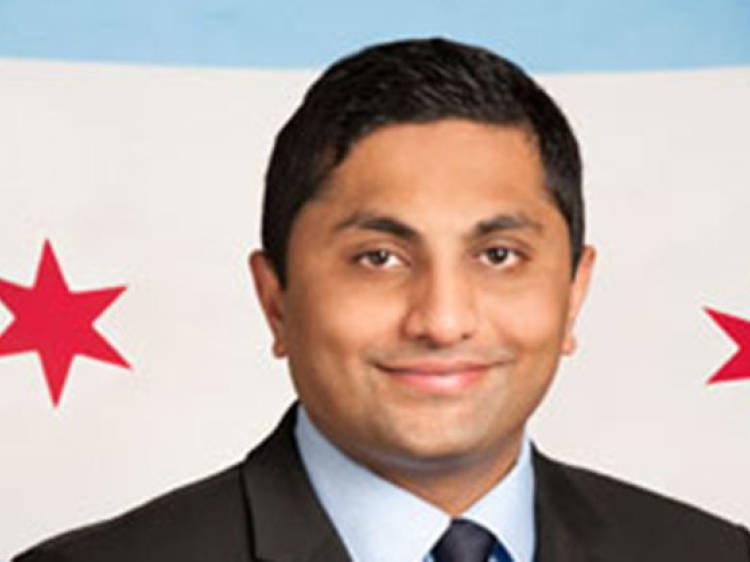 Photograph: Courtesy Chicago47.org
Ald. Ameya Pawar—Alderman of the 47th Ward
Gather. It's our favorite restaurant in Chicago. The cod and whipped ricotta is scrumtrulescent.
Rev. Billy's Chop Shop. It's where I got my first adult haircut. Rev. Billy's great, too.
Bloom Yoga Studio. We took the Childbirth Class by Natalie—and my wife says she learned how to have a baby. The yoga classes are really fun and not intimidating and my wife gives a big thumbs up to their pre-natal and postpartum massages.
Urban Pooch. Our Pittie, Baby, can attest to the love she gets at her second home.
Baker Miller. I'll quote Homer Simpson: "Mmmm, (homemade) butter."
Co Co Vietnamese Sandwiches. The egg sandwich or the #4 is too good. I once ate there every day for a week.
Spacca Napoli. The anchovy salad is brilliant. So is the pizza.
The Book Cellar. This is where I picked up my brother-in-law and sister-in-law's NYT bestselling books: The Sports Gene by David Epstein and Building a Better Teacher by Elizabeth Green.
Social services in Ravenswood: The Heartland Alliance, The Night Ministry and Thresholds are the bedrock of social service for our community and the city at large.
Waters Community Garden. Father Earth, a.k.a. Pete Leki the Waters School ecology teacher, has created an incredible community garden and outdoor classroom which earned the school the White House Green Ribbon award.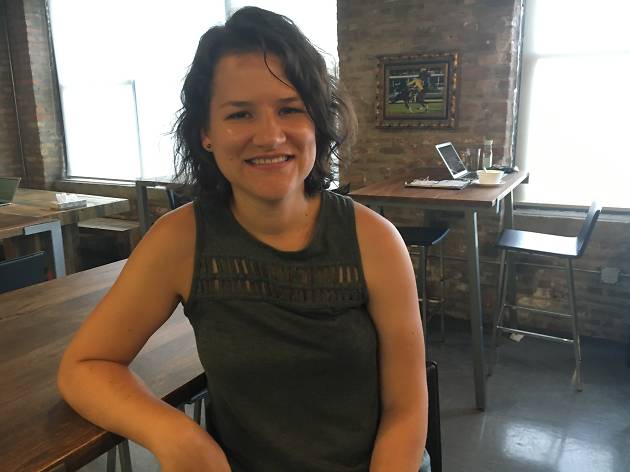 Katy Yeiser—Onion Video Writer/Director
Le Café. I usually start my weekends at this cafe with the house specialty chilaquiles (two poached eggs on top) or with paleo banana pancakes and a cup of coffee.
Davis Theater. Living by an independent, low-key and affordable movie theater is a true luxury. You can't beat $6 matinees.
Taqueria El Asadero. Best spot in the city for tacos.
Hazel Apparel. Best spot in the city for sweaters.
The Book Cellar. Love this store not just for the cozy feel and thoughtful staff recommendation notes peppered throughout the shelves, but also because one time I found an enthusiastic note in a book I purchased telling me I was "vast cosmic chaos" and that inside of me was "a whole universe."
River Valley Farmer's Table. Very chill place to have a delicious, locally sourced breakfast while reading the several-hundred word story on the back of the menu about the owners' beginnings as mushroom farmers.
Blackbird Gallery & Framing. The people who run this place are incredibly attentive and talented. Just give them the thing you want framed and let them go from there, because they'll make all the right choices and make whatever you brought them look very special.
Gene's Sausage Shop & Delicatessen. Love going to the second floor of Gene's and surveying the mustard and relish selections.
Tennis Courts at Welles Park. The three courts at Welles Park have the two things most public tennis courts in Chicago don't have: new surfaces and ample lighting for night play.
Royal Thai. I order from this place way too often throughout the week, and I hope the very nice, patient employees of this delicious Thai restaurant don't think too poorly of me for it. Get the Panang curry with noodles.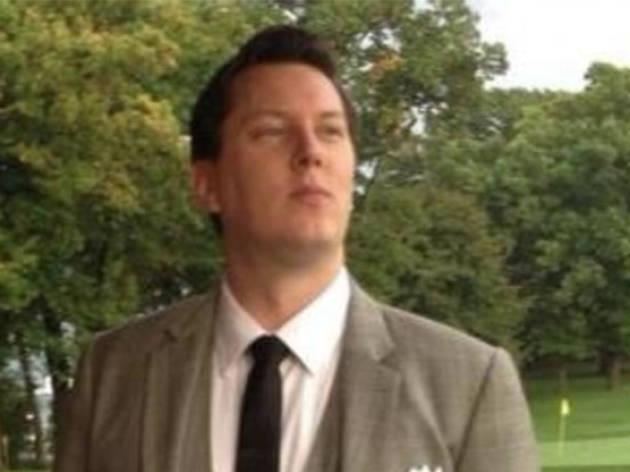 Karl Klockars—Editor of GuysDrinkingBeer.com
The Huettenbar. On a warm day, sitting at the Huet with the front windows open and a Julius Echter hefeweiss in front of you, there's nothing better.

Bistro Campagne. Our special-occasion restaurant for over a decade, for birthdays and anniversaries and just-because. If you haven't had their roast chicken with onion strings, fix that quick.

The Red Lion Pub. You can keep the fancy-pantsy Lincoln Park version. I'll take this quiet, comfortable, slightly ramshackle little spot on Rockwell for a hand-pulled pint on the beer engine, some green curry chicken wings and the best damn bread pudding with buttered bourbon sauce in town.
Bottles & Cans. If you're looking for a beer made in the neighborhood or halfway across the world, it's pretty likely they've got what you're looking for—or at least something reasonably similar. And you can't beat their pick-your-six selection. The whole shop is up for grabs, one bottle at a time.

Enjoy, An Urban General Store. All of my gift-giving anxiety evaporated when I walked into this place for the first time.

Fountainhead. The Fountainhead roof bar with its ridiculously impressive list of canned craft beers is my go-to open-air above-surface-grade bar choice citywide, even though it's just one story off the ground.

Winnemac Park. This community landmark gives the neighborhood some much-needed open space to play some kickball, wander the natural prairie area and stretch your legs in the company of your neighbors.
Aroy Thai. Aroy tops our list for things like their amazing spicy and sour Issan and Sai Ua sausages, the deep-fried Thai chicken wings with its funky dipping sauce and the smoky, grilled pork neck salad, which is significantly better than it sounds at first glance.
Old Town School of Folk Music. I would never be as proficient on the mandolin, or half the chicken-pickin' country music guitarist I am today, without the classes offered by OTS.
The Brauhaus. If you're not having fun at Brauhaus on a Friday or a Saturday night when Gody Windischhofer has the whole restaurant doing a conga line and there's a bootful of German lager in front of you, you're probably dead inside.