Things to do in Chicago this Sunday
You have one more day to make this weekend count. Start planning Sunday fun with brunch suggestions, places to go and more.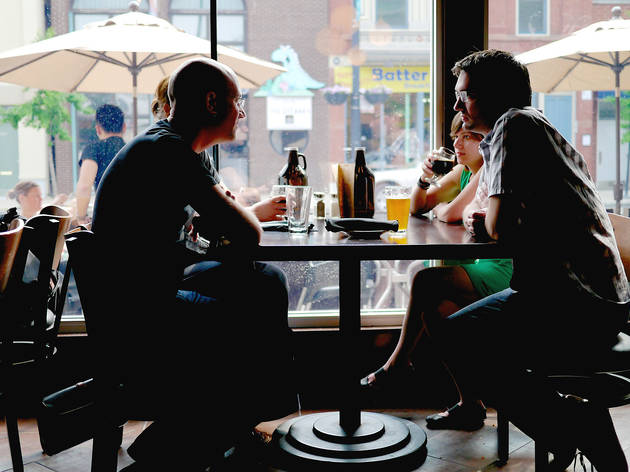 The hours before Monday morning are dwindling, but that shouldn't stop you from making Sunday the best day of the weekend. Recharge your batteries with a leisurely brunch before making plans for a fun-filled day. Discover some of the city's best attractions, take care of some weekend shopping or relax in your neighborhood. Don't let the weekend pass you by—peruse our list of things to do on Sunday and enjoy it while you still can.
Live music this weekend
Sen Morimoto saxophone solos have long been a secret weapon of Chicago's independent music community, but his latest solo album, Canonball!, finds him crafting his own entrancing blend of jazz, hip-hop and indie rock. While his beat-making skills and instrumental prowess are on display, it's the heartfelt lyricism that tackle the meaning of life (and finding ways to make it manageable) that really hit home. At this album release show, Morimoto is joined by singer-songwriter Kaina and rapper Qari. 
Buy tickets
Read more
Chicago is the birthplace of house music, so it stands to reason that the city hosts a festival celebrating the homegrown genre. The free event brings DJs to Millennium Park and showcases the various styles of house music that have developed since it was popularized in local nightclubs in the early '80s. Expect to see plenty of local talent, some amazing dancers and a few international acts that have fell in love with the pulsing beat of house music.
Read more
Things to do this weekend
Go out for brunch
Battle your hangover or get a healthy start with Bloody Marys, eggs, bacon and pancakes from the city's top brunch spots.
Read more
Elaborately dressed Bloody Mary, an outrageous bologna sandwich, a perfect stack of pancakes and more brunch favorites.
Read more
See more of Chicago's best brunch spots
Eating out?
Whether you're looking for a worthwhile splurge or some cheap eats, we've got dinner suggestions that will satisfy you.
Read more
We braved the crowds at new hot spots and revisited some of our favorite older spots to track down the city's best culinary offerings.
Read more
See the latest restaurant reviews
Grab a drink
From awesome outdoor drinking spots to dive bars that stay open until the wee hours of the morning, the drinking options in Chicago are limitless.
Read more
Have a drink and bust a move at some of our favorite spots for a sweaty night of dancing.
Read more
See all of Chicago's best bars