Things to do in Chicago this Sunday
You have one more day to make this weekend count. Start planning Sunday fun with brunch suggestions, places to go and more.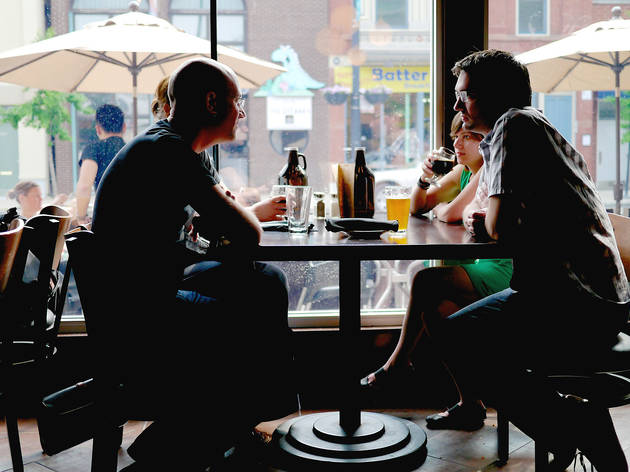 The hours before Monday morning are dwindling, but that shouldn't stop you from making Sunday the best day of the weekend. Recharge your batteries with a leisurely brunch before making plans for a fun-filled day. Discover some of the city's best attractions, take care of some weekend shopping or relax in your neighborhood. Don't let the weekend pass you by—peruse our list of things to do on Sunday and enjoy it while you still can.
Live music this weekend
DAMN. With just one word, the title of Kendrick Lamar's latest album encapsulates the excitement and disbelief of fans and contemporaries alike. Nimbly bobbing between topics like race, politics and the pressures of success, Lamar's latest LP is a showcase of not only his rapid-fire poetic flow, but his ability to mold each stanza into a small piece of a sprawling hip-hop narrative. It's a feat that promises to be equally impressive when pulled off in front of an audience. Texas trap emcee Travis Scott and "Cha Cha" rapper D.R.A.M. open the July 27 show, while YG joins D.R.A.M. at the August 20 concert.  
Buy tickets
Read more
The man who is at least partially responsible for "Uptown Funk" comes to United Center for a sprawling three-night stand at the arena. The fact that Bruno Mars can easily fill an arena three times over is a testament to the enduring popularity of the Motown, soul and doo-wop music—three genres that he borrows from liberally. Mars' latest, 24K Magic, continues the singers winning streak, packed with tracks like "That's What I Like," which provide the perfect backdrop for a glitzy, tightly-choreographed dance number.
Buy tickets
Read more
Things to do this weekend
Go out for brunch
Battle your hangover or get a healthy start with Bloody Marys, eggs, bacon and pancakes from the city's top brunch spots.
Read more
Elaborately dressed Bloody Mary, an outrageous bologna sandwich, a perfect stack of pancakes and more brunch favorites.
Read more
See more of Chicago's best brunch spots
Eating out?
Whether you're looking for a worthwhile splurge or some cheap eats, we've got dinner suggestions that will satisfy you.
Read more
We braved the crowds at new hot spots and revisited some of our favorite older spots to track down the city's best culinary offerings.
Read more
See the latest restaurant reviews
Grab a drink
From awesome outdoor drinking spots to dive bars that stay open until the wee hours of the morning, the drinking options in Chicago are limitless.
Read more
Have a drink and bust a move at some of our favorite spots for a sweaty night of dancing.
Read more
See all of Chicago's best bars