Ten great things to do in Zagreb in June
Looking for things to do in Zagreb in June? The top events and attractions in the Croatian capital this month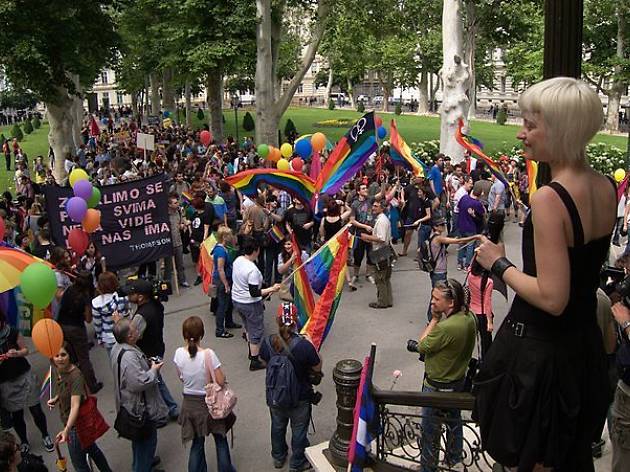 There are a myriad things to do in Zagreb in June. In this early summer month, before the crowds slip away to the coast, the Croatian capital spurs into life: museums, festivals and all manner of attractions strike up a city-wide summer party. Whether you're looking to dance in the street or amble around a craft fair, here are the top 10 things to do in Zagreb in June:
In recent years, the short story has become an increasingly popular literary form. So it makes sense that this festival has grown exponentially since its 2002 conception, and now offers all manner of tenuously related events as well readings: this year, there will be cooking sessions, film screenings, translation workshops and gigs, at bookworm hubs such as Booksa. The aim is to get Croatian authors' profiles out into the wider literary world, but it's also an excuse for a few days of fun with a highbrow façade.
Read more
The US Embassy will bring a bit of Mardi Gras madness to the streets of Zagreb with this two-day carnivalesque party. This festival will give you a moreish taste of the New Orleans culture: so that's multiculturalism, gospel and riotously good jazz, as well as traditional food from world-famous New Orleans restaurant Drago's. Get down to Park Zrinjevac for some free, States-style fun.
Read more
Swanky Mint is a five-star hostel which also happens to be one of the liveliest bars in the city, loved by locals as well as by its international guests. They've recently opened a large terrace which has already had swarms of happy drinkers descending on it, and to celebrate they're running a series of fun events over the summer. Roller Boogie "Vinyl, Fashion & Food Fair" is the first. To consummate the Swanky Monkey Garden, there will be music, food, guests from all over the world and an endless stream of beer – as well as vintage clothes up for grabs. For the easily wearied there are hammocks and deck chairs, so you can enjoy the party while reclining under the evening sun.
Read more
Floraart, the biggest horticultural event in the country, is the perfect way to celebrate the start of summer. This year, it's the 50th anniversary of this bright and blooming festival of flowers, so there will be even more garden-related excitement than usual. Exhibitors from Croatia and further afield will be at the lovely Bundek Park to show off their colourful creations, and you can either do some plant shopping, or just enjoy the sights and smells of this botanical wonderland.
Read more