Things to do in Edinburgh this weekend
Check out this weekend's events and find great things to do this weekend in Edinburgh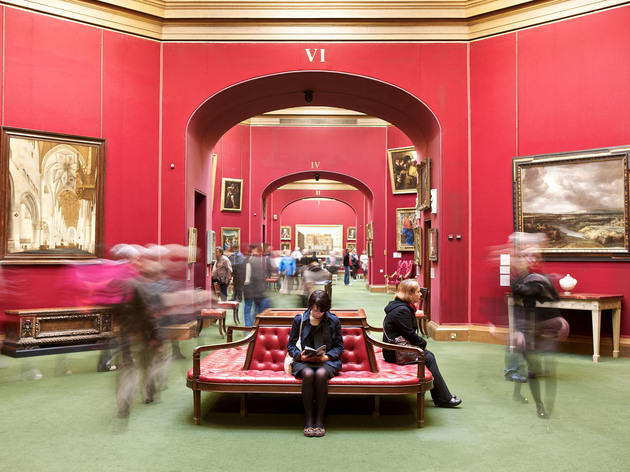 We've rounded up some of the best things to do in Edinburgh this weekend, so there's no excuse to let your downtime go to waste. Whether theatre is your bag, you're mad for music or you'd rather stroll around an art exhibition, you'll find it all in our list, plus much, much more.

If you're looking for things to do in Edinburgh beyond this weekend, take a look at our events calendar.
Things to do in Edinburgh this weekend
Long-running improvised comedy show hosted by resident duo Stu and Garry, who hope to conjure comedy magic from audience suggestions.
Read more
Heart Of The Travellers' display celebrates the history and future of Scotland's Travellers, along with the stories, songs and genealogies.
Read more
The UK-wide club night's Edinburgh edition sees resident DJs play indie anthemsfrom the '90s to the current day.
Read more
Producers sell their homemade and fresh baked products, including chutneys, jams, bread, cakes, cheeses and artisan crafts.
Read more
Pop, dance and cheesy tunes from resident DJs to liven up your Saturday night.
Read more
Join in a family fun-day at the Queen's official Scottish residence, with games, fancy dress, activities, face-painting and an easter egg hunt.
Read more
The former star of BBC's The Real Hustle shares his most cherished secrets and miracles to reveal a hidden world of magic, mind reading and manipulation.
Read more
In his third exhibition at the gallery, the skilled draughtsman presents 40 works, which put a modern twist on how the New Town is viewed.
Read more
The renowned magician presents a unique style of bizarre, stomach churning magic that will have you squirming in your seat or jumping out of it.
Read more
Show more
Films showing this weekend