Things to do in Edinburgh this weekend
Check out this weekend's events and find great things to do this weekend in Edinburgh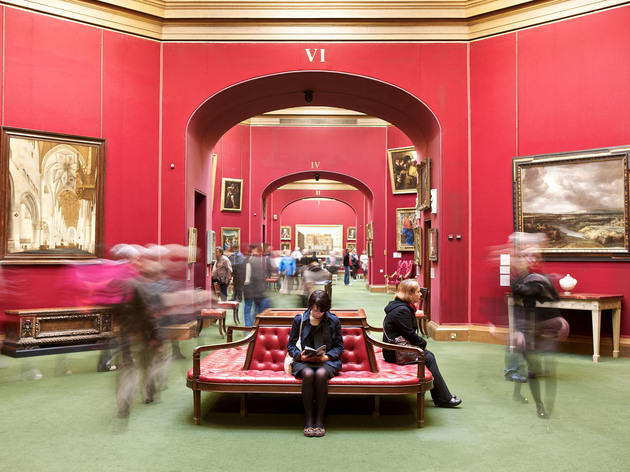 We've rounded up some of the best things to do in Edinburgh this weekend, so there's no excuse to let your downtime go to waste. Whether theatre is your bag, you're mad for music or you'd rather stroll around an art exhibition, you'll find it all in our list, plus much, much more.

If you're looking for things to do in Edinburgh beyond this weekend, take a look at our events calendar.
Things to do in Edinburgh this weekend
John Constable's large-scale painting, Salisbury Cathedral From The Meadows, 1831, is shown alongside William McTaggart's The Storm, 1890.
Read more
Long-running improvised comedy show hosted by resident duo Stu and Garry, who hope to conjure comedy magic from audience suggestions.
Read more
Join in a family fun-day at the Queen's official Scottish residence, with games, fancy dress, activities, face-painting and an easter egg hunt.
Read more
Featuring artworks from across the National Galleries of Scotland, this exhibition explores the Scottish experience of Italy in the 18th-century, the period when fascination with the country reached its height.
Read more
Alistair Digges directs Kally Lloyd-Jones's production of Bizet's tale of forbidden love, loyalty, friendship and betrayal.
Read more
The Berlin production duo Schwefelgelb hit the decks supplying techno, with Cathal, Mad Willing and Texture Residents.
Read more
The American singer performs a selection of his material in tribute to her fellow countryman.
Read more
Show more
Films showing this weekend