Things to do in Edinburgh this weekend
Check out this weekend's events and find great things to do this weekend in Edinburgh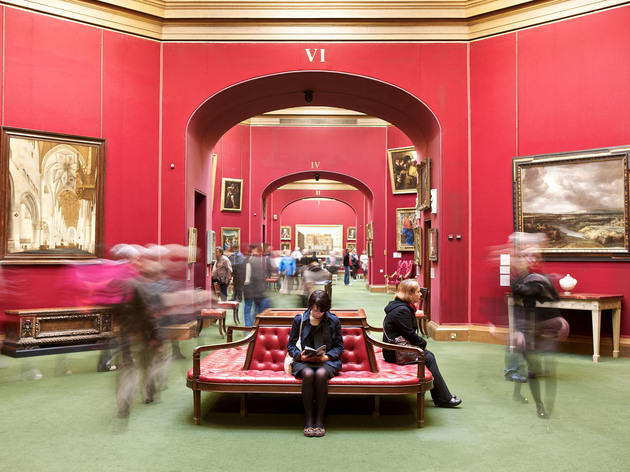 We've rounded up some of the best things to do in Edinburgh this weekend, so there's no excuse to let your downtime go to waste. Whether theatre is your bag, you're mad for music or you'd rather stroll around an art exhibition, you'll find it all in our list, plus much, much more.

If you're looking for things to do in Edinburgh beyond this weekend, take a look at our events calendar.
Things to do in Edinburgh this weekend
The four-act opera, composed in 1841 by Giuseppe Verdi, tells the story of the tyrannical Babylonian King who conquers and exiles Jews from their homelands. Sung in Italian with English subtitles.
Read more
The UK-wide club night's Edinburgh edition sees resident DJs play indie anthemsfrom the '90s to the current day.
Read more
Verdi's masterpiece stars international French soprano Olga Perrier as the enslaved Ethiopian princess with mezzo Liza Kadelnik, from the Romanian National Opera, as Amneris. Sung in Italian with English surtitles.
Read more
The Royal Conservatoire Of Scotland presents Benny Anderson, Bjorn Ulvaeus and Tim Rice's acclaimed West End and Broadway hit musical about romantic rivalries and political intrigue.
Read more
Long-running improvised comedy show hosted by resident duo Stu and Garry, who hope to conjure comedy magic from audience suggestions.
Read more
There are over 120 city farms and 1,000 community-based gardens in the UK currently, but how do they work? Find out in a discussion between Gorgie City Farm and Steve Glover from the Severn project.
Read more
Topical observations and witty banter from John Moloney, Stephen Carlin, Liam Withnail and host JoJo Sutherland.
Read more
Alexander Stoddart's preparatory works for sculpting a monumental figure representing History for the gallery's exterior, replacing William Birnie Rhind's weathered original.
Read more
A focused display of major paintings spanning over 50 years of the artist's career, whose 'Optical Art' dramatically explores the dialogue between monochrome and colour.
Read more
Show more
Films showing this weekend