Rise n' shine: the quintessential Israeli breakfast guide
Oh, what a beautiful morning!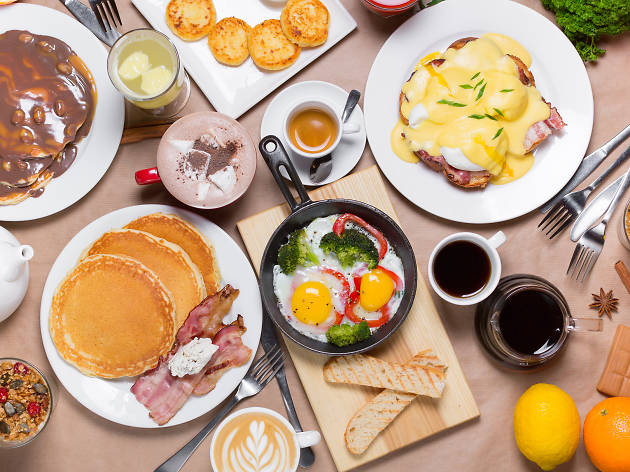 Wakey, wakey, eggs n' bakey! Tel Avivians believe in the importance of balance and there's no better way to start the day than with a nutritious, delicious breakfast. That might translate to the full Israeli breakfast spread complete with eggs, salad, and all the fixin's, or a hafuch on the fly at the kiosk on Dizengoff or Rothschild Boulevard. It's up to the early bird, which is why we've rounded up the best of Tel Aviv's coffee, pastry, eggs, and bacon scene (DISCLAIMER: the bacon is probably not Kosher...just a hunch) for enjoyable eats whether you're a morning person or not. Oh, what a beautiful morning indeed.