A dangerously detailed guide to Dizengoff
How the White City packed so much color onto one single street is beyond us. Don't question it, just revel in it
Drinking
1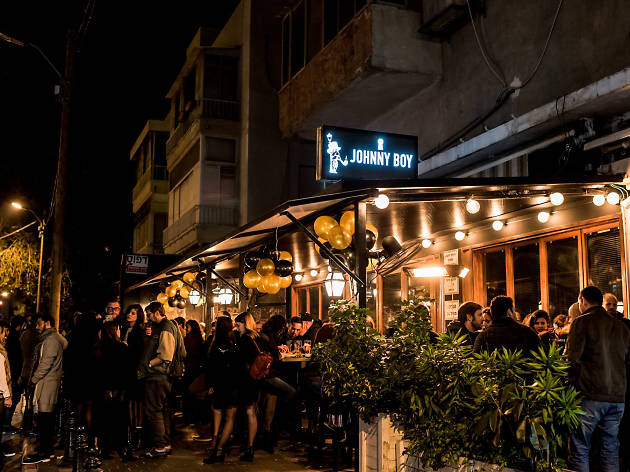 Johnny Boy is an exciting cocktail bar, inspired by the 1940s and 50s mood. Dark, seductive, and always filled with people, Johnny Boy is an exciting place to drink with many affordable theme days. Every Sunday night is 1+1 on drinks. Wednesday's "Wine and Dine" special offers bottomless wine along with the entree of your choice, all for NIS 85. Johnny Boy has a wonderful atmosphere and is true to the Tel Aviv spirit of being warm and welcoming.
Read more
2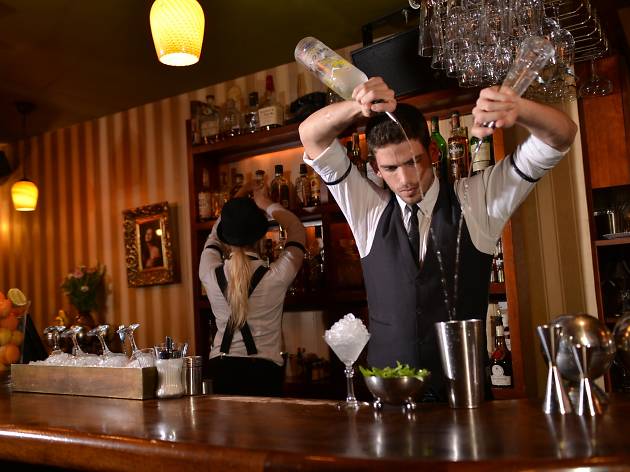 Founded in 2008 by one of the world's most popular bartenders, Ariel Leizgold, 223 has retained its title as a star of the Dizengoff bar scene. Why not try the cocktail that first won Leizgold an international bartending title, the Passion Fruit 2006, made from vodka, ginger, apricot brandy and passion fruit? Or sample one of their prohibition-style cocktails like the Vieux Carré, with rye, cognac, sweet vermouth and bitters. Or, if you're feeling truly adventurous, tell one of the professionally trained mixologists your flavor preferences and let them work their mixmaster magic. No matter what you choose, you can't lose. Transcend time and place at the bar that raised the bar in central Tel Aviv.
Read more
3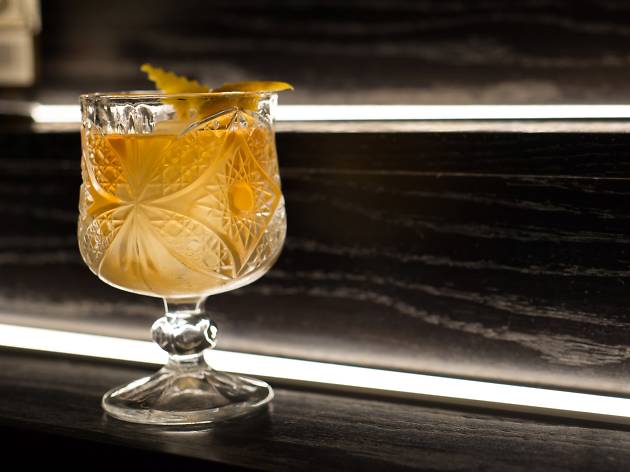 With cocktail bars popping up left and right on Dizengoff, it can be easy to miss this slightly hidden spot. Jasper John's is a cozy little bar with a fun attitude and creative cocktails with names like "Pink Agony" and "Black Magic." On top of their deliciously drinkable concoctions, the bar also features a tasty menu of bar nibbles like pizza and focaccia. Not only are they Italian in food, they're Italian in nature. In the spirit of Italy, Jasper John's has adopted the glorified Italian happy hour called "Aperitivo"—order one drink between the hours of 18:00 and 21:00 and you'll get a free food course too. With a hopping late night crowd that drinks until sunrise, you can start and finish your night here.
Read more
4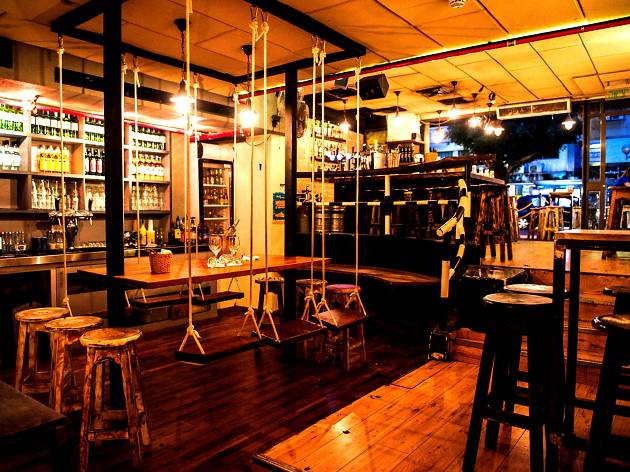 You'll find both big and small groups of friends hanging around, beer in hand and a fairly even male:female ratio. It's a relatively small space, meaning that when it gets busy, you'll have plenty of ways to "accidentally" bump into a person of interest. It's also located on one of the busiest parts of Dizengoff Street - so it's the ideal place to start off your night.  
Read more
6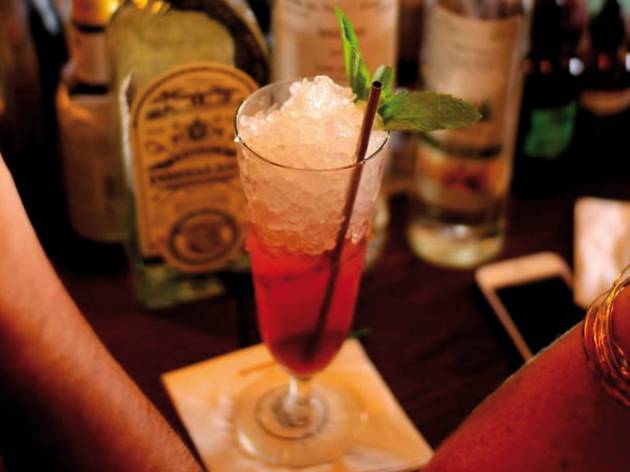 Standing smack dab in the middle of Dizengoff, its prime location is only one of the aspects that make Concierge a must-visit on your next ladies night. You'll be captivated by their dazzlingly vibrant drinks like the electric "blue heaven" with vodka, blue Curacao, vanilla and citrus, or the "deep purple," a gin-based cocktail that steals your attention with its beet infused vanilla syrup. Don't miss their sophisticated food menu as well. Enjoy the intimate indoor scene or sip in style on their elegant patio, either way the modern twist on a vintage style will have you coming back for more…and more…and more.
Read more
7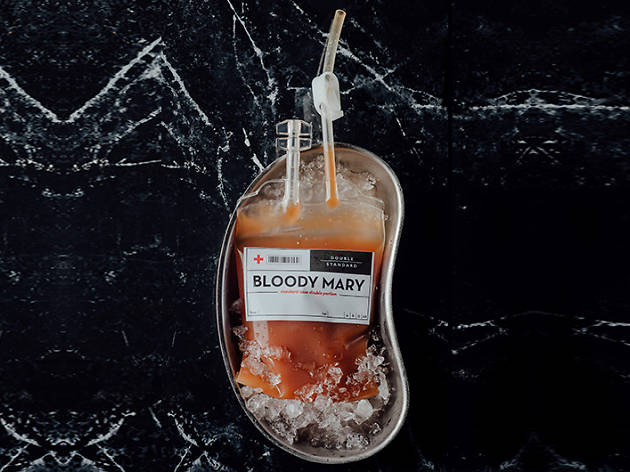 We wouldn't expect anything but delicious cocktails from the guys behind Spicehaus, therefore their latest creation Double Standard is guaranteed to provide a killer cocktail and a sophisticated snack menu. All the mixers are homemade in the Spicehaus laboratories – with a wide range of healthy tastes and flavors. During the day, the bar turns into a shop selling the numerous house-made mixes for the perfect gift or latest addition to your home bar. This impressive bar and shop is a fabulous extension of the ever popular and high quality Spicehaus cocktail bar. Located on Dizengoff Street, you will be sipping delicious cocktails in the heart of North Tel Aviv.
Read more
8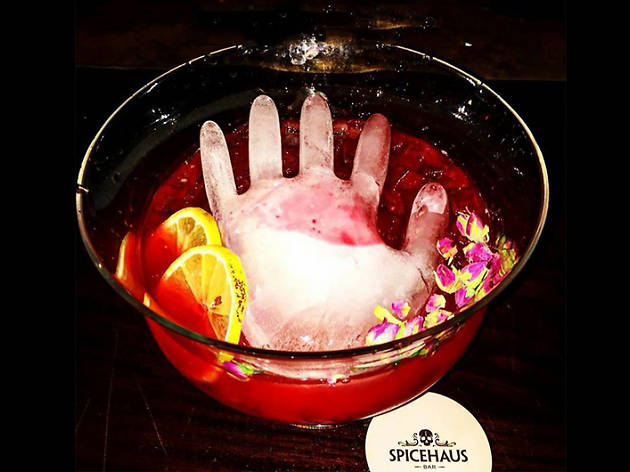 Known as the "cocktail bar pharmacy," the bartenders actually dress like pharmacists, and cocktails are served in three different sized beaker bottles. This is the largest cocktail bar in Tel Aviv, but don't get confused when you see a sign for "The East Jaffa Perfume Company" – you're at the right place! With a happy hour from 18:00 - 21:00 offering 1+1 on all cocktails, it is definitely worth it to pop in a bit early for a deal. This elegant spot features a weekly mojito Monday as well as a massive selection of cocktails every day.
Read more
9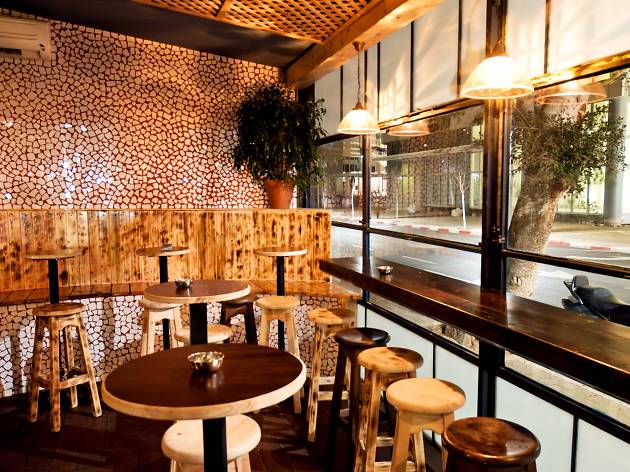 You don't need google maps to find this popping bracelet bar; just walk down Dizengoff and look for the most crowded one, overflowing with all walks of Tel Avivian life. A key factor to Tel Aviv's energetic city center, Rutina is the perfect place to start your night (and probably end it if you commit to the bracelet deal), no matter what night of the week. Plus, Rutina knows how to take care of its customers, offering up an array of food options like mouth-watering meat dishes and inventive vegan delicacies to line your stomachs and maximize drinking potential. For those eager to drink on a budget, the happy hour deals and bracelet steals pair with the down-to-earth staff and a consistently upbeat atmosphere to create the perfect sloppy night out combination.  
Read more
10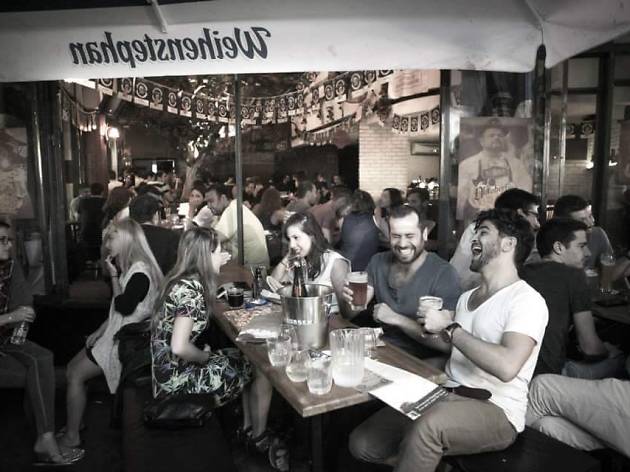 Beer Garden is the place to go when you're wandering around Kikar Dizengoff, especially during happy hour. The food & drink establishment has named their happy hour, 'Happy Garden,' and from 18:30-20:30, 'tis a happy garden indeed. The popping locations believes in the 'go-big-or-go-home' mentality, offering 50% off the entire menu. We highly suggest you make reservations, especially if you're a large group because the place fills up fast and to the brim. It comes as no surprise though – ideal locations, deals this good, and one of the best varieties of beer in Tel Aviv are hard to pass up. 'Come on, get happy!'
Read more
Show more
Coffee, Tea, Dessert
1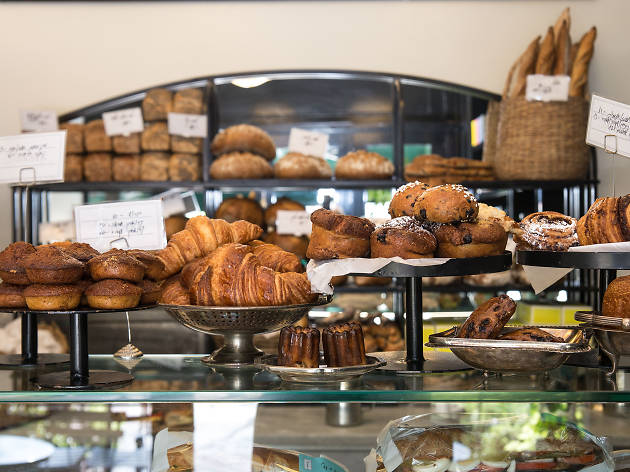 One of the best bakery chains in the city, Bakery has mastered the art of French pastries. Whether you come to pick up a crunchy, fresh-from-the-oven baguette or any of the delectable pastries like the caramel-glazed cream puffs and the creamy-rich mille-feuille, everything you pick here is memorable and worth the hype. Bakery also serves sandwiches and salads, making it the ideal place for your next lunch date. Check out their other locations at 13 Yad Haruzim St and 67 Weizmann St.
Read more
2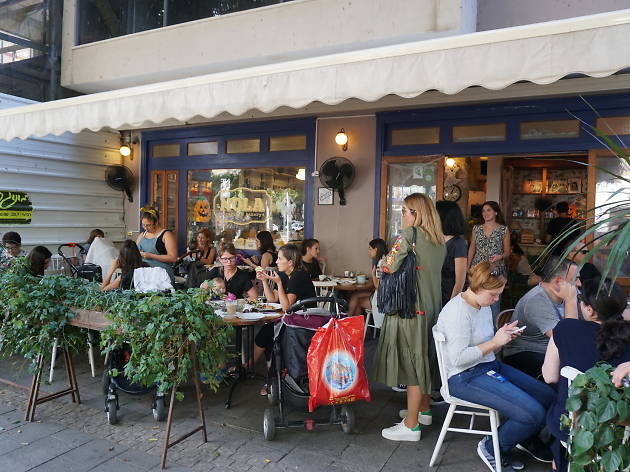 Nola is an adorable American bakery and cafe on Dizengoff Street known for its nostalgic treats, including chewy chocolate chip cookies, homemade peppermint patties and Nola's signature Mud Pie—made of Graham cracker crust and filled with chocolate fudge, cream, pecans and chocolate. They have a nice selection of breakfasts, sandwiches and American comfort food classics too.
Read more
3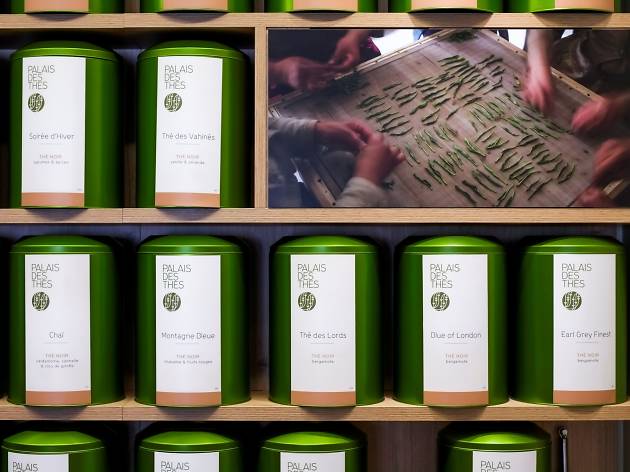 The first branch of tea boutique Palais des Thes to open in Tel Aviv is on Dizengoff St. Now with a sister branch in Sarona Market, it is the top place to fill your tea needs. Palais Des Thes searches across the globe to find the best herbs for their tea blends, and has shops in several countries. The shop also sells tea accessories, including teapots, infusers, and others. Palais Des Thes is a great place to pick out the perfect gift for any occasion, with sampler boxes available for purchase.  
Read more
4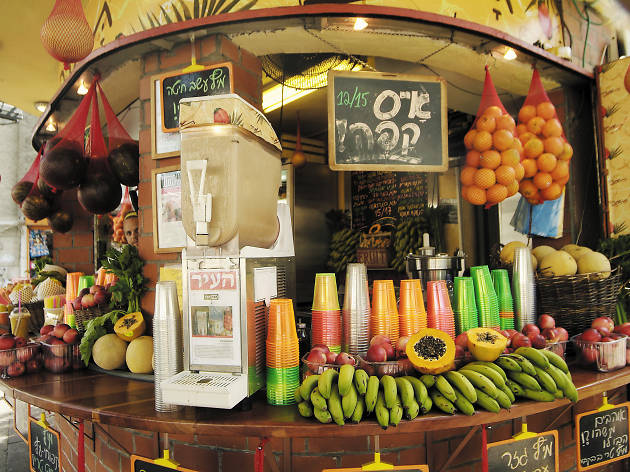 When we say that juice stands are starting to get sidelined there is one glaring exception – Tamara. Except for Shabbat, when it's closed, this juice stand is always dotted with patrons looking to get a just-picked-from-the-tree tasting juice or smoothie blend. Ask them to add ice to your blend for a sorbet-like effect. Acai bowl and fruit-based popsicles are also offered (try the coconut!). Given the stand's popularity they recently expanded with a brick-and-mortar location called Jusa where you'll find bottled versions of many of their bestselling options. Juice cleanses are also offered for those looking to take their juicing habit to the next level. As far as wellness trends go Israel may not have progressed to the point where you'll find Sex and Beauty Dust-infused juices (and maybe that's a good thing?) but it's near impossible to compete with their fresh produce. All of the shop's bottled juices are cold pressed to maintain their high nutritional value (compared to the commonly found pasteurized juices with preservatives and sugar additives) and they offer a variety of healthy snacks including chia pudding, healthy desserts including fresh fruit and Paletas. And we've saved the best for last: unlike Tamara where you're almost always faced with a snaking line, there's rarely much of a wait at Jusa.
Read more
6
ilovecupcakes is a Kosher Halavi bakery that specializes in cupcakes and birthday cakes; perfect as a gift, catering for a party or wedding or simply just to spoil yourself. ilovecupcakes offers cupcake decorating workshops, ideal for those wanting to learn more about cake decoration or for a kids birthday party, providing the perfect opportunity for a fun, creative, and tasty activity. The cupcakes are made with the finest ingredients and expert care, this is what makes customers come back again and again begging for more. Order cupcakes online, by telephone or in the store.
Read more
7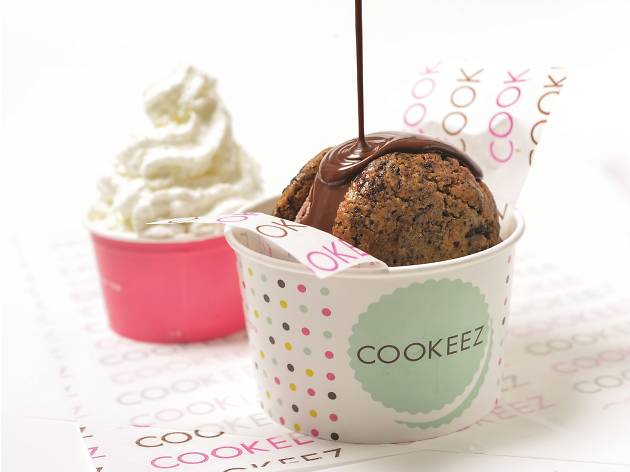 A favorite for late-night ice cream cravings, Cookeez stays open late to satisfy your post-partying sweet tooth drunchies. Just passing by Cookeez is an invitation to enter; the mouth-watering aroma of fresh-baked cookies is unavoidable. With tons of flavours of cookies to mix and match with your ice cream and galore, Cookeez is a delectable treat. Cookeez offers dairy-free and gluten-free options, allowing everyone to enjoy its magic! For those just looking for a small snack, order a plain cookie or a cup of ice cream, but we recommend the ice-cream sandwich combination. Take-away boxes of cookies are also available, perfect for your next party or Shabbat dinner.
Read more
8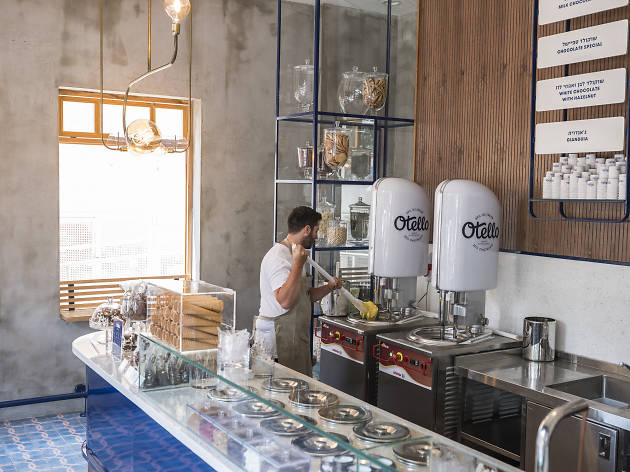 When it comes to gelato, Tel Aviv has already secured its key players. Locals love consistency, but once in awhile, a dark horse steps onto the tracks. Otello Gelato, the shiny new Dizengoff ice cream parlor, is that dark horse. Don't just peer through the huge glass-panelled windows, step inside and choose from a panoply of flavors ranging from salted peanut to all the chocolatey combinations your heart desires. But that's not all, what really sets Otello apart is their two glorious chocolate fountains–one milk and one white–running at all times. Toss in a hidden surprise at the bottom of each cone and an impressive selection of sorbets and you'll never want to leave this frozen dessert haven.
Read more
9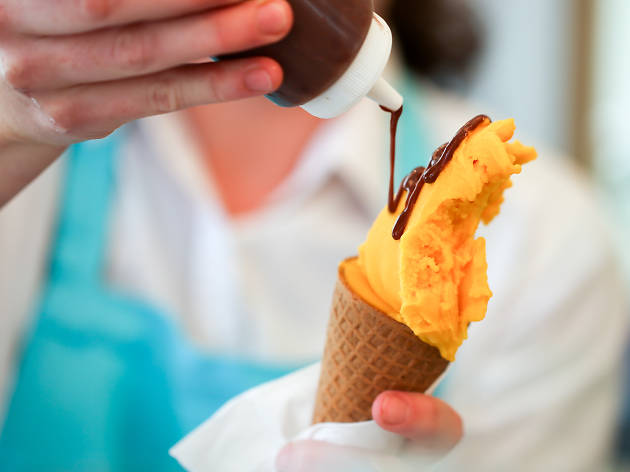 Some things go together perfectly like peanut butter and jelly, or bread and butter. However, in Tel Aviv the rule for everything is even simpler: break the rules. The mastermind team behind Israel's biggest and most successful restaurant group, R2M, have now decided that you can have your cake and eat it — with ice cream too. Cre'me, situated next to the Bakery branch on Dizengoff, serves up Tinder-perfect matches of cake and ice cream, all decked out with a confetti of toppings. Simplicity is the key here, with everything homemade, using natural sweeteners and all-natural ingredients and 4 flavors at a time. Think high quality Valrhona chocolate, pistachio, mouthwateringly fresh sorbet that changes daily, and of course vanilla ice cream. If all this is not enough, you can also pimp up your ice cream with all-natural meringue cookies, candied nuts, caramel sauce or whatever rocks your sundae—for the list really does go on!
Read more